One of the first – and often hardest – parts of wedding planning is finding the perfect venue. One that fits your style, budget and can accommodate your unique ideas. If you want an alternative wedding this can be even more difficult because most alternative couples do not want to be restricted to stuffy packages where there's no flexibly.
If this sounds like you and you're getting married in the north of England then look no further, because Rushpool Hall in Saltburn-by-the-Sea is the wedding venue you've been waiting for!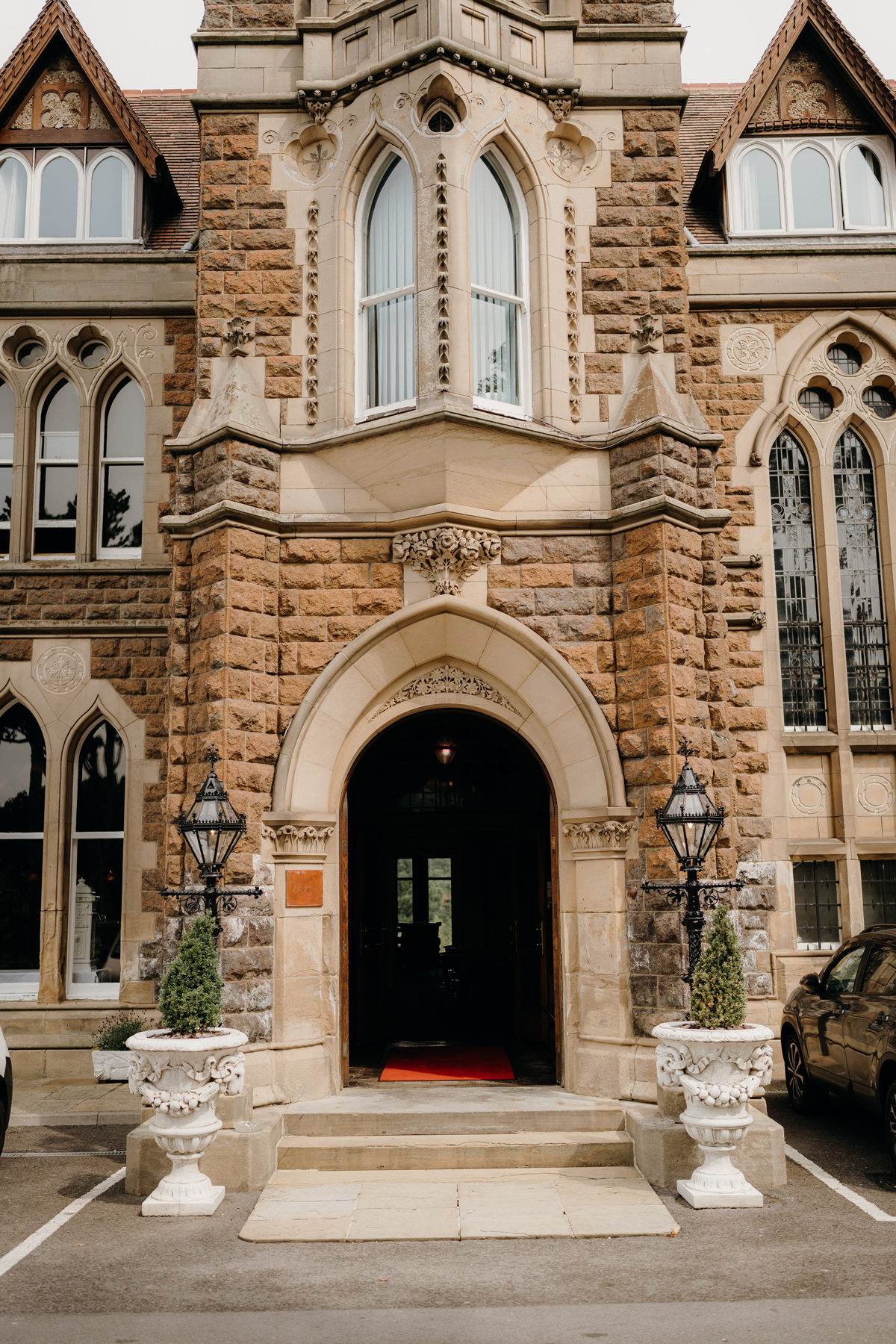 Nestled in the picturesque North Yorkshire countryside, Rushpool Hall is more than just a venue – it's a canvas where your wedding dreams come to life. This 19th-century manor boasts an enchanting blend of gothic castle allure and sweeping sea views, making it the perfect backdrop for couples seeking a wedding that's anything but ordinary.
Your Vision, Your Day
At Rushpool Hall, your wedding day is truly yours to shape. Say goodbye to rigid rules and predetermined suppliers – this venue is all about celebrating your love story in the way that feels right for you. Whether you're a fan of DIY crafts, quirky themes, or offbeat ideas, Rushpool Hall is ready to embrace your vision with open arms. They're not just a venue; they're your partners in creating a day that reflects who you are as a couple.
"We love to help our couples style the venue to incorporate their personalities and chosen theme in order to make the venue theirs for the day", they say. "We don't specify which suppliers you have to use and we welcome DIY and do our best to accommodate all fun ideas and plans. It is a joy to have each wedding different and we welcome everyone and every style."
A Ceremony as Unique as Your Love
Picture this: the anticipation, the nerves, the love – all under the arches of a grand ballroom with high ceilings and an abundance of natural light. The Ballroom at Rushpool Hall offers the perfect setting for your vows, accommodating up to 110 guests. If an intimate affair is more your style, the Peacock Room, with its Victorian charm, comfortably hosts up to 60 guests.
And if you're a couple that thrives on the great outdoors, the Pavilion awaits you. With stunning ocean views, this outdoor ceremony location lets you exchange your vows bathed in light, surrounded by up to 110 of your nearest and dearest.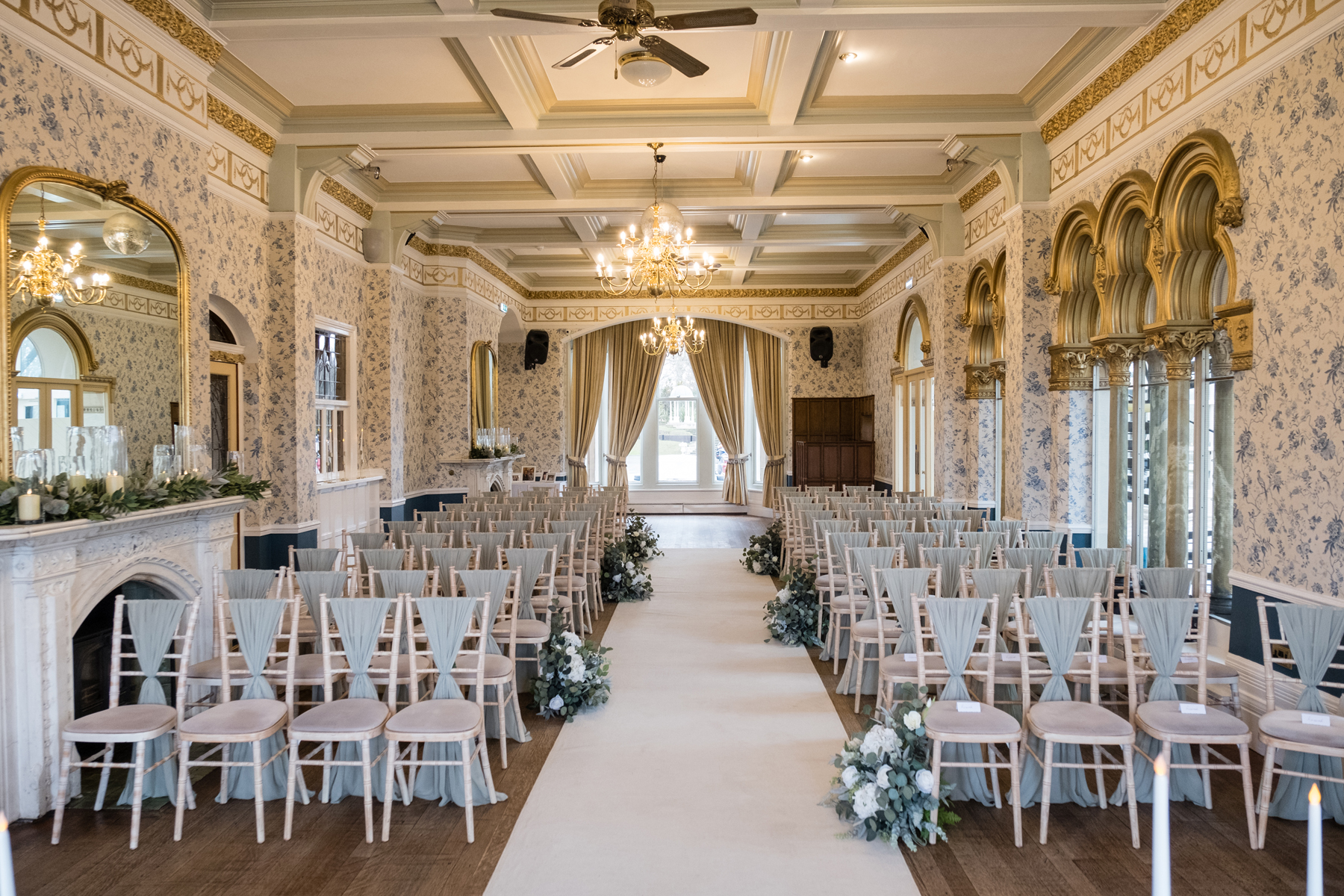 Feast and Festivities
A three-course meal is included with all wedding bookings and when the formalities of the day are over, they even have their very own nightclub which you and your guests can enjoy, complete with a fully equipped bar. No need to venture out – the party can continue right where you are!
Your Home Away from Home
As the day winds down, you'll retire to the opulent honeymoon suite, and your guests can stay over too. Exclusive hire comes with 18 bedrooms, where your nearest and dearest can stay over too.
For more details visit their website or to arrange a tour contact them on weddings@rushpool.co.uk. Tours are available 7 days a week, morning, afternoons and evenings.