Price
Deliver To
+Shipping
£5.99
9.95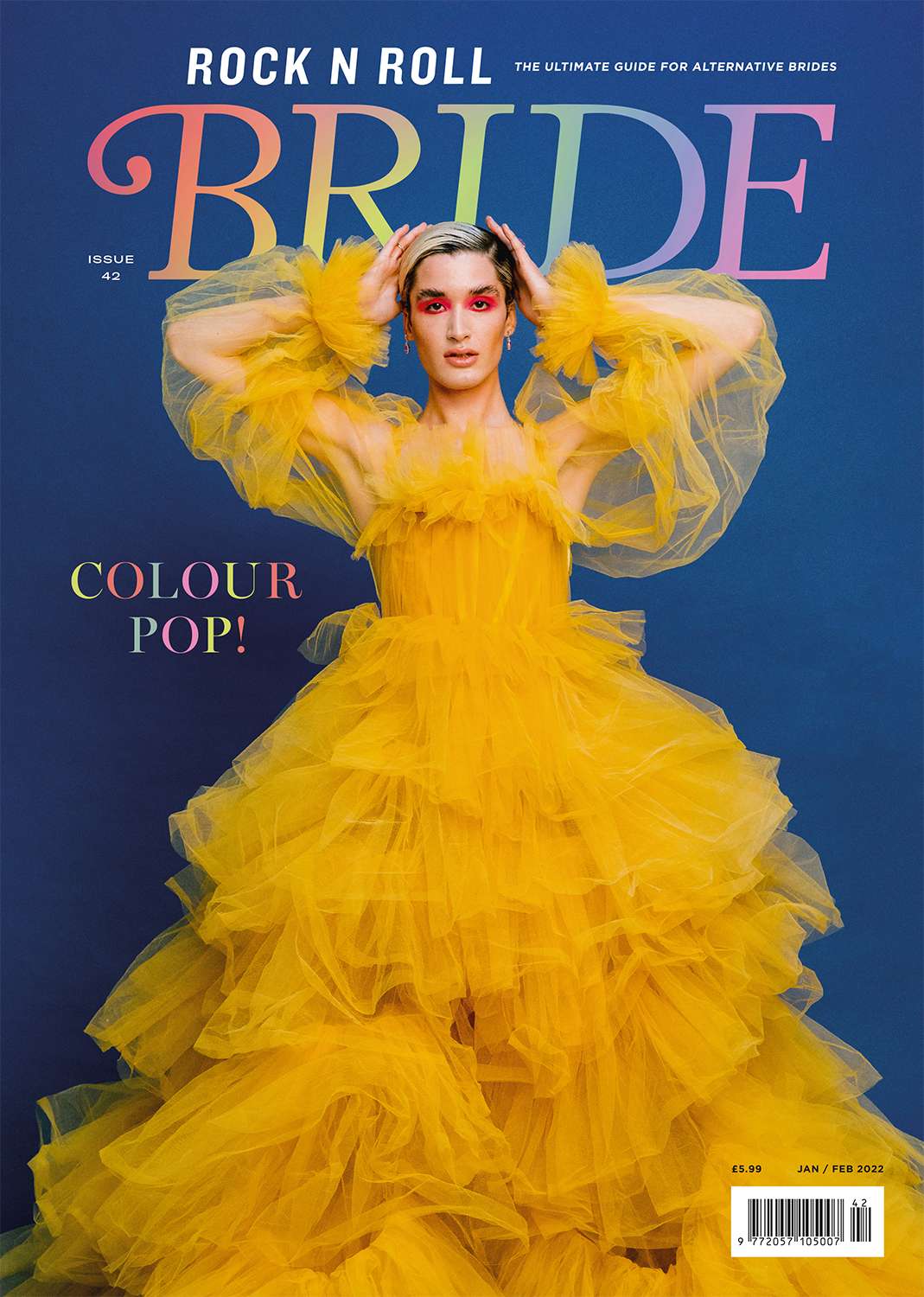 January can be such a dreary time of year but not at Rock n Roll Bride magazine, oh no! We were determined to start the new year off with a positive bang and what could be more positive than a magazine cover like this!? We've done a complete 180 on the last issue – going from all things dark and gothic to all the colours of the rainbow!
And guess what? This is also a BUMPER ISSUE which means it has more pages and more content than usual, all for the same bargain price of less than £6! YAY!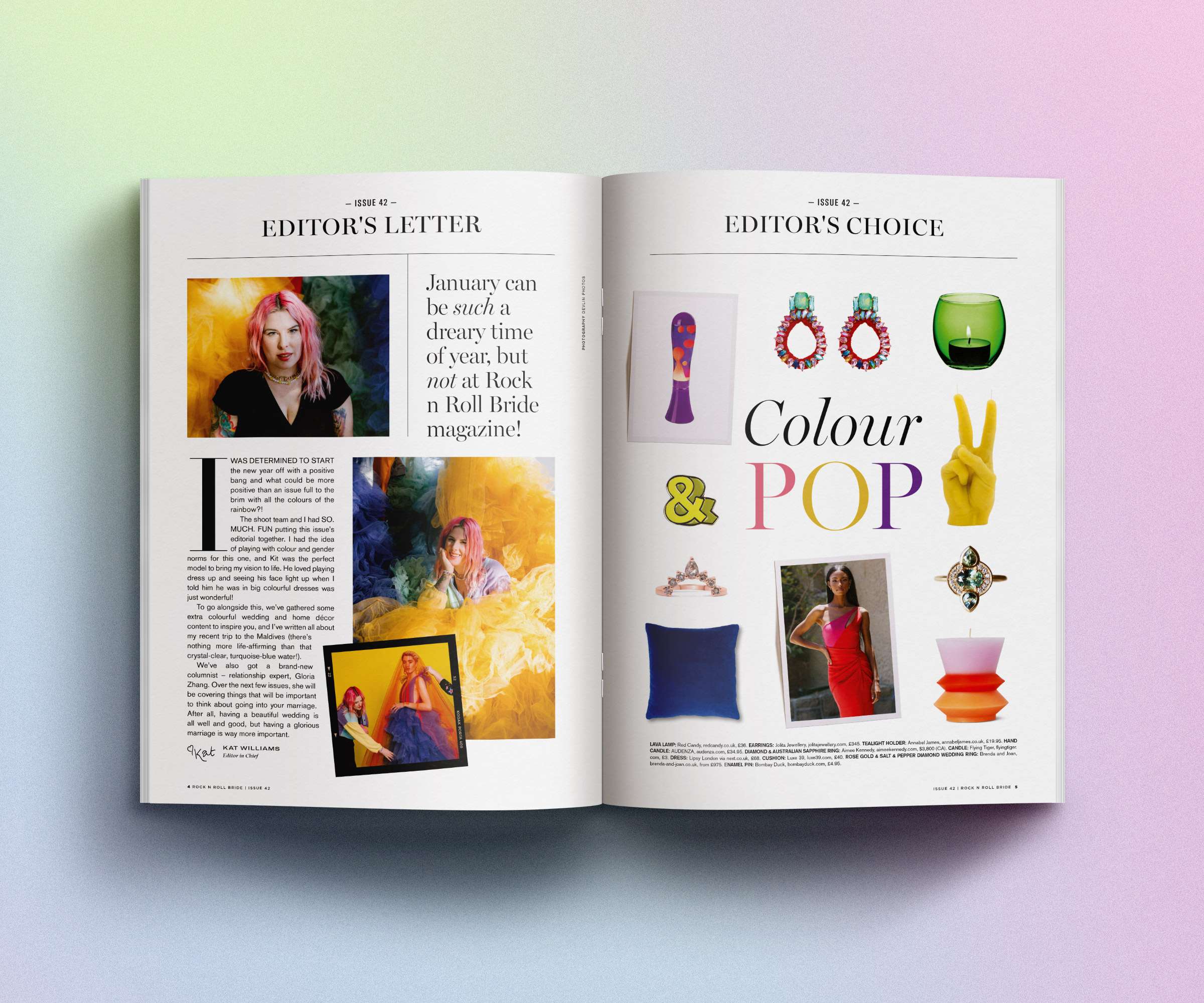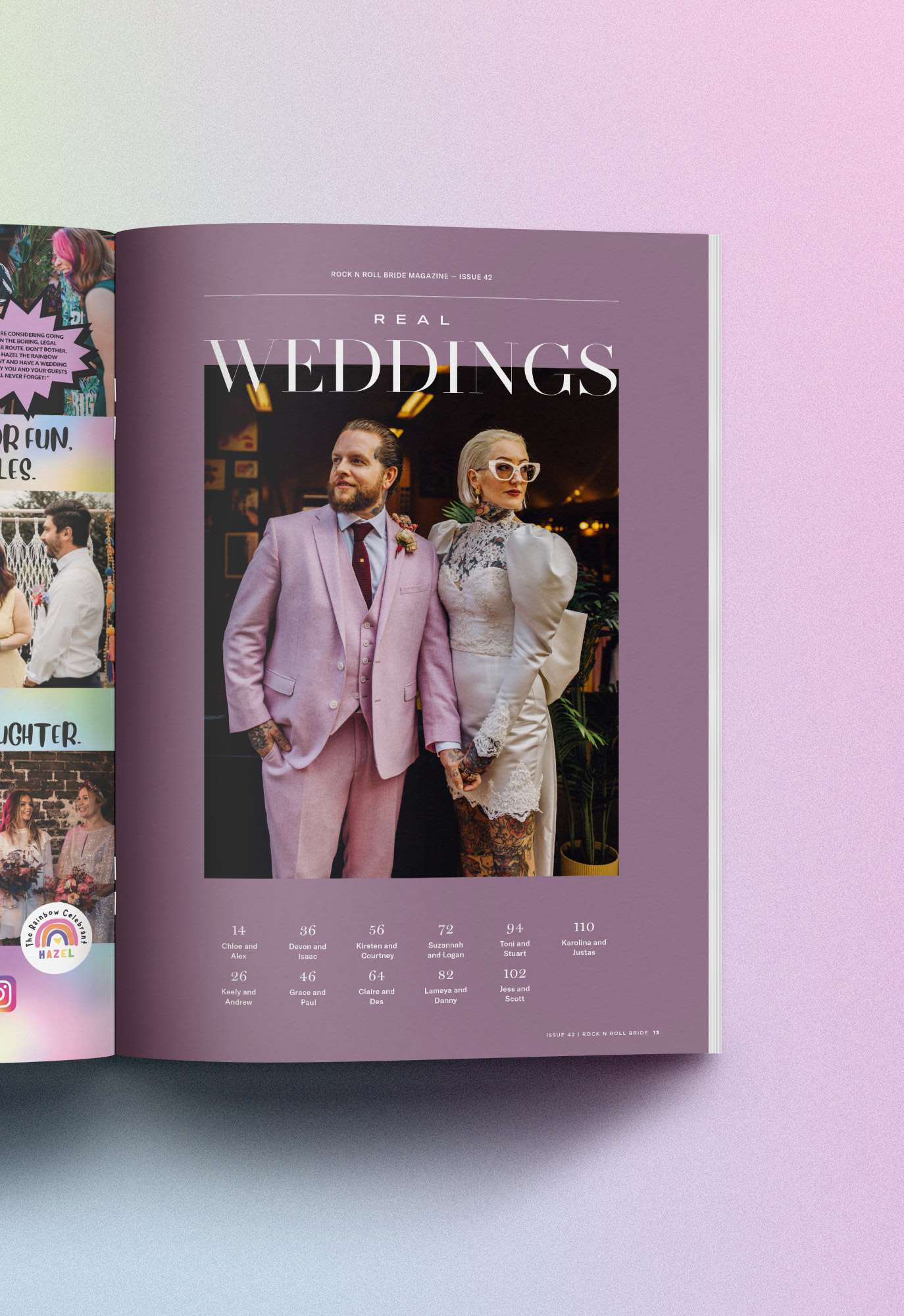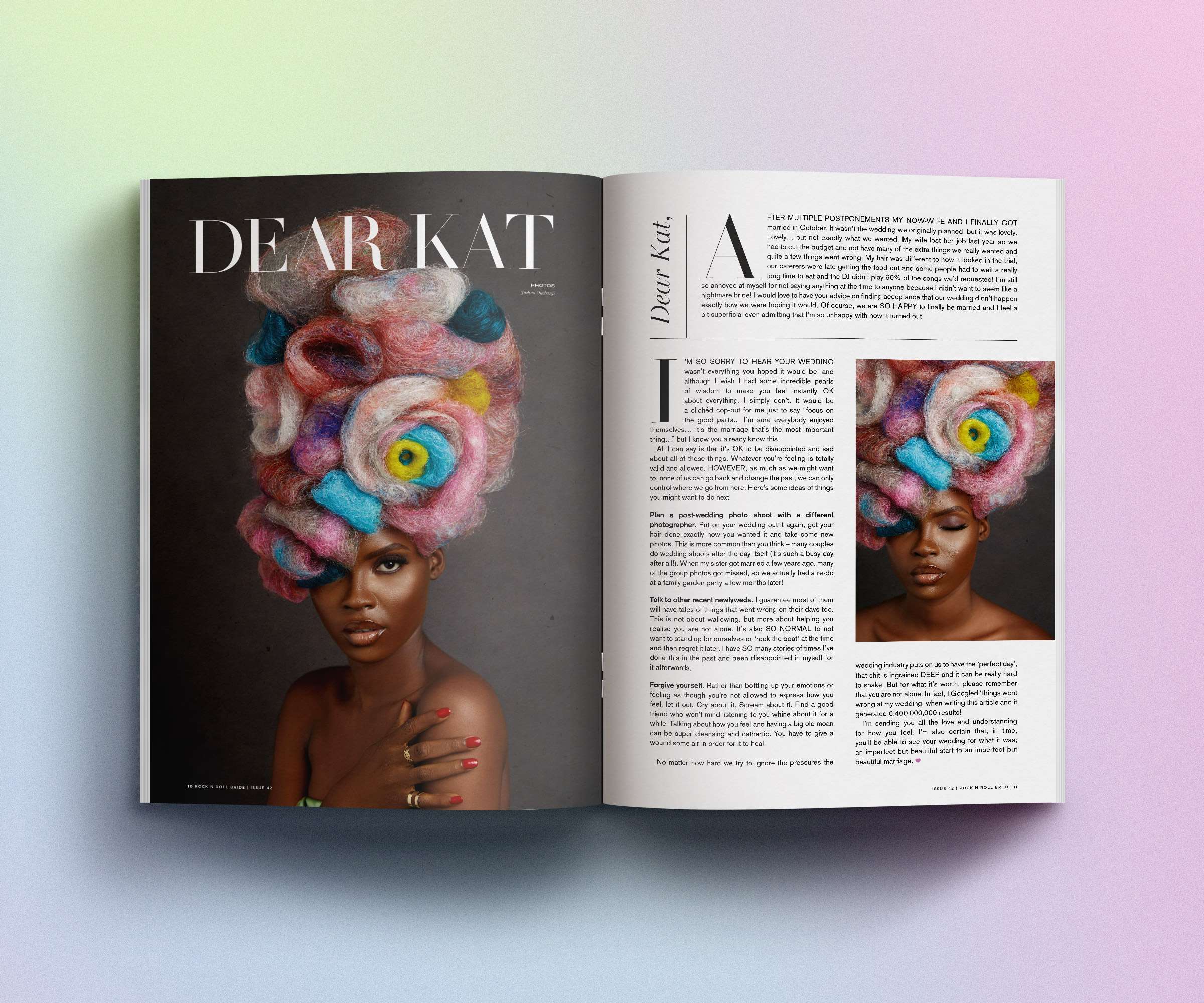 Our starting off point for putting the content for this together was the shoot, and we're beyond stoked to share our first ever male cover star with you! We've had the idea of playing with colour and gender norms for a while so we were thrilled to finally be able to make it happen. Our model, Kit, was the perfect person to bring our vision to life. He loved playing dress up and seeing his face light up when we told him he was in big colourful dresses was just so wonderful!
The super-saturated colour palettes were so fun to put together and after such a tough, dreary few years, we can't think of anything better – anything more needed – than going into 2022 making a bold and bright statement.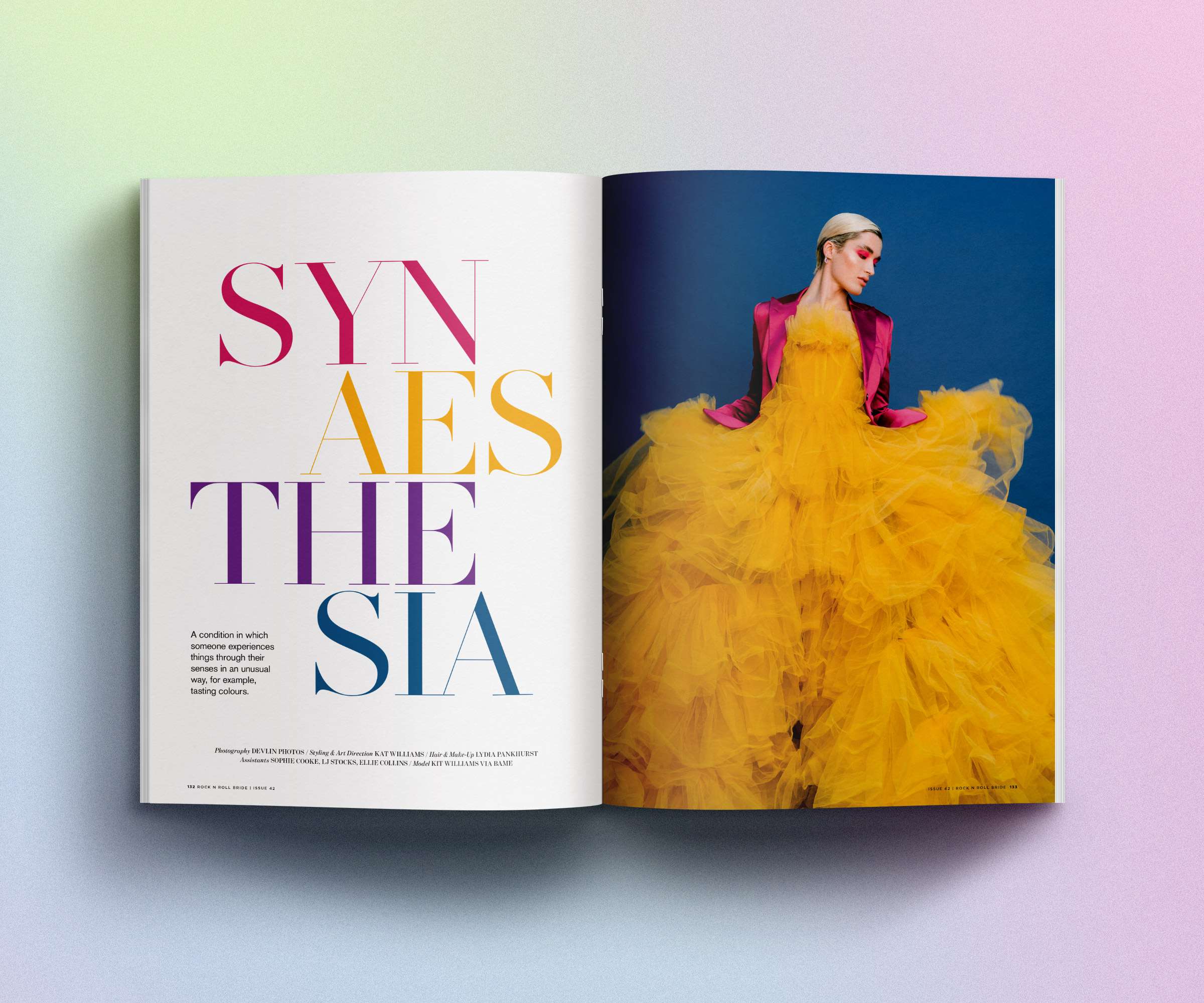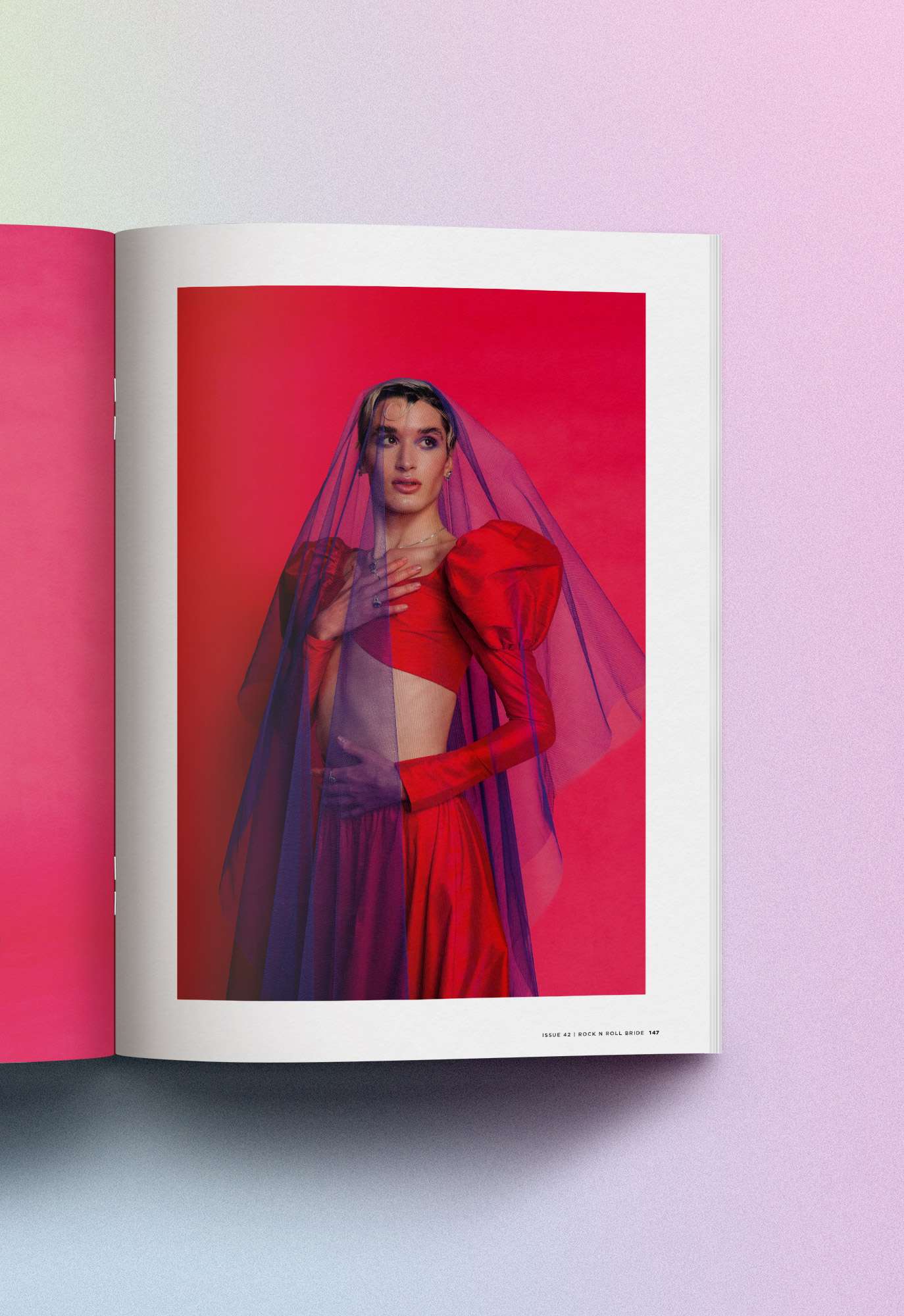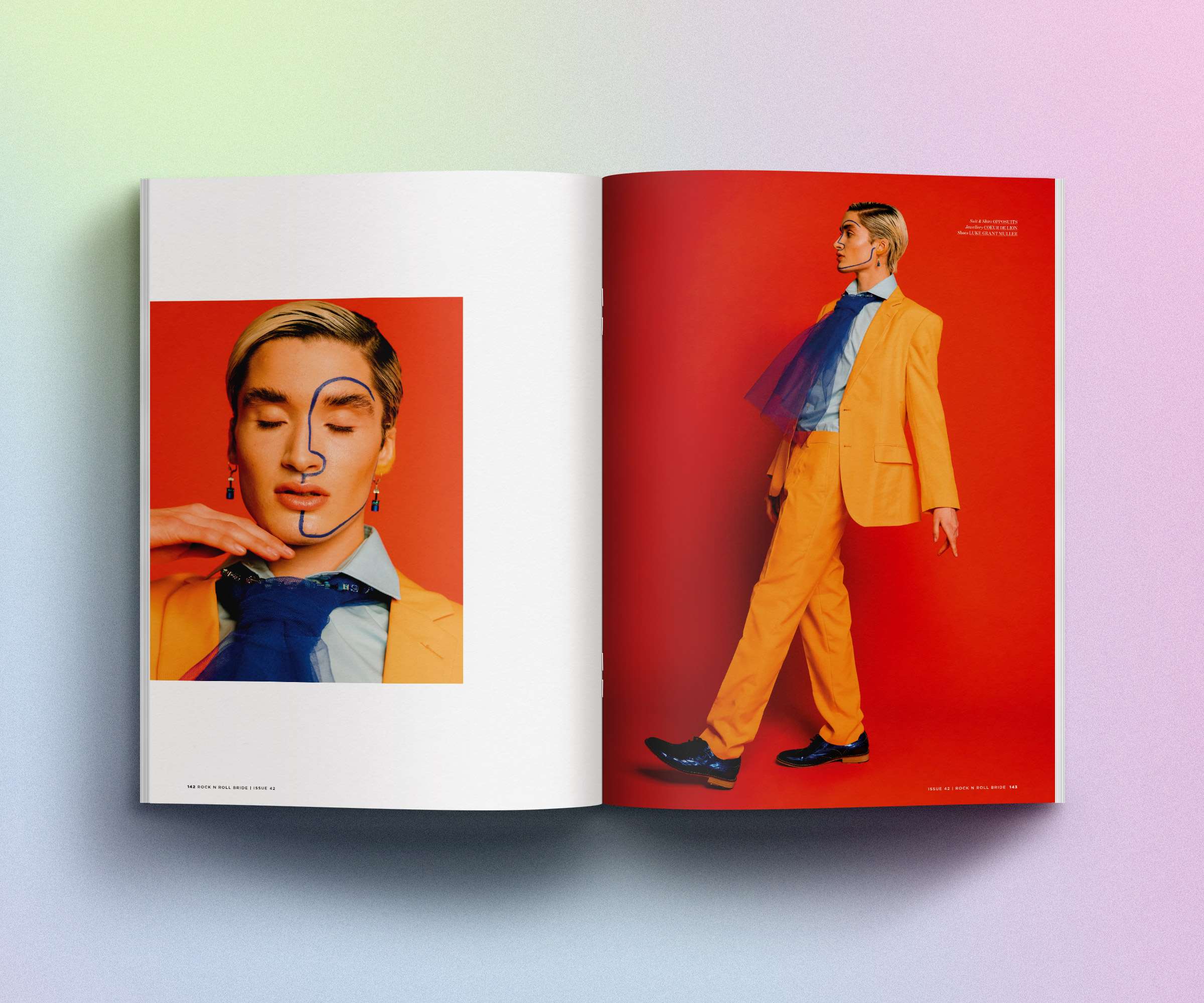 Continue reading