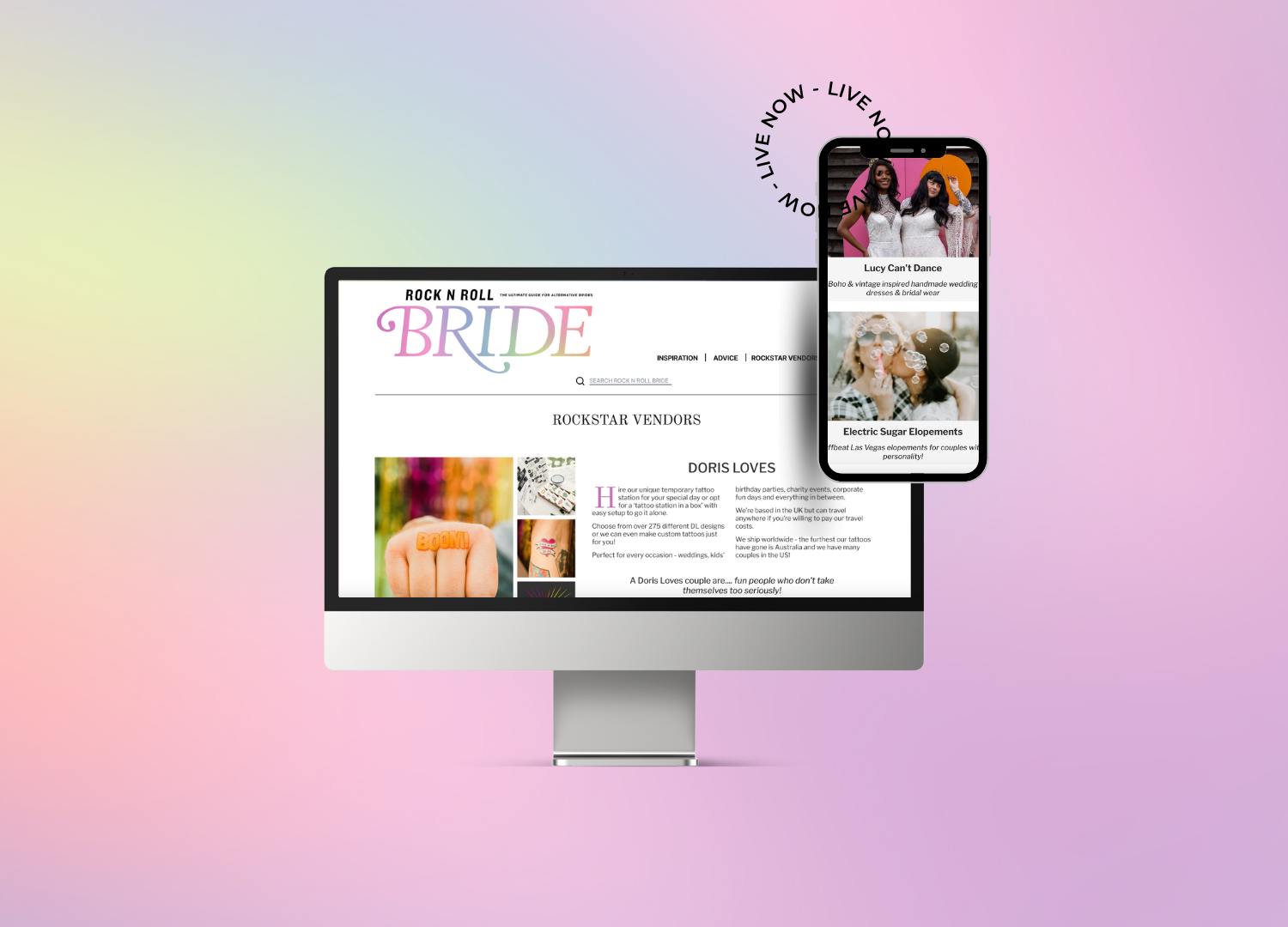 We are absolutely thrilled to introduce you to Rockstar Vendors today, our brand-new destination to help engaged couples find alternative wedding suppliers!
When it comes to planning a wedding, it can be a real struggle to find the perfect suppliers to make your day everything you dream it could be. With so many options to choose from, it can be overwhelming to narrow down your choices and make the right decisions.
For a long time, our print magazine advertisers and our real wedding features have been the only way for you to locate suppliers who you may want to book for your own weddings. But we know you're busy, and you may miss some of our features.
Rockstar Vendors is now here to fill the gap.
You'll be able to quickly see a list of approved suppliers all in one place!
To access Rockstar Vendors, all you need to do is click 'Find a Supplier' and then 'Rockstar Vendors' at the top of our homepage. EASY! You'll be presented with a comprehensive list of wedding suppliers who have been pre-vetted by the Rock n Roll Bride team. These are suppliers we love and are confident you will love to work with, too.
Rockstar Vendors features a wide range of wedding suppliers from all over the UK (and beyond – many of the suppliers we recommend work with couples all over the world!) who offer everything from photography and videography services to alternative wedding dresses, unique decoration ideas, jewellery and entertainment.
If you are a wedding supplier and you'd like to apply to be a Rockstar Vendor, simple email magazine@rocknrollbride.com and let us know what you do and we'll get back to you with the details and rates.