Price
Deliver To
+Shipping
£9.99
9.95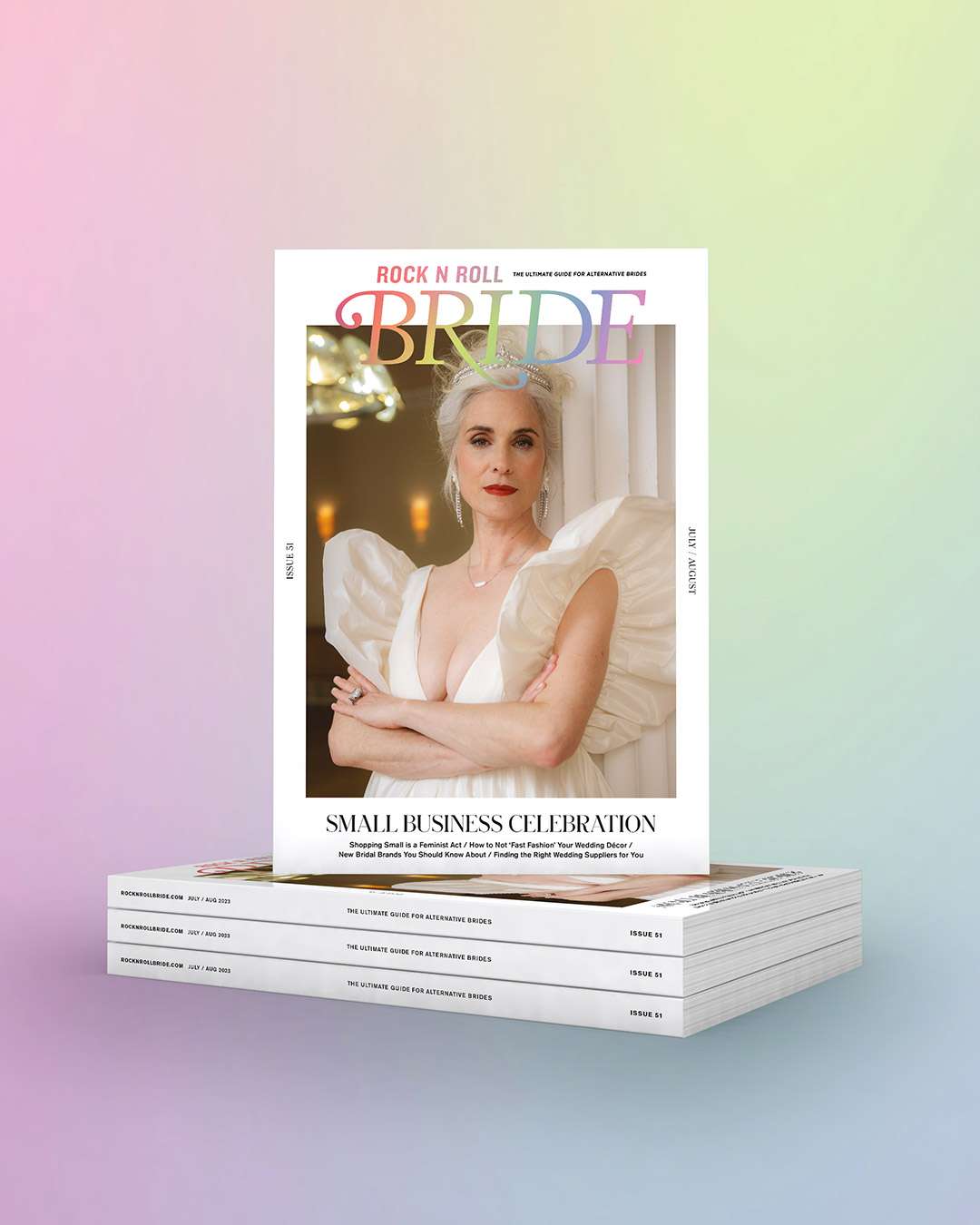 At Rock n Roll Bride, we have always been committed to showcasing and uplifting the underdog – whether that's the alt couple planning their big day, or a small business owner with a badass and unique idea.
Our latest issue is all about supporting small businesses, and we couldn't be more thrilled to be showcasing the best of the best. If you're on the lookout for independent wedding businesses to help throughout your wedding journey, this is the magazine you're going to want to get your hands on. The entire issue is dedicated to uplifting and showcasing the small businesses that make the wedding industry thrive. They're the heartbeat of this industry, and we're proud to have their backs.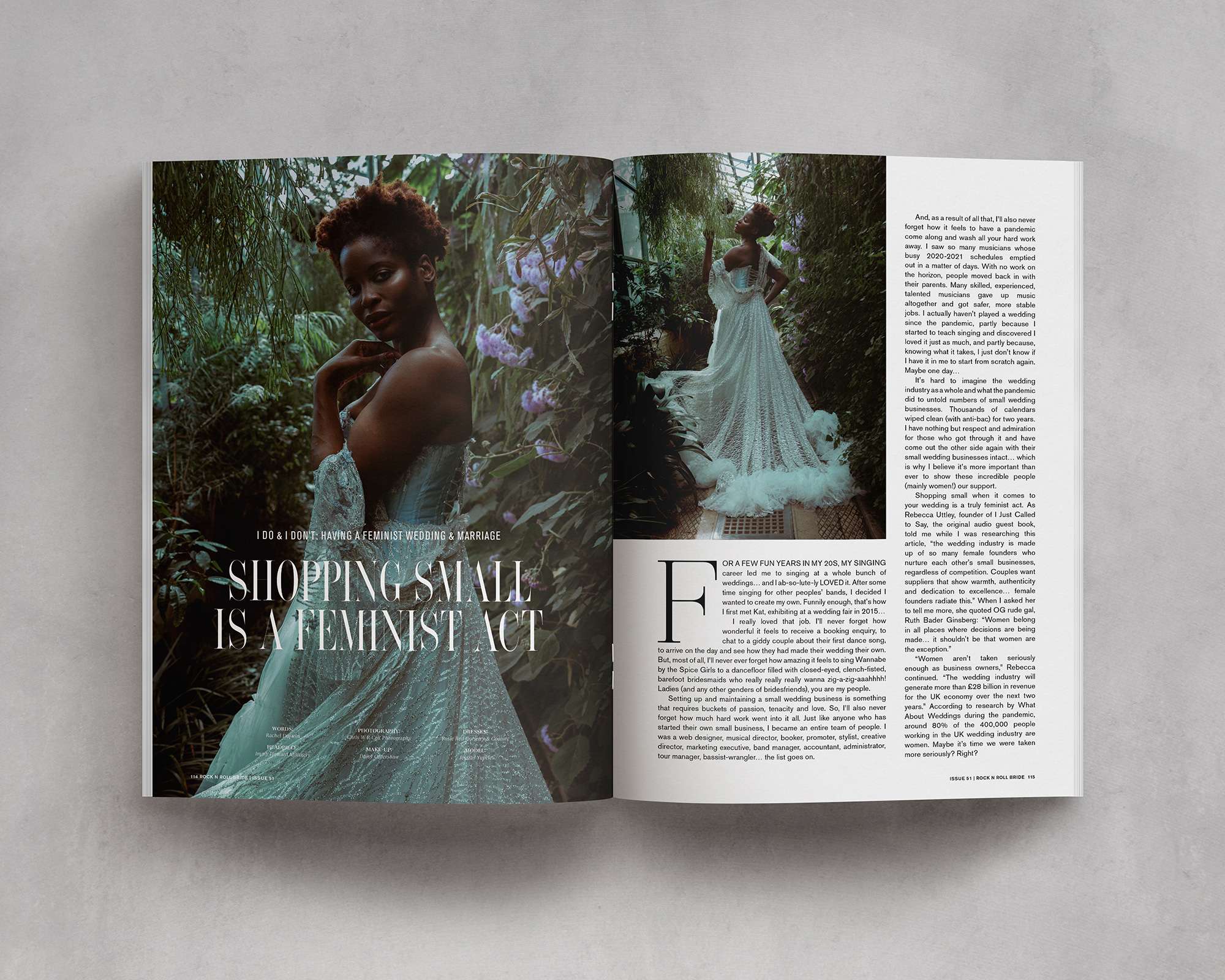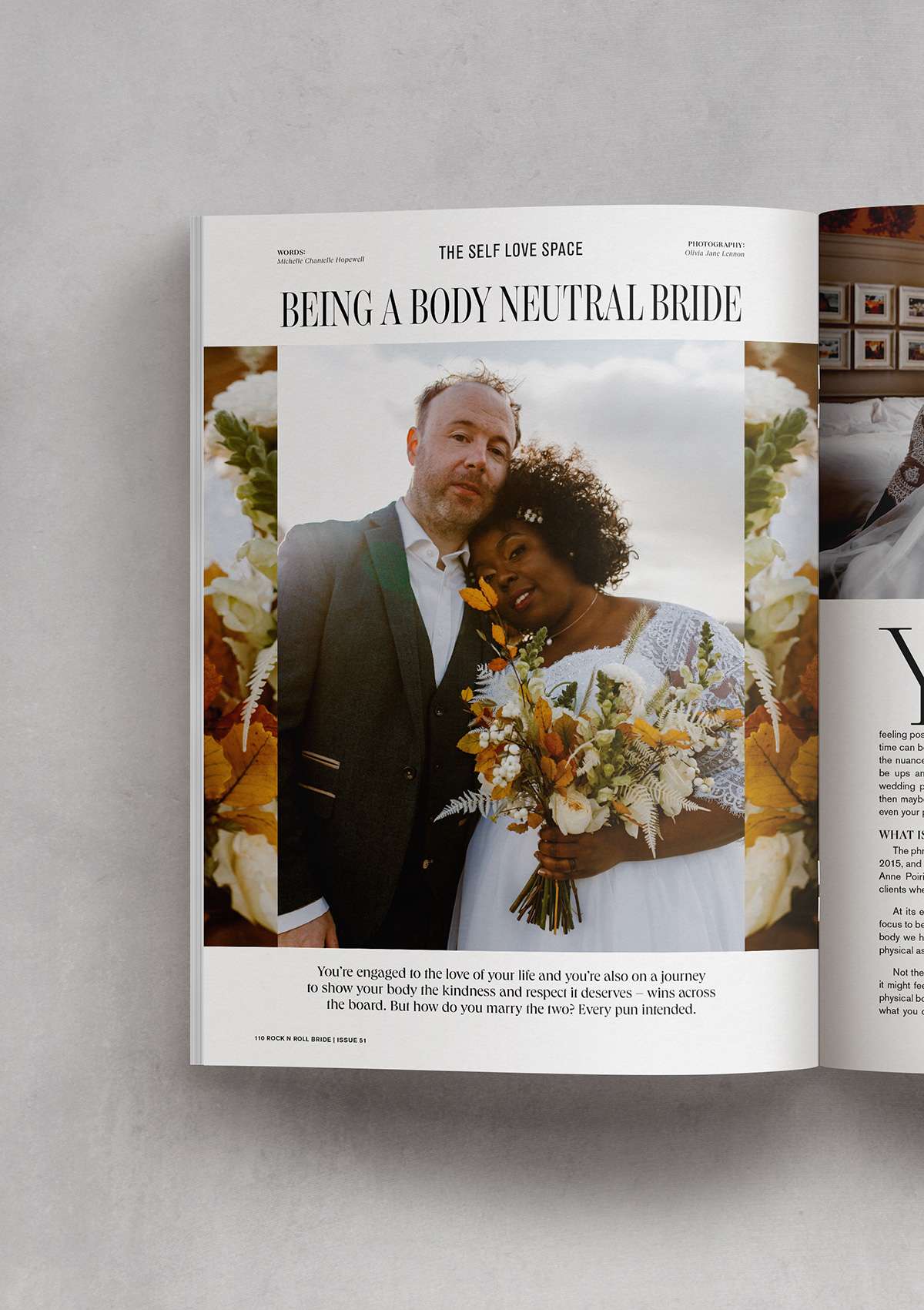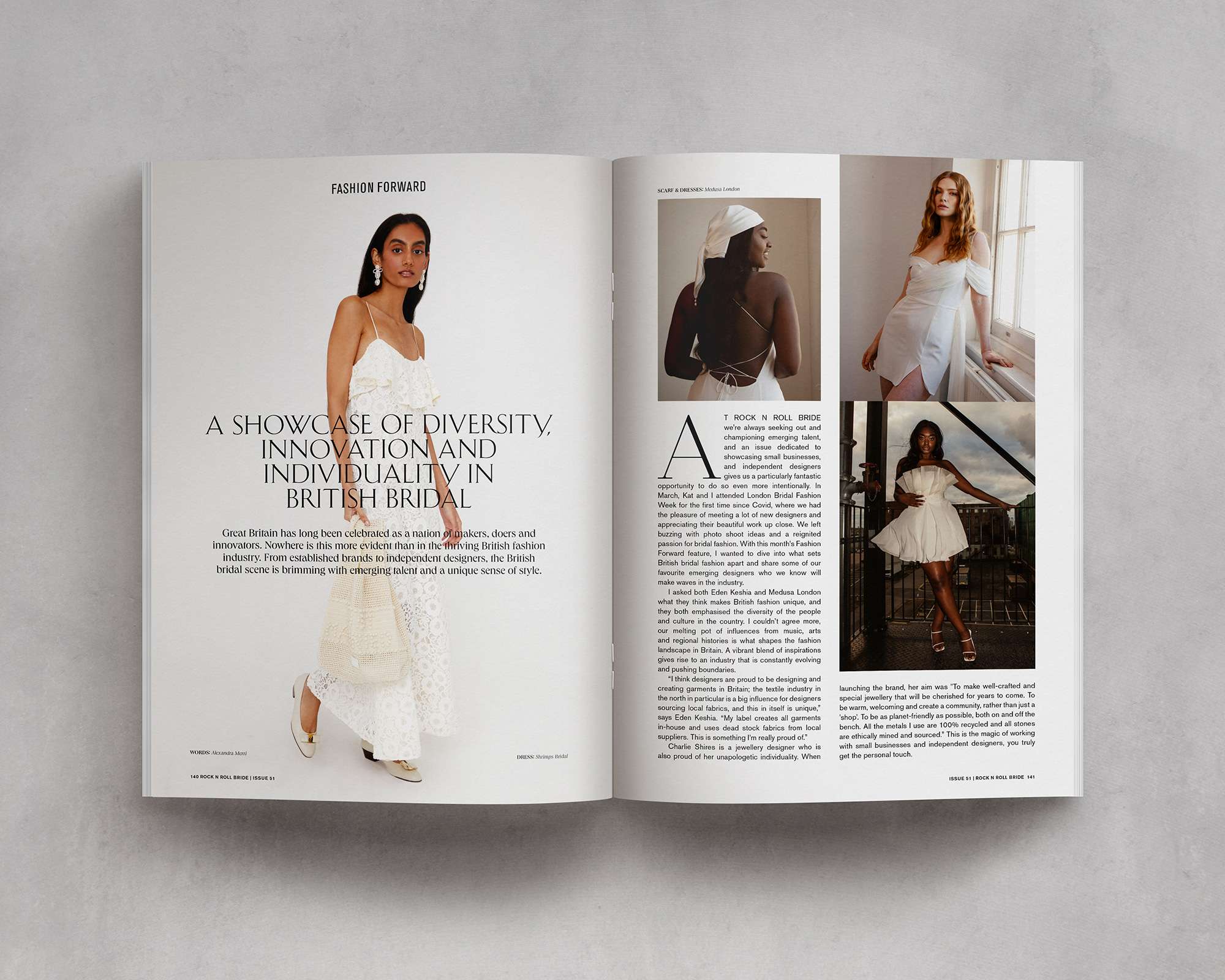 Inside you'll find articles to help you find suppliers you click with, one that reminds you why working with and supporting small wedding businesses is a feminist act and another about how not to 'fast fashion' your wedding styling and do things ethically – yet still affordably – instead!
Our self-produced fashion editorial in this edition is all about showcasing some brilliant new bridal brands. Every one we've included has emerged since the pandemic. 2020 was an insane year, but these trailblazers all rose from the ashes during that time – how inspiring is that!?
We also have to talk about our model choice for this editorial and cover too!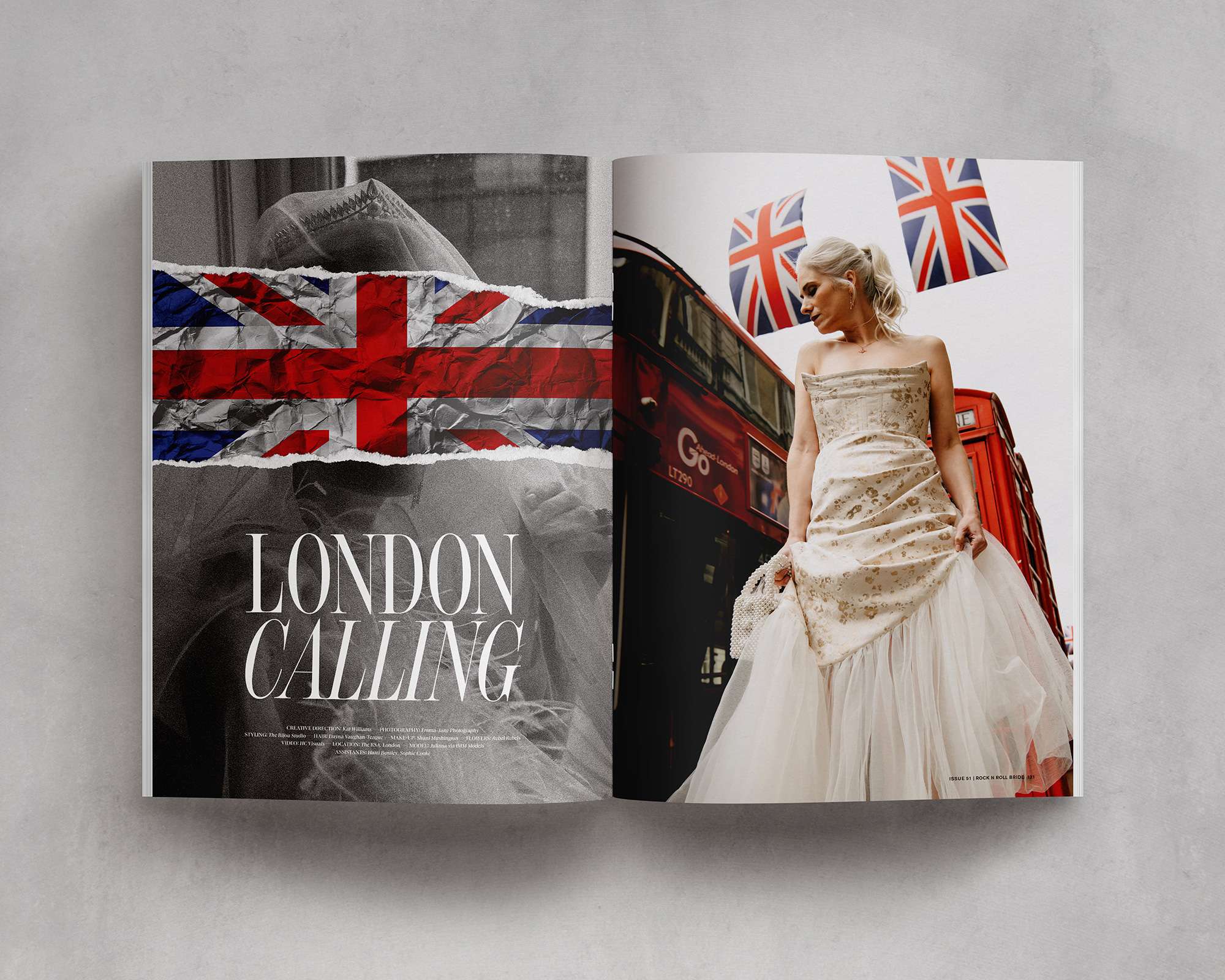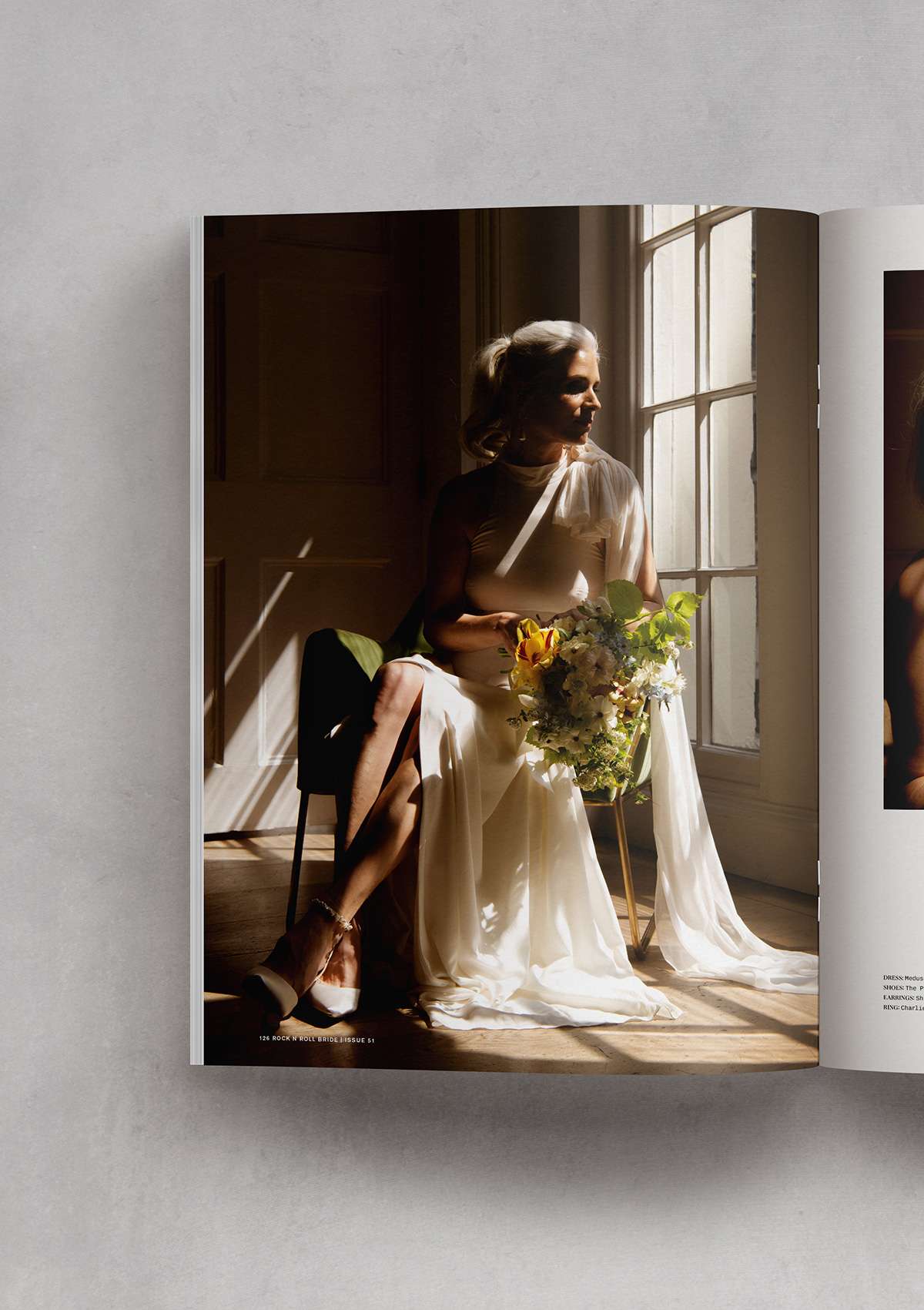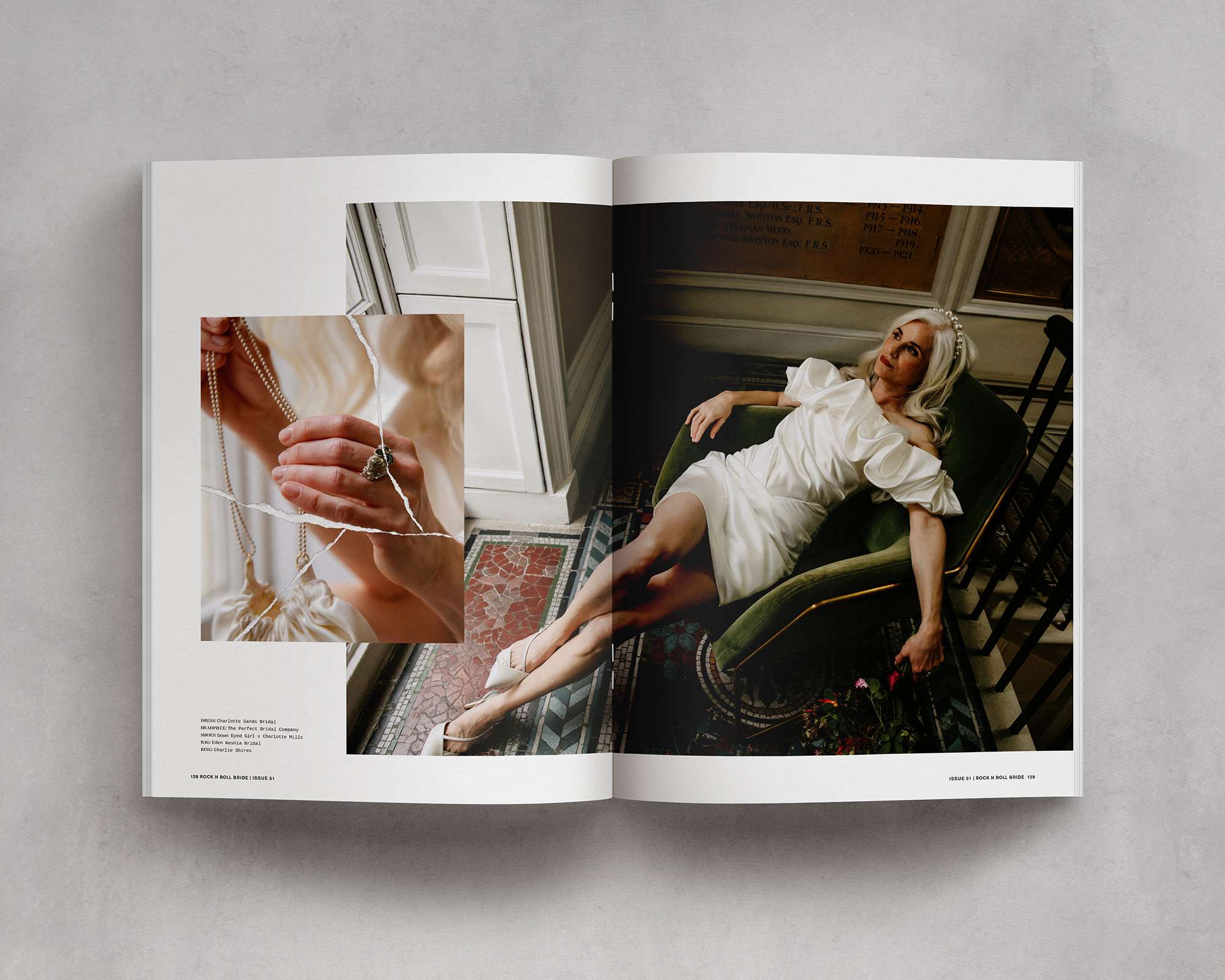 The traditional wedding media almost exclusively features youthful and seemingly flawless images of brides. But – shock horror – people of all ages get married; it's not just the domain of those in their 20s and 30s! Love blooms at different stages of life, and as we're sure you already know, we are ALL about inclusivity here at Rock n Roll Bride magazine and challenging the status quo. There is no one-size-fits-all when it comes to being a bride and so there's no one- size-fits-all when it comes to being on the cover of our magazine!
So, as the summer press ramps up to talking more and more about weddings in this very "same-same" way, we felt it was important to try something different. We loved working with our model, Juliana. She looks classy, regal and totally fucking badass in this shoot and we're honoured to have her gracing our cover.
Get a sneak preview of what went down on our cover shoot day below!
Speaking of small businesses and challenging the norm, Rock n Roll Bride is very much a small business, too. By purchasing this magazine, you're not only gaining a source of inspiration and guidance as you plan your day, but you're also contributing to the growth and sustainability of our small business. So, thank you for being here, thank you for being part of our gang, and thank you for making a difference!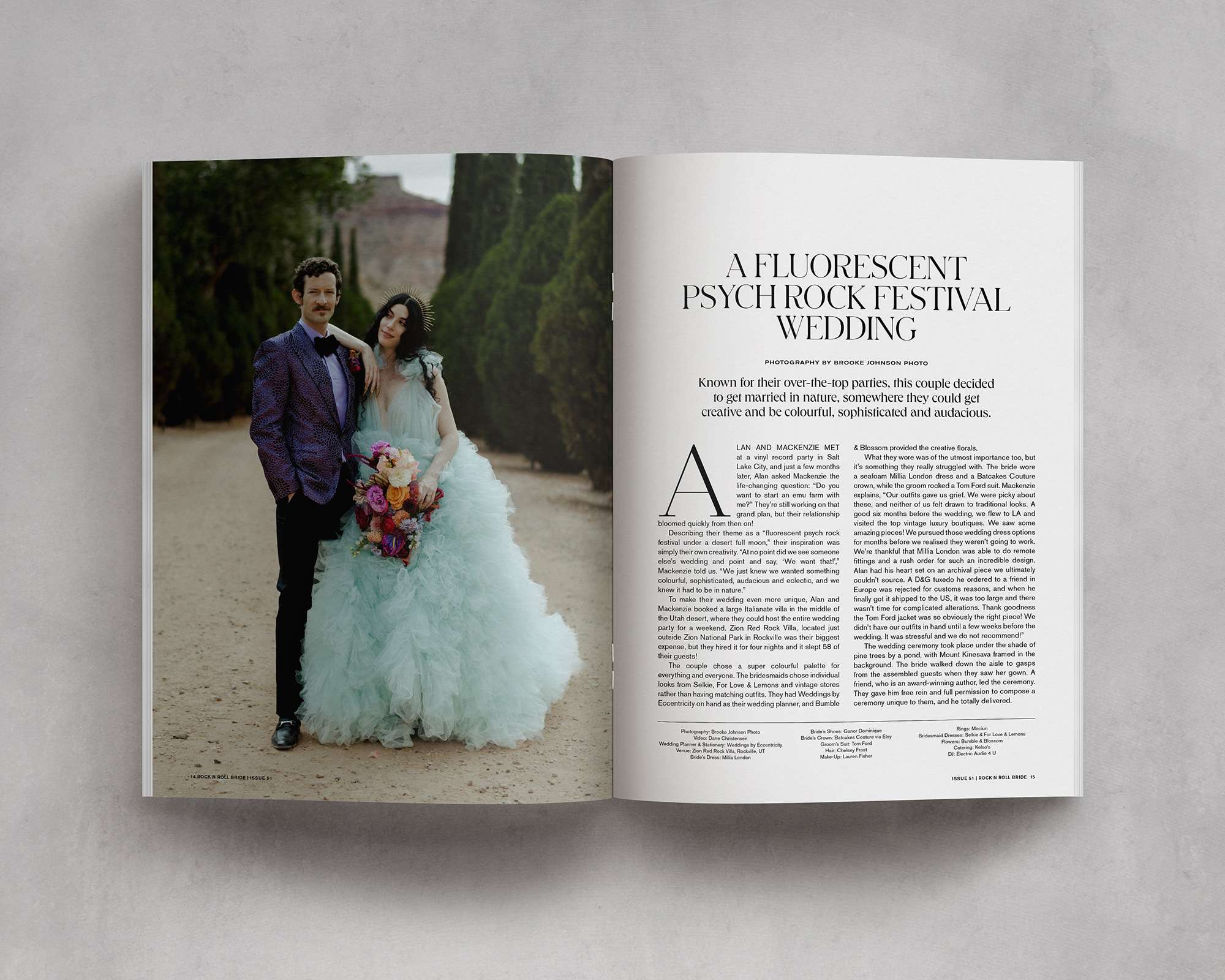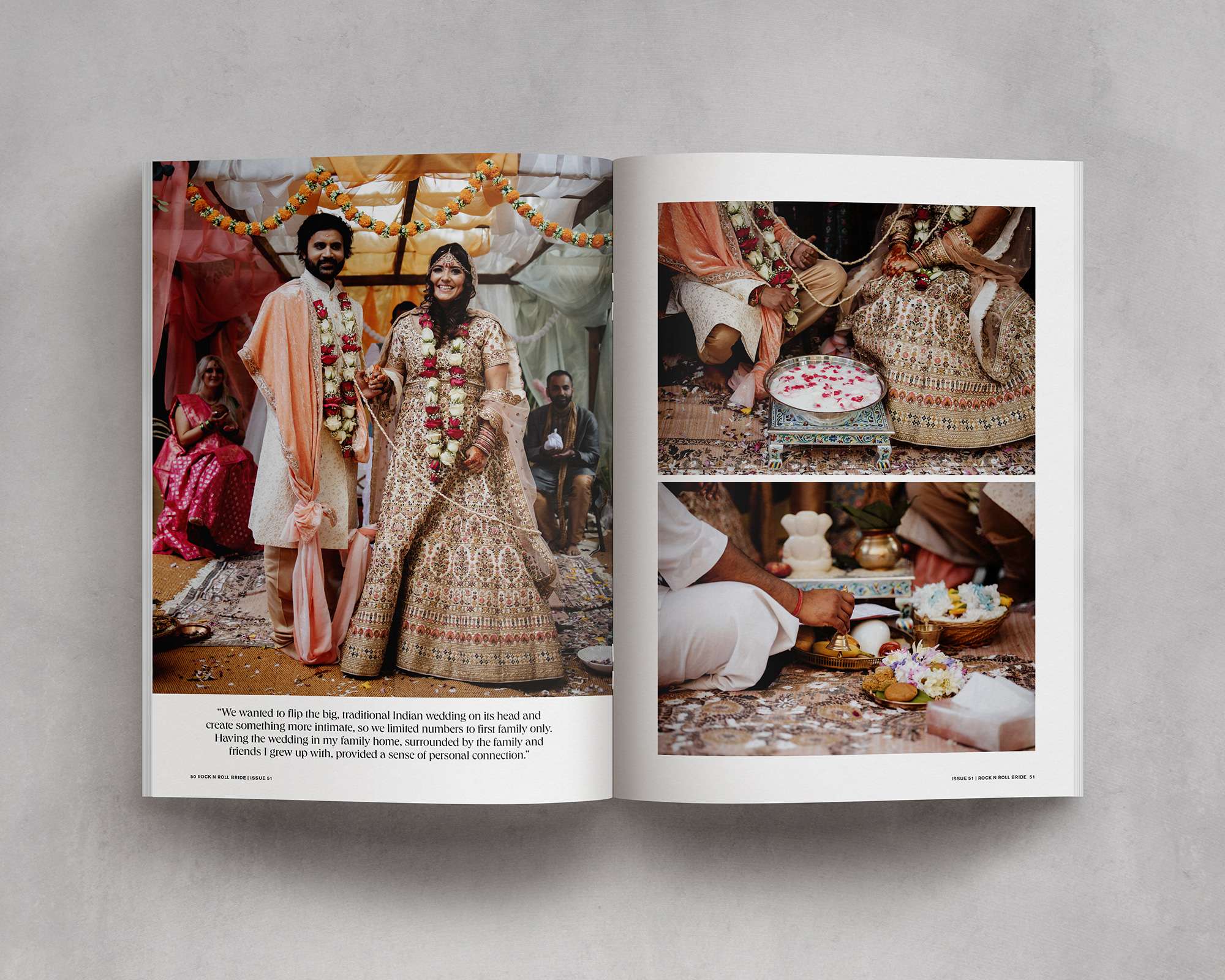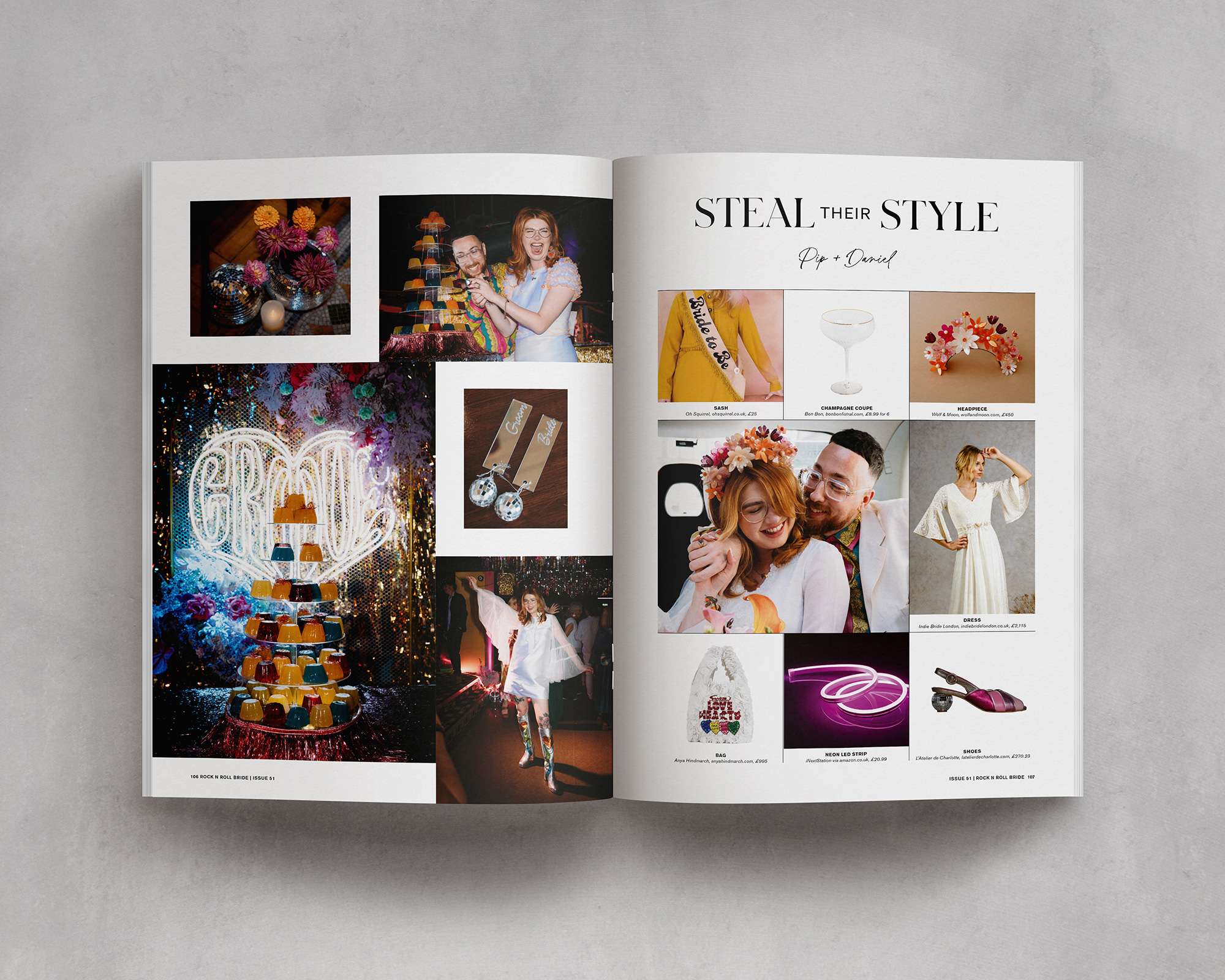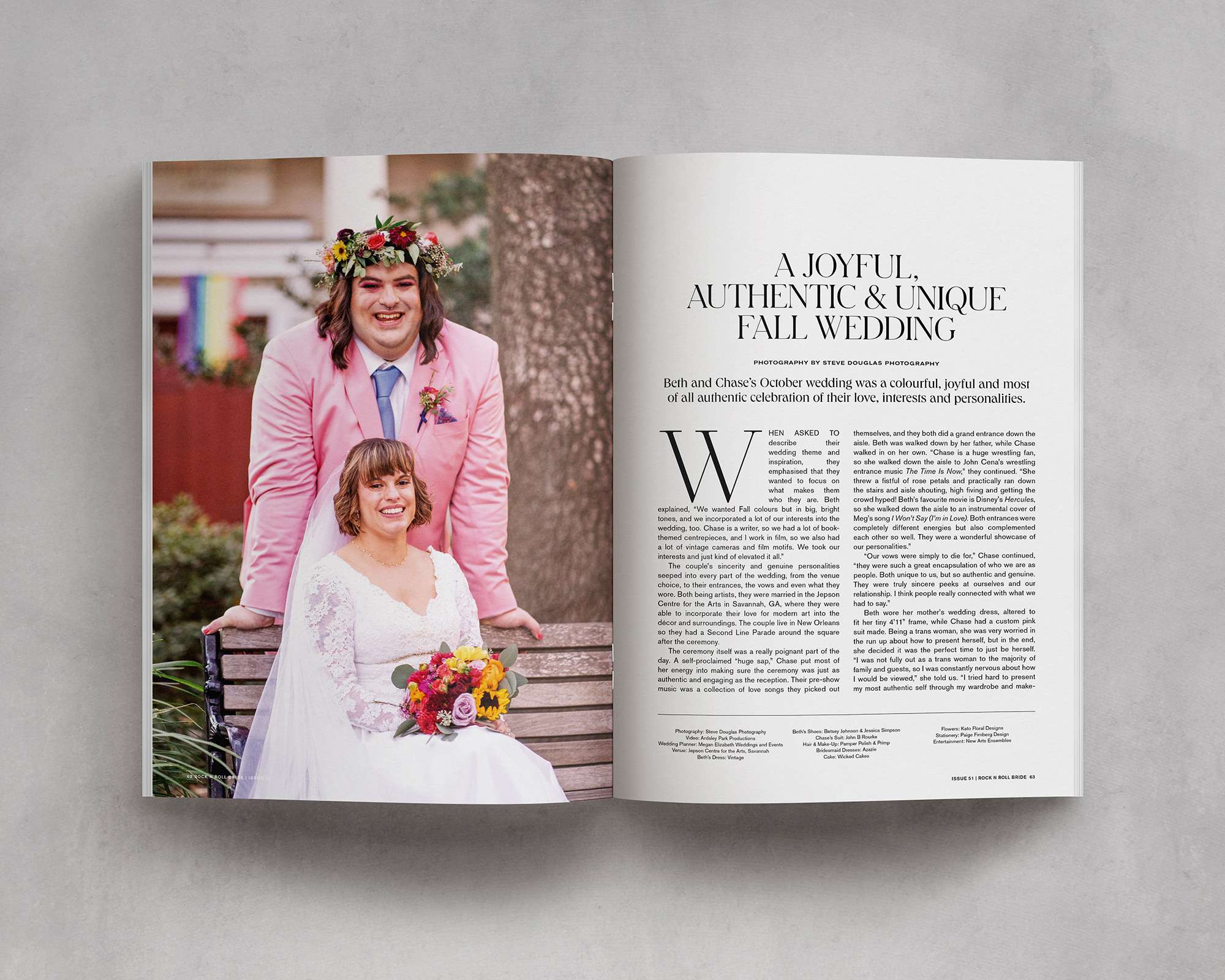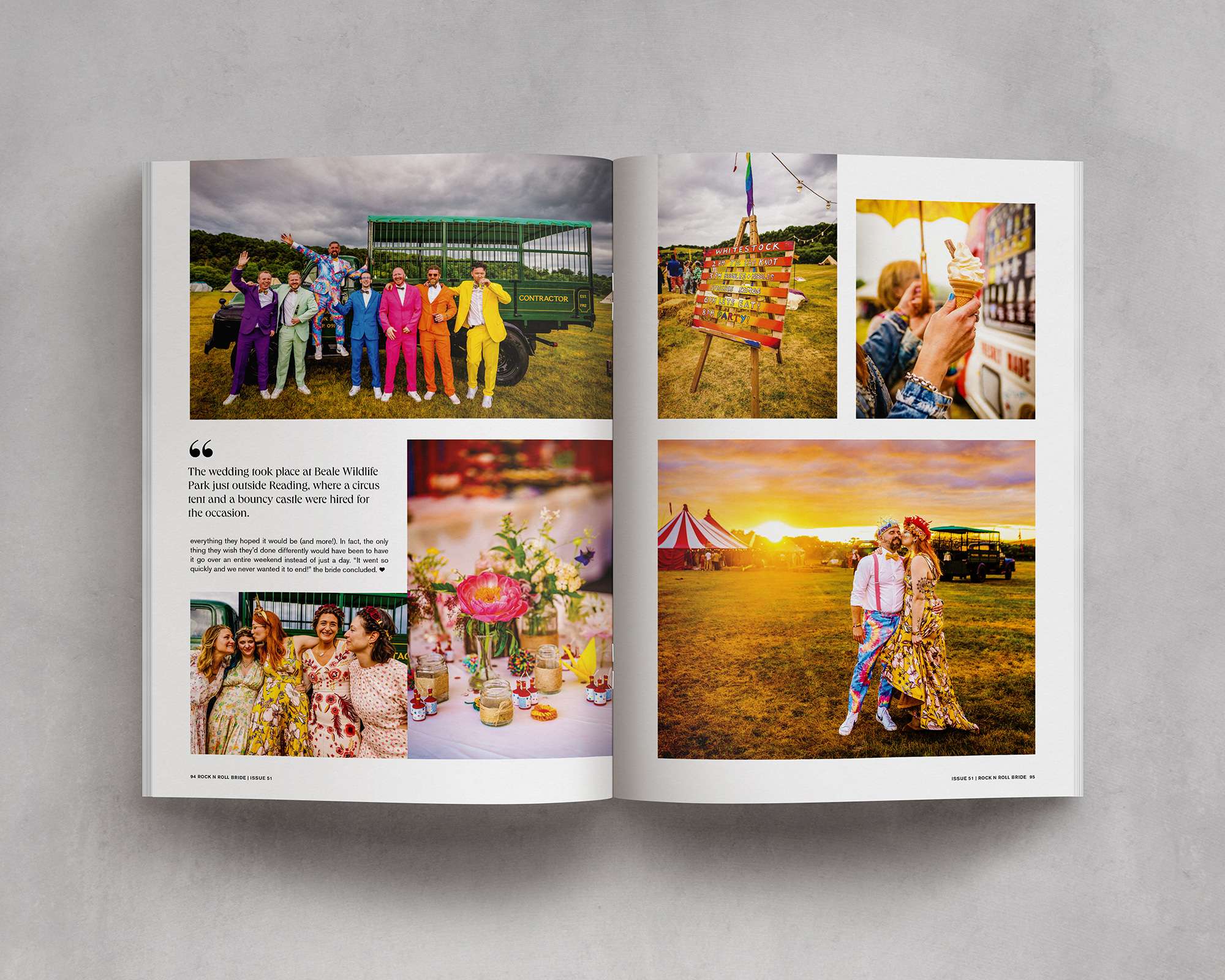 You can order this single issue here or subscribe below. UK postage is free and we ship worldwide!
Price
Deliver To
+Shipping
£9.99
9.95