One of my favourite things is connecting with you guys on social media and something I hear over and over in our private Facebook group (where we're about to hit 13,000 members, whhhhaaaat!?) is that there's a huge lack of non-sucky, non-cheesy, non-eye-roll-inducing bridal t-shirts available. T-shirts that you can wear on your hen do, to wedding shows, getting ready the morning of the big day itself… or maybe even post-wedding to celebrate your new wifed status.
So I did some research, and while occasionally a high street or online store will bring out a wedding tee, if it doesn't 100% blow (do NOT get me started on the whole 'shedding for the wedding' thing!) it will usually sell out faster than you can add it to your cart and checkout. So I knew what I had to do, I needed to design my own!
INTRODUCING: The Rock n Roll Bride t-shirt collection!!!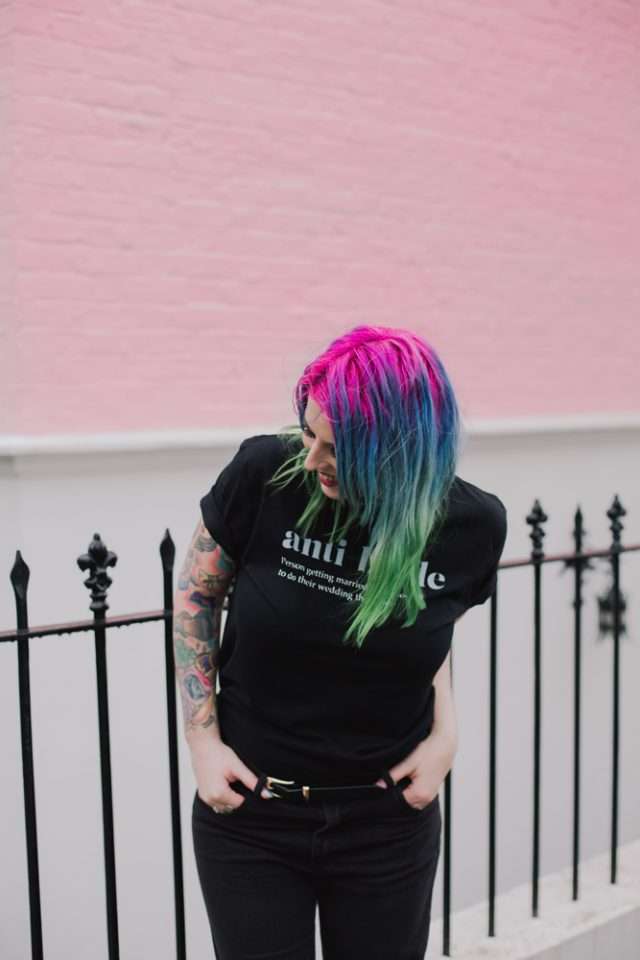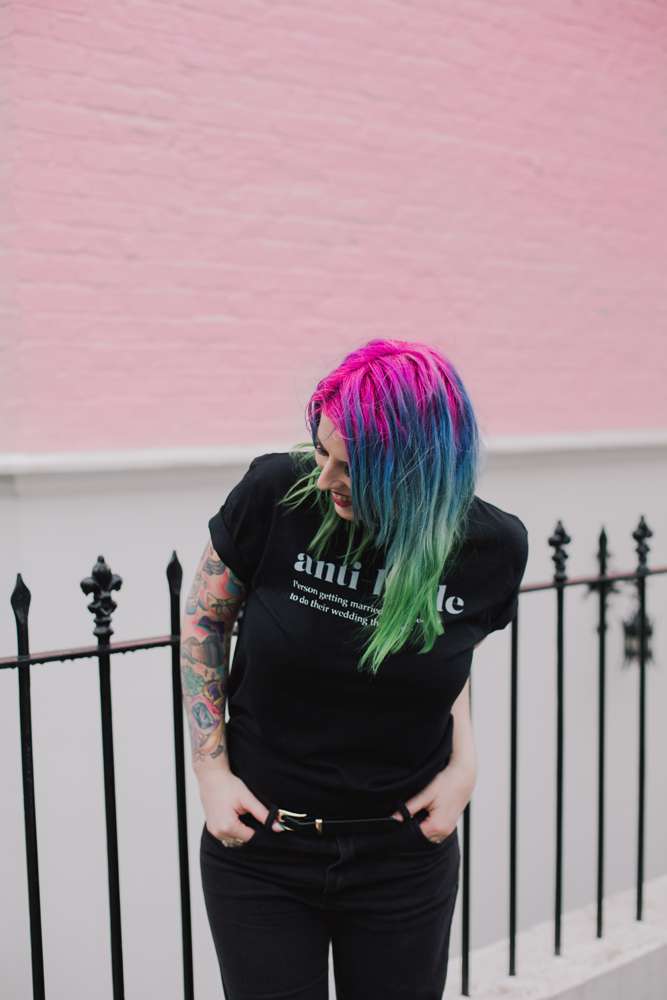 We are launching with three designs, available on either black or white organic cotton. Each tee is made using fully sustainable fairtrade approved materials and is printed right here in the UK.
These super-duper soft boyfriend-fit t-shirts can be worn by guys or gals and are all available from an XS to an XXL. The sizing is generous. I'm a UK size 12 and I'm wearing a medium in these photos (tied at the back or tucked in, with the sleeves rolled) however I think I'd fit into a small too if I wanted an overall slimmer fit.
You're a non-conformist in your everyday life, so you should definitely bring that into your wedding too – do your day, your way! This design is available in two colour options….