Sorry, this product is now sold out!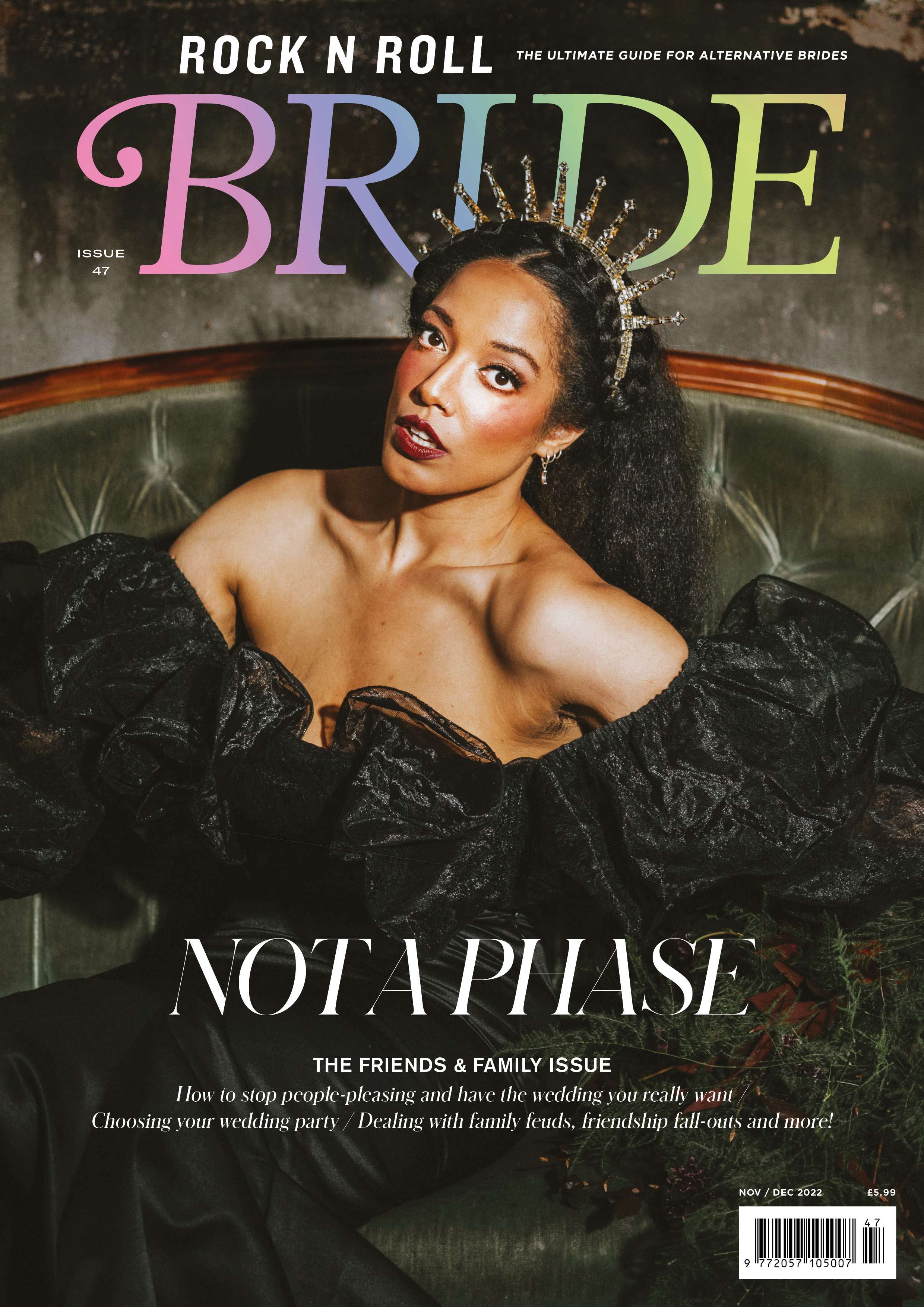 Rock n Roll Bride was started 15 years ago (!) with one main goal in mind – to publish alternative and unique wedding ideas, and to show that there are different ways to get married which don't follow the crowd. Yet the one problem which continues to come up, even after all these years, is getting your loved ones on board with your non-traditional ideas. Trust me, they'll all say your day was the best wedding they've ever been to afterwards, but in the run up, it can be tricky navigating other people's desires, expectations and FEELINGS about your choices!
For issue 47 of the magazine, we wanted to tackle this head on, while also sharing some ideas and inspiration to keep those guests of yours happy, too. Yes, it's your day so you do you, but if you're inviting people to join in, you probably want them to have good time as well!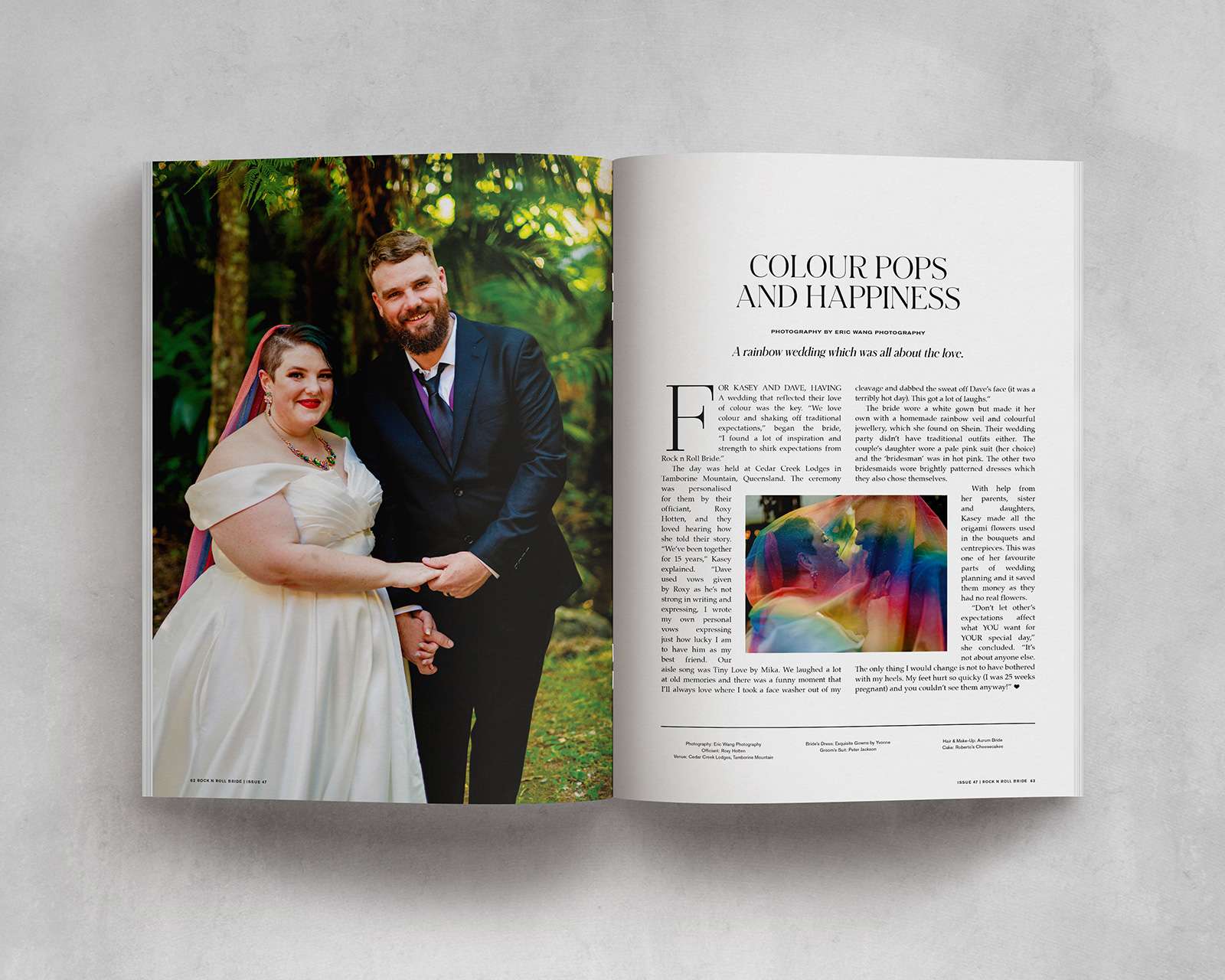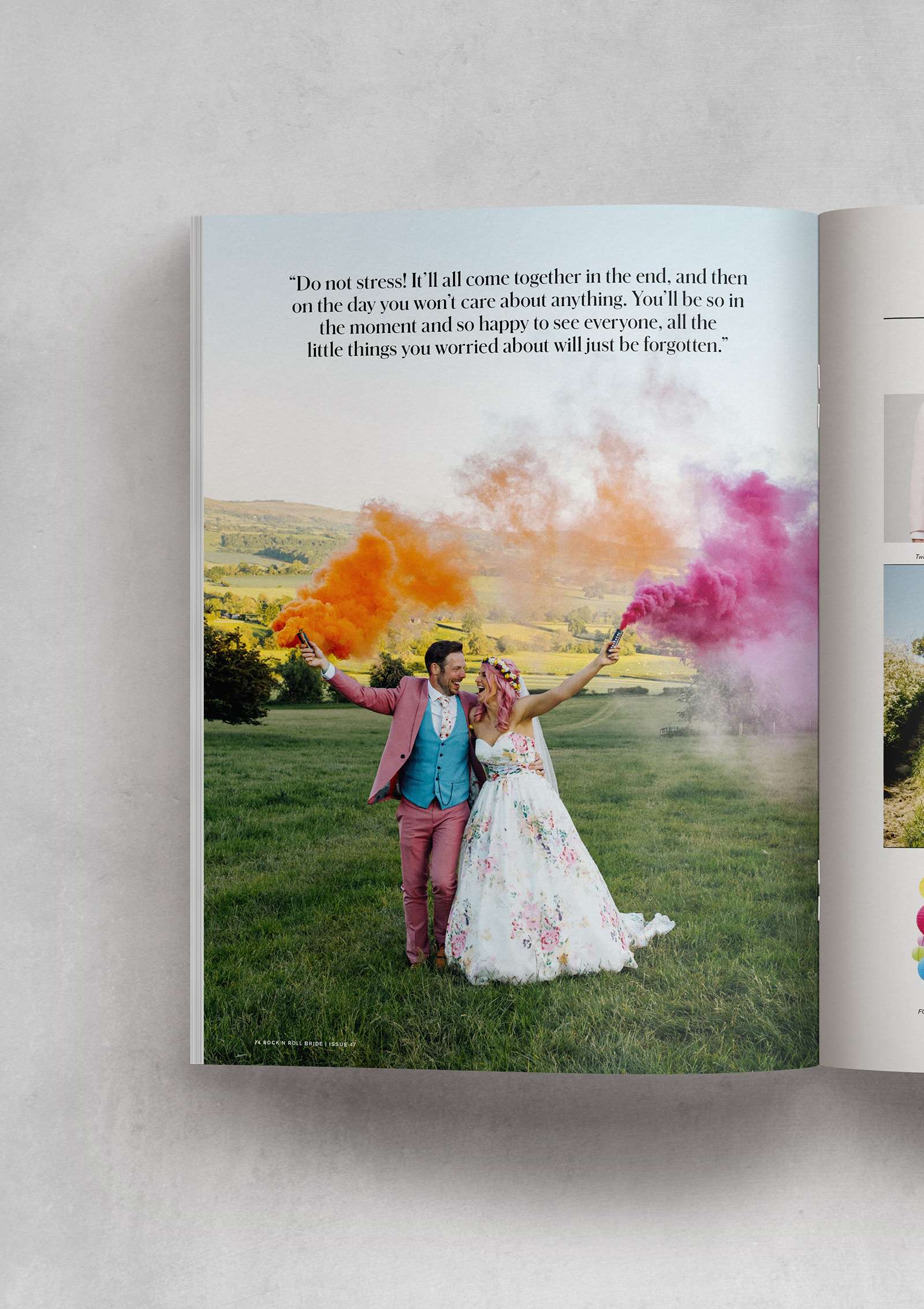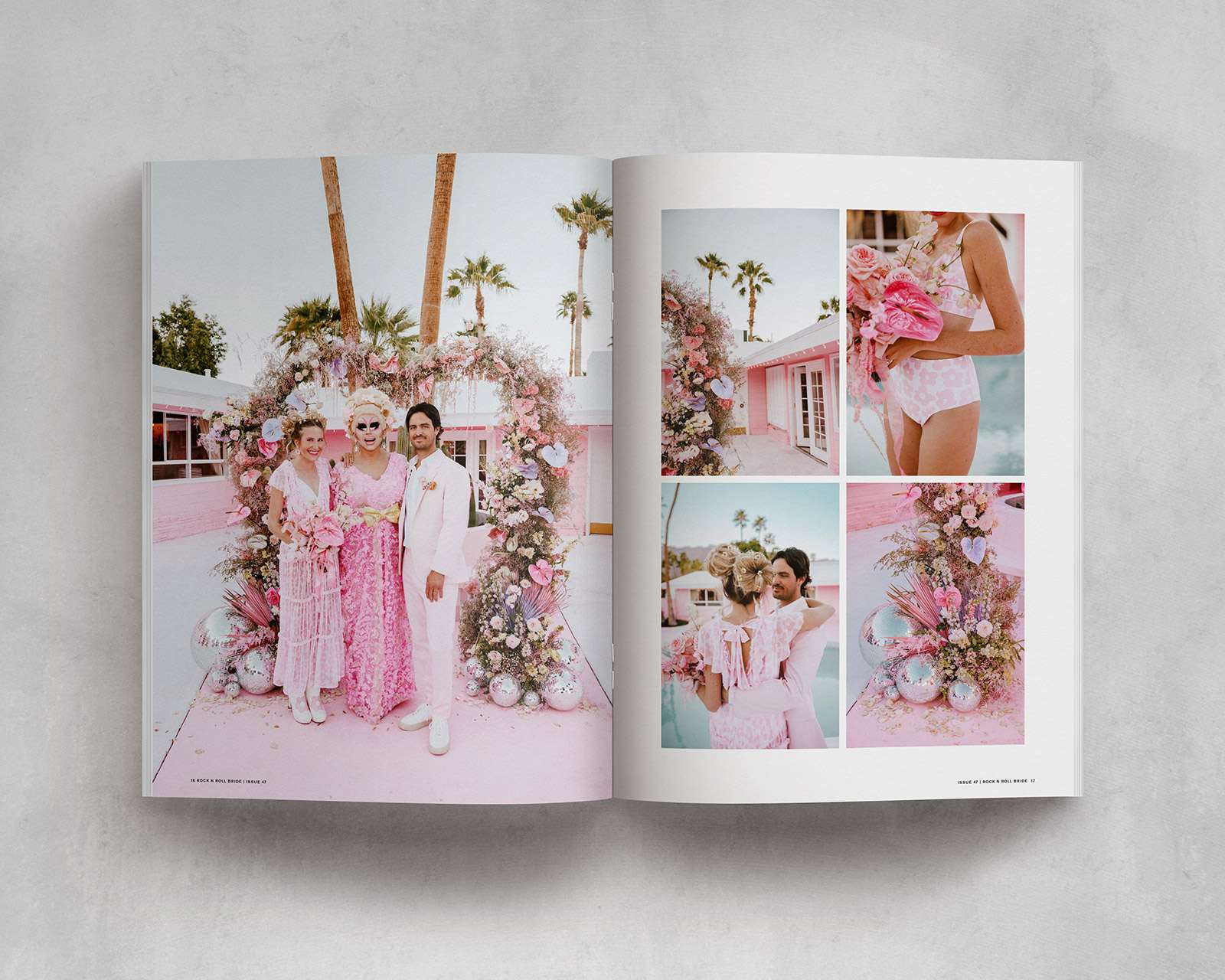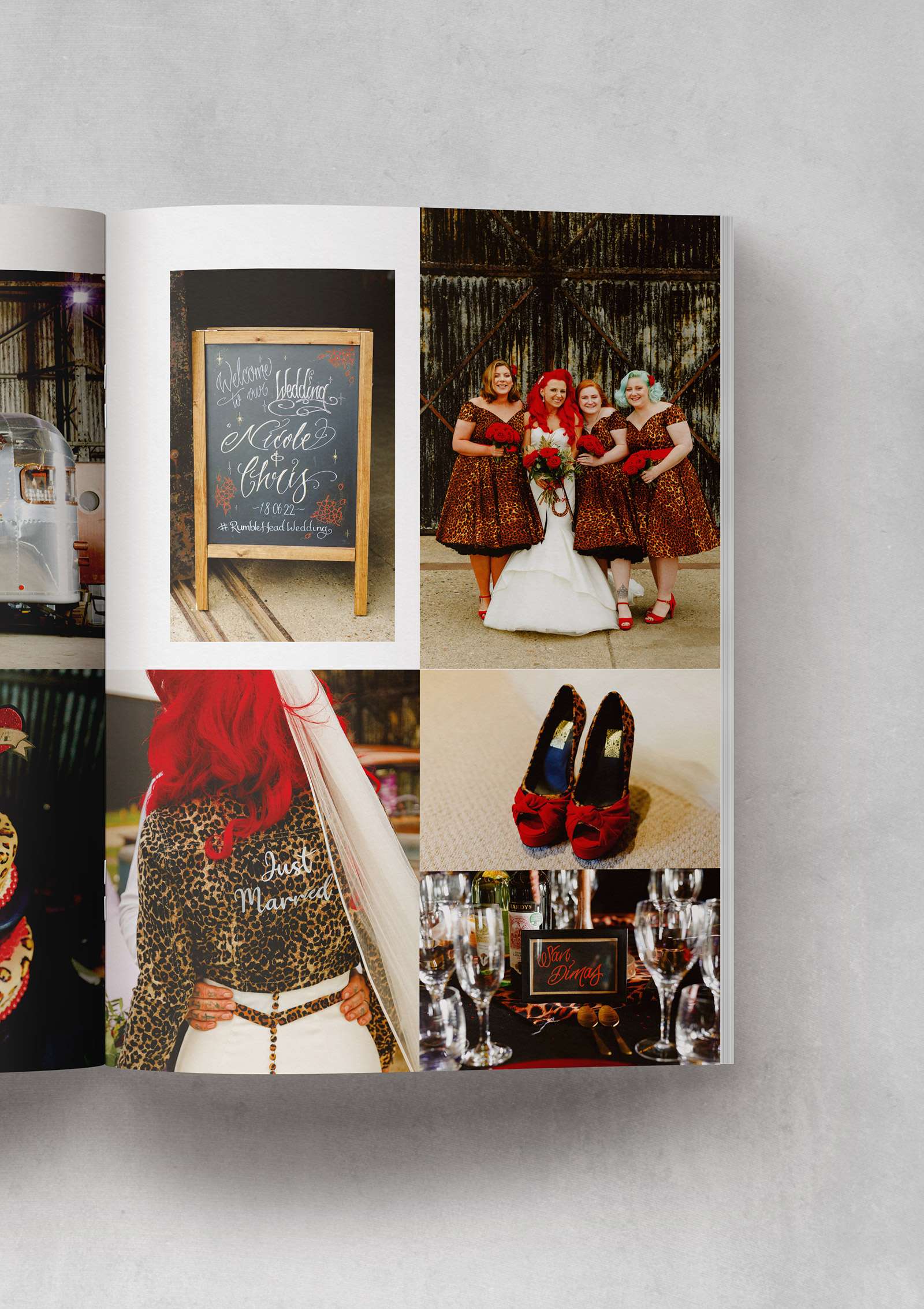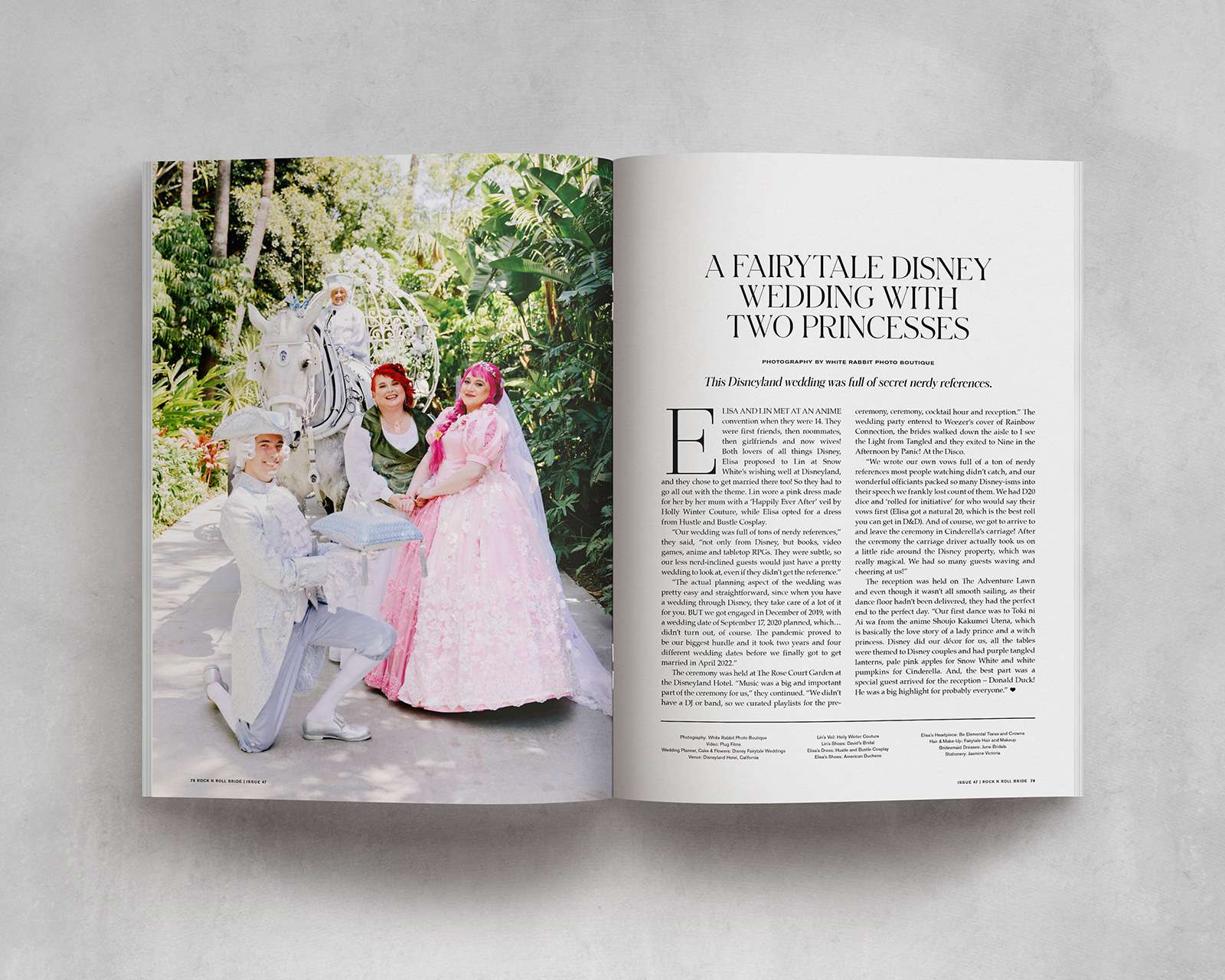 Our 'Not a Phase!' editorial felt like the perfect way to illustrate a family and friends themed issue, too. I bet most of you have yelled it at some point during your teenaged rebellion years and wouldn't your 16-year-old self be so proud of you for having a wedding day like the one that you are!? After all that's what being a rock 'n' roll bride it's all about: Being true to yourself, your tastes and your relationship, regardless of what anybody else thinks.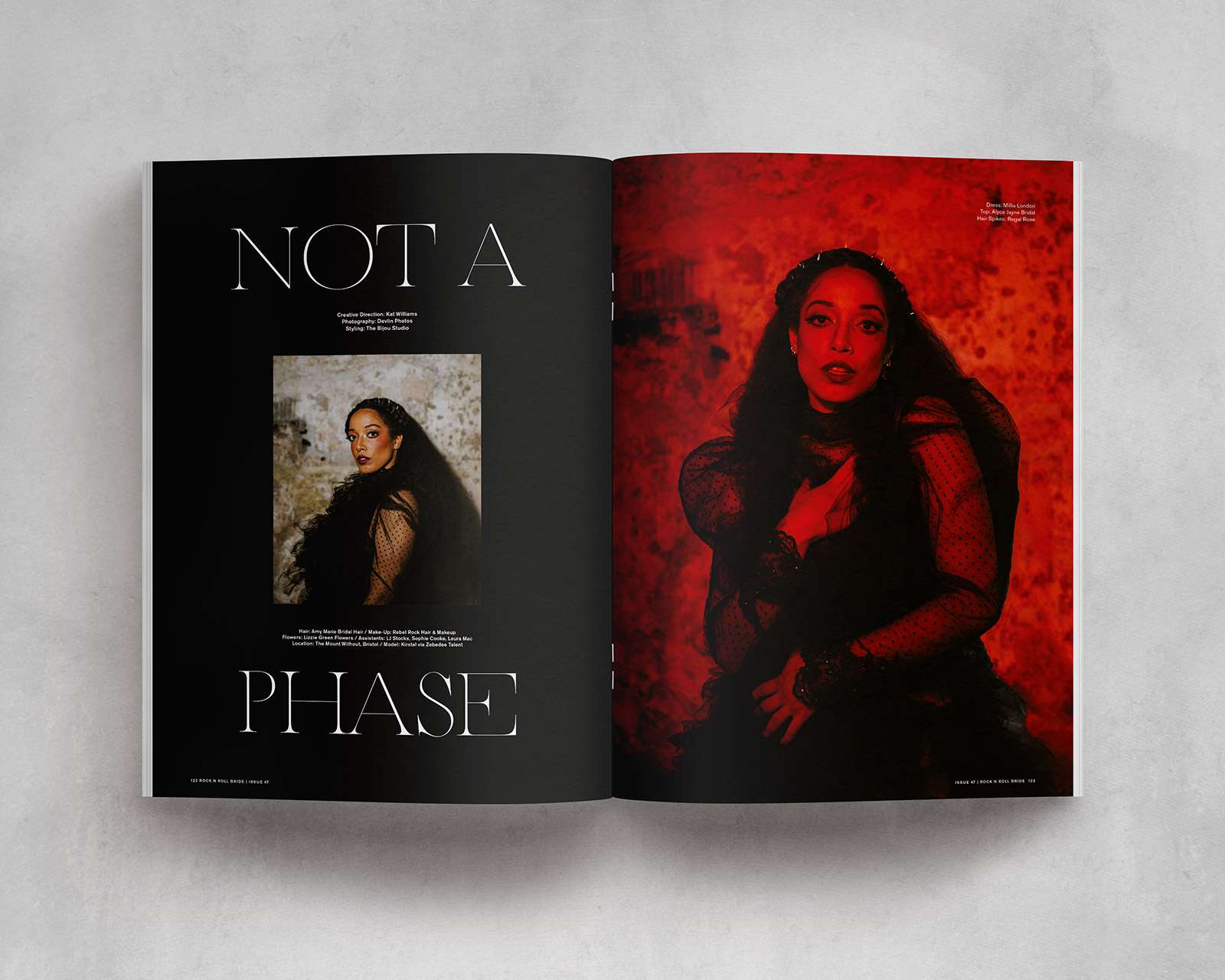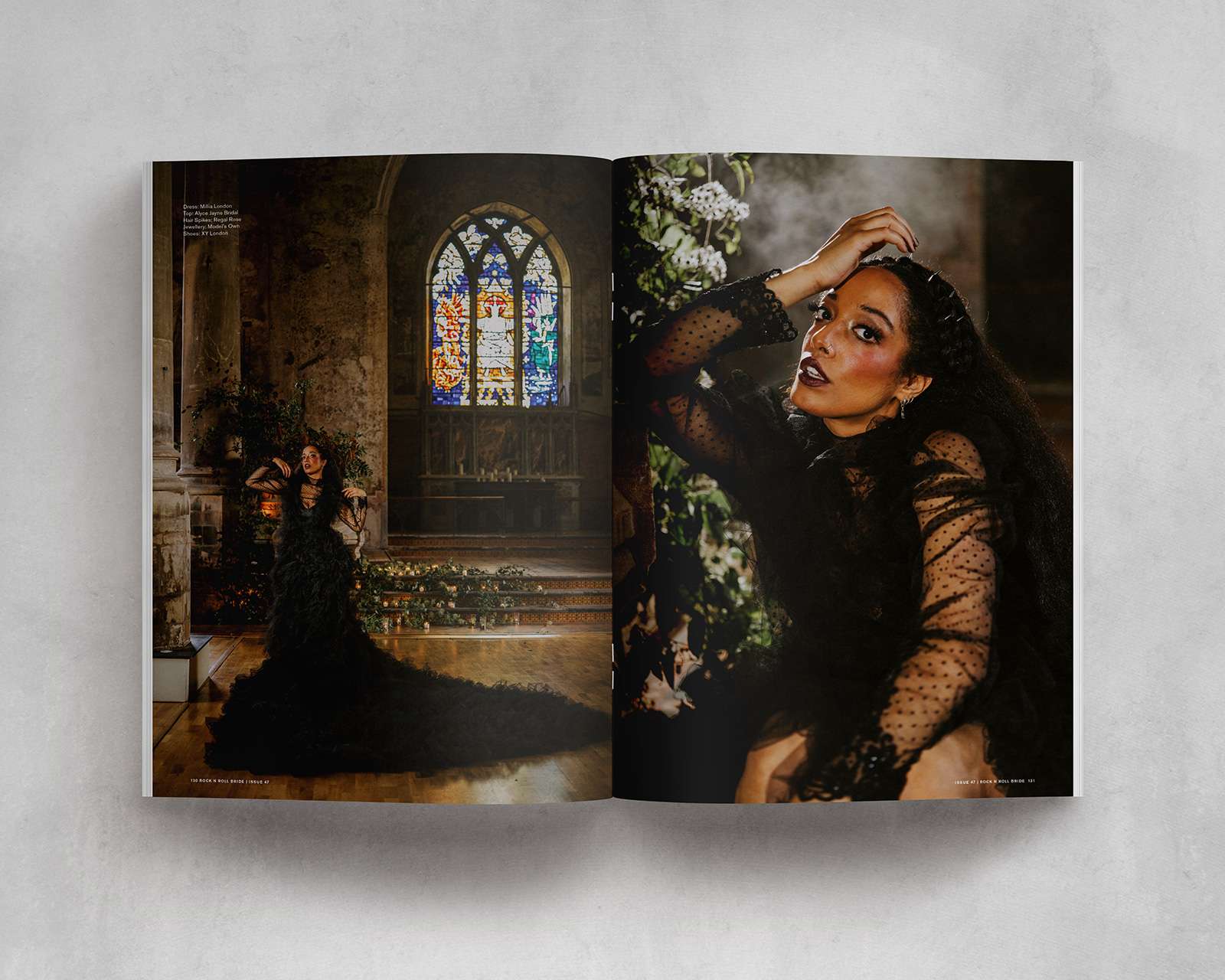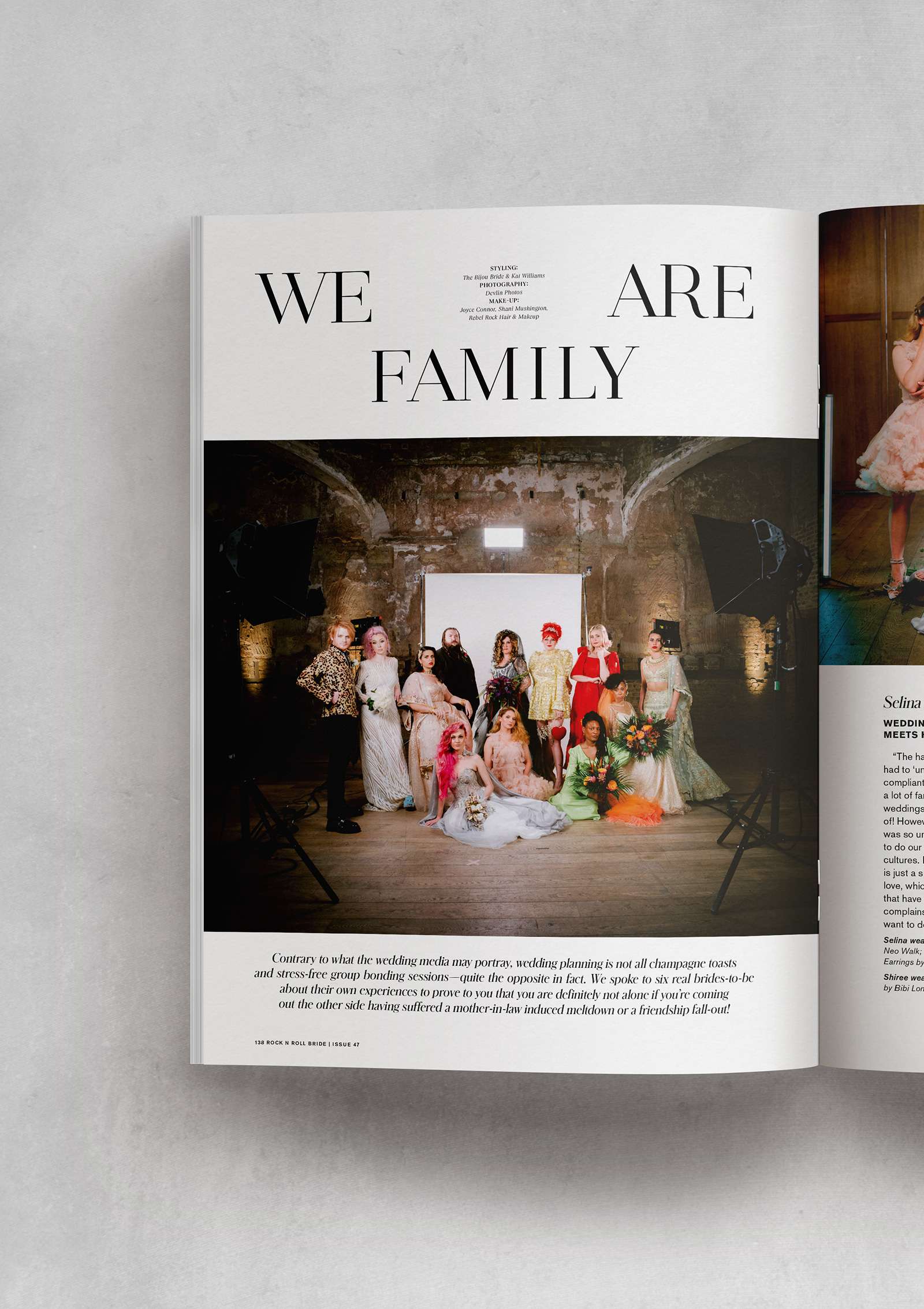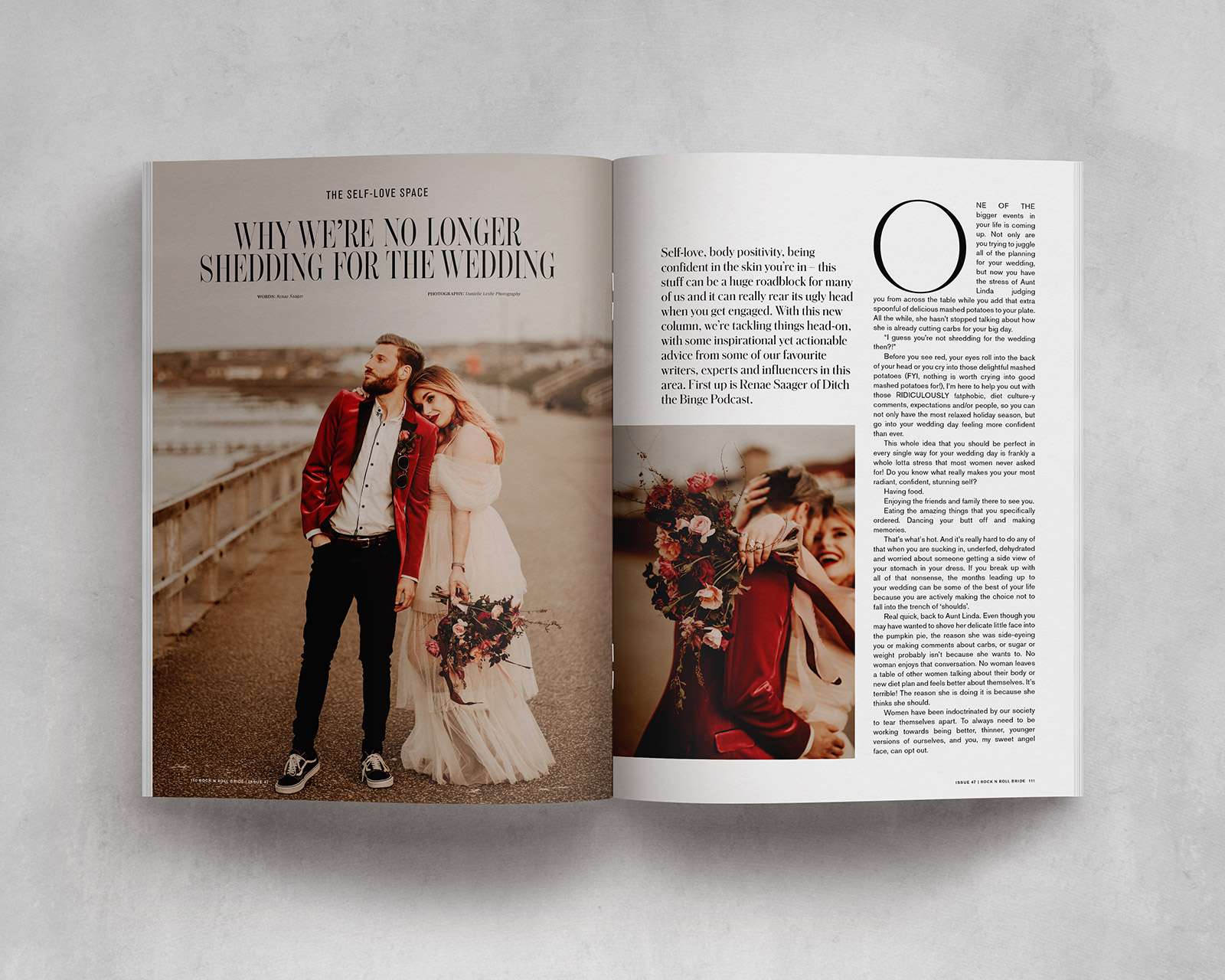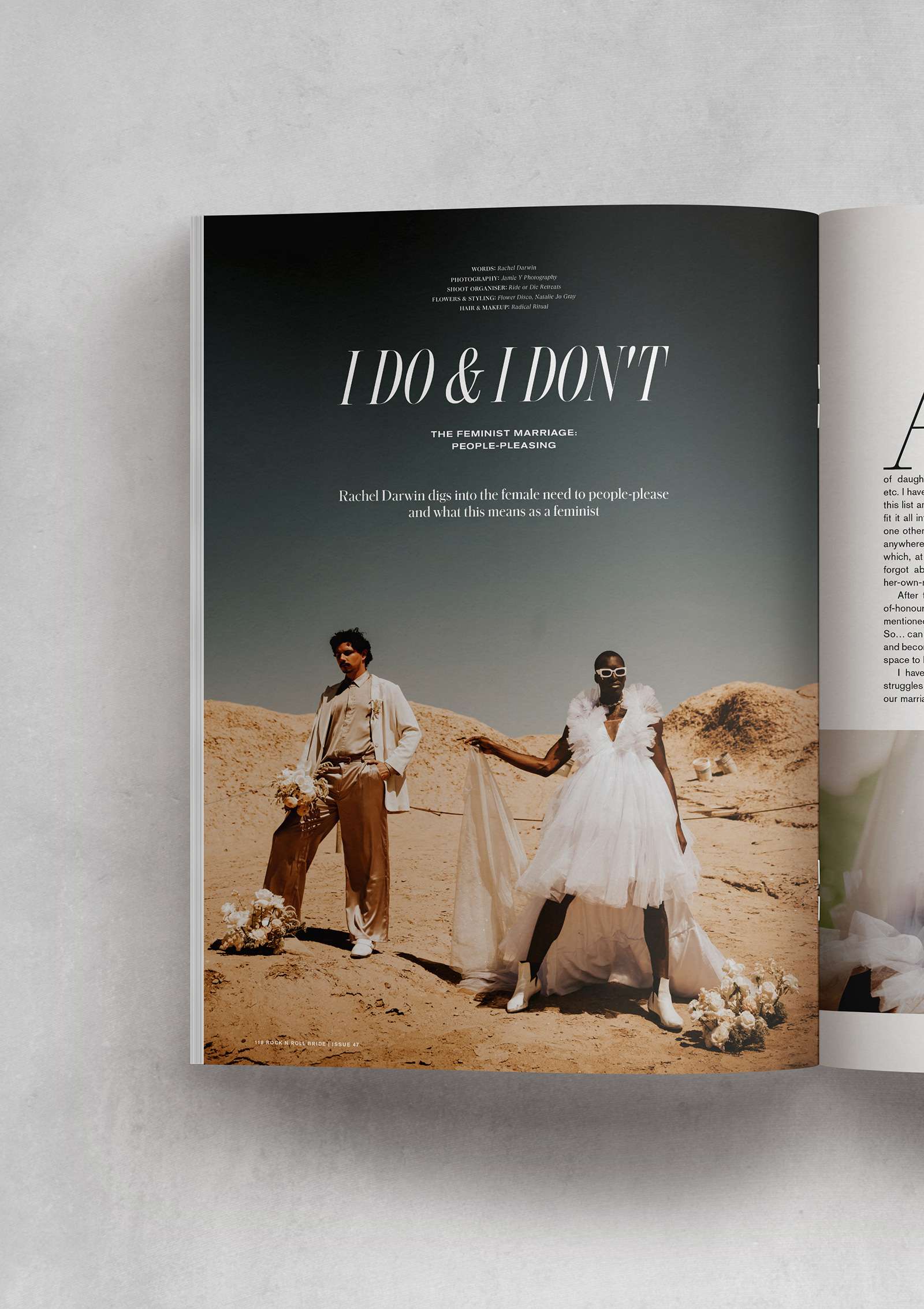 Order your copy today or why not subscribe below so you never miss an issue? The magazine costs just £5.99, which includes free UK shipping and we ship worldwide.
Sorry, this product is now sold out!