Sorry, this product is now sold out!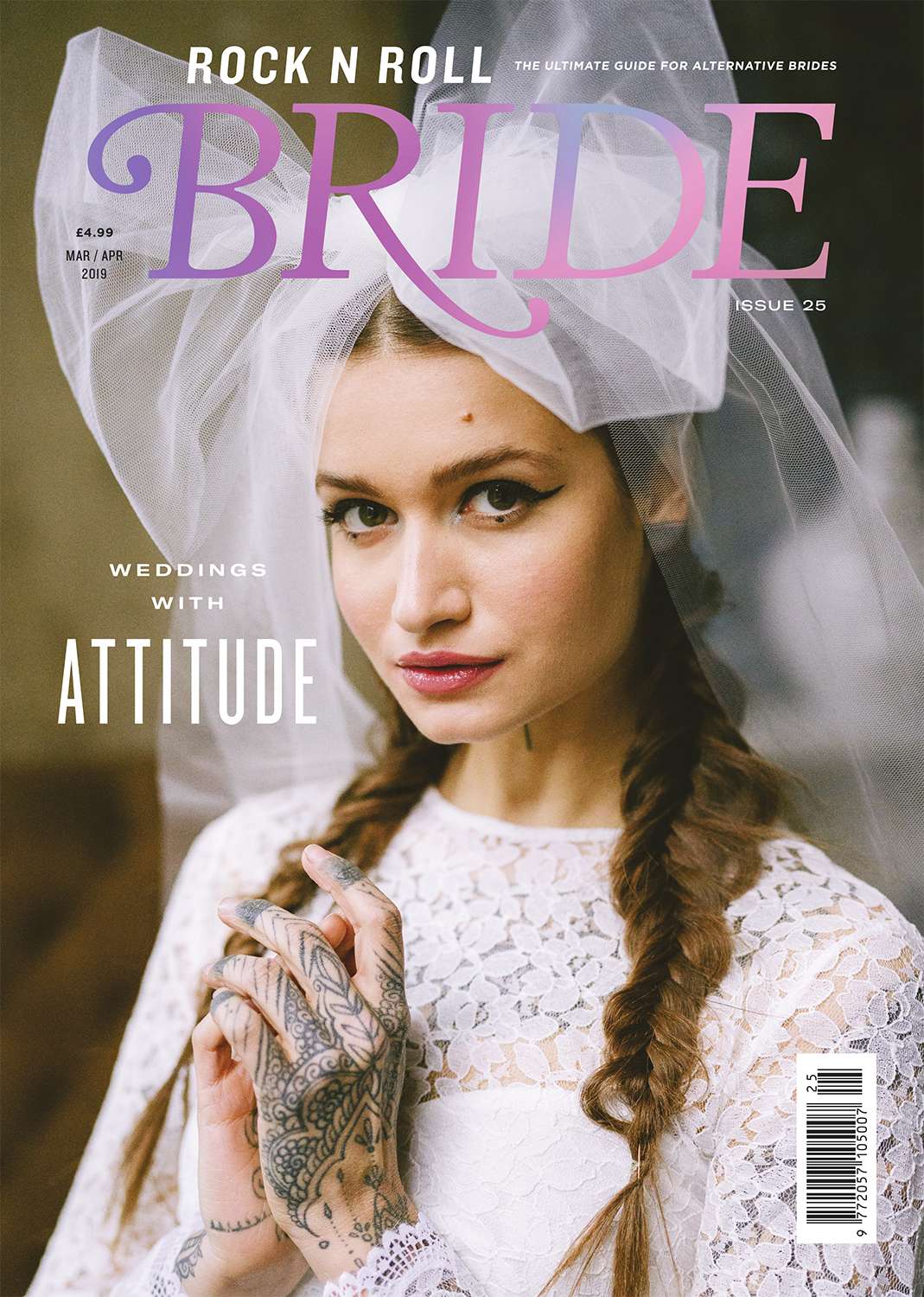 OK friends, we need to talk about this cover because it fills my heart with so much joy I CAN NOT contain myself! Shot as part of the Rock n Roll Bride x Little Mistress campaign (which launches on March 11th!) this may just be my favourite cover ever. I am just obsessed with the juxtaposition of the softness of the image but with our babing model Elisabetta looking fierce as hell. If you have a copy of my book we actually used her for the gothic bride images in that too, but I loved working with her so much I had to book her again!
Oh, and that bow? That was a random scrap of tulle that we tied around her head for the very last shot of the day. We'd shot everything we needed to and we we're basically just dicking about. Apparently, playtime is when the real magic happens!
The full Rock n Roll Bride x Little Mistress campaign images are featured inside this brand-new issue and I'll be sharing ALL the details and links to buy the dresses when they drop on 11th. Eeek, I can't wait!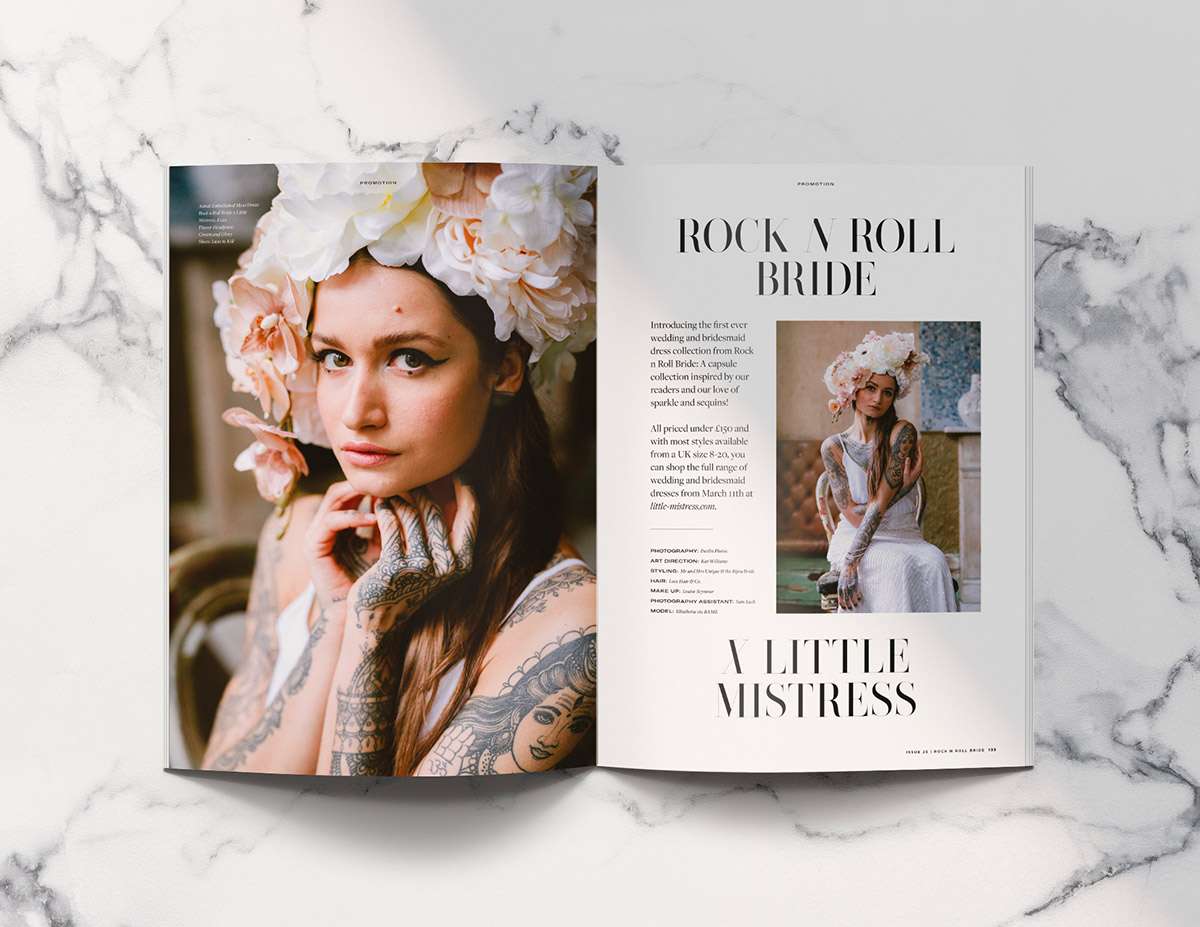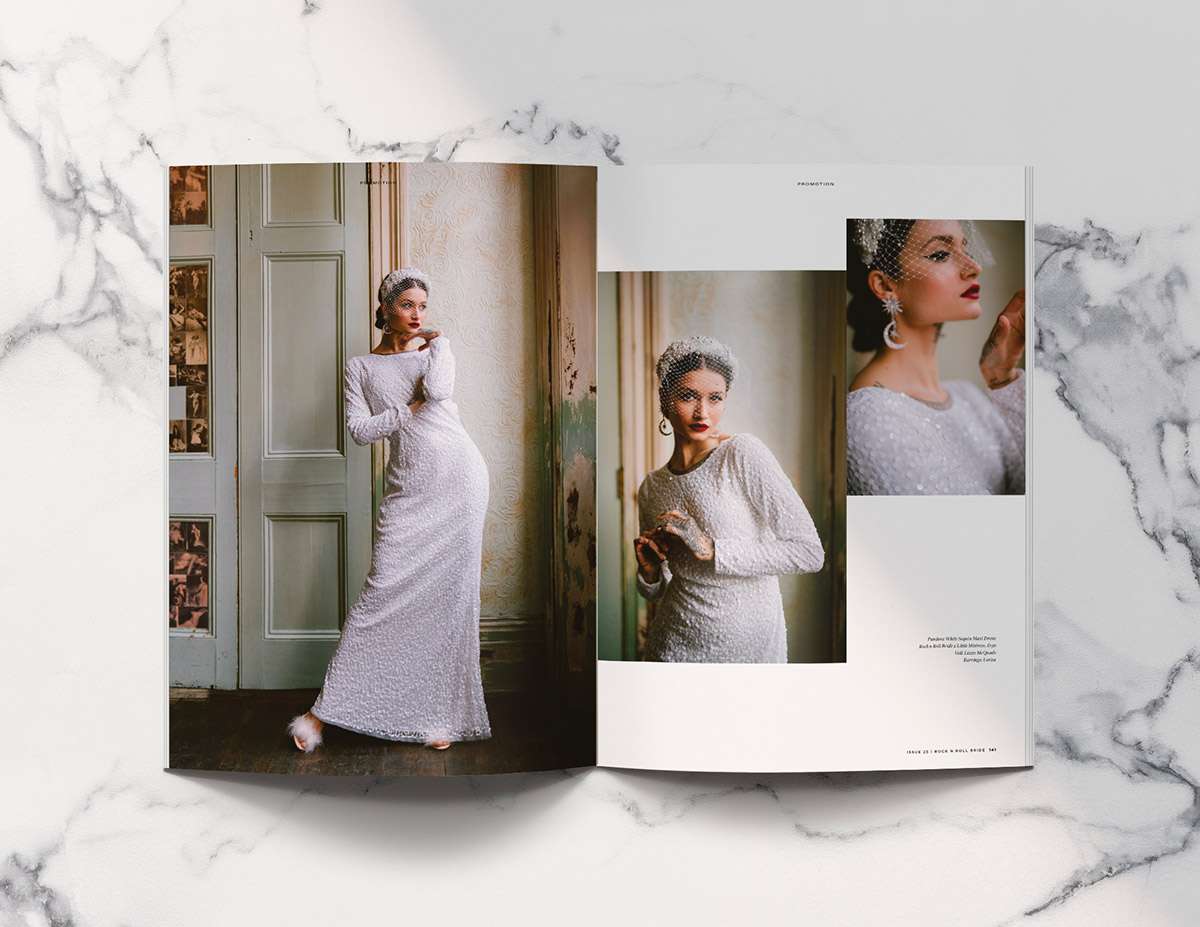 So what else will you find inside issue 25? We always try to show a really diverse collection of wedding styles so whatever kind of wedding you're having I hope you'll find something to inspire you. Here's a few teases…