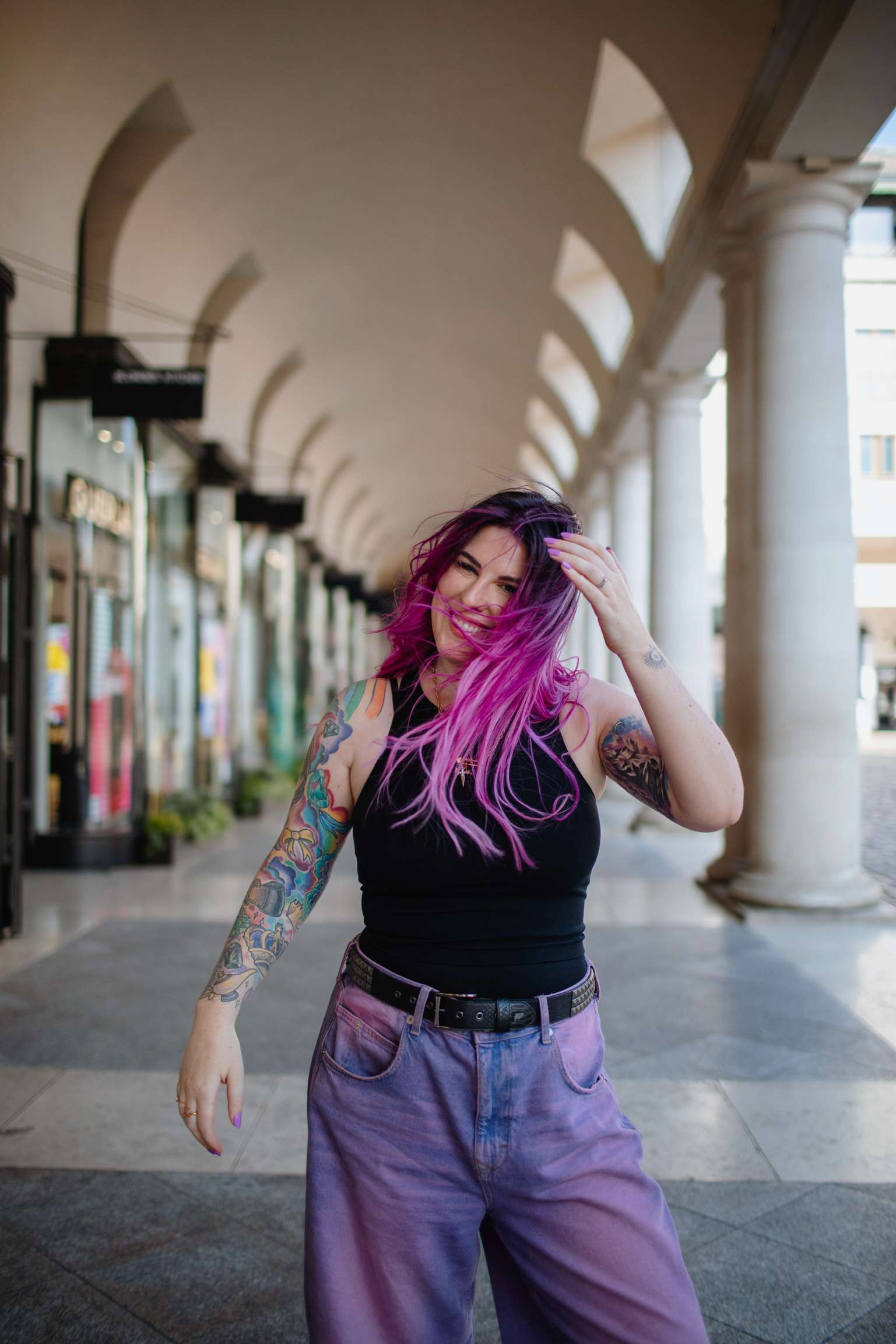 Get ready to unleash your inner rock n roll goddess because I'm really excited to share the Rock n Roll Bride x Scream Pretty jewellery collection with you today! This 24-piece collection, curated by yours truly, has been designed specifically to cater to every type of rock 'n' roll bride. No matter what your personal style or wedding theme may be, we've got you covered. Mix and match to create your own ear stack, layer necklaces for that perfect boho vibe, or add chunky rings to sit alongside your new wedding ring.
The collection is broken down into four categories – the rainbow bride, the celestial bride, the classic bride and (my current personal favourite) the gothic bride. Every single piece comes in either sterling silver or gold and prices start from just £35.
But wait, there's more! You can also use the code RNRB15 for 15% off site wide. You're bloody welcome!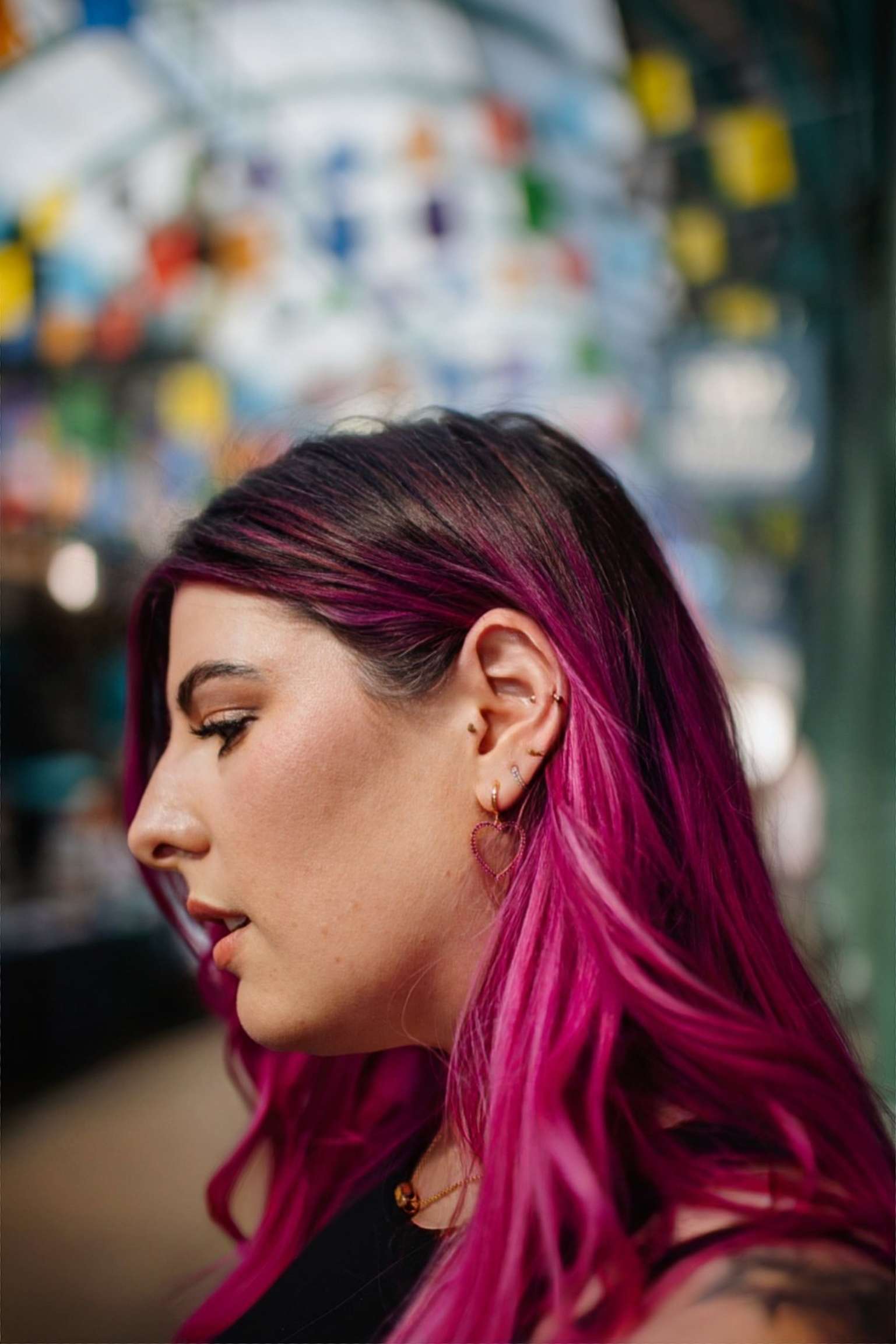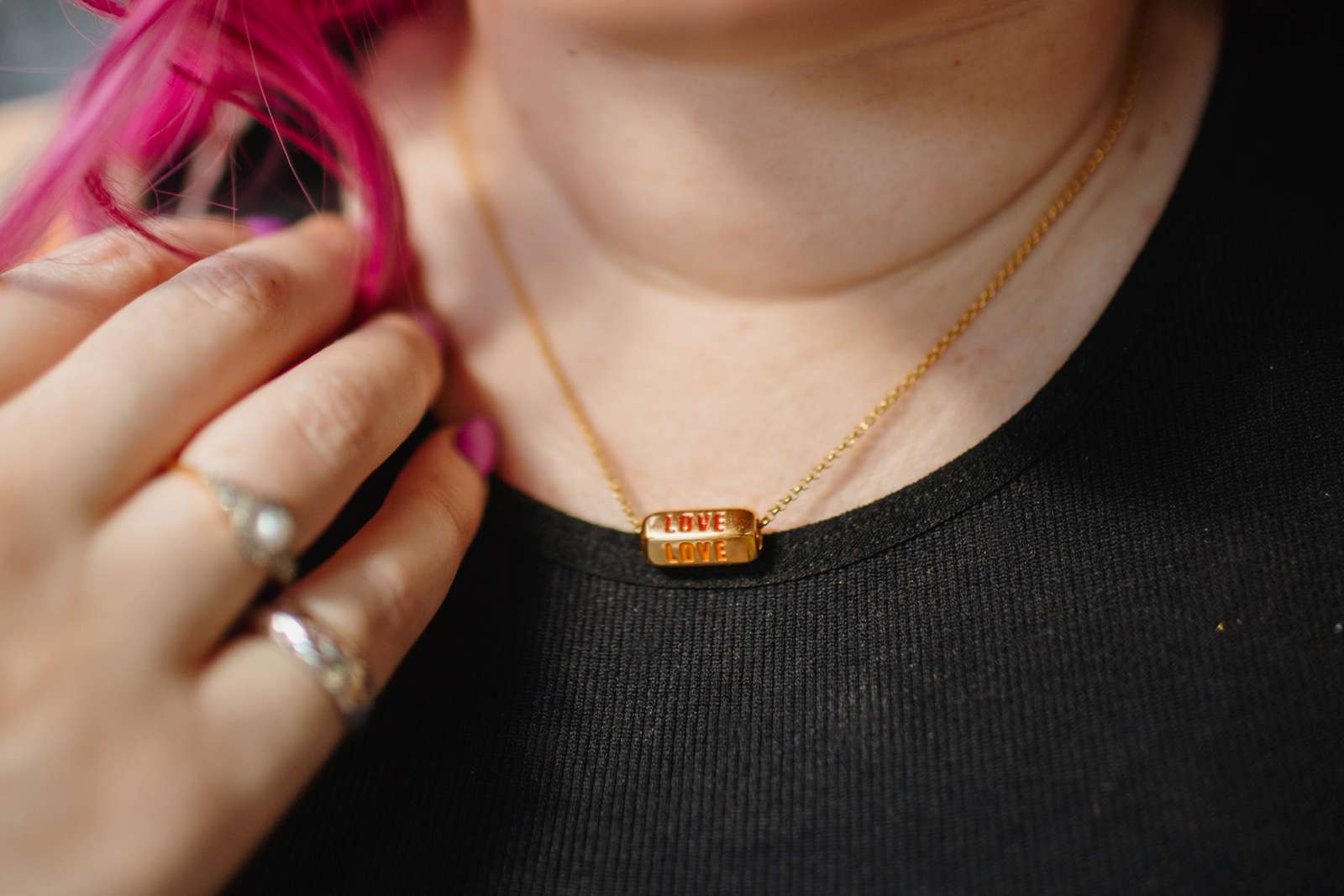 A burst of vibrant colours that will make you feel like you're dancing in a field of technicolour dreams. From funky huggie earrings to delicate necklaces, this collection is all about embracing the joy and radiance within you.
If you're a stargazer and dreamer, then this is the set for you. Dangling stars and lightning bolts, celestial charms and the cutest star and moon stud earrings will have you feeling like a queen of the cosmos.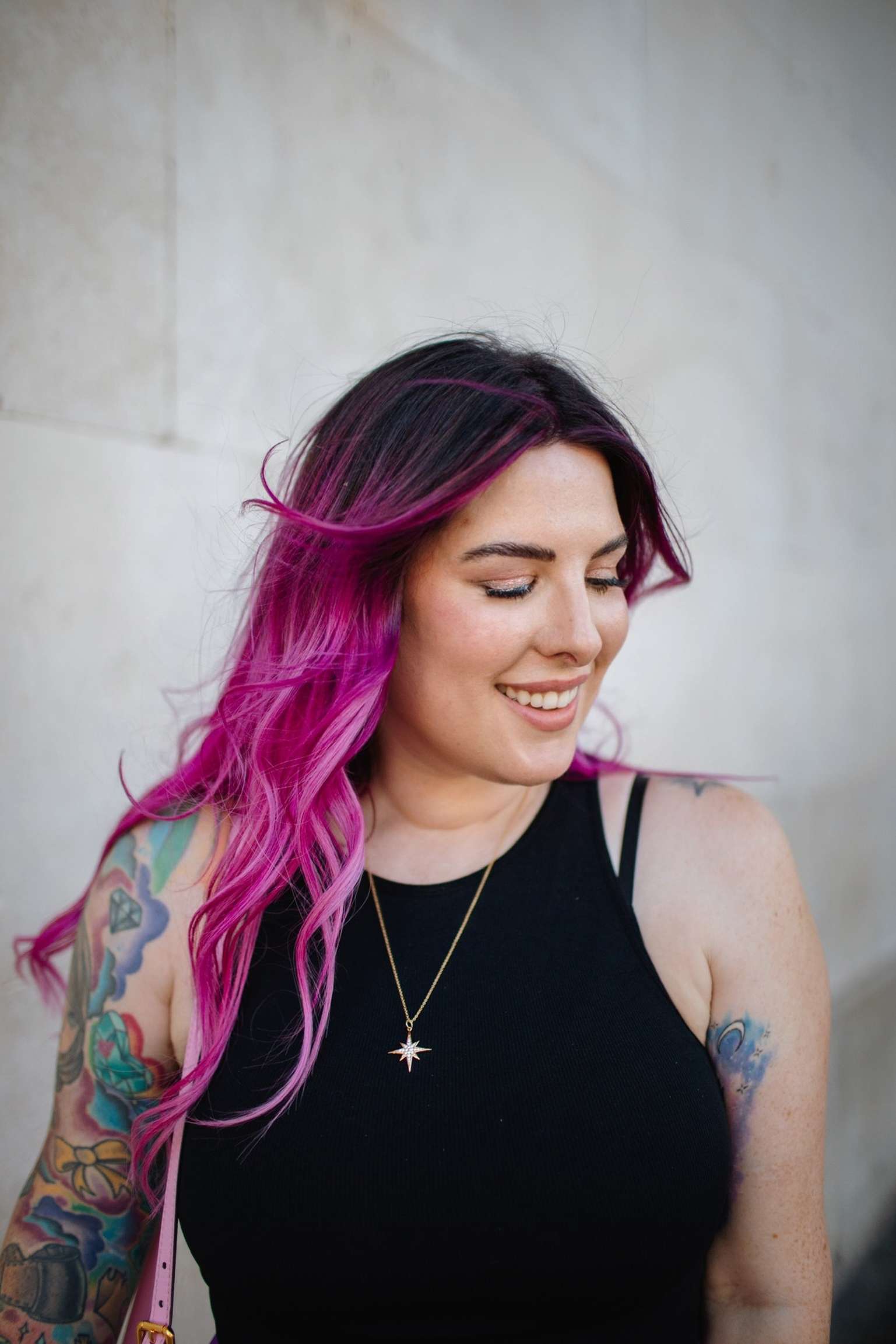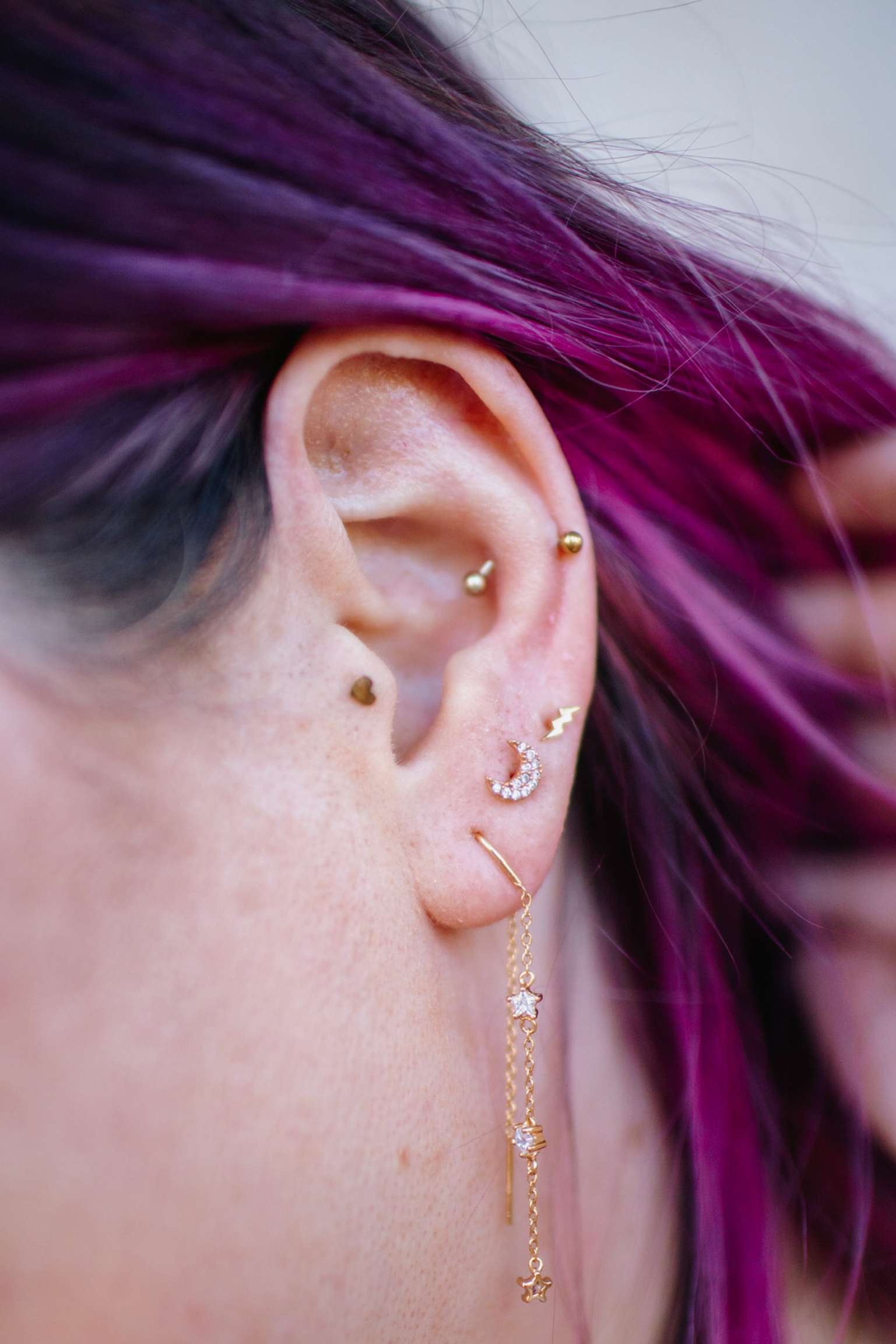 Not every rock 'n' roll bride wants spikes and rainbows and I respect that! I wanted to include some more classic (but still super cool) pieces for all you babes who prefer timeless elegance with a twist. From delicate chains, pearls and opals, these minimalist designs will add just the right amount of sophistication and edge to your bridal ensemble.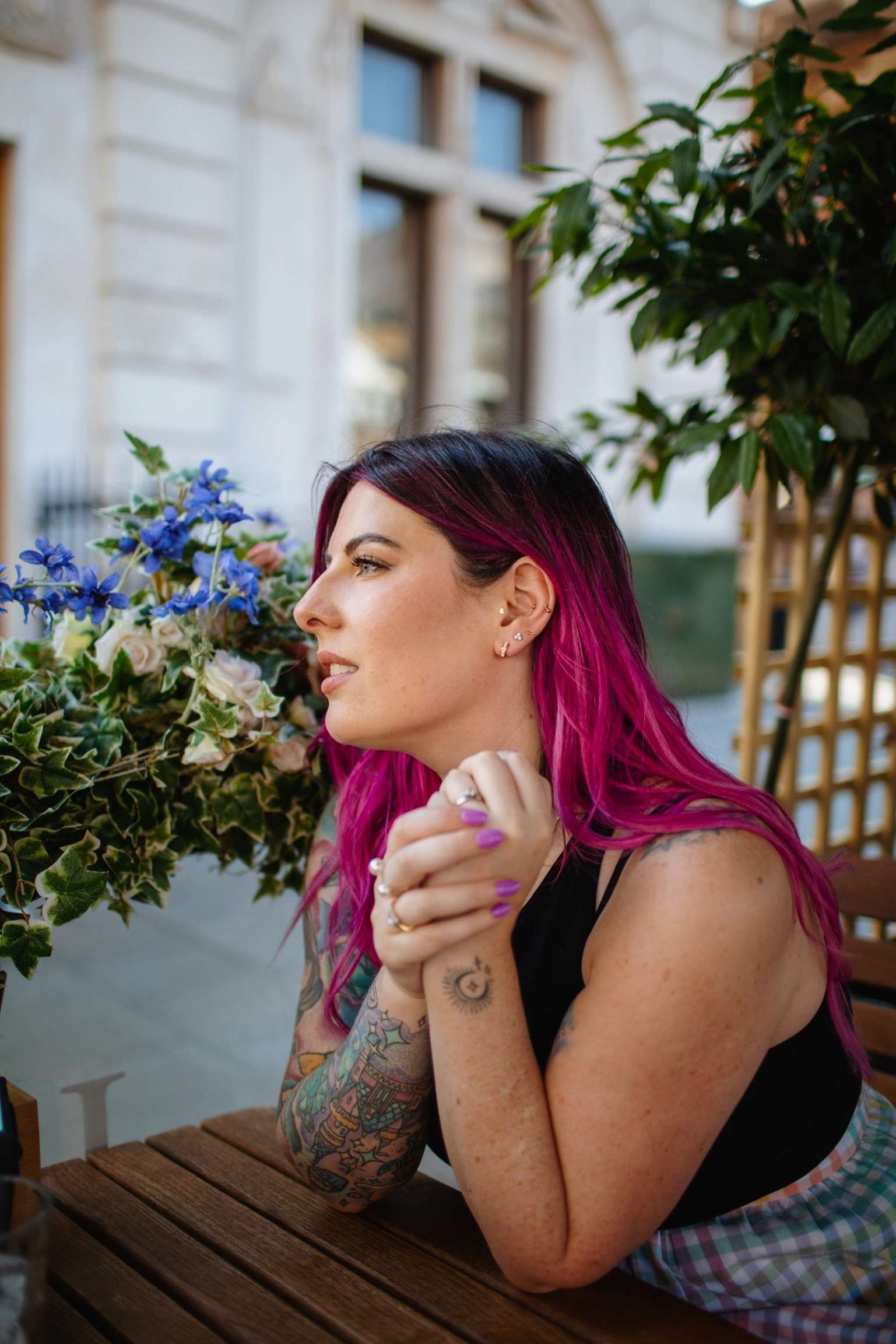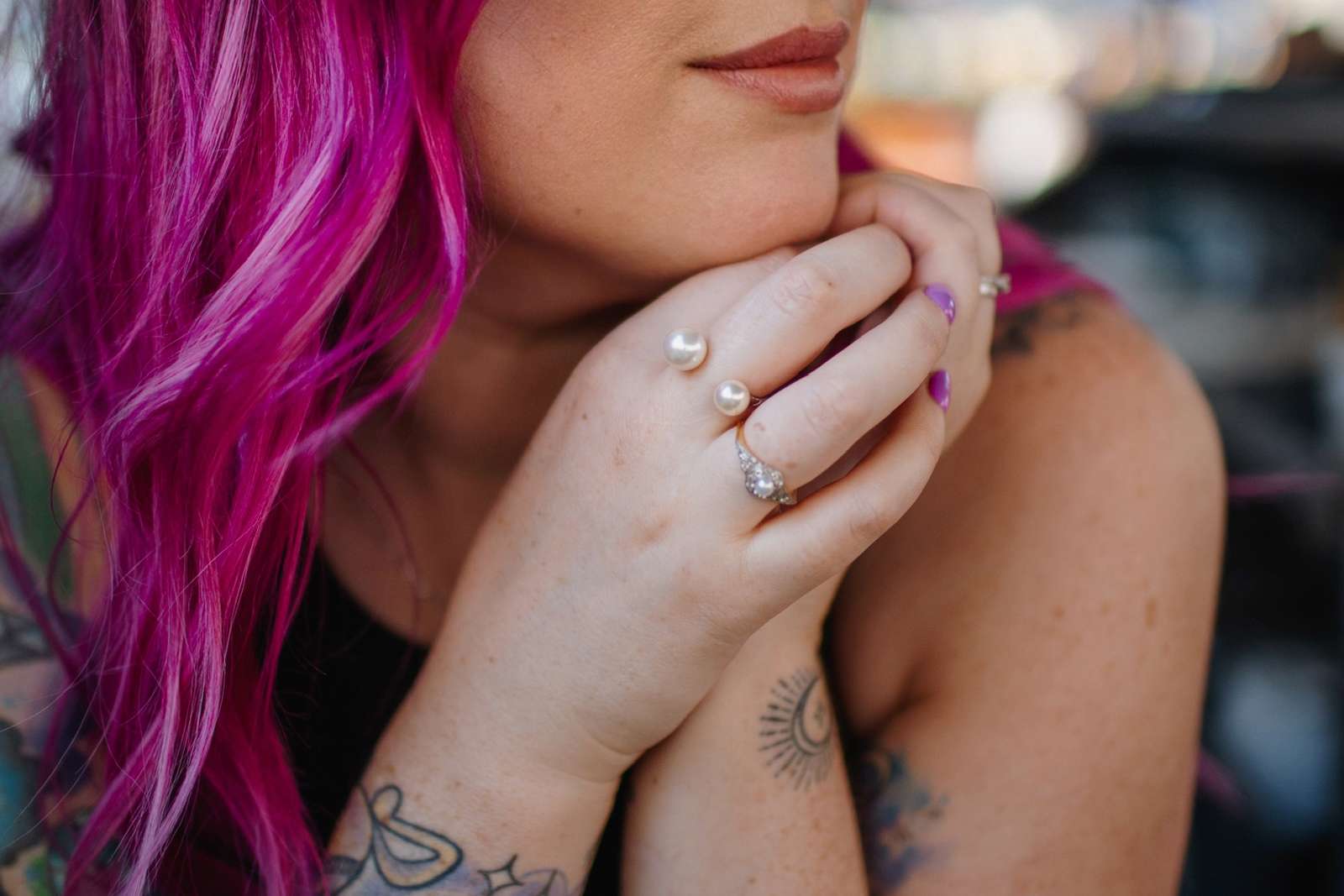 Last but certainly not least, my personal favourite – the gothic collection. If you're all about that dark and mysterious vibe, you are going to love these pieces. We're talking black gemstones, spikes, claws and crosses. Get ready to channel your inner romantic goth and let your unique style shine.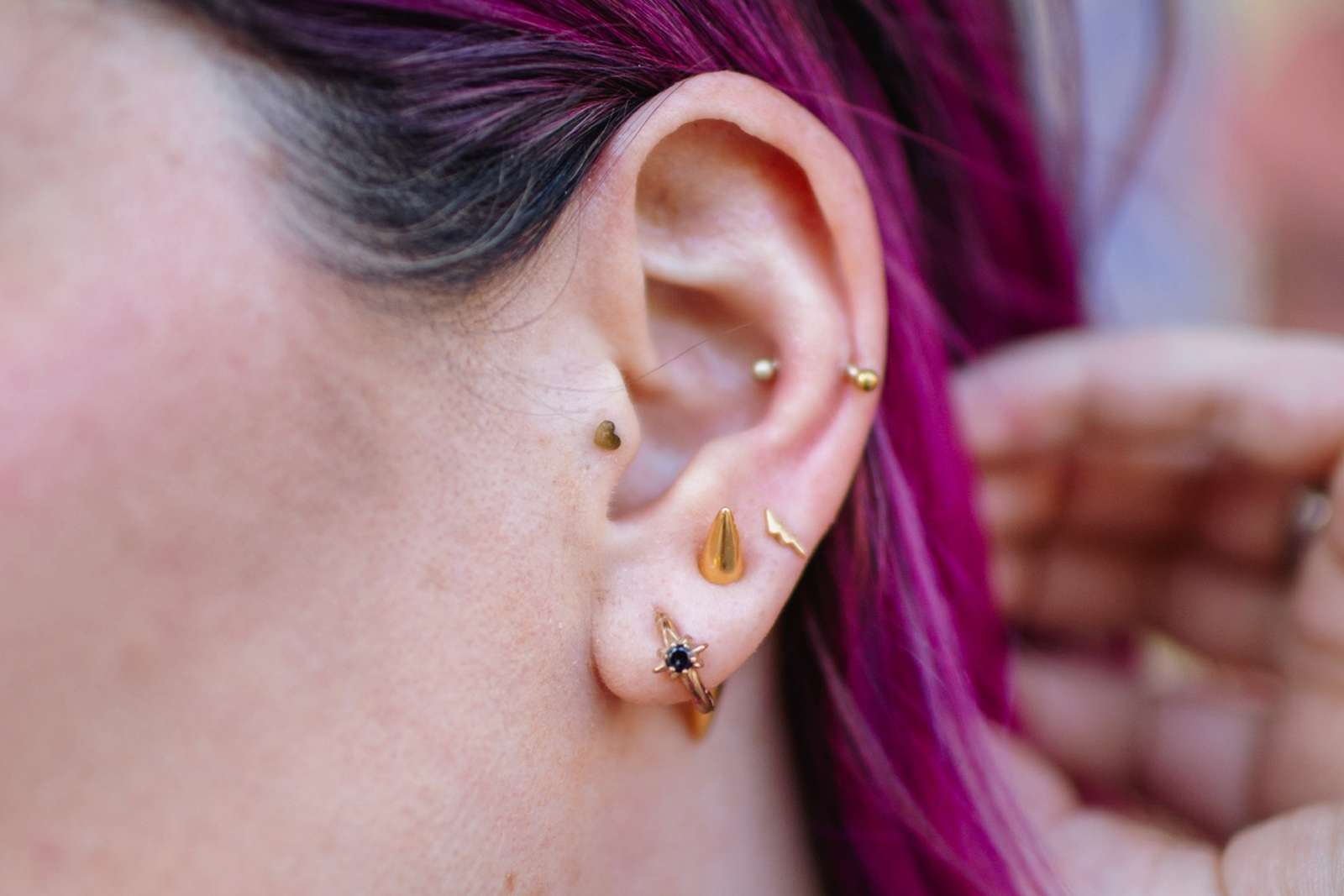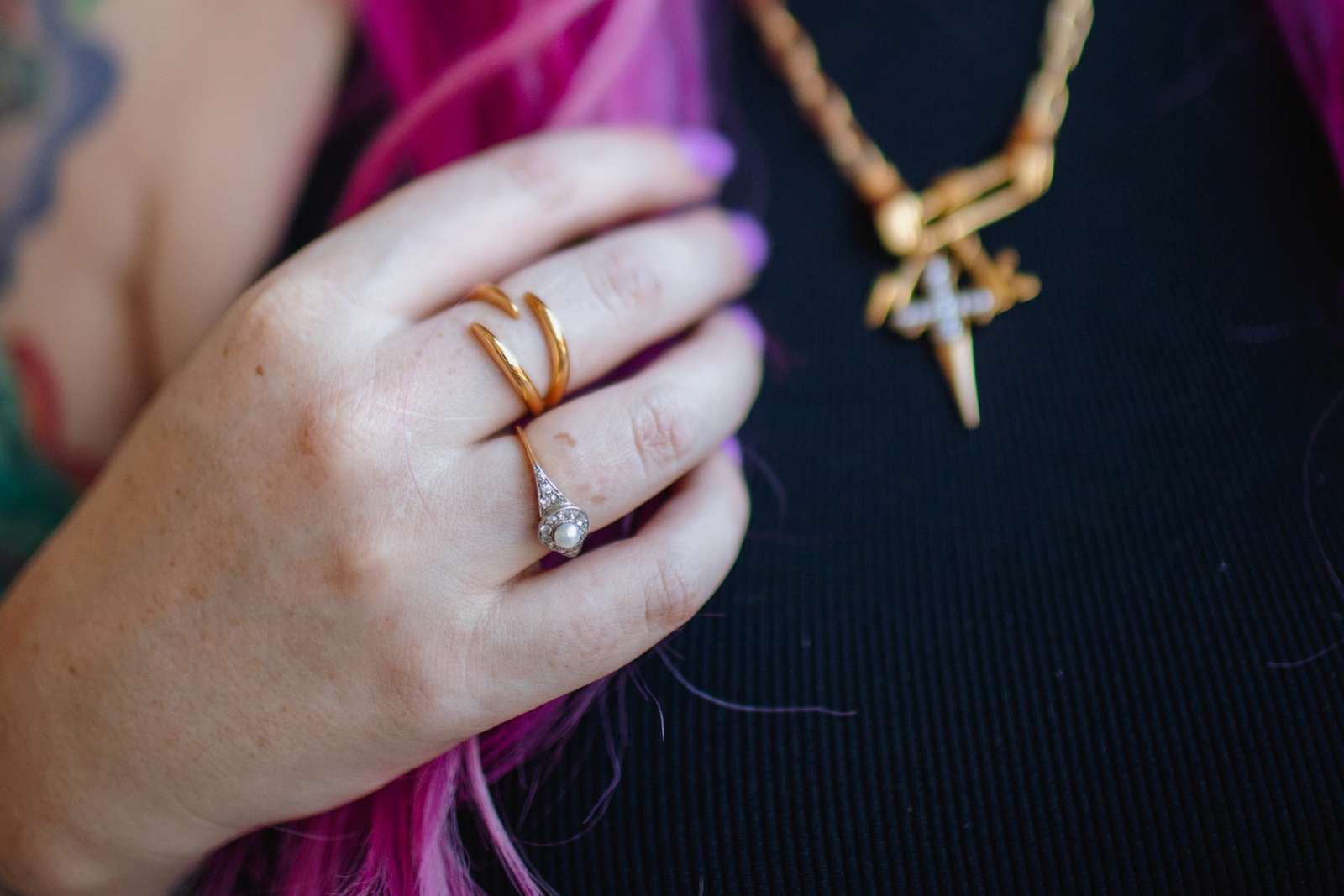 However, my absolute highlight of the collection has got to be this standalone Carabiner necklace. It can be infinitely customised with different charms to make something totally unique to you. Mine features a K, a lightning bolt and a pearl covered cross and I love it so much! Why not put your own Carabiner together? The little hands at the end of the chain are so cute too!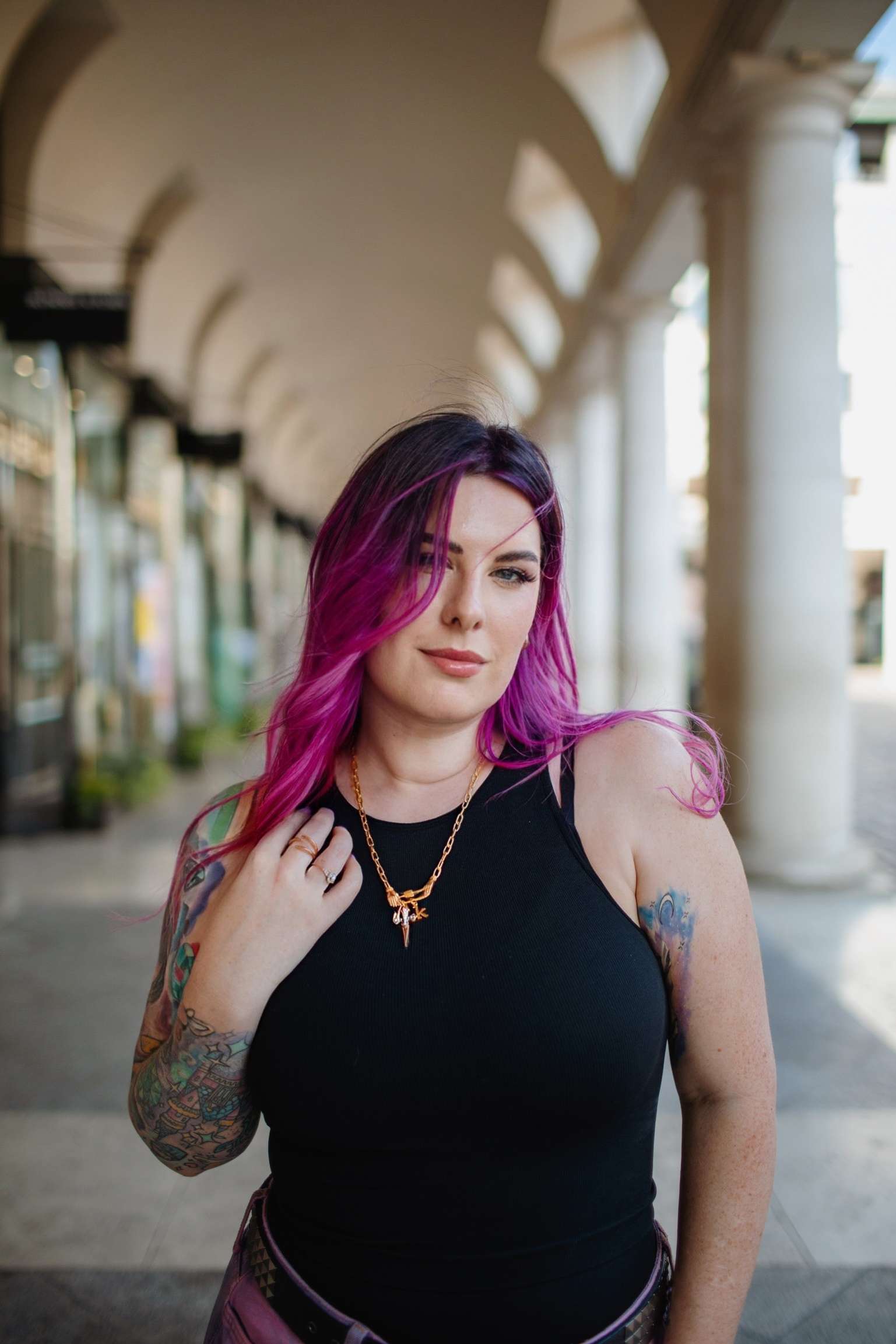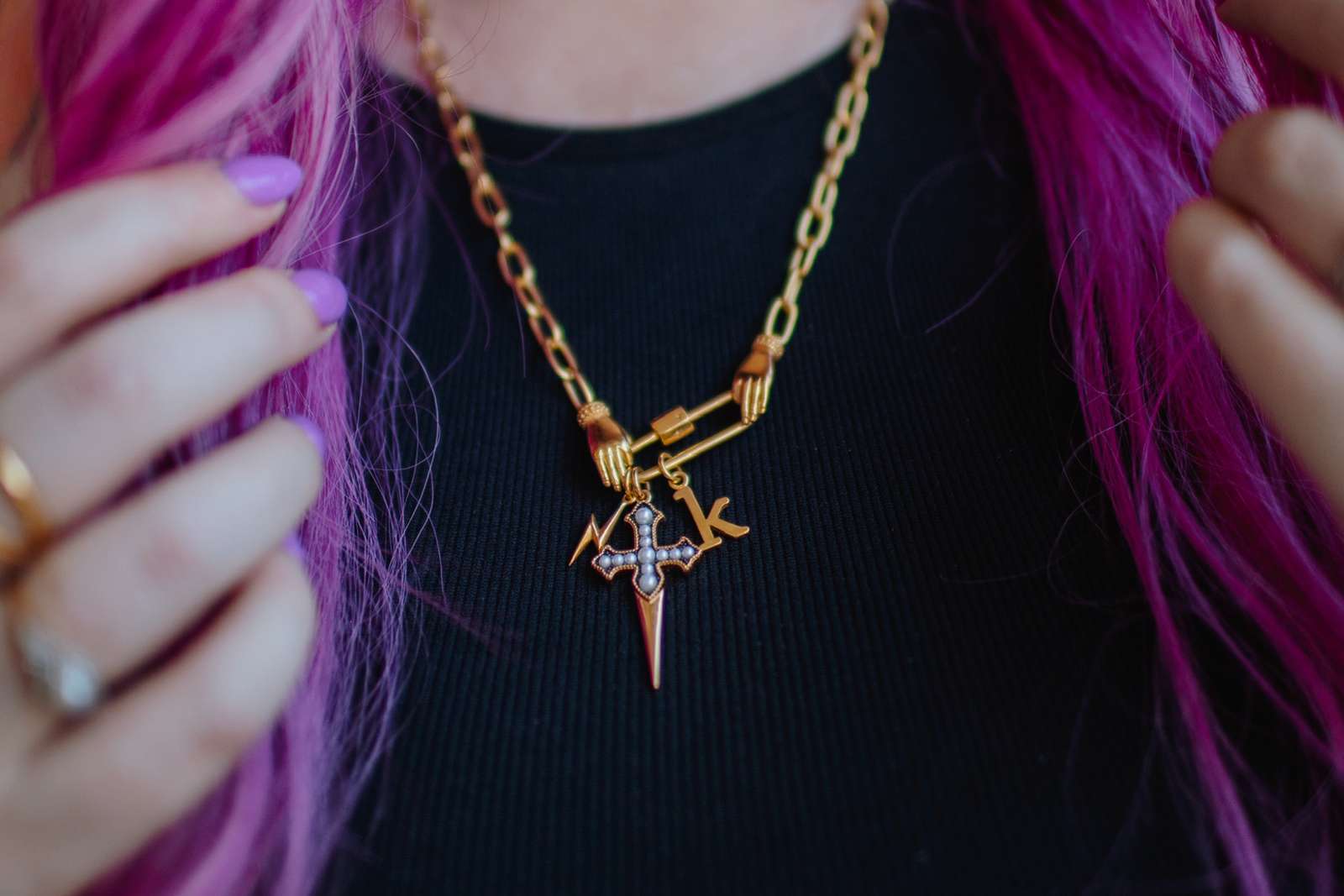 The thing I love most about this collection is that while you can, of course, wear these pieces on your wedding day, they are totally wearable post-event too. if you're going to invest in something, you want to get your money's worth and cost per wear these babies is going to be excellent. I have the various studs and huggies on constant rotation in my ears and I've been wearing my favourite pieces 24/7 since I received my samples. Lucky me!
I hope you love this collection just as much as I do and don't forget to use the code RNRB15 for 15% off across the entire Scream Pretty website. If you are in the US, the code also works on their US site – order there for faster and cheaper shipping.
I can't wait to see which pieces you choose!