If you've been following the blog for a while you'll know that for the last couple of years we've done a LOT of wedding fairs. They're super fun (I will ALWAYS love meeting you guys!) but also super exhausting. So this year we've decided to just do ONE and that one is, in my humble opinion, the best one out there – the Eclectic Wedding Extravaganza in Birmingham!
So why is it so great? We'll I'm glad you asked…
All the exhibitors are genuinely alternative
Organised by Jo of The Couture Company, Sassy of Assassynation Photography and Yasmin of Curious Coco Designs. this is Eclectic Wedding Extravaganza's 5th year. They they are returning with an impeccable array of everything that is different, creative and unique in the world of weddings. For half a decade the show has brought together unique exhibitors and couples alike, showcasing the most diverse wedding talent in the country.
This season they'll be welcoming 70 incredible suppliers including Crown and Glory, Working Clasp, Jamball, Black Cherry Cake Company, Conjurer's Kitchen, Alternative Ceremonies UK, DiscoWed, The Couture Company, Wish Upon a Sparkle, Gaming4Weddings, Doris Loves, Hardfelt and MANY, MANY MORE!
You can see the full list of confirmed exhibitors on their website.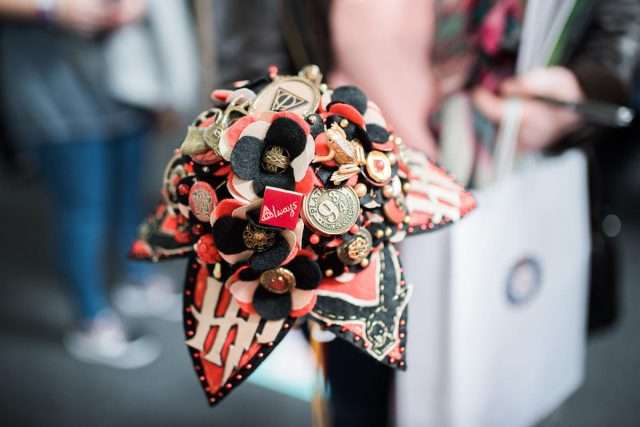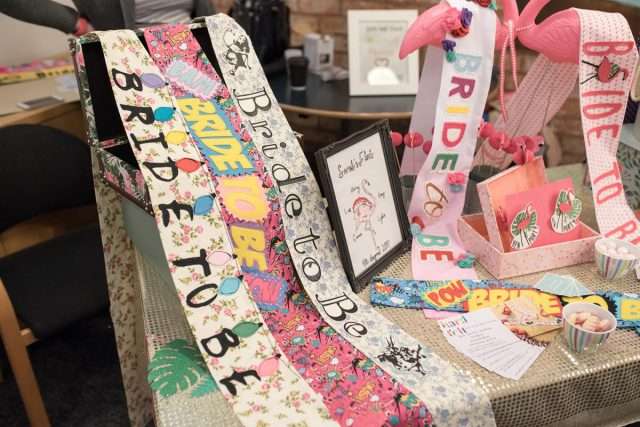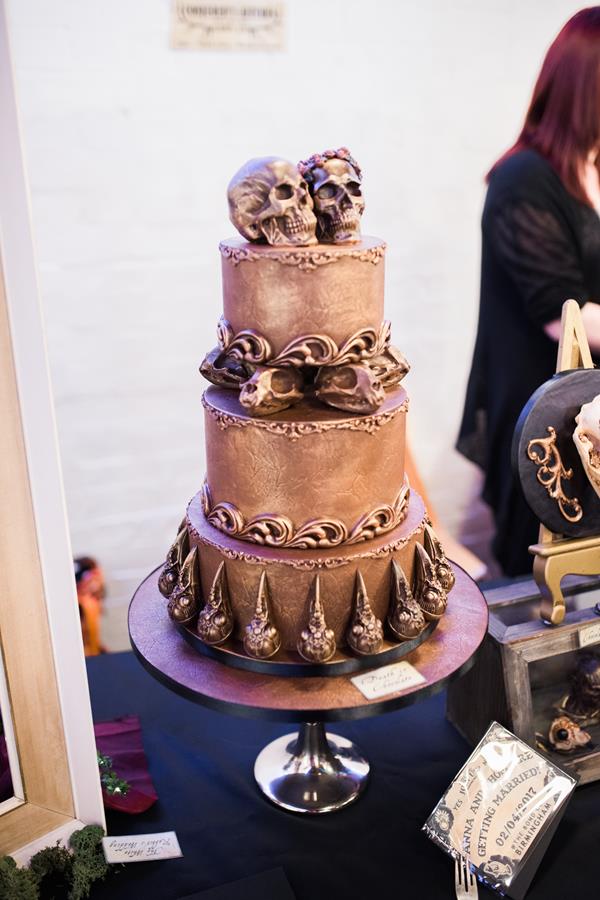 No teeth whitening/ weight loss/ plastic surgery companies
I'm not gonna lie, I've always been intensely unconformable with the presence of companies peddling ways to permanently alter your body in the run up to your wedding at some of the larger shows. Luckily there is NOTHING LIKE THAT at the Eclectic Wedding Extravaganza. Praise the lord!
No pushy sales people
Similarly, the show has a no pushiness policy meaning the exhibitors are encouraged to be chatty, helpful and charming, but not to push offers on you, thrust leaflets in your hand or generally be obnoxious arseholes. I know a lot of you can feel quite anxious about going to wedding fairs, but everyone at this one is lovely, warm, friendly and genuinely interested in hearing what YOU have to say (and not the other way around!) Eclectic Wedding Extravaganza is like a weird little family and I love that about it so much!