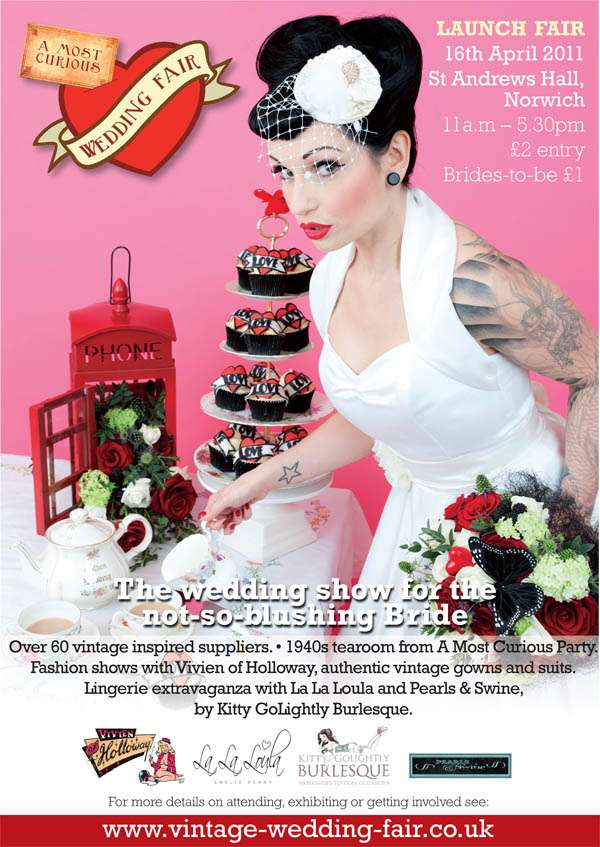 Rebecca started her business, A Most Curious Party, whilst she planned her 2008 wedding (It was a beauty! I blogged it here.) Her vintage styling company has gone from strength to strength in the last couple of years, however now she's going one step further and planning a bridal show with a difference!
She explains, "I was totally disheartened by the barren landscape of boring wedding suppliers on offer to do my husband-to-be and I justice on our big day. Since then things have utterly changed for the better and there are so many great designer, makers, florists, vintage dress companies, photographers, stationers, you name it, on the scene who have changed the face of the wedding industry, not to mention the bloggers like the one only Kat from the one and only Rock n Roll Bride whose influence is immeasurable. Similarly, now, there are vintage wedding fairs popping up around the country and this can also, only be a good thing. But I still feel we can go one further people! The experts putting together vintage wedding fairs are doing a grand job and full respect to them, but maybe, just maybe vintage isn't enough."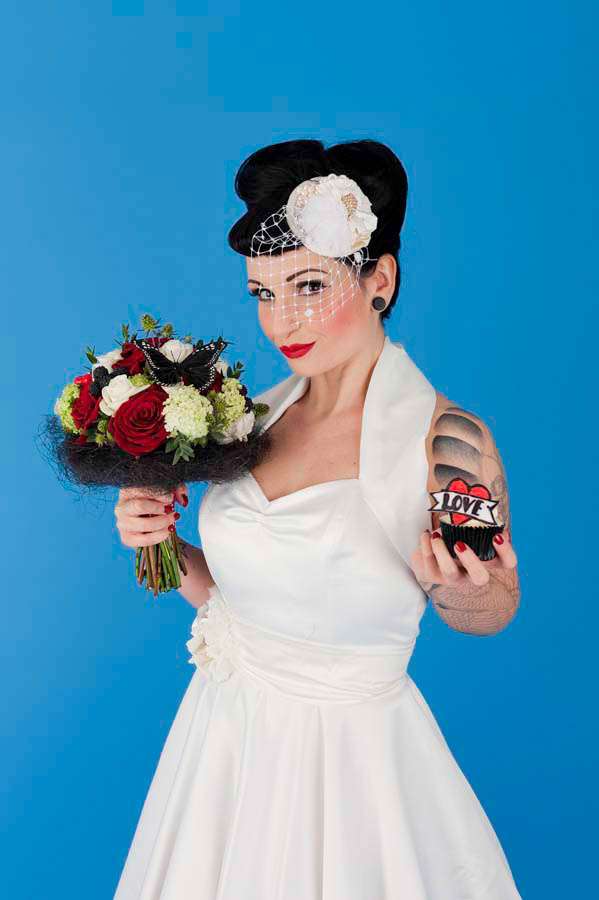 "Vintage is now part of mainstream culture and certainly mainstream wedding culture as its whimsical, aged beauty is so well matched to the fairytale day brides and grooms wants. I knew I absolutely wanted this as part of my wedding day, but only part of it. The other parts I wanted to be an all singing, all dancing carnival of delights, an aesthetic shot of love to the heart, colourful explosions that had the attitude and the punch that could express the 'us against the world forever' feeling that our wedding day signified to us."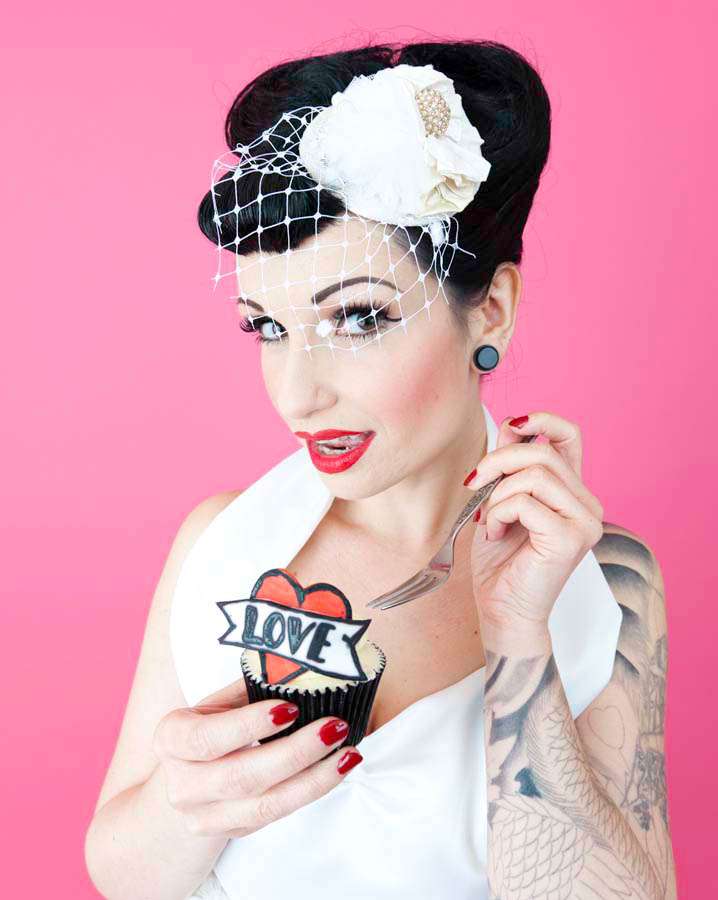 "So, after the two year hunt for fun inspiring creatives that can cater for weddings as well as two years of running a vintage (yes – vintage!) hire and styling company for brides A Most Curious Party, I have set up a wedding fair that hopefully incorporates all these things, uniting expressive brides with expressive suppliers – The Most Curious Wedding Fair!"
She is a girl after my own heart and in order to kick start the promo of this fabulous event, Rebecca organised a vintage inspired photo shoot to show off all the amazing people who will be exhibiting at her show (be sure to check out the full list after the 'jump')
The first "Most Curious Wedding Fair" will be taking place on 16th April 2011, 11am-5.30pm at St Andrews & Blackfriars Hall, Norwich, Norfolk NR3 1AU. Tickets cost just £2 (!) and only £1 for brides-to-be and are available to buy on the door. That's a total bargain I say!!
Big love and thanks to Rebecca for sharing all this with us today
Photography Credit: Andi Sapey Photography
Dresses: Vivien of Holloway
Model: Solene Percher
Hair: Flamingo Amy
Sash & Fascinator: Gabrielle Louise
Cakes: Victoria's Kitchen
Crockery & Linen: A Most Curious Party
Flowers: Nicola at Flowers by Mooi
Flyer Design: Cyan3 – dangardiner@live.com