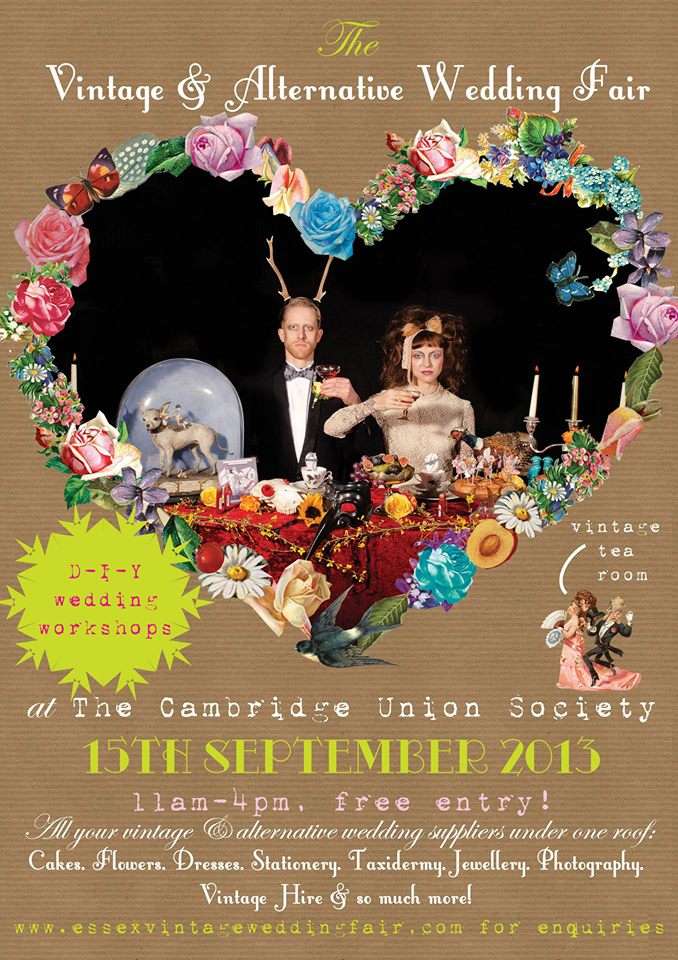 Vintage has become a bit of a dirty word in the wedding world. It's been overdone more than any wedding trend I've ever known… and in many cases pretty badly. But vintage weddings as a concept are beautiful, and some of the most creative and beautiful weddings that I've featured have fallen under that 'vintage' banner. In fact vintage weddings are not limited to pearls, lace and mismatched crockery – they can be so much more than that, the only limit is your imagination.
If you have a love of things from the past, The Vintage and Alternative Wedding Fair is for you. Taking place in Cambridge on Sunday September 15th, this is a show that boasts a plethora of weird and wonderful wedding suppliers just aching to help you with your vintage or alternative wedding. The show takes place at Cambridge Union Society from 11am-4pm, is completely free to attend and entry even includes a complimentary goodie bag!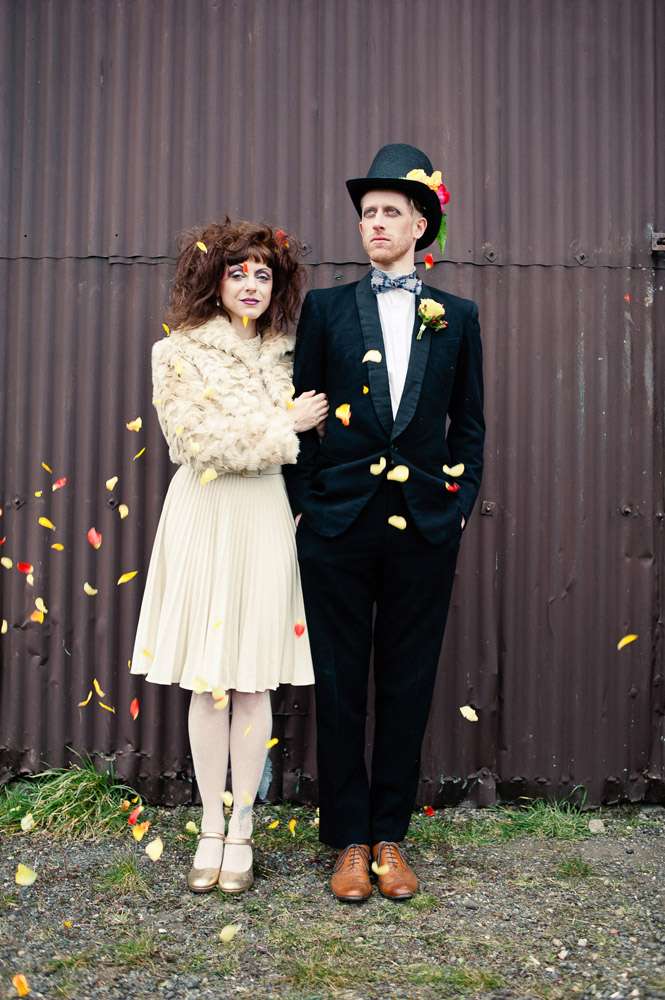 "Just another wedding fair?, they ask. A bland sports hall packed full of the same old suppliers? No thanks! At The Vintage & Alternative Wedding Fair, we're bored of organza chair bows and mirror centre-pieces. We yawn in the face of tradition and yearn for something more exciting, more unique, more YOU! Our fairs offer an alternative to the products you've seen at every other wedding you've been to and showcases the finest vintage and alternative wedding suppliers from Cambridge & beyond! From fun photography to quirky stationery; taxidermy hairpieces to alternative hen parties, we have it all covered."
"And as if that's not enough, we're also running DIY wedding workshops for those who like to get their craft on and a fantastic fashion show of bespoke dresses and accessories! The wonderful Miss Sue Flay will also be hosting a talk on how to style your afternoon tea wedding, as well as those all important etiquette tips and a wonderful array of vintage performers will keep you entertained all day. You can also enjoy a tour of the amazing venue and see everything they have to offer as a beautiful wedding venue."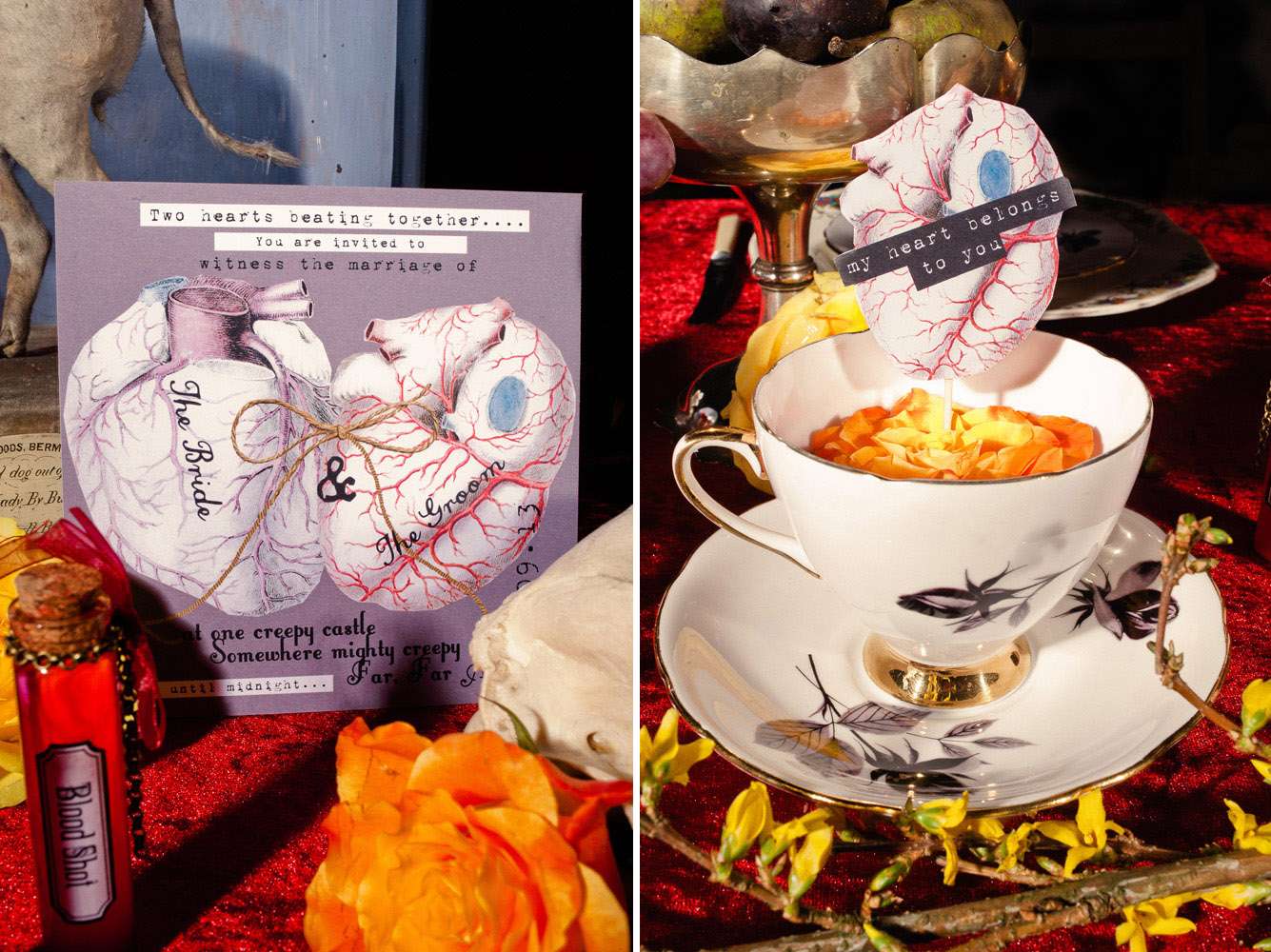 Their carefully curated list of exhibitors includes Miss Sue Flay, The Traditional Vintage Flower Company, Love, Little Cakes, Rebecca Prigmore Photography, Claire Spake Design, Kerrie Mitchell Photography, Death & Glory Taxidermy, Disco Wed, By Elinor Rose, Tea Time Treatery… and many more! For the full list of suppliers be sure to check out their website!