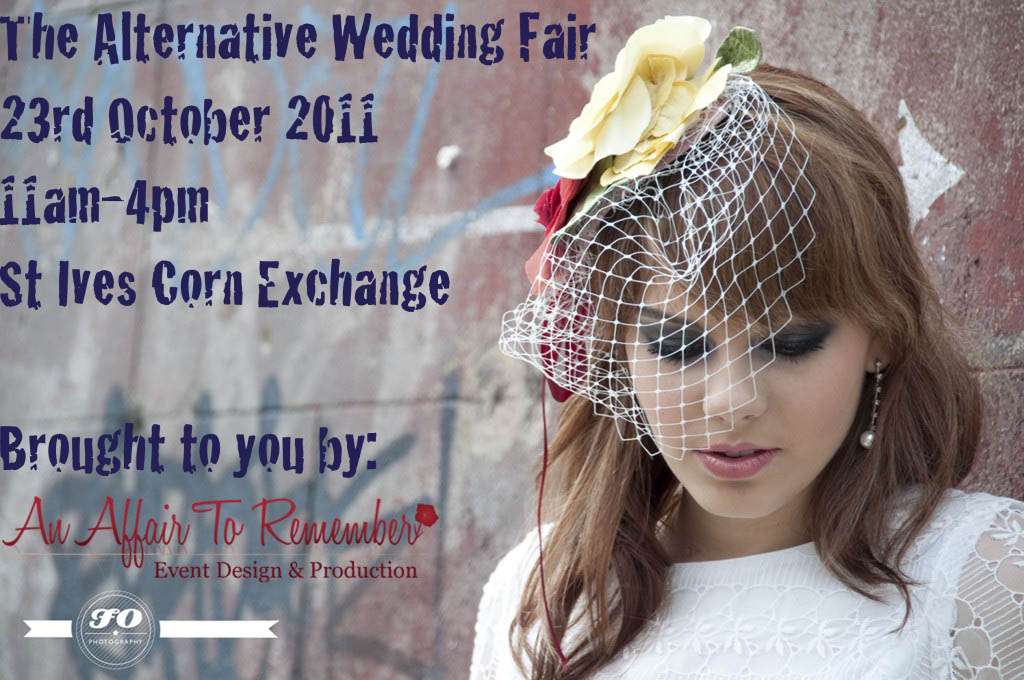 If you're anything like me you'll be a little bit bored of the usual crop of wedding fairs. I'll be honest, I do go to a lot of them as part of my job but it is very rare that I really love love love what I see. It takes a lot to impress me I tells you. I am a self-confessed wedding snob I'm afraid! However because of this, I am genuinely really really excited to be backing a small number of wedding fairs that I do believe offer you something different.
Due to be held in St. Ives, Cambridgeshire on October 23rd, the first Alternative Wedding Fair promises to showcase some of the very best alternative wedding suppliers (many of whom I've featured on Rock n Roll Bride in the past) including Andrew JR Squires Photography, Assassynation Photography, Elbie Van Eeden, Sassy n Frank, Tux & tales Photography, Anissa Lee,  Vann-Thomas Design, Liliia & Lizzie Jayne. Phew!
The organisers are also planning to run a number of other fairs at locations around the country throughout 2012 including London, Manchester, Bristol and East Anglia (with more to be announced) so be sure to keep your eyes peeled for when these dates and locations are released.
The best bit? Tickets are FREE if you pre-register! To do so simply visit their dedicated facebook page. Alternatively you can purchase tickets on the door for just £3!
I'm going to try my hardest to pop down too so if you see my pink head about be sure to come say hi!
For further information on tickets, exhibitors or anything to do with the shows (including if you're an alternative supplier and you'd be interested in exhibiting), feel free to drop Heidi an email to heidi@anaffairtorememberevents.co.uk. You can also read more about the show on their website.