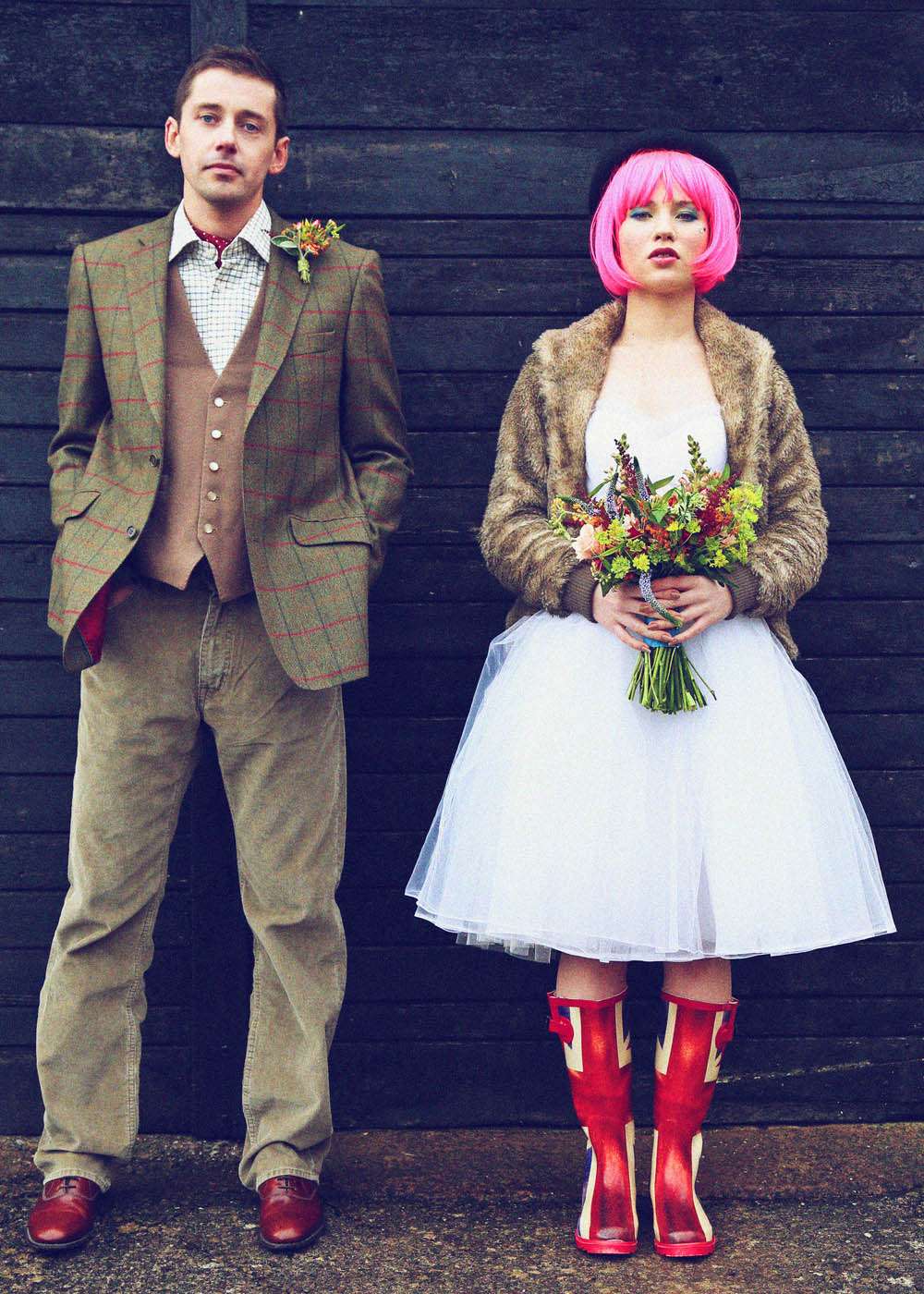 Are you having a festival themed wedding? 2012 was certainly the year that this idea exploded into weddings, but it would appear it isn't going anywhere during 2013 either!
This festival-inspired wedding shoot was pulled together by wedding photographer Becky Joiner and  Muddifords Court in order to promote their latest venture, the FabulousWedFest wedding show which is taking place on 16th March. Shot in and around the venue itself, and using suppliers that will actually be exhibiting at the fair, this shoot shows that festival weddings are far from over. It's clearly a theme that we're going to see gaining popularity in 2013 and beyond. Wellies at the ready guys!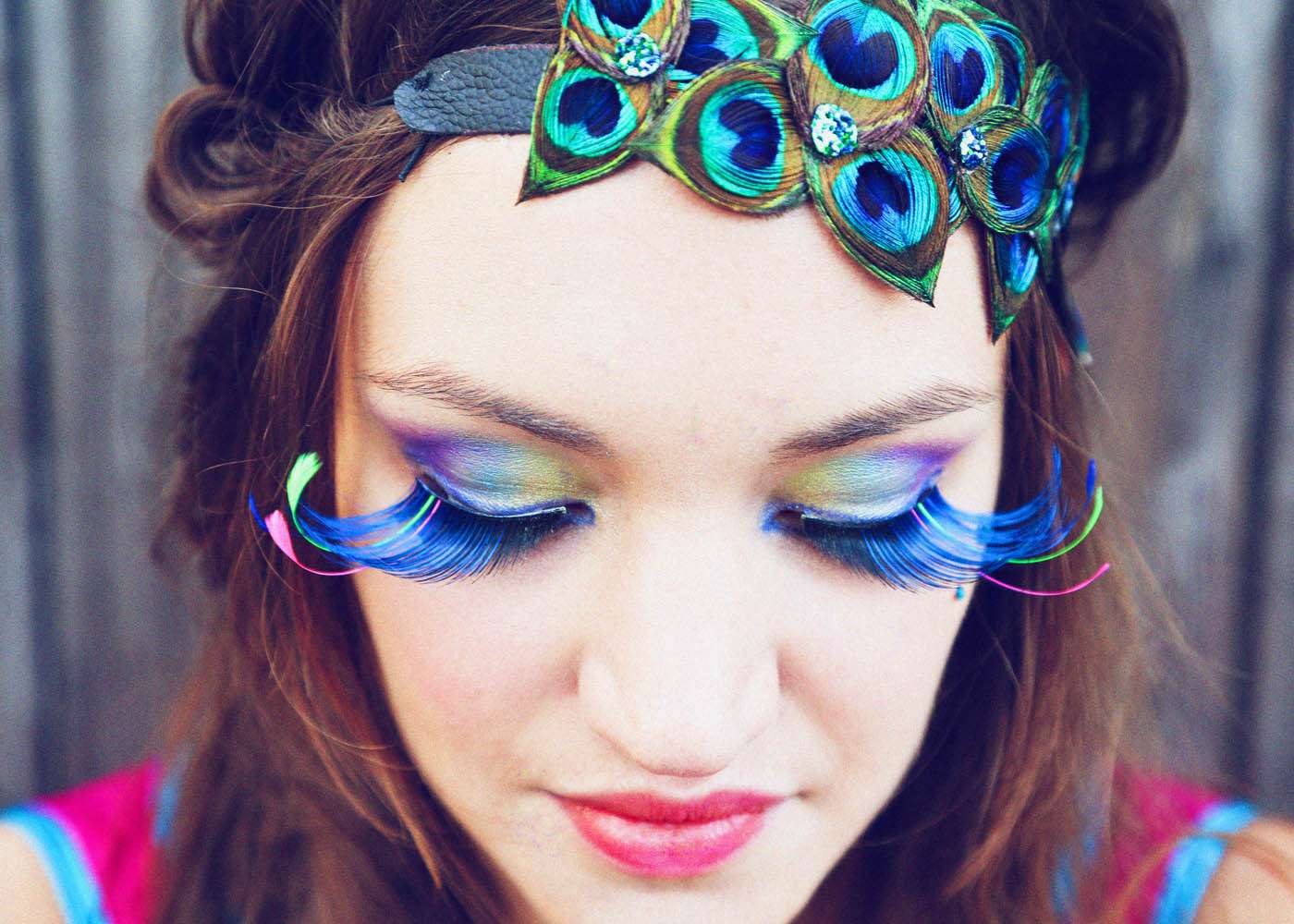 "The inspiration behind this photo shoot was to create festival inspired event in a day". wrote Becky. "I aimed to conjure up the feeling of wilderness, fun, freedom, love, glamour, magical, party, music, creativeness as an eclectic mix and represent it in the photographs."
"I totally loved creating this shoot as I had the freedom to create the whole look. The dresses from Alexandra King were particularly great as they helped to showcase the idea that wedding can be whatever you want it to be. I also took some of the shots on an old 35 mm film camera as I wanted the pictures to look a bit dirty, grungy and most of all festivally!"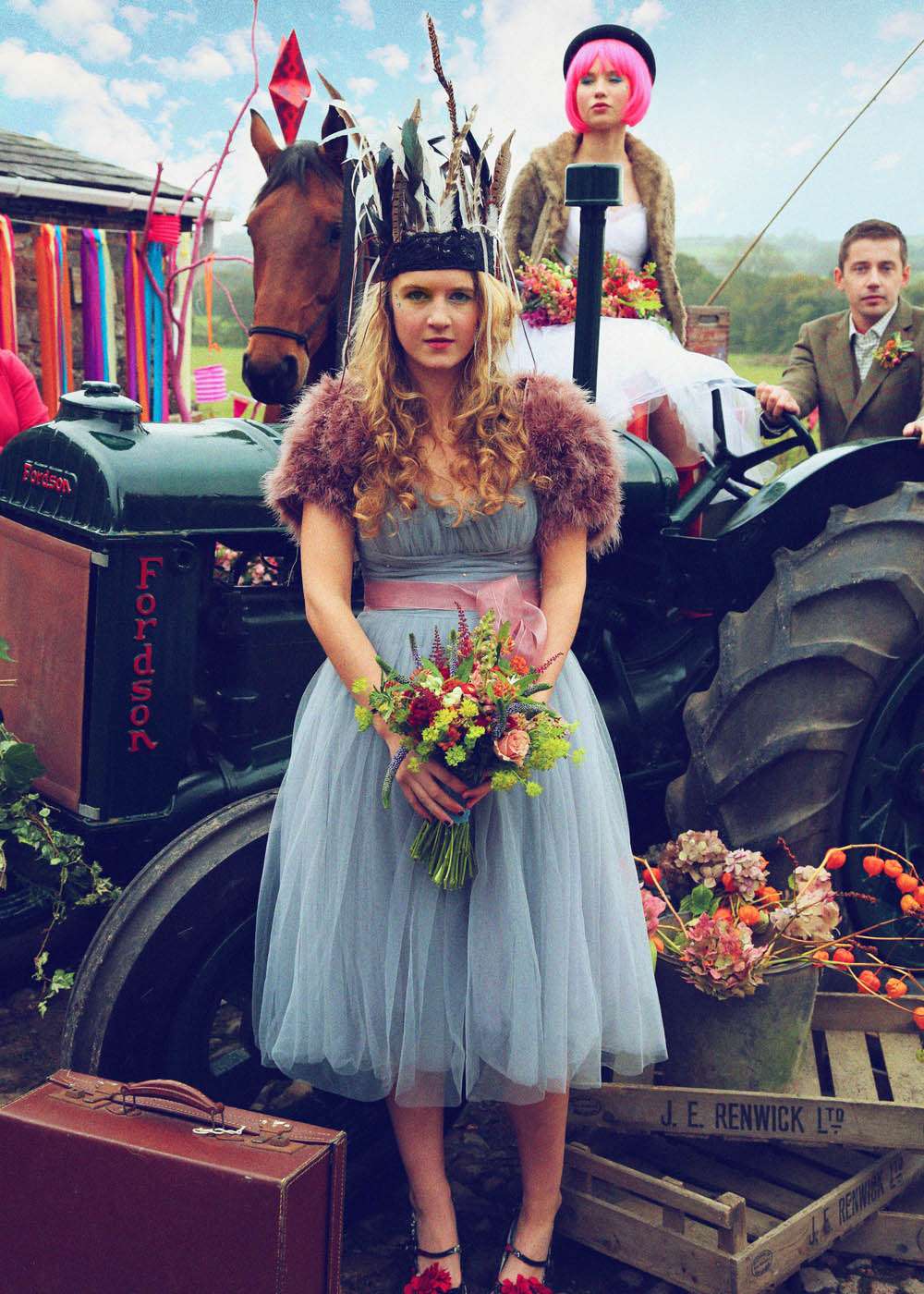 Fabulous! Thank you to Becky and all at FabulousWedFest for sharing this shoot with us today.