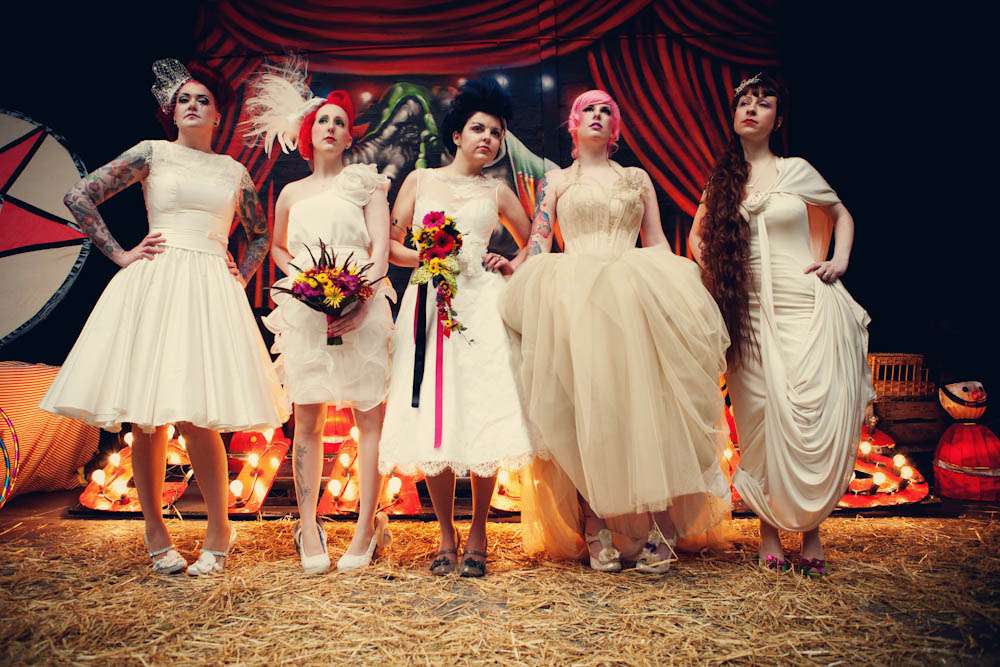 Photography: Assassynation, Dresses: The Couture Company & Rawhide Corsets
Dear internet, there are a lot of wedding fairs in 2013. A LOT. There's also a rather disproportionate amount of them claiming to be of the 'alternative' persuasion. In fact I don't think I've ever heard a word over-used so much to describe something wedding-related since the dreaded 'vintage' invasion of 2011. Whether this is a good or bad thing is still very much up for debate, but here on this little alternative wedding blog (ahem) I pride myself in only showcasing the very best and most exciting wedding fairs in all the land.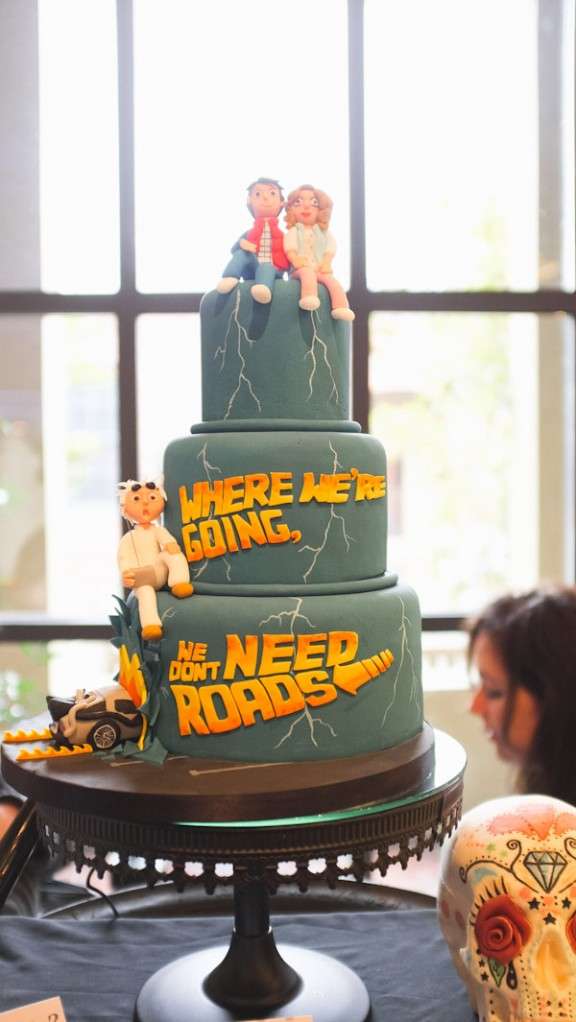 Photography: Toast of Leeds, Cake: Black Cherry Cake Company
Alternative, vintage, festival, quirky, eclectic… quite frankly all these buzz words can make your head spin, but rest assured dear reader, the Eclectic Wedding Extravaganza is going to be one of the few wedding fairs not to miss. I promise. In fact I am so certain of this that I'm making the trip up to Birmingham on 24th March myself despite the fact that I'm due to fly to The States two days after. Living on the edge people, living on the edge…
I mean any wedding fair that showcases a Back to the Future cake, Batman shoes and a variety of corseted, tattoo motif embellished, coloured and gothic wedding dresses in the same room is surely got to be worth a visit right?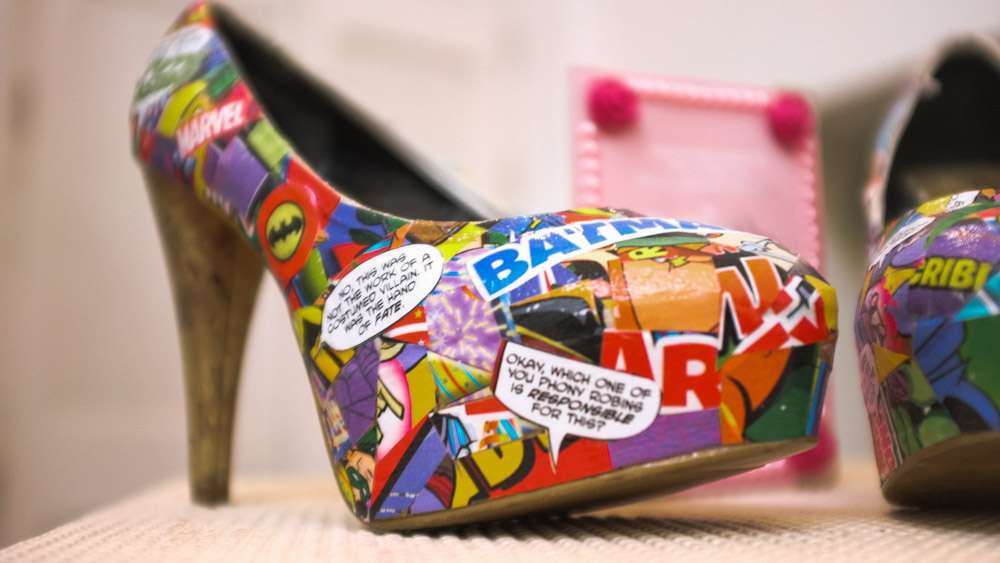 Photography: Toast of Leeds, Shoes: Revive Me Boutique
These photos were taken at the last event in November, which I also made the trip for, and if this second instalment is even half as good as the first it'll be a dream come true for brides like you.
The brainchild Jo of The Couture Company (dress designer supremo) Sassy of Assassynation (wedding photographer of Rock n Roll brides and grooms all over the world) and Vikki of Liliia (designer of gowns that make boho brides go weak at the knees), the Eclectic Wedding Extravaganza promises to be a wedding show like no other. Bringing together wedding suppliers that cater for everyone from punks to rockabilly kings, from vintage babes to steampunks, and from mods to psychobillies, goths, geeks and gamers, this show prides itself on it's eclectic and varied mix of suppliers.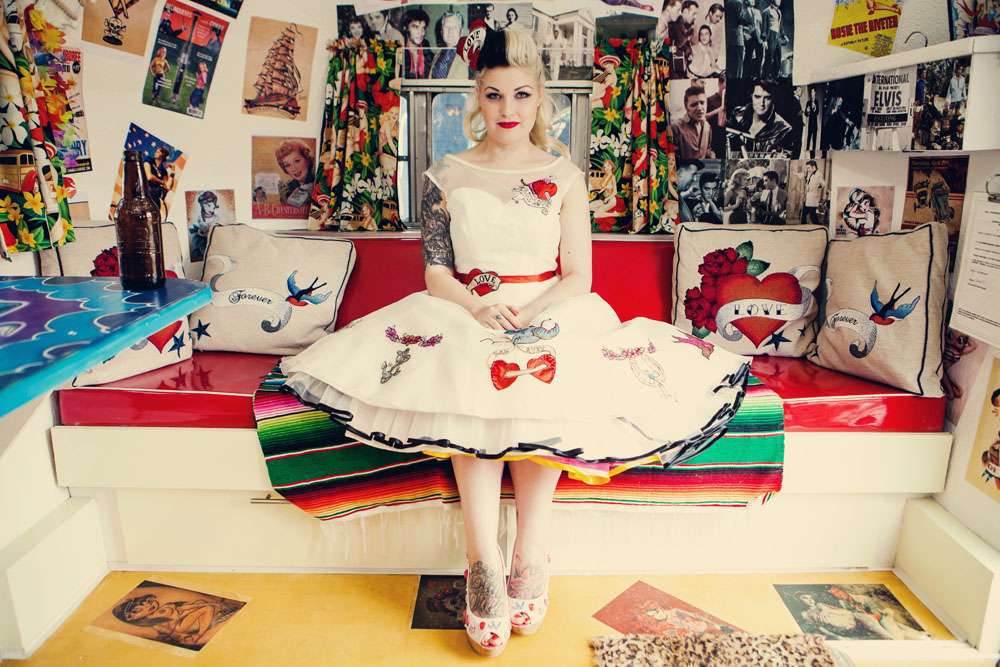 Photography: Assassynation, Dress: The Couture Company
Exhibitors already confirmed include Emma Case Photography, Shutterbox Films, Rawhide Corsets, Revive Me Boutique, Ava Event Styling, Chris Barber Photography, Little Ruby Red Cake Toppers, The Rebel Party Band, Crown and Glory, Elbie Van Eeden and Veronica Dearly. For a full list of exhibitors check out their website.
The Eclectic Wedding Extravaganza is taking place on March 24th from 11.30am – 4pm at Fazeley Studios in Birmingham. Tickets cost just £3 when bought in advance via their website or £6 on the door.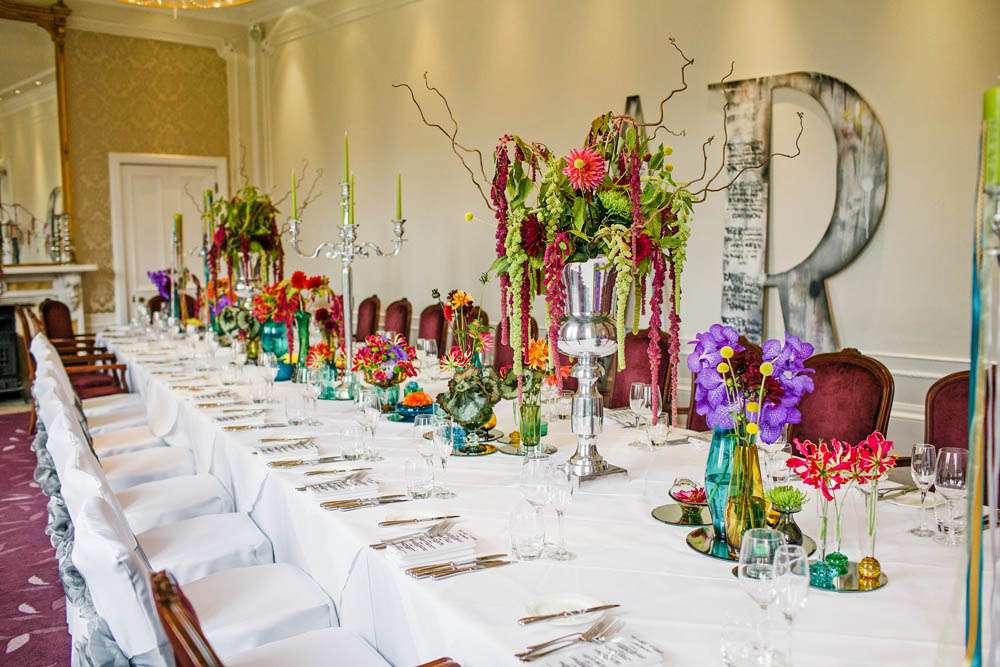 Photography: Emma Case Photography, Styling:  Ava Event Styling
Contests & ticket giveaway!
Throughout the show there will be an abundance of competitions for you to take part in to win some truly brilliant prizes. The jewel in the crown of these being from organisers Jo from The Couture Company and Sassy from Assassynation Photography. Both of these super cool ladies will be giving away a whopping £500 of each of their services to one lucky winner. All you have to do is head to the show, find their stands and fill in their competition form! The winner will be chosen after the show and the will be notified by email.
To help as many of you as possible to get there, the Eclectic Wedding Extravaganza are giving away six pairs of tickets to the show to Rock n Roll Bride readers. To be in with a chance of winning a set, simply comment below saying what you're most looking forward to seeing at the show by Monday 11th March. Six winners will be picked at random and emailed a special promo code to quote at the door to get into the show for absolutely nadda!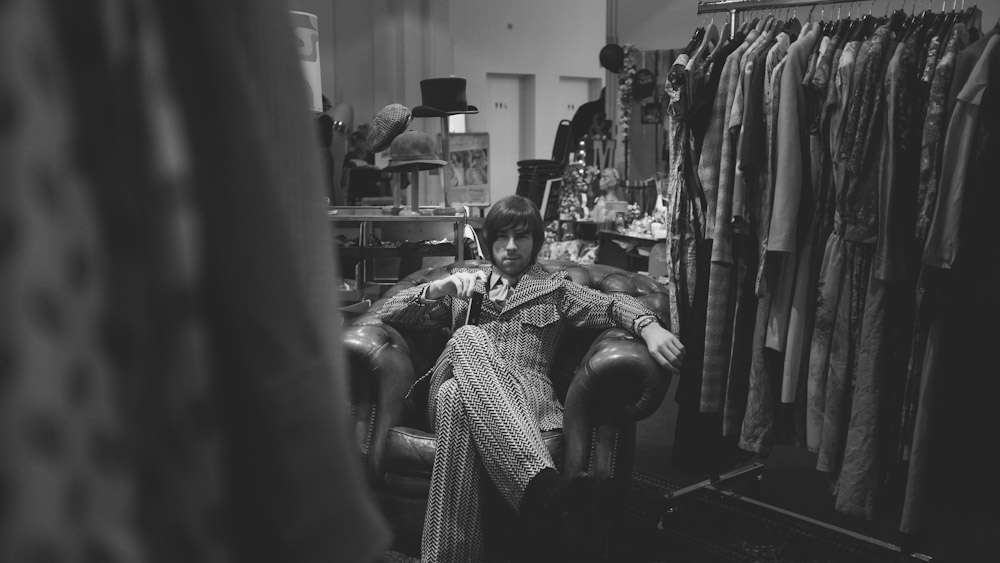 I'll see you crazy cats there!