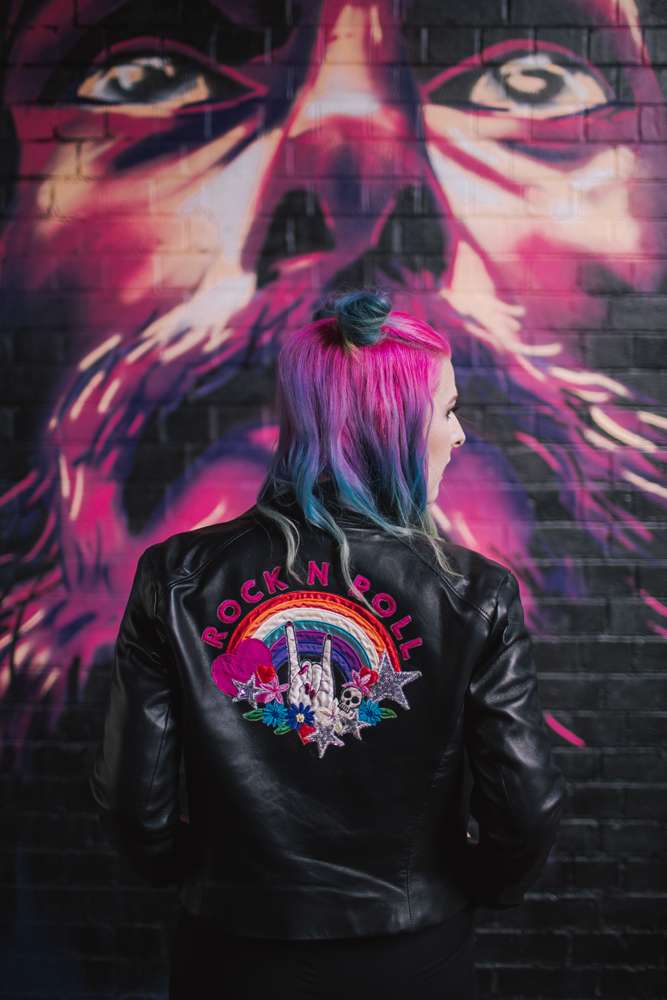 Pictured: Black jacket in leather
Yes yes yessss you read that right. I am SO FREAKIN' EXCITED to finally tell you about this collaboration! I have been wanting to work with someone on a Rock n Roll Bride clothing range for a while (in fact, when I was doing my pre-book launch tease on Instagram so many of you guessed/hoped we were doing clothing!) So when I started chatting to my friend Jo of The Couture Company about some really beautiful jackets she was working on… well, I knew it was the perfect fit. We are launching this collection with one design, available in a few different ways.
The centrepiece of the range is the biker jacket, which is available in two colour and fabric options – a stunning rose gold or a classic black. You can order it in the most buttery soft genuine leather or high quality faux leather (full disclosure: the faux leather is completely vegan but the embroidery on the back does have a small amount of silk in it. Also, the faux leather is a bit more pure gold than rose gold, but it's the closest colour match we could find in such a good quality faux). The lining is made from a shimmer soft satin in my signature shocking cerise pink and even the zippers and fastenings are beautiful, made in a rose gold finish. In short, this is my DREAM JACKET.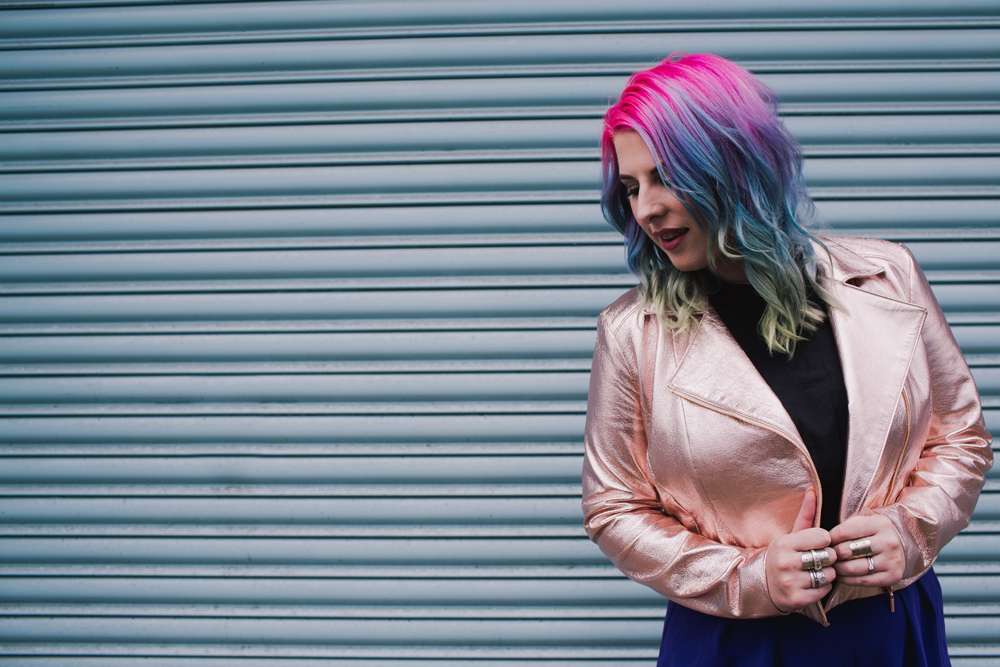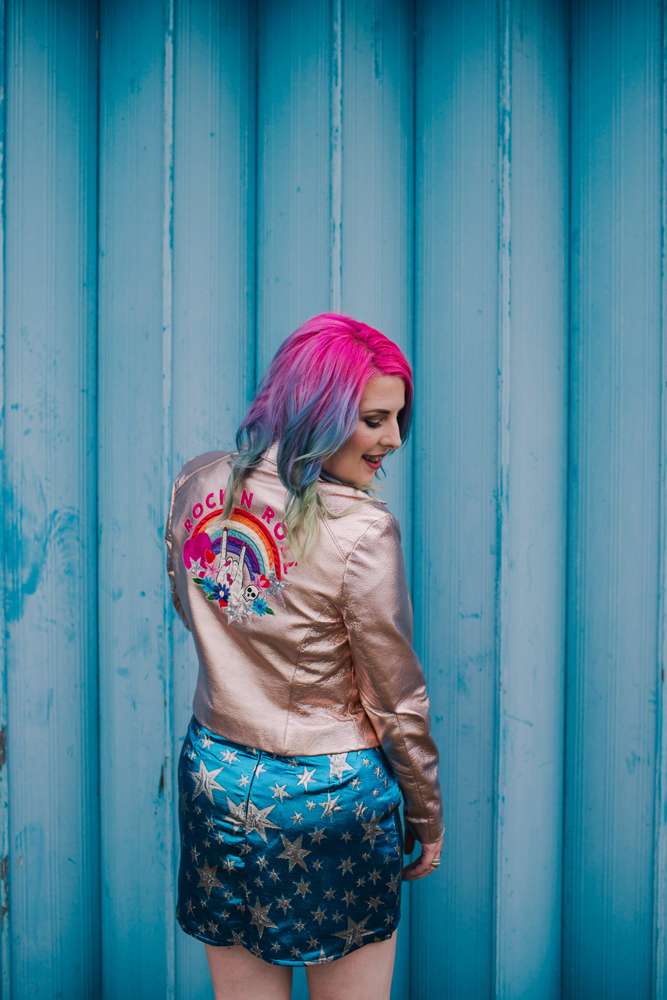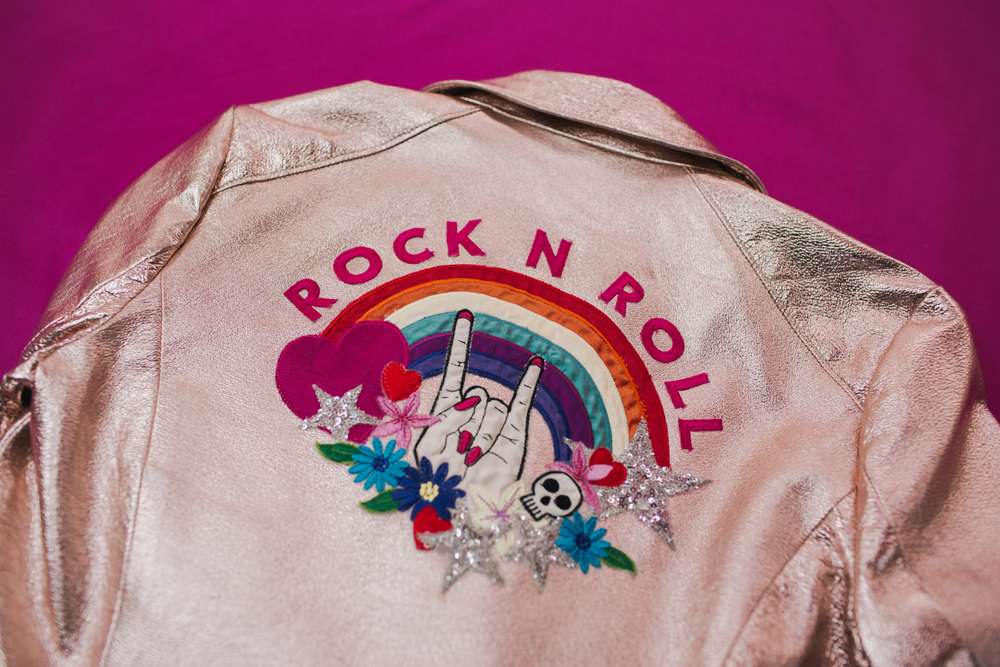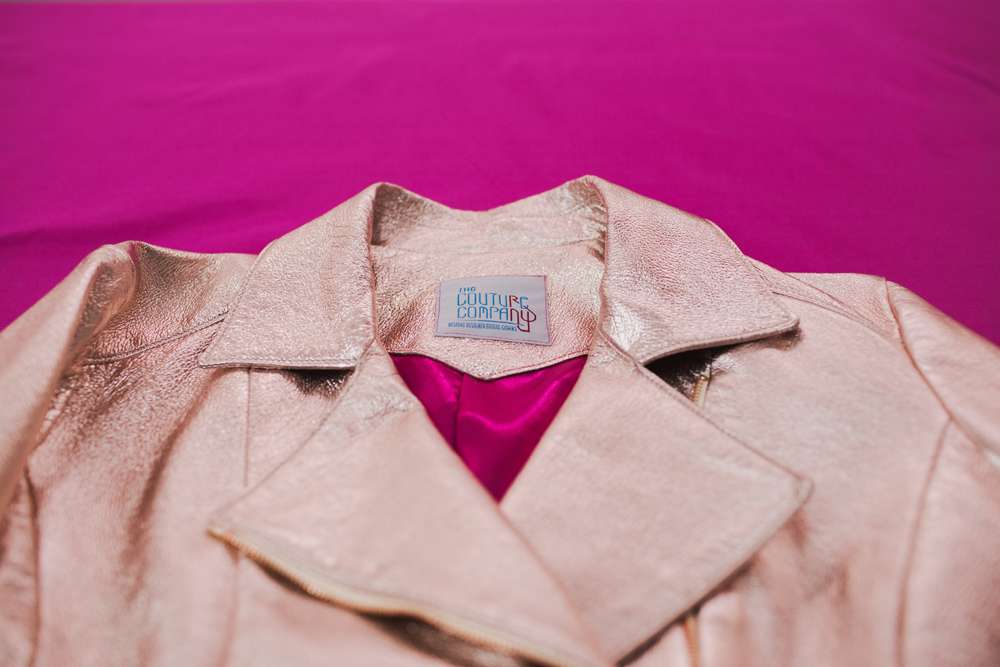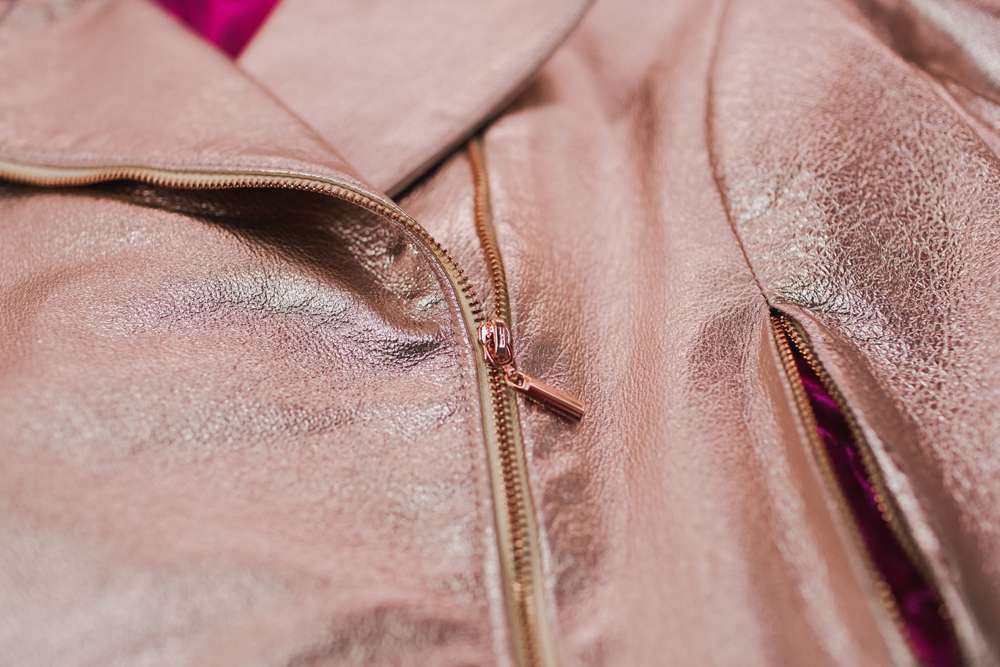 Pictured: Rose gold jacket in leather
But the back is where the party really happens! Jo and I worked together to come up with this exclusive 'Rock n Roll' embroidery design. The thing I love about it the most is that it's not actually really that weddingy at all. You can keep wearing it after the wedding is over too meaning it's going to be a great investment piece.
I am a strong believer in the outfit-transforming power of high quality accessories. The cheapest high street outfit will look a million bucks when paired with a well fitting jacket, a ridiculously awesome pair of shoes, or a statement handbag. In fact one of the only other pieces of a similar quality that I own is a designer leather jacket that Gareth got me as a Christmas gift a few years ago. It was an investment for sure, but I pull it out of my wardrobe every autumn and wear it religiously until it starts to get warm again in the spring. It also gets better with age as it moulds and relaxes to my shape each time I wear it. I know I'm going to own it until I'm old and (well probably not grey but ya know..!)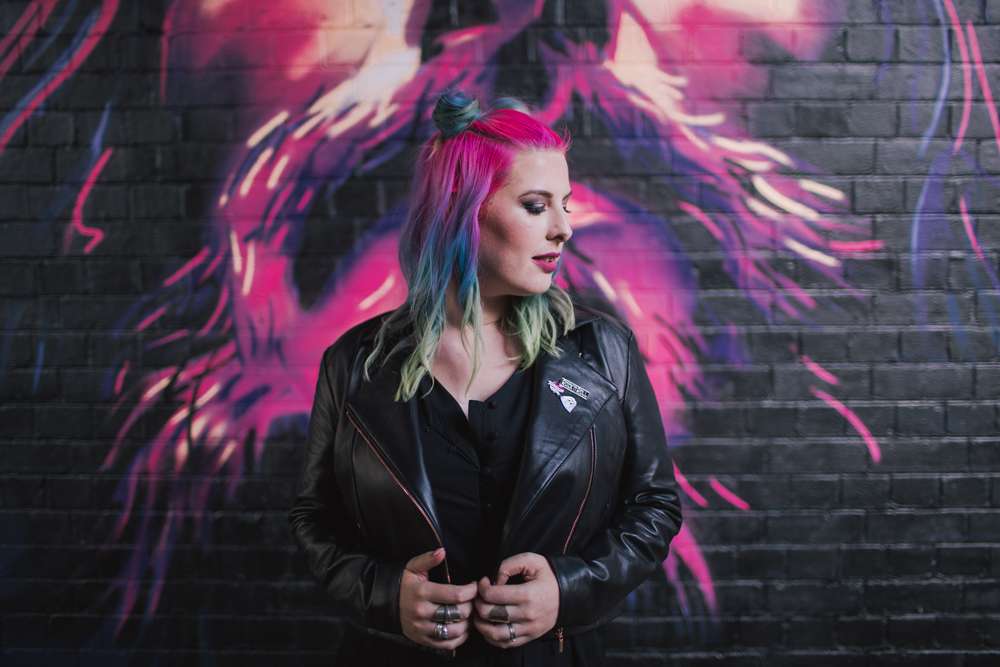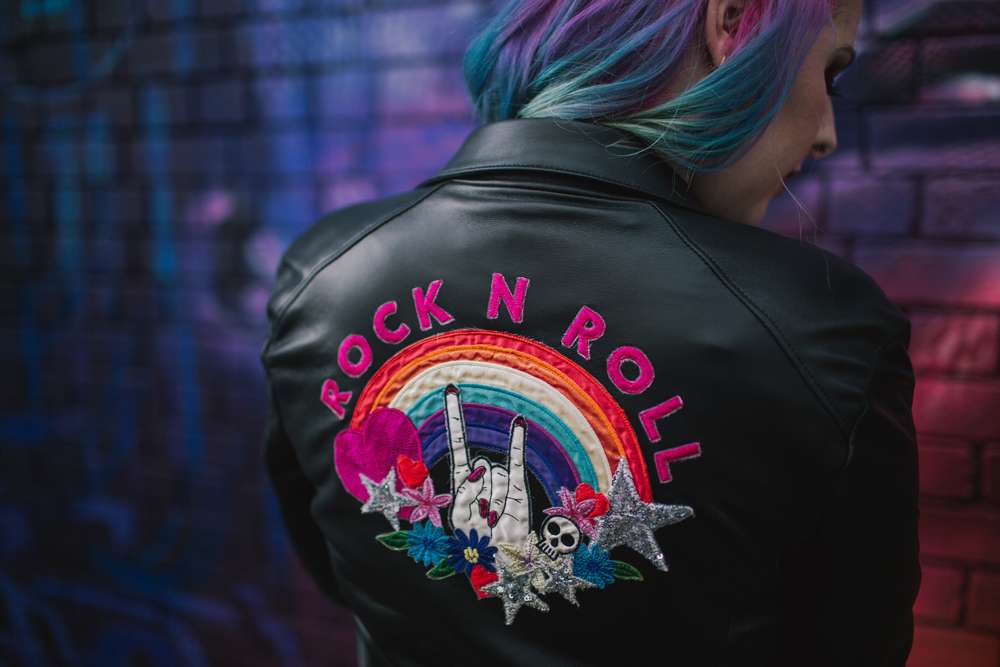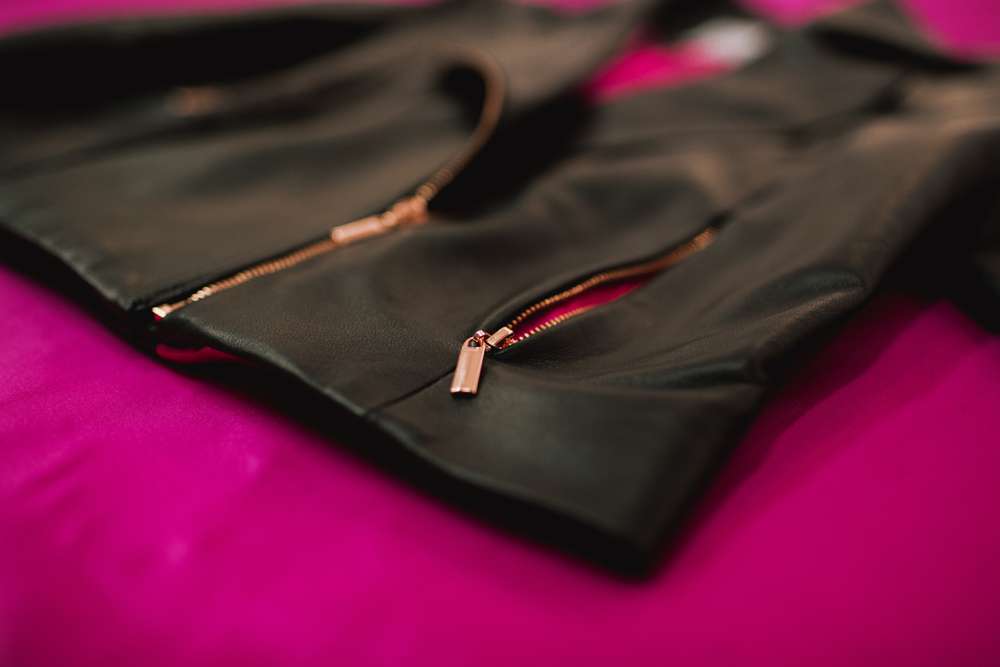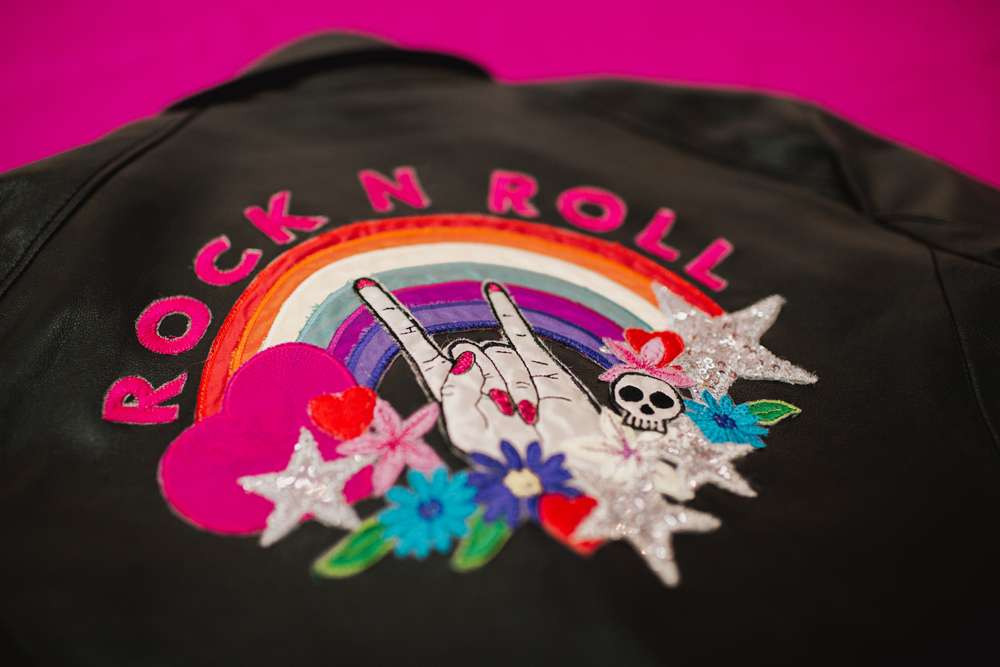 Pictured: Black jacket in leather
Fast fashion this is not. I am very proud and excited to be working with The Couture Company on a line that is handmade in the UK from really high-quality materials. Your jacket will be made for you by Jo and her amazing team from their Birmingham studio, meaning it'll literally be the best fitting jacket you've ever owned. As with all The Couture Company's work, each one will be hand-crafted, cut and stitched with love and care (no mass production factory in sight). Here they are making mine: