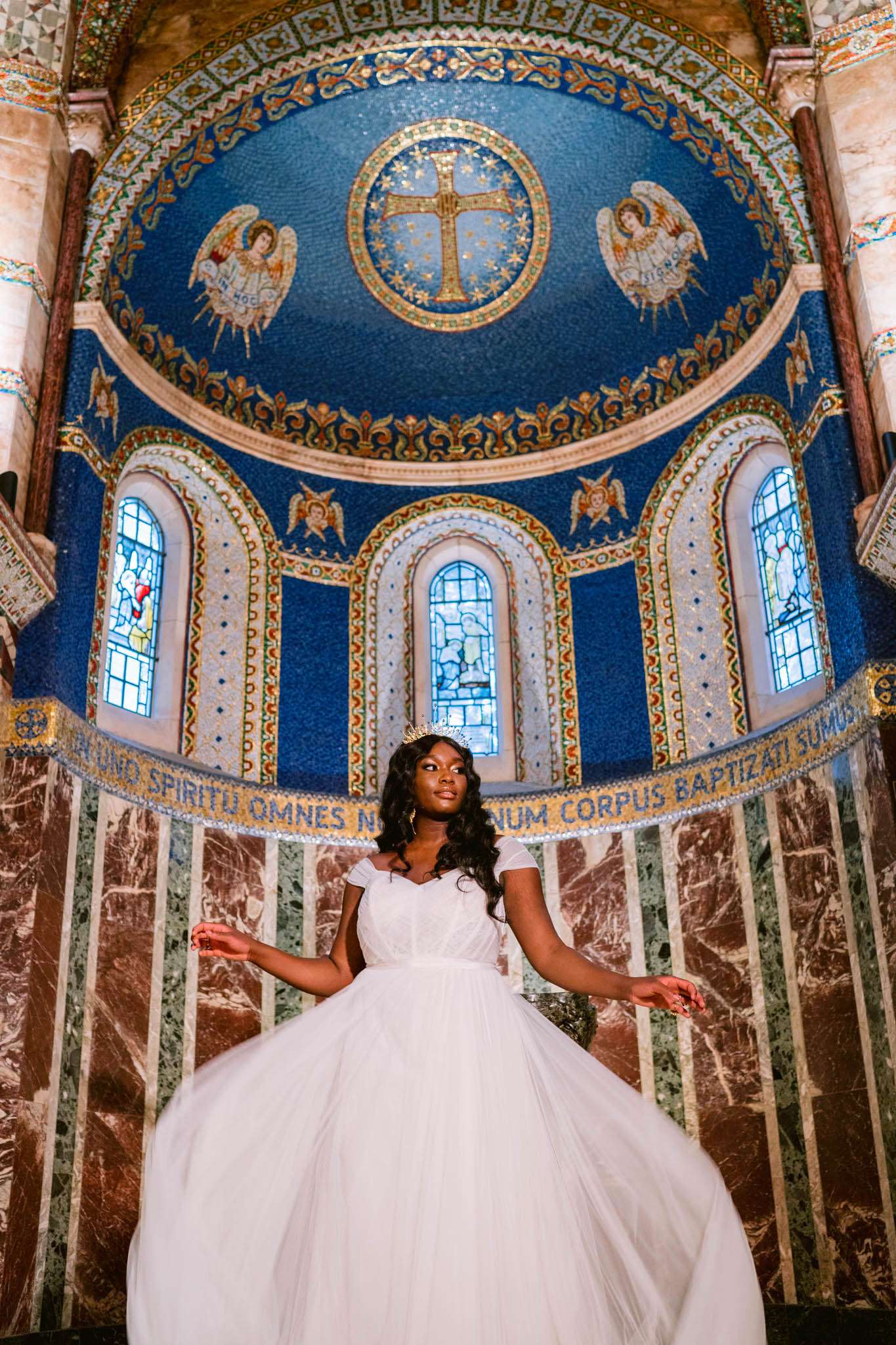 Originally published in issue 30 of Rock n Roll Bride magazine (Jan/Feb 2020), our 'Queen for a Day' editorial was all about celebrating how fierce you are going to be as you sashay down the aisle. We wanted to use giant crowns, gold and some really unique florals. As soon as we found the stunning Fitzrovia Chapel, a bedazzled little jewel of a place hidden away in the streets not far from Oxford Circus, we knew it was the ideal location. Oh, and in case you were in any doubt, a big fuck off crown is always a good idea!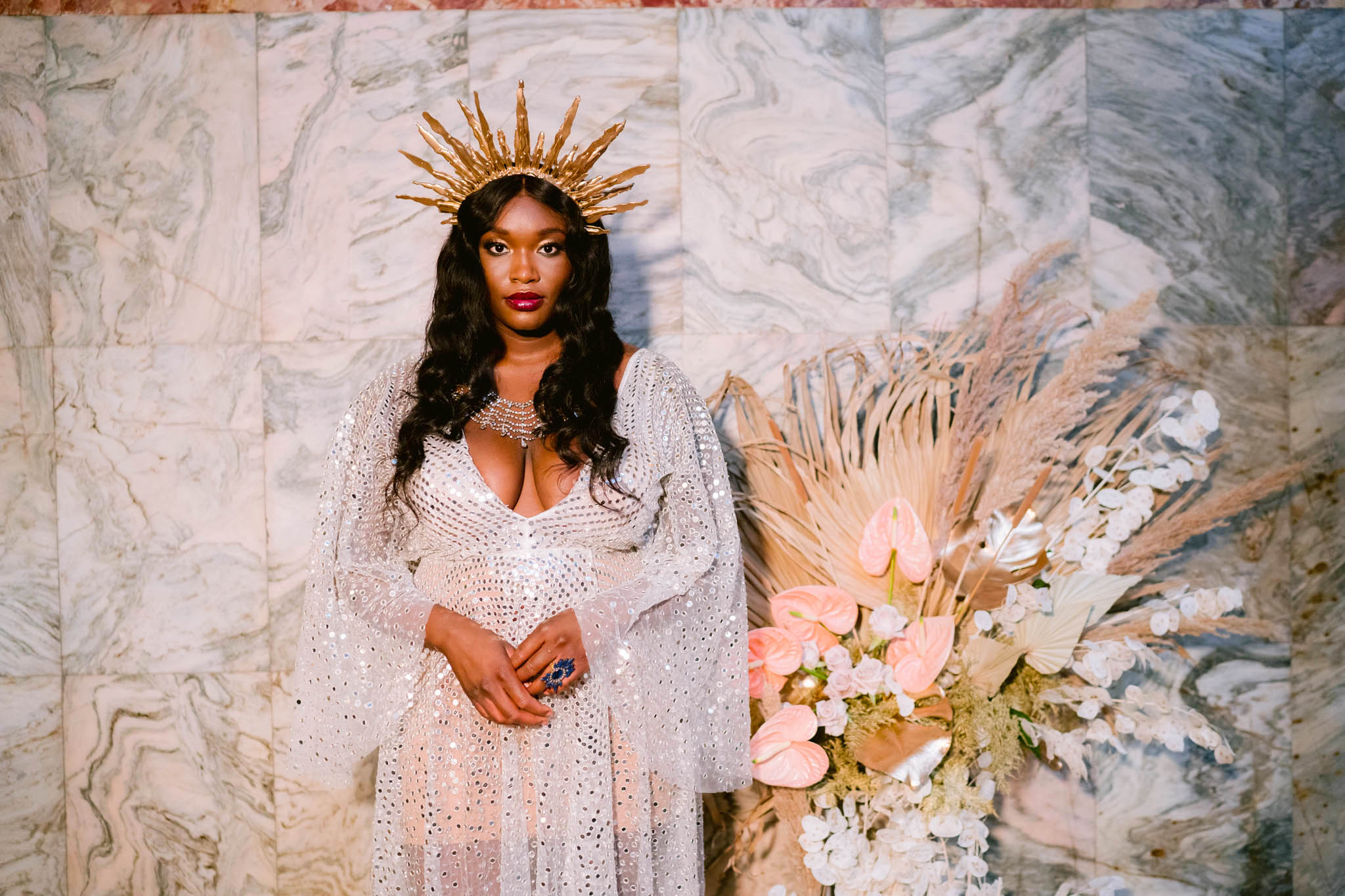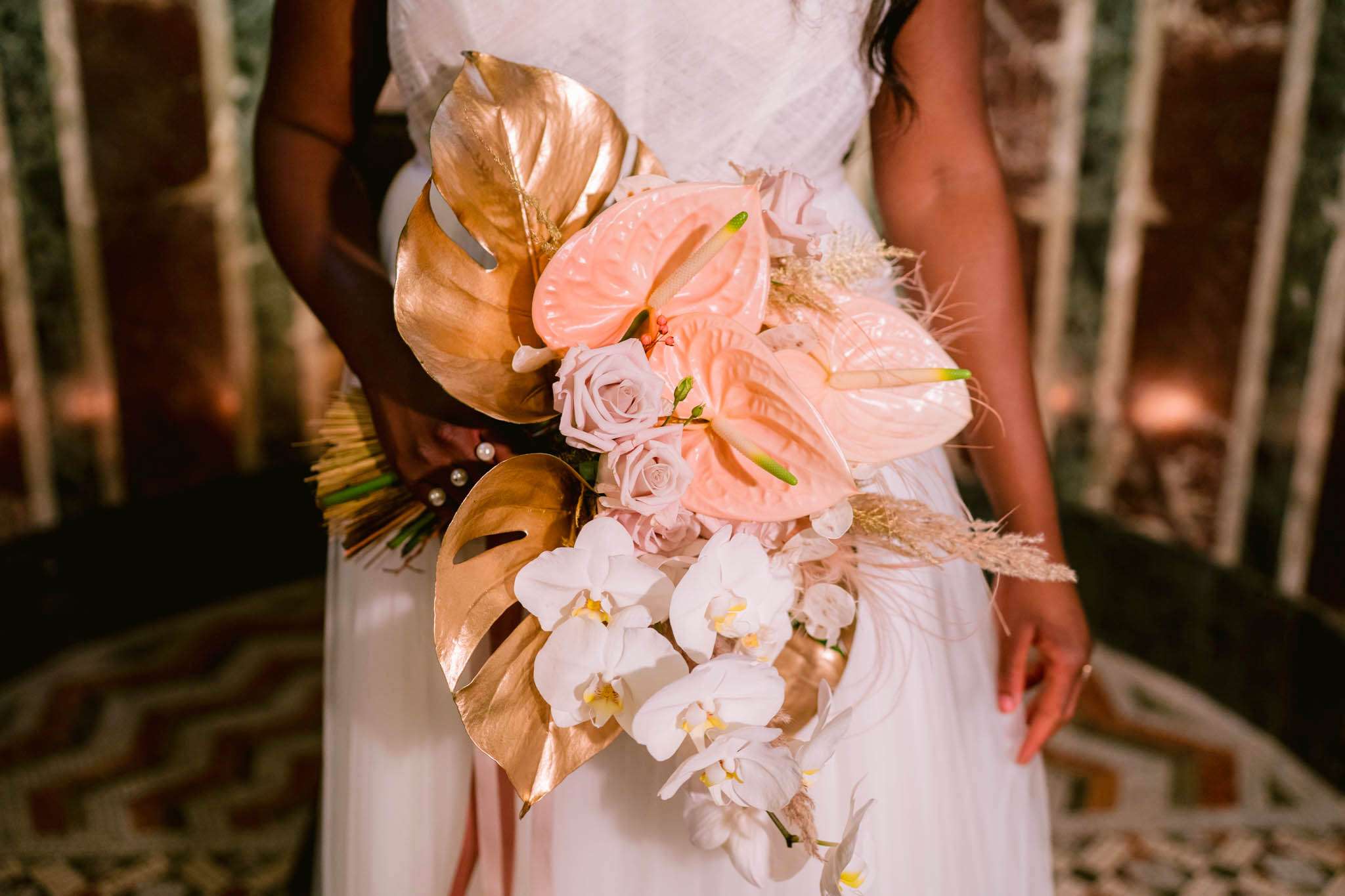 OK, on with the shoot! Model [aka the Queen]; Anu was the perfect muse for this shoot – WHAT. A. BABE!
LOOK ONE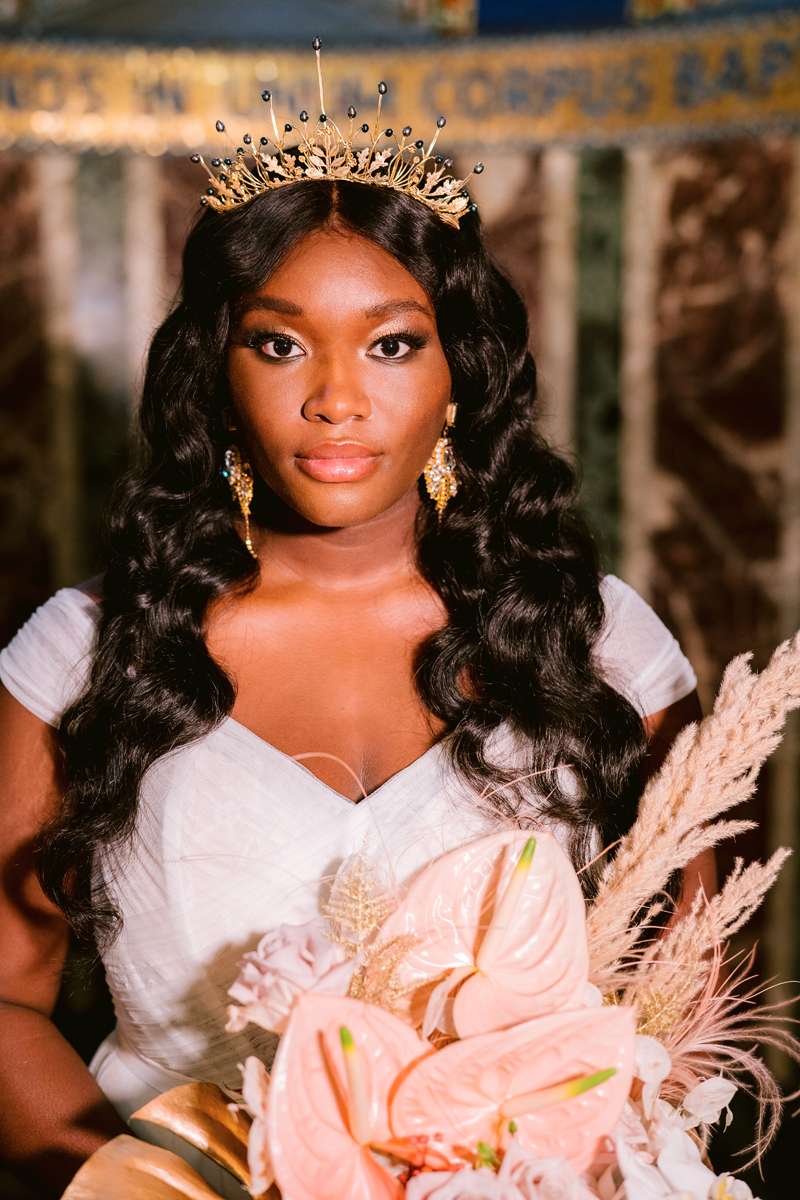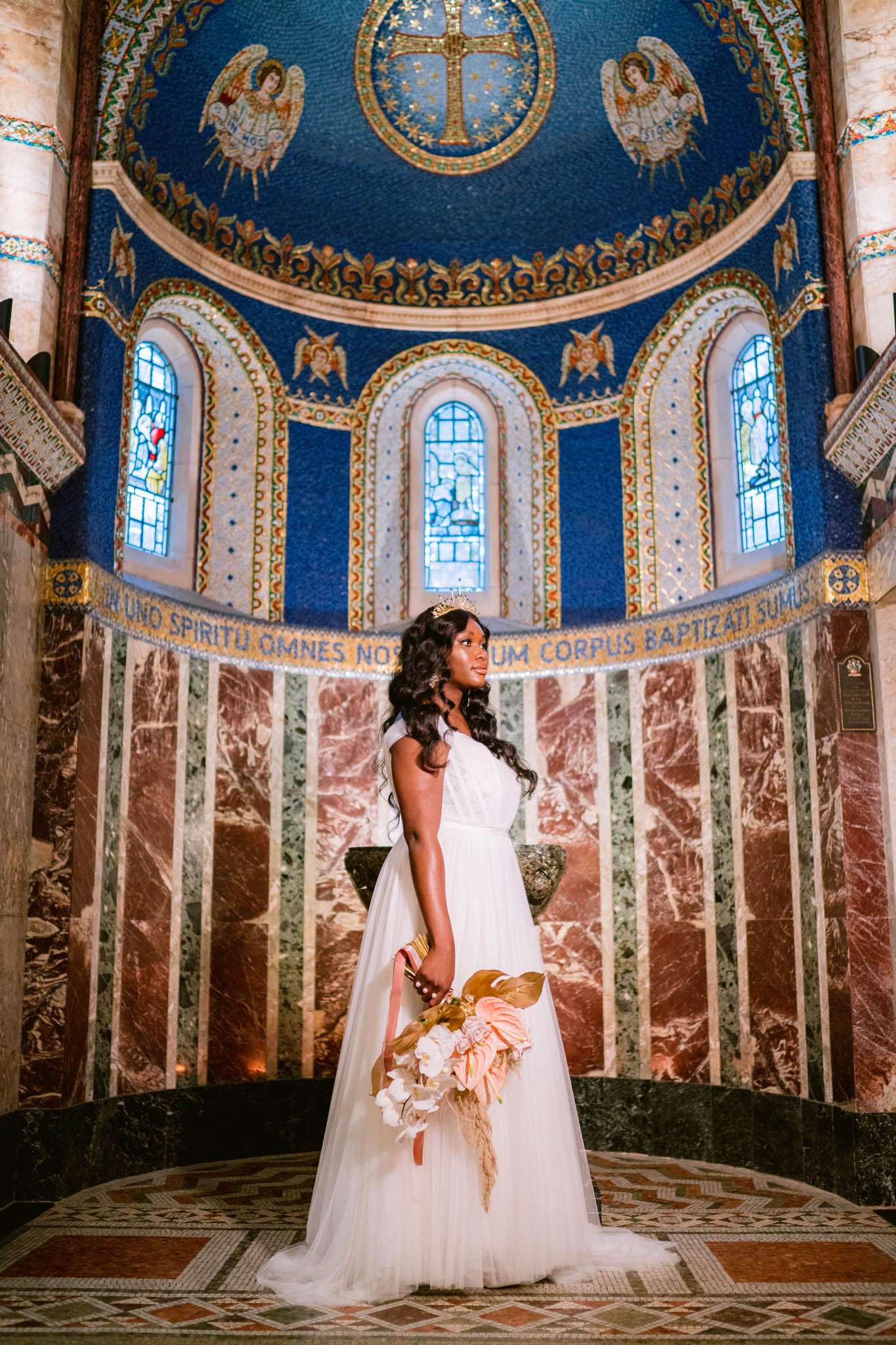 LOOK 2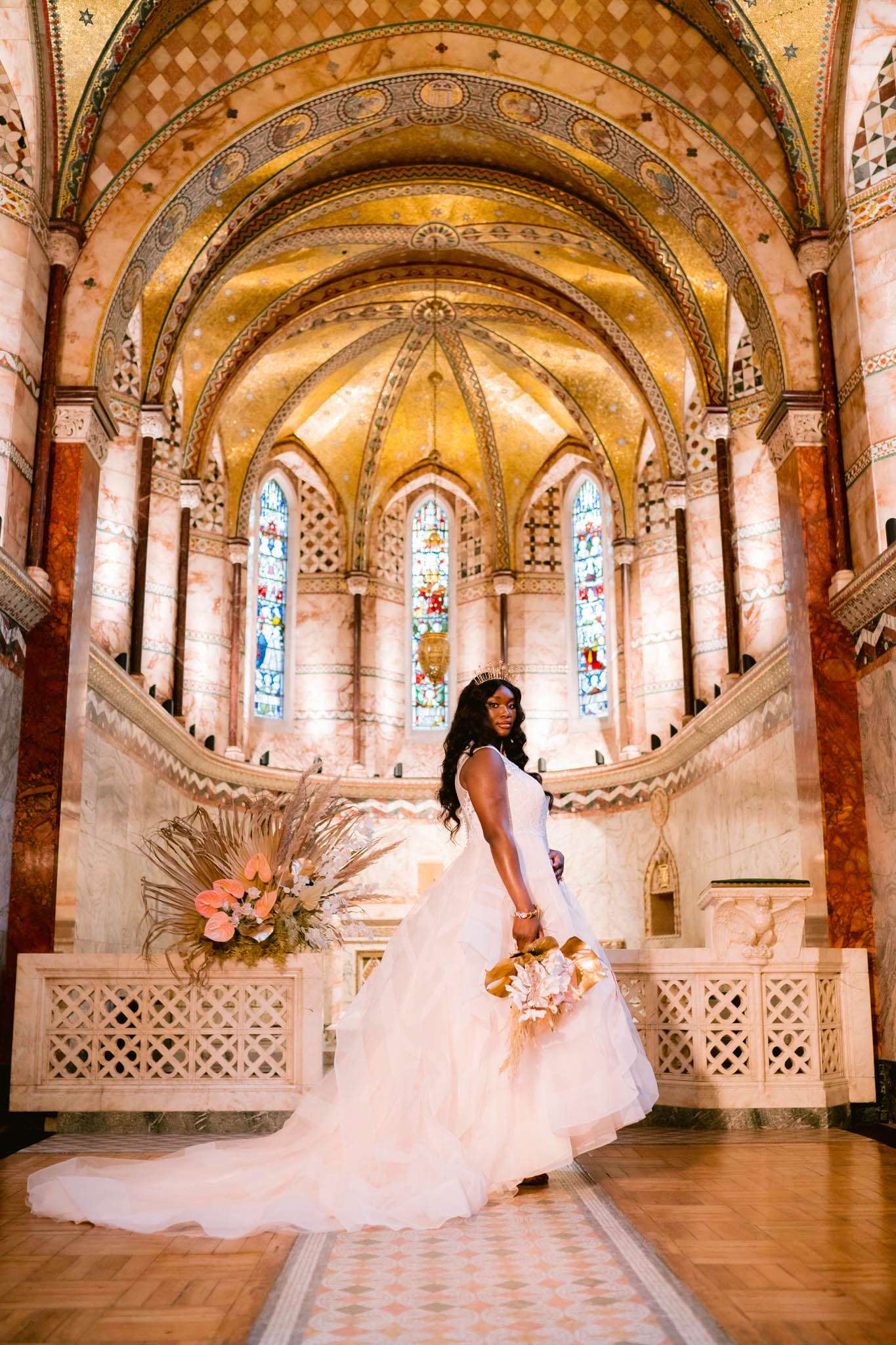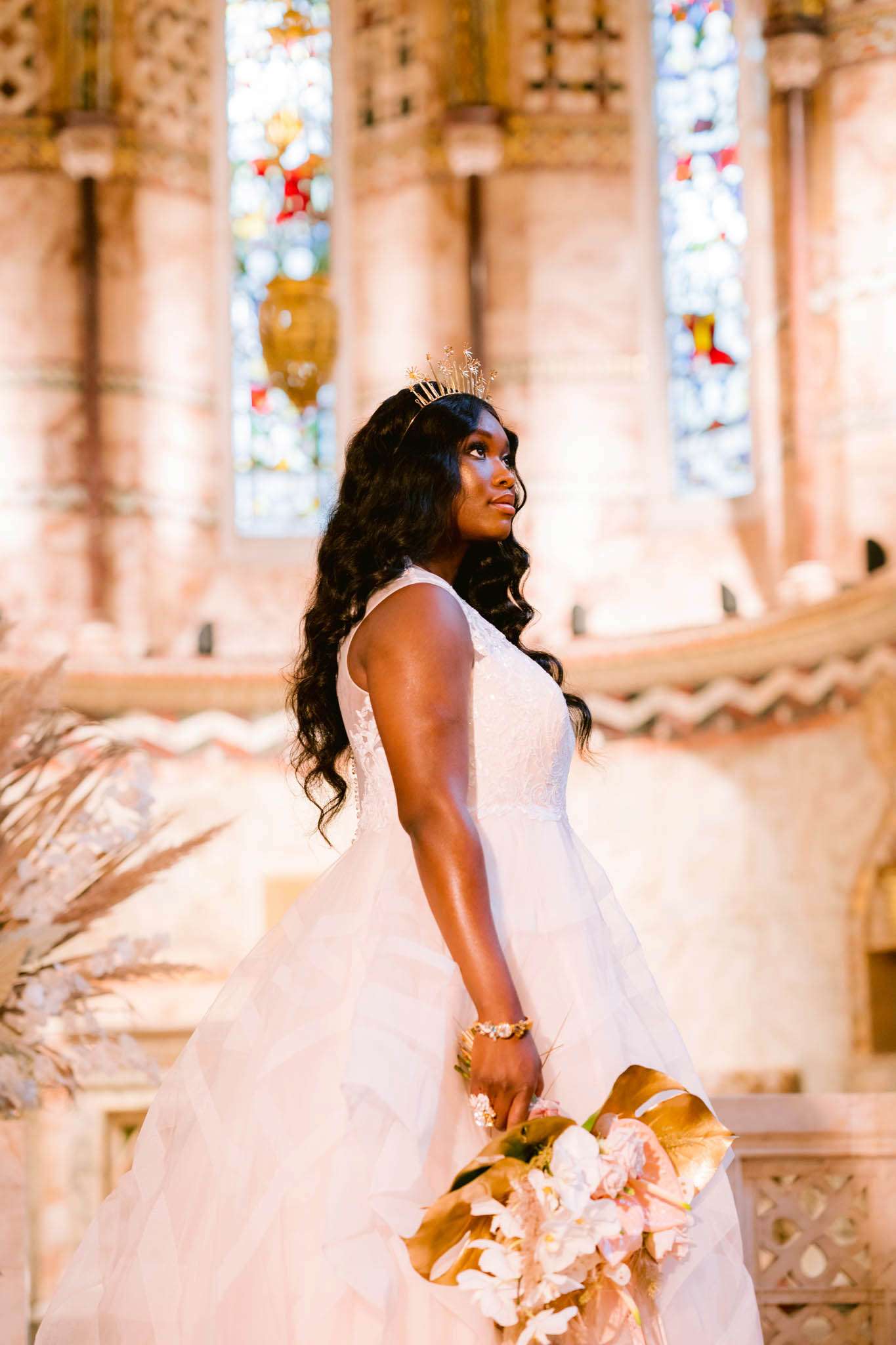 LOOK 3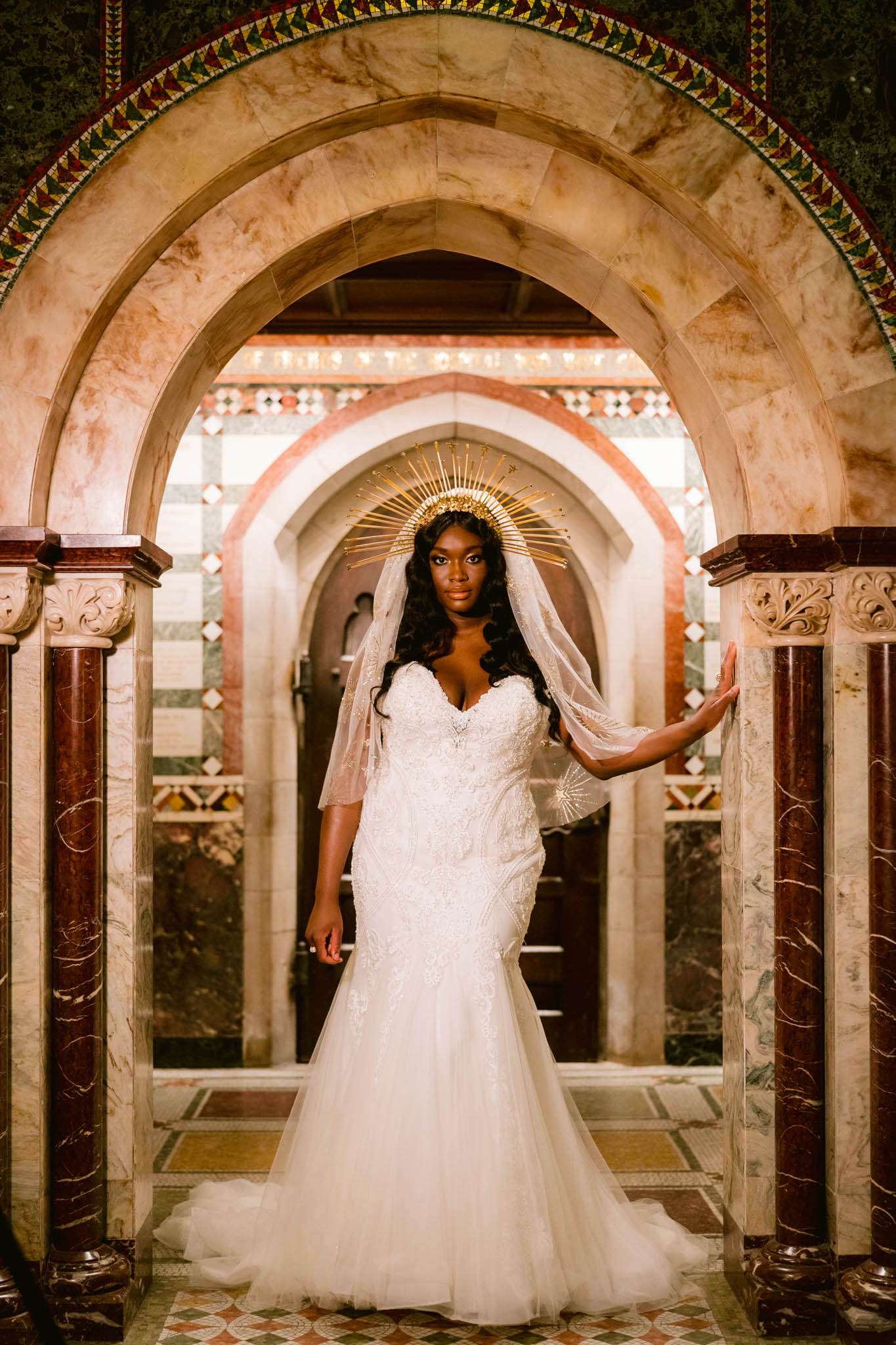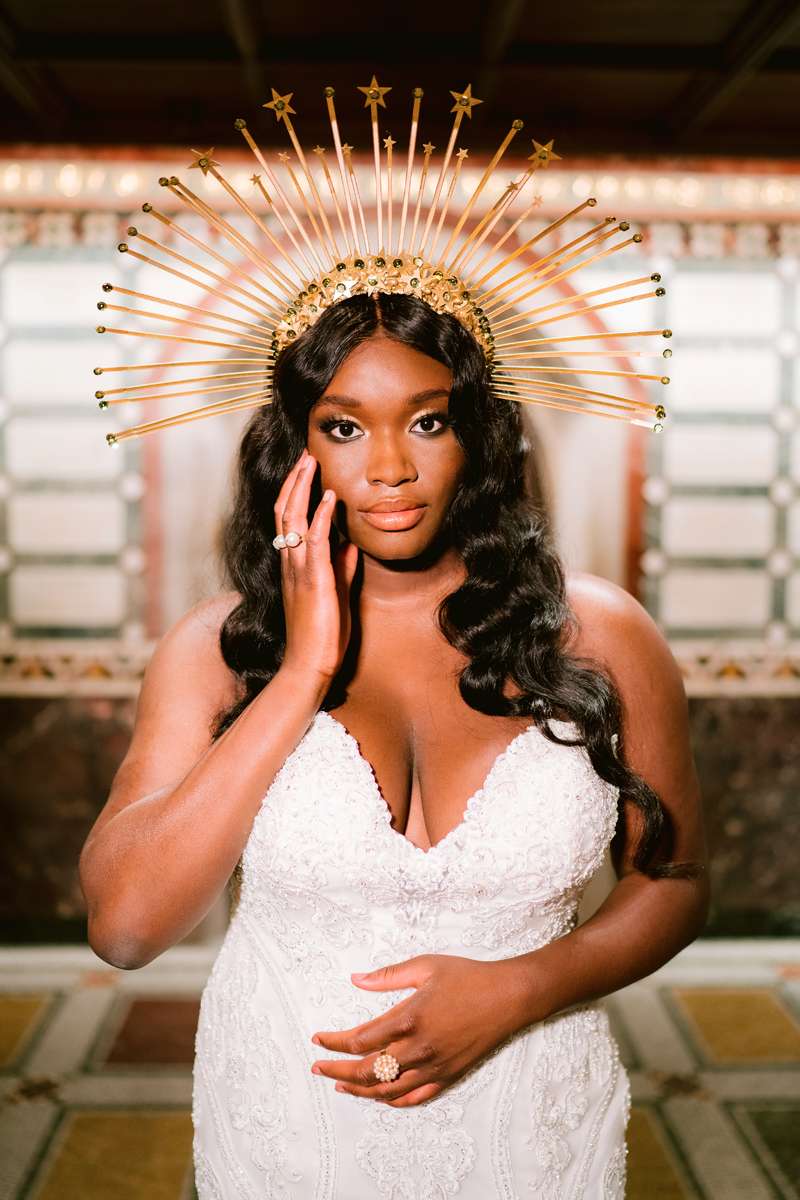 LOOK 4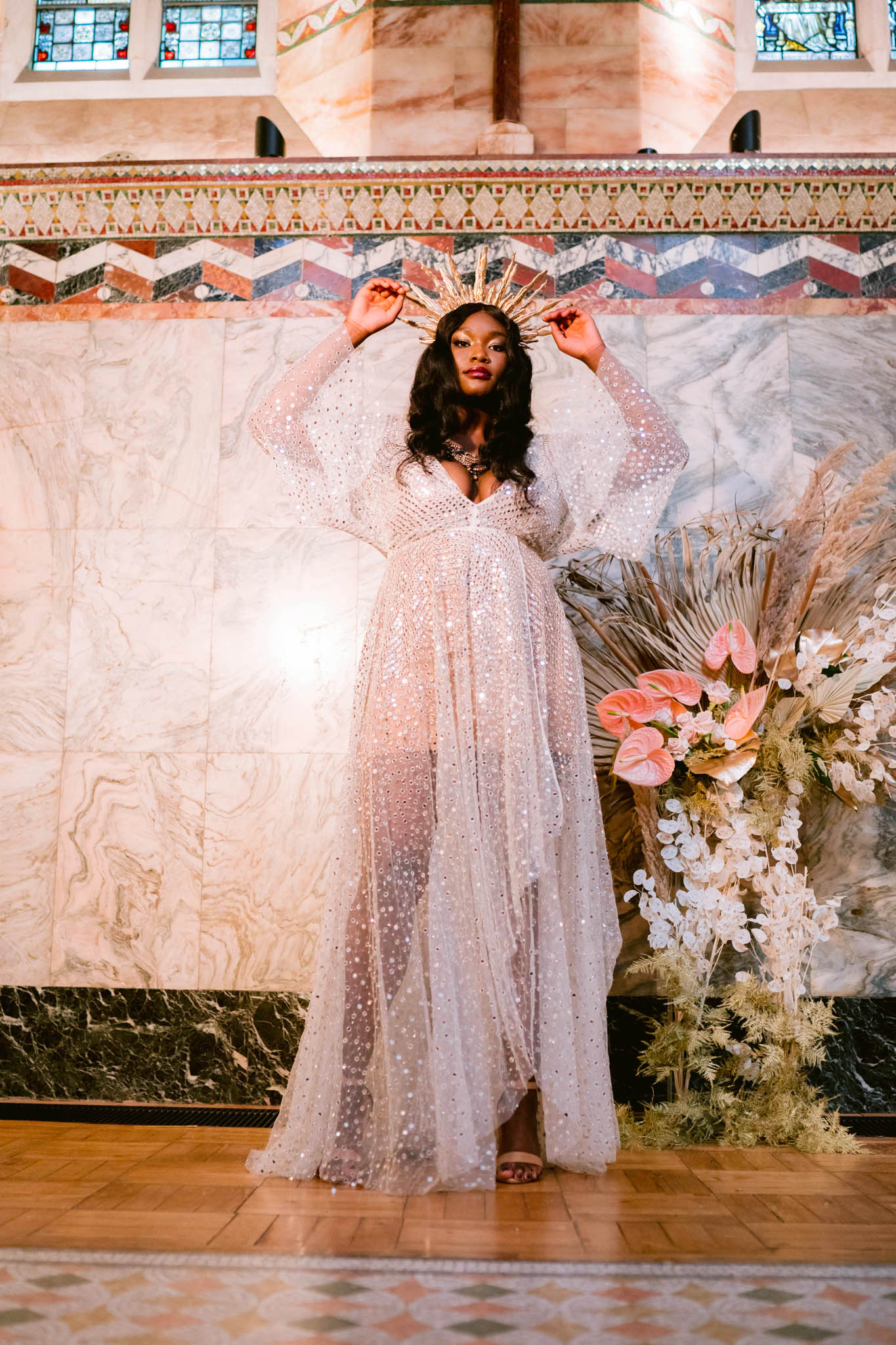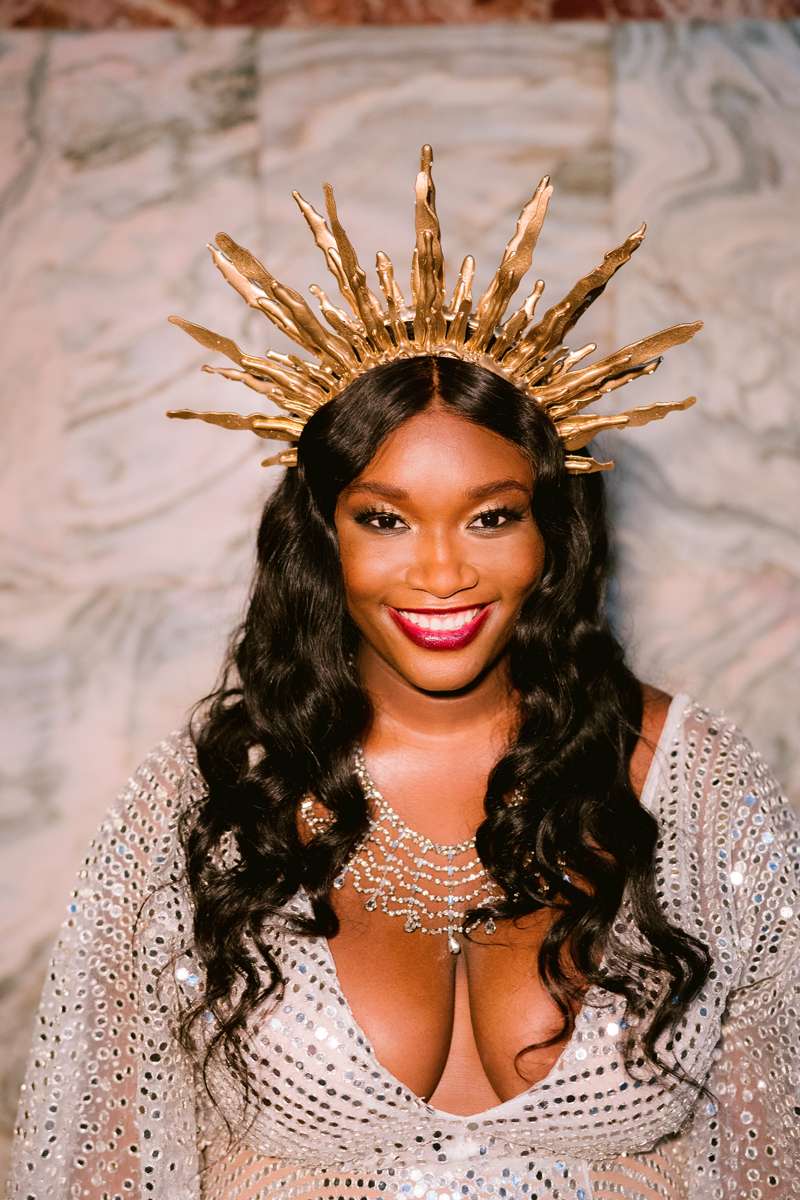 LOOK 5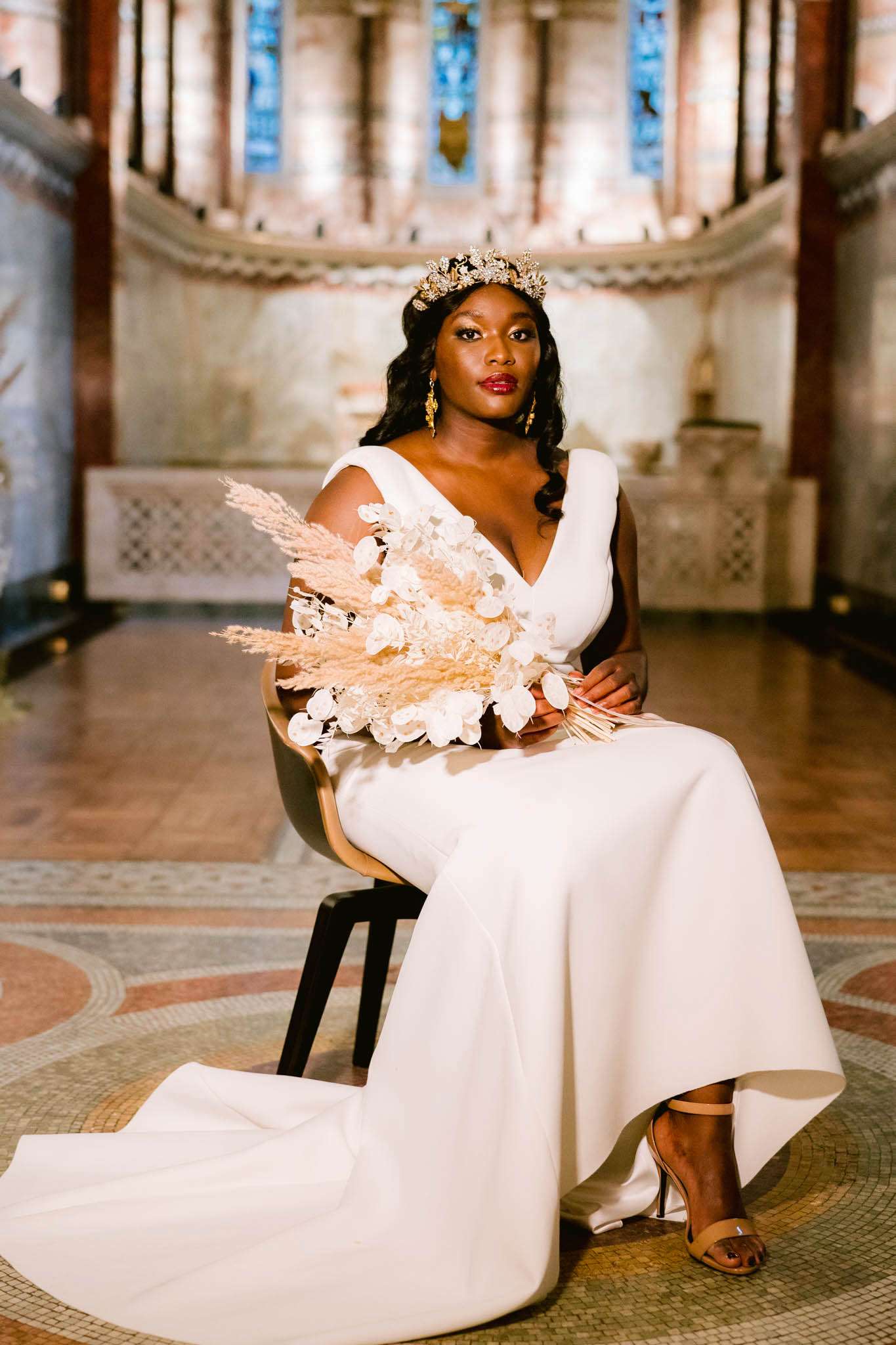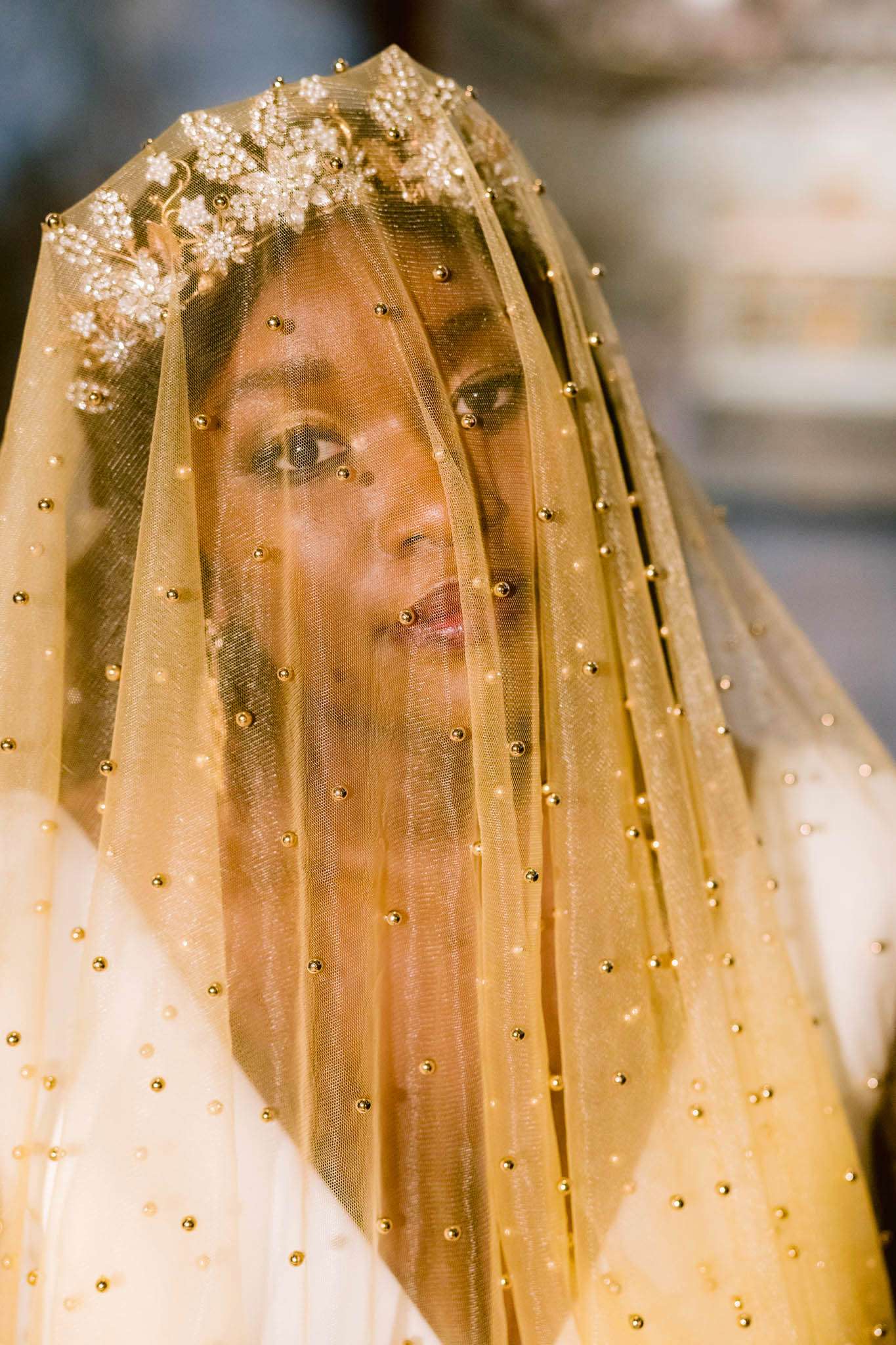 LOOK 6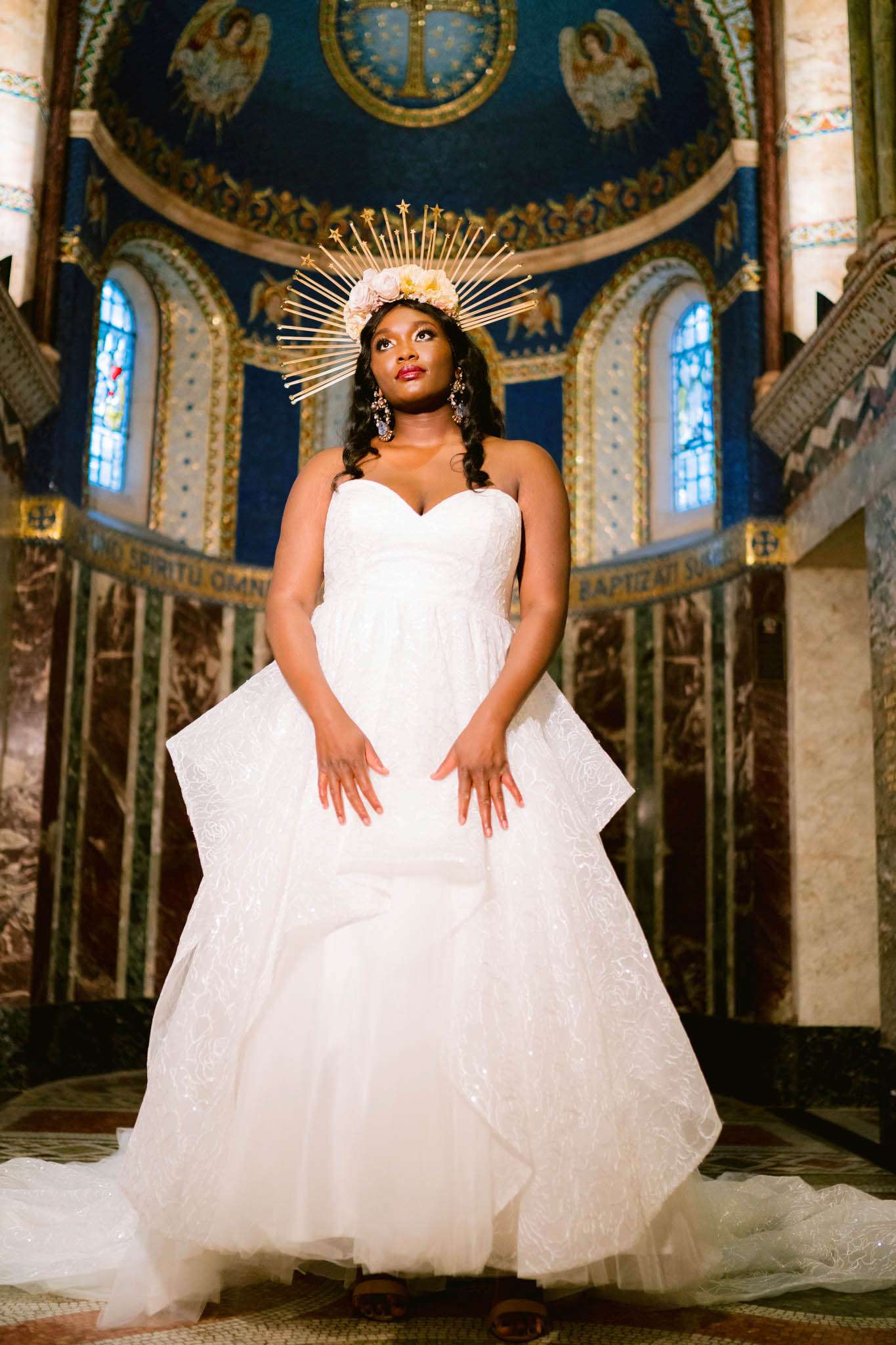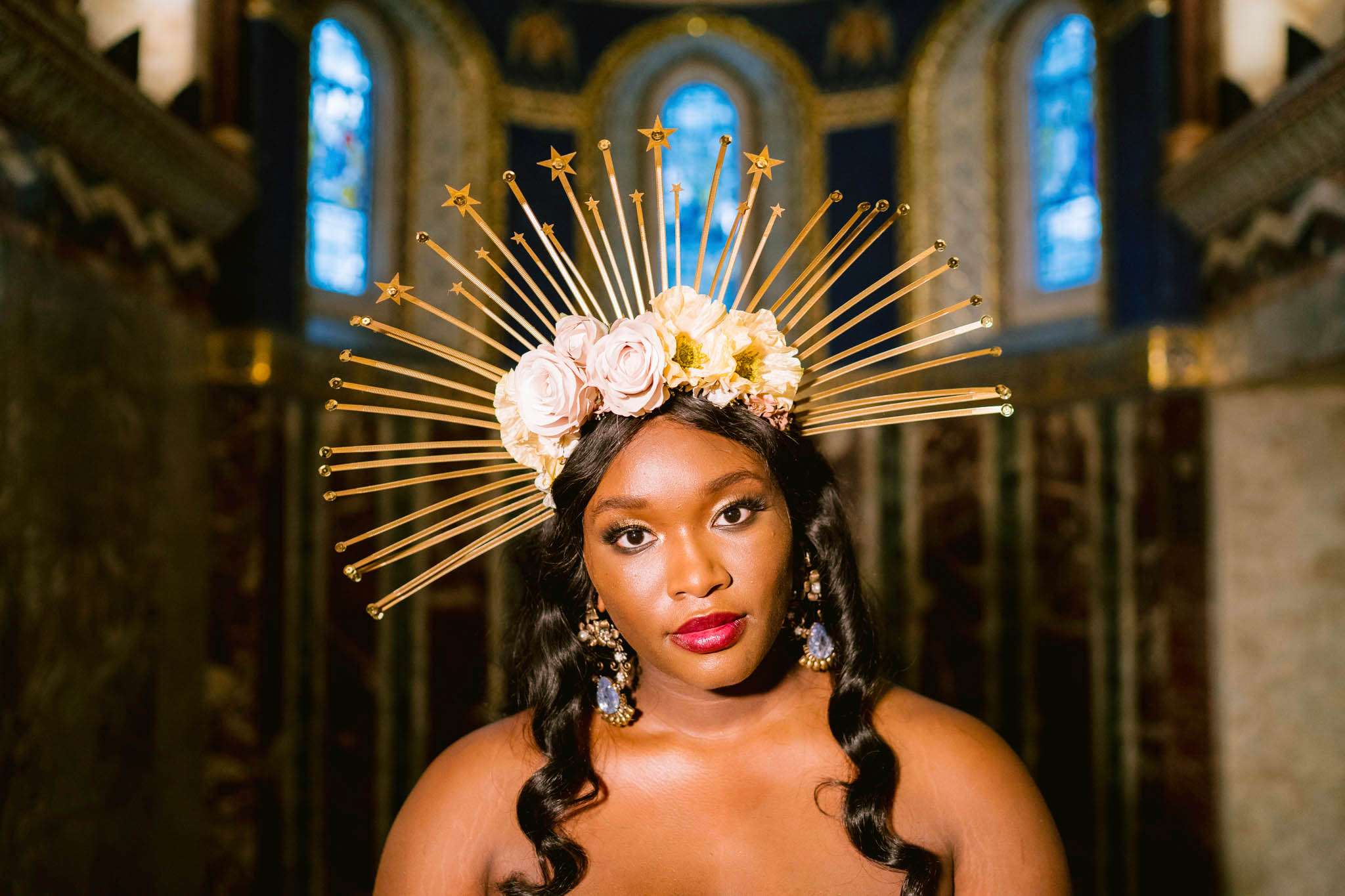 Rock n Roll Bride was born out of frustration at the lack of individuality and representation in the all-too-often cookie cutter wedding industry. This isn't just about sharing pretty pictures. We work consistently hard to champion inclusivity in every single issue of the magazine and in the content we share online; representation truly matters to us.
If you're a talented business owner who has the skills and knowledge required to work with us creating amazing results like these please get in touch. We're always on the look out for new suppliers and there may even be other ways that we can collaborate.
If you are a couple getting married and these images speak to you, please get in touch with us too – we would love to celebrate with you through our real wedding features in print and on this blog!
This shoot originally appeared in Rock n Roll Bride magazine issue 30, and is now sold out. The brand new issue 33 is now available for pre-order and will begin shipping on June 26th. You can also subscribe.
If you would like to see the other shoots that my team and I have put together for the magazine over the years, you can do so here.