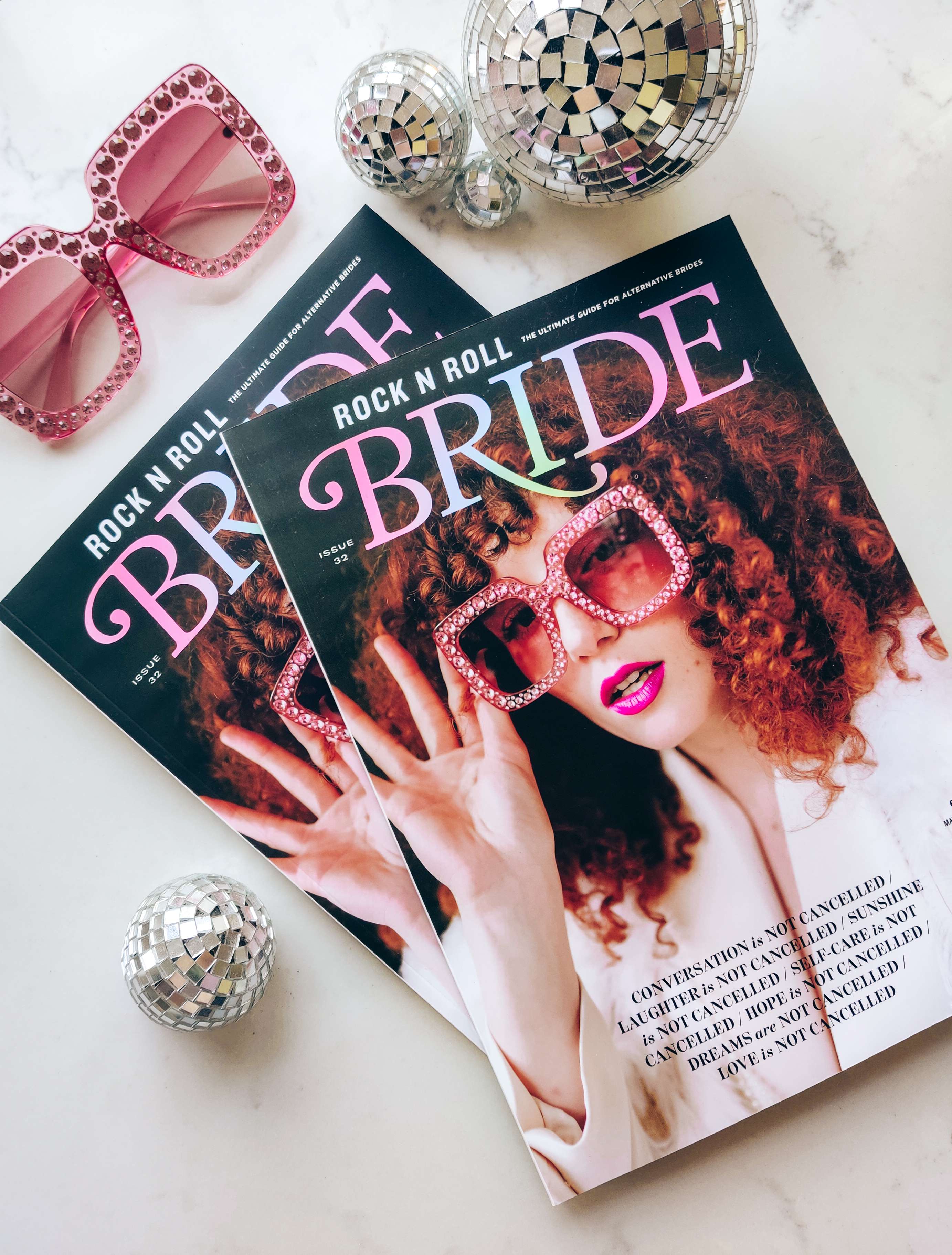 WOW you guysssssssssssss. I can't believe we're saying this, but new issue of the magazine is almost sold out and it's only on general release from today! We're talking 95% sold out! This makes this our fastest ever selling pre-order since the launch issue. If you pre-ordered your copy will be winging it's way to you already, but if not, this is your FINAL WARNING to order now or forever hold your peace.
As we mentioned, due to Covid-19, we don't know if this issue will make it in to stores. So, if you want it, you MUST order it from us. We won't be able to reprint the issue so once the final copies are gone, they are GONE.
UK shipping is still free, we can ship worldwide and you can also subscribe so you'll never miss an issue for no extra cost!
Sorry, this product is now sold out!
Things may be very up in the air with your wedding planning right now but one thing's for sure:
Conversation is not cancelled ⚡Laughter is not cancelled⚡ Sunshine is not cancelled ⚡Self care is not cancelled ⚡Hope is not cancelled ⚡Dreams are not cancelled⚡Love is not cancelled⚡Rock n Roll Bride is not cancelled ✊