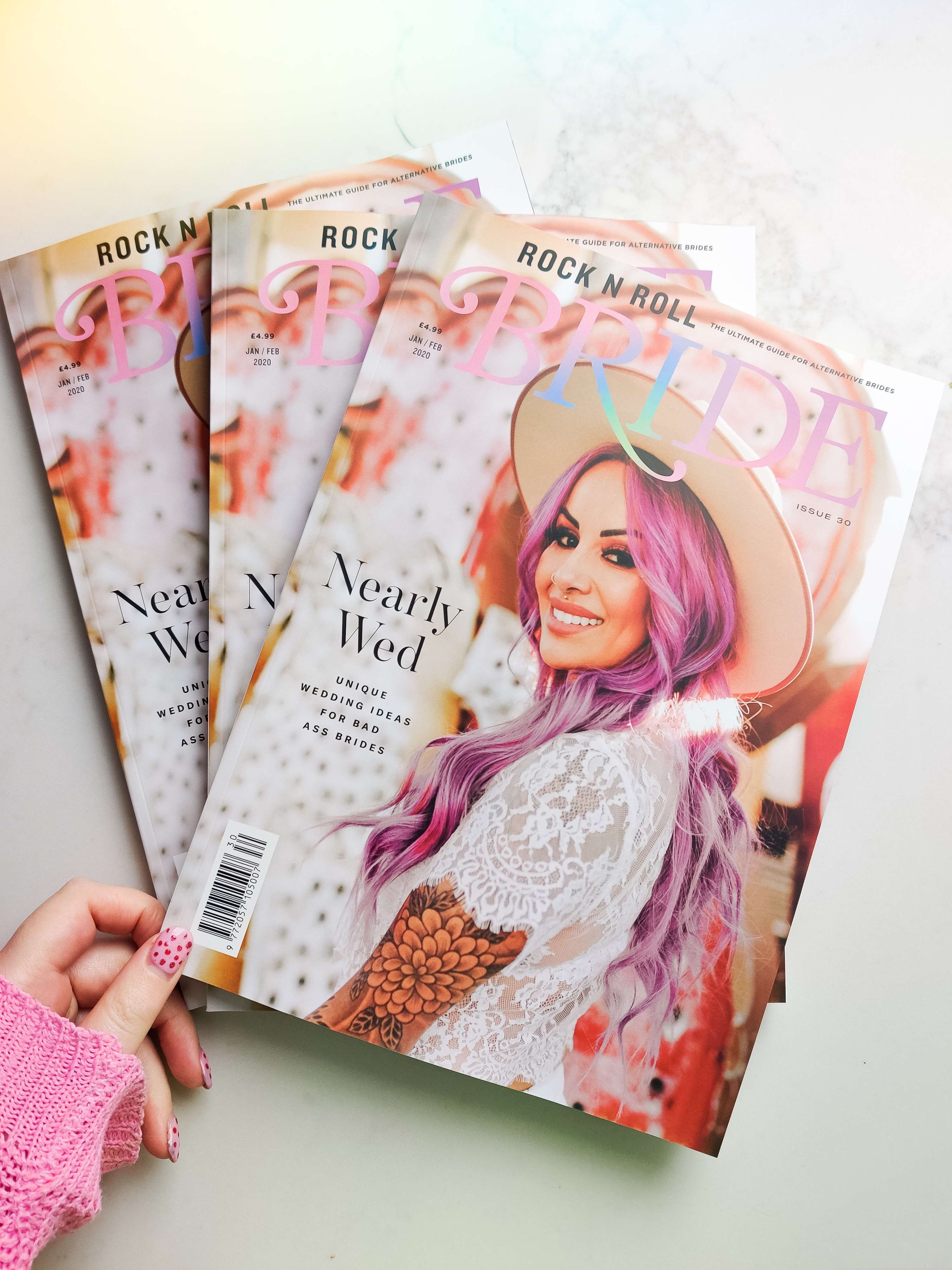 Peel yourself off the sofa and get your cute butt down to WHSmiths, Sainsburys or your local newsagent and treat yourself to the first issue of the brand new decade! Issue 30 (our FIFTH YEAR ANNIVERSARY ISSUE!) is in stores today and if you want a wedding that's more genuine than generic it's the only magazine worth reading quite frankly!
This is also a BUMPER ISSUE meaning there are more pages, more ideas, more inspiration and more advice than usual. WOOHOO!
International readers, our overseas stockists will have it on their shelves in the next 4-6 week (8 for Australia) However, if the lure of just one more day of central heating, Netflix and cheese/ chocolate/ left over mince pies is just too much to sway you to leave the house, then you can still order a single copy, or subscribe (below) directly from us.
Sorry, this product is now sold out!
You can take a peek of what's inside over here. Happy New Year everyone!