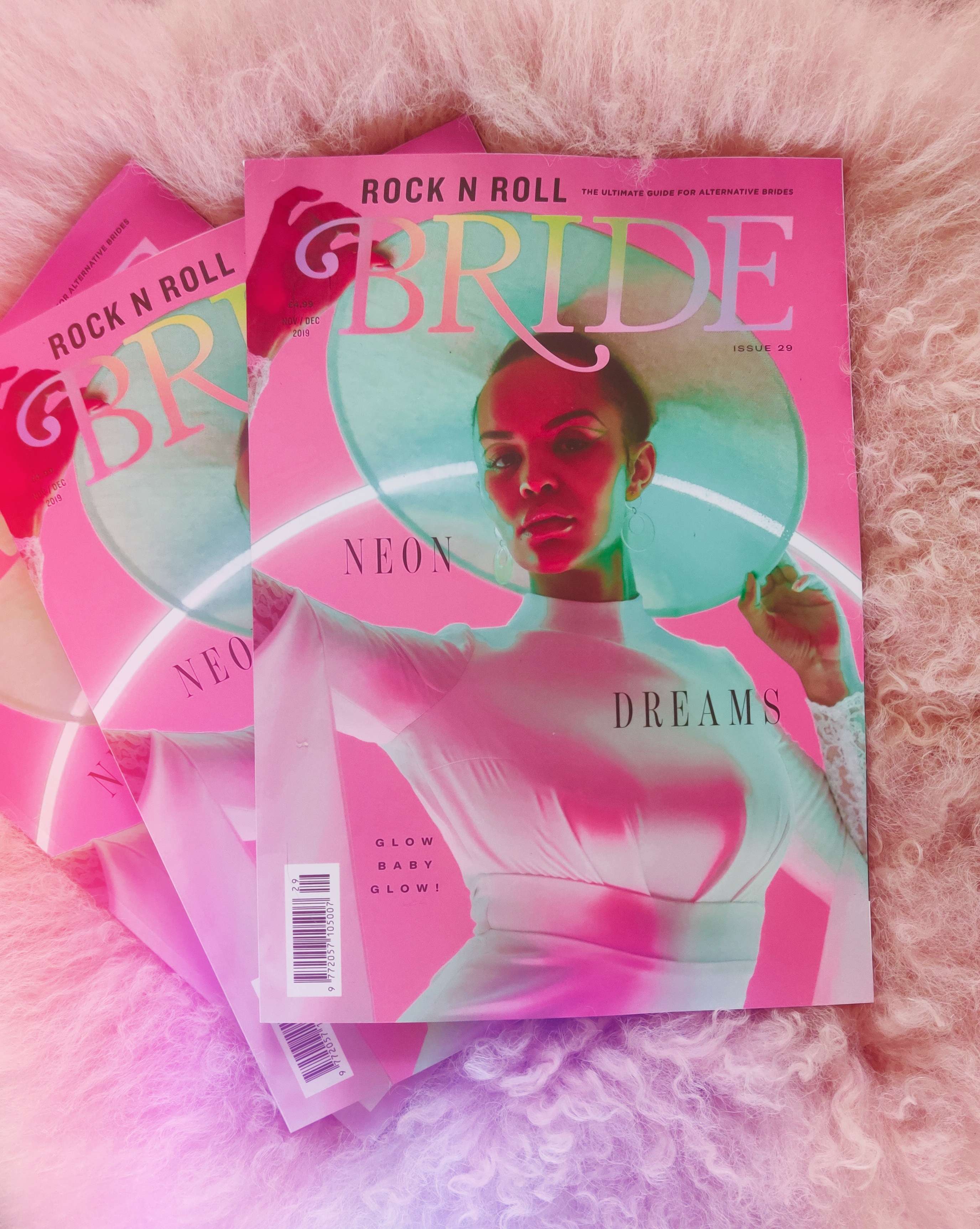 Get your cute butt down to WHSmiths, Sainsburys or your local newsagent and treat yo'self to the only wedding magazine worth reading (FACT!) The current issue is in UK stores from today! International babes, there has been a slight delay on some of the overseas shipments, so if you haven't been able to find the last issue yet, keep checking, our stockists should have them very soon! If you can't bear to wait any longer then you can still order a copy, or subscribe, directly from us.
Sorry, this product is now sold out!
Fancy a sneak peek inside? Your wish is my command.
I love ya!