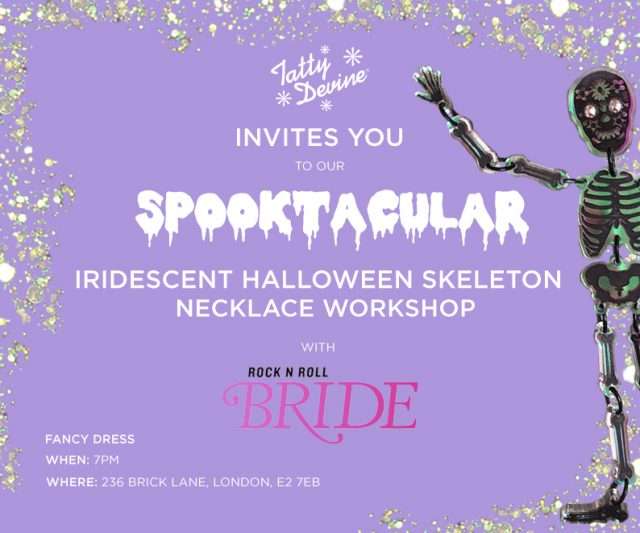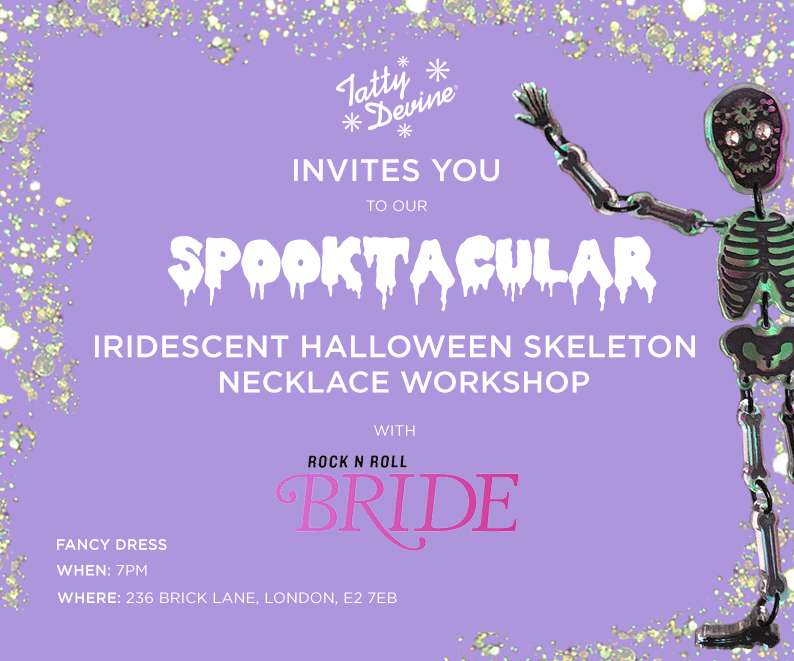 I have been a massive fan of Tatty Devine ever since I discovered them as a teenager. I dreamed of one day being able to adorn myself daily with all their pretty plastic creations. That love affair has continued well into adulthood and the Tatty pieces I own will forever be some of my ultimate faves.
So when the babes at Tatty Devine got in contact to ask if I wanted to visit their Brick Lane store to do a Halloween themed jewellery making workshop it felt like all my Christmasses (or should that be Halloweens?) had come at once.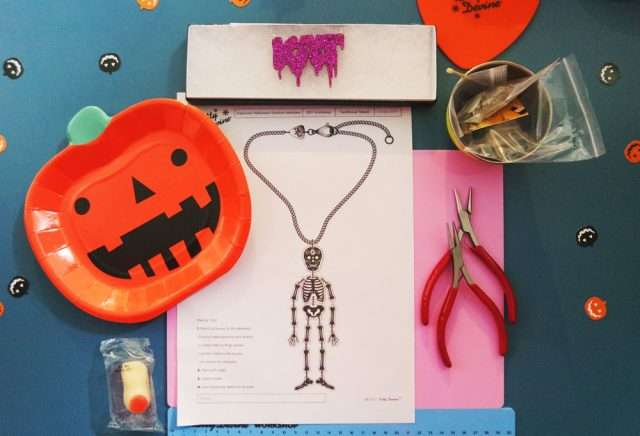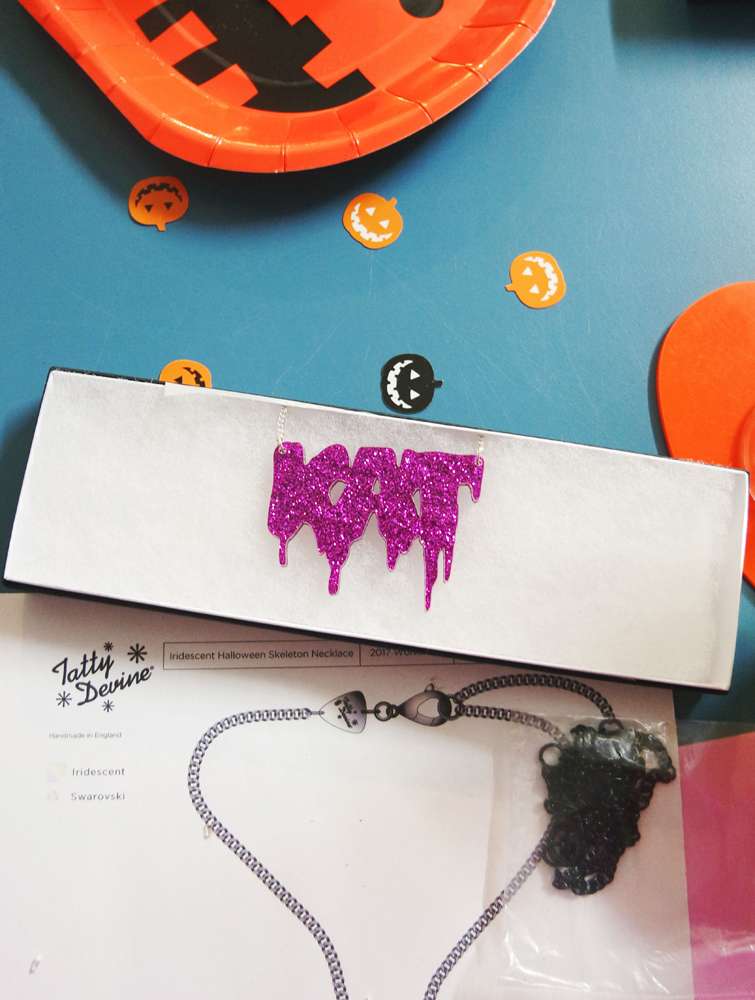 On Tuesday evening Sophie, Ronnie, Lisa, Paige and I excited arrived at their shop just as it was closing for our private party. We were all sat around a table and instead of normal place settings there was a custom spooky glittery name necklace in each spot. I may have audibly squealed.
Ronnie even got TWO because they weren't sure if she'd prefer Ronnie or Veronica.. and she got to keep them both! Jealous much? I should have casually mentioned in advance that I also go by the name of Kathryn… and Rock n Roll Bride… and Princess of the Manor…