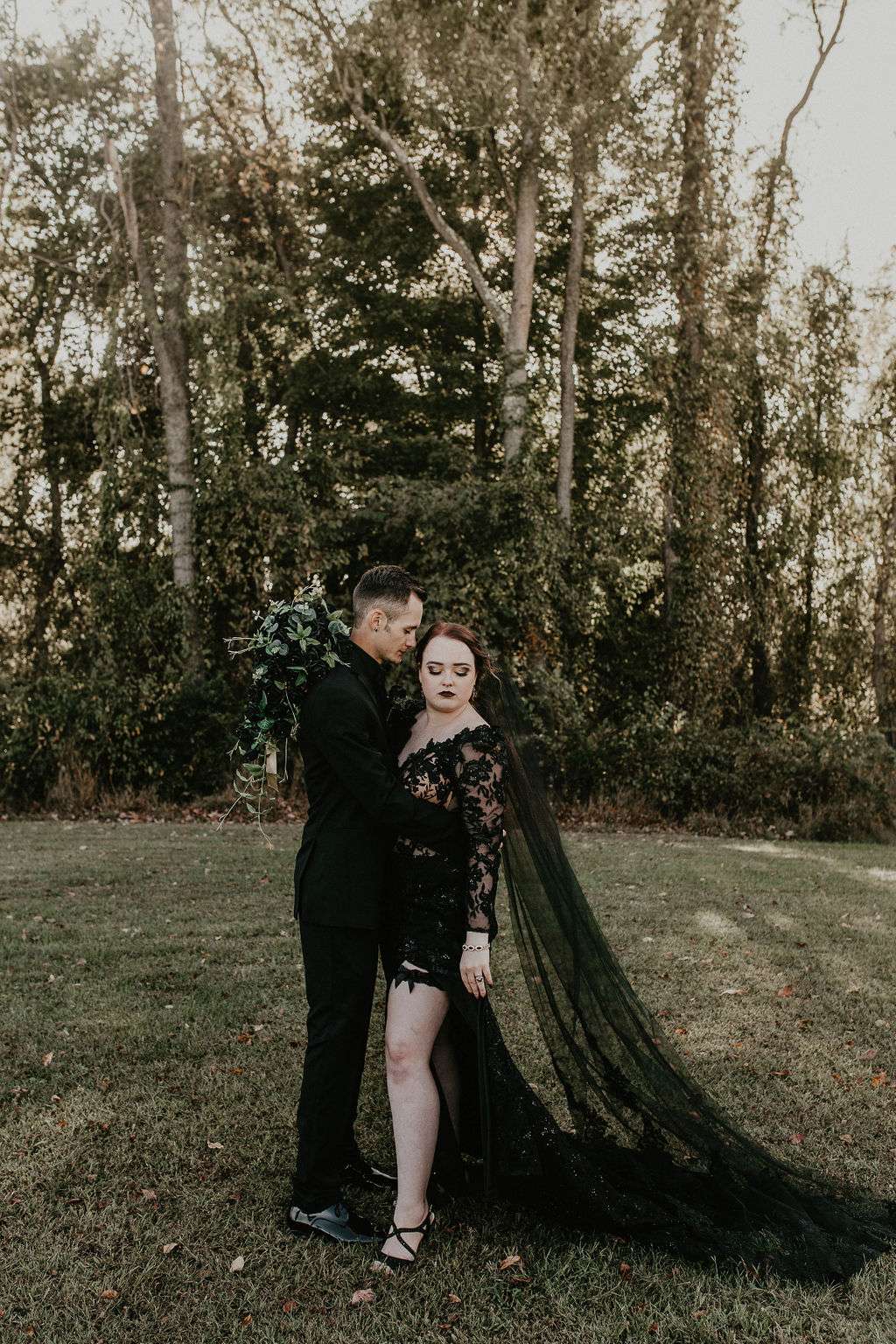 As major Halloween fans, there was only one theme in contention for Mark and Brook's wedding day – held in October, of course! "It's our favourite holiday, we're fans of anything to do with Halloween," explained Brook. "We're also from Pittsburgh, home of the Pittsburgh Steelers American football team, their colours are black and gold, so our theme was formed!"
They weren't afraid to be themselves when it came to what they wanted from their day. "No-one ever got noticed for being traditional," said Brook, "I think everything we did for our wedding was non-traditional in our circle."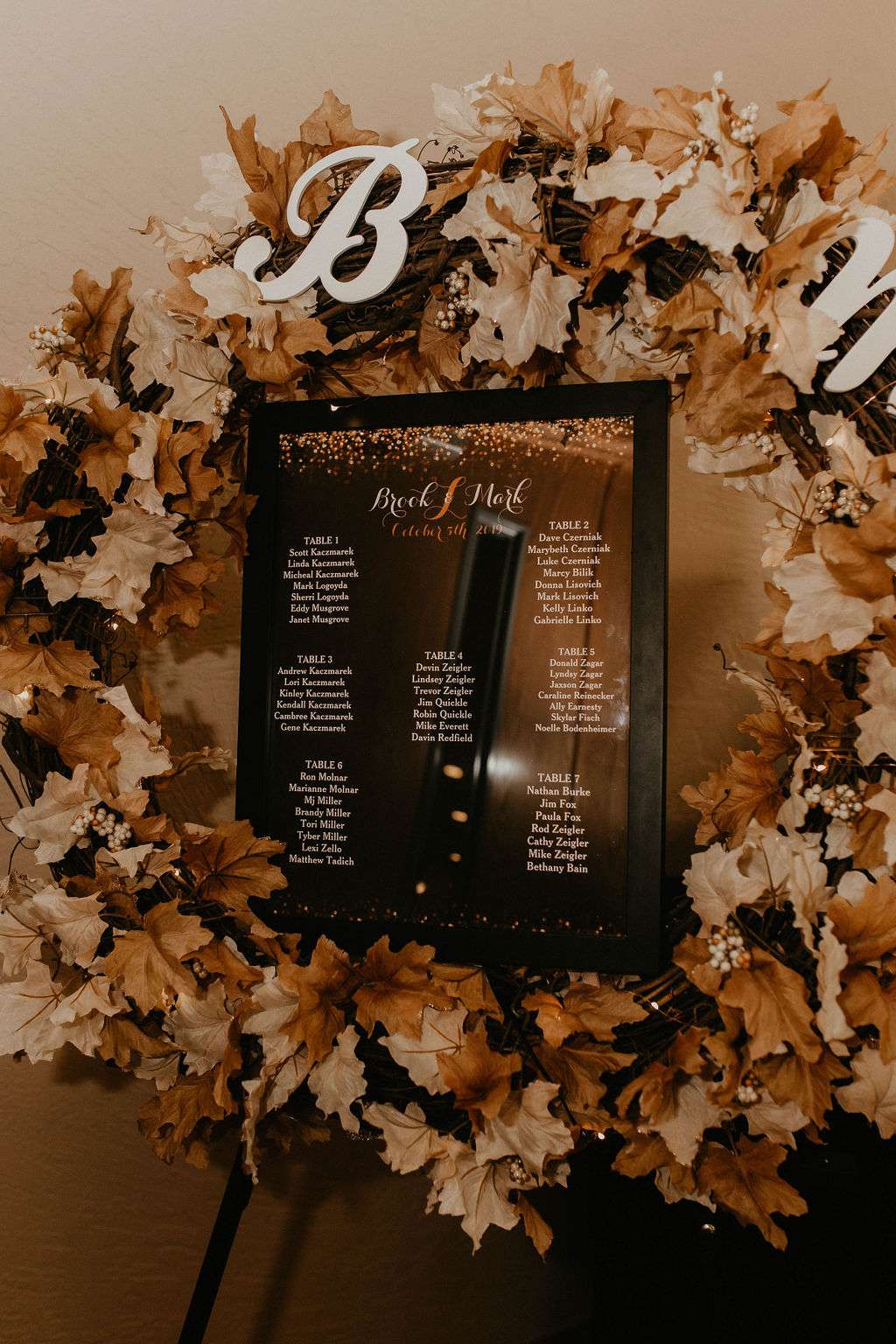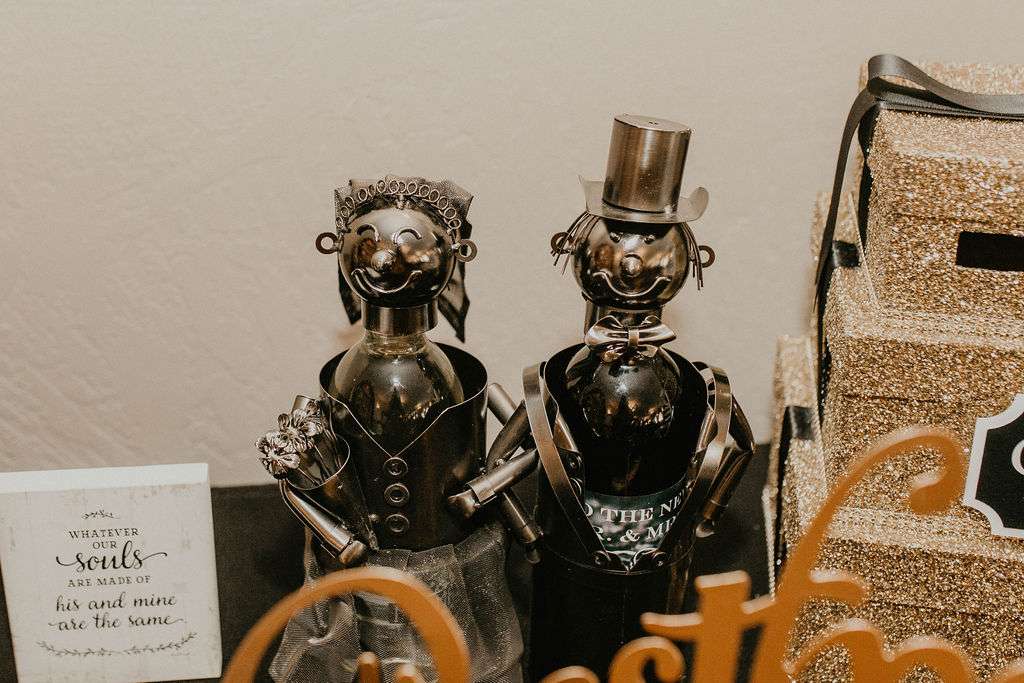 The whole bridal party wore all-black everything, with Brook in a long-sleeve, corseted, floor length dress with matching cathedral back veil. Mark wore an all-black Vera Wang tuxedo with gold detailing, and the bridesmaids wore black floor-length gowns with gold glitter detailing on top.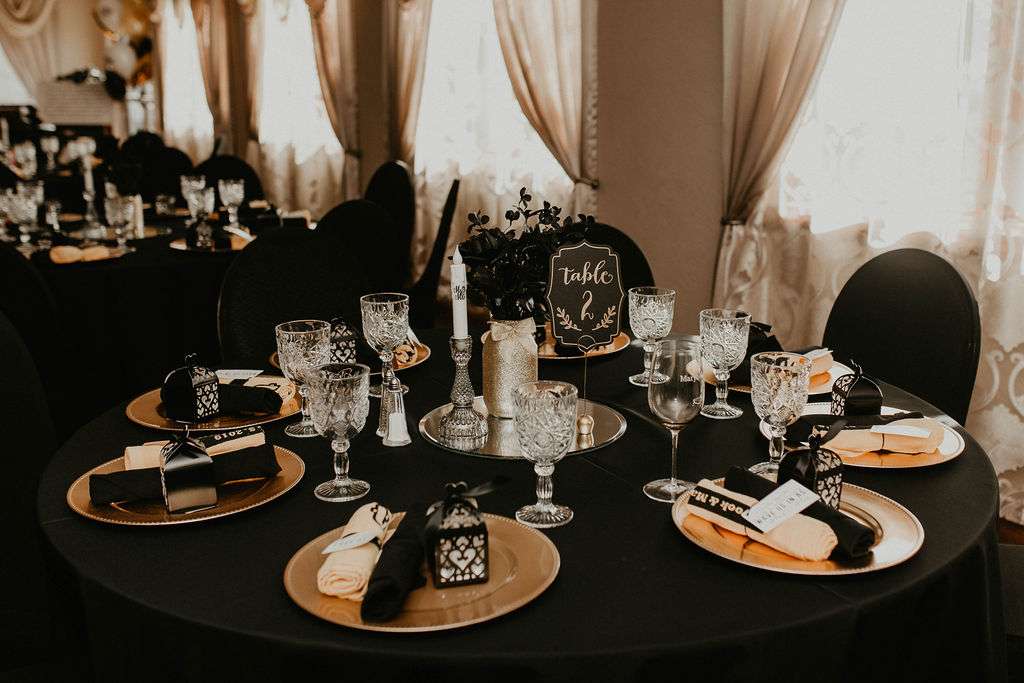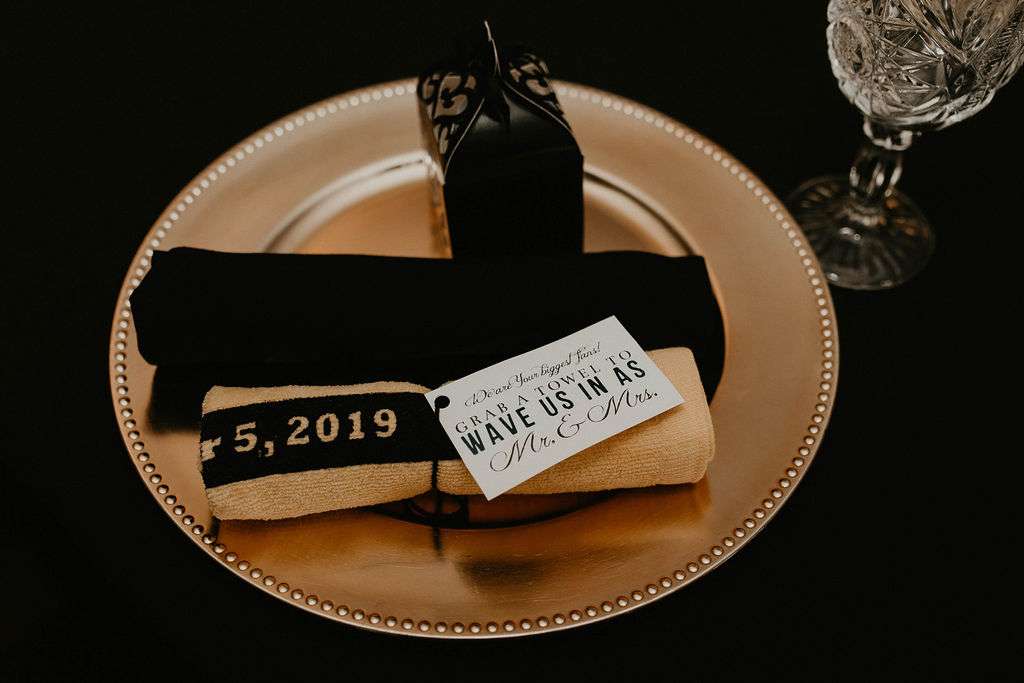 The couple had a $30,000 budget to bring their dream day to life. Both their ceremony and reception were held at the Greenhouse Winery in Pennsylvania, which formed the biggest part of their budget. They saved money on flowers and centrepieces; instead of going through a florist, they ordered silk flowers from Etsy and made the centrepieces themselves. Not to mention that, as well as the cost saving, with silk flowers everyone got to keep their arrangement as a former memory.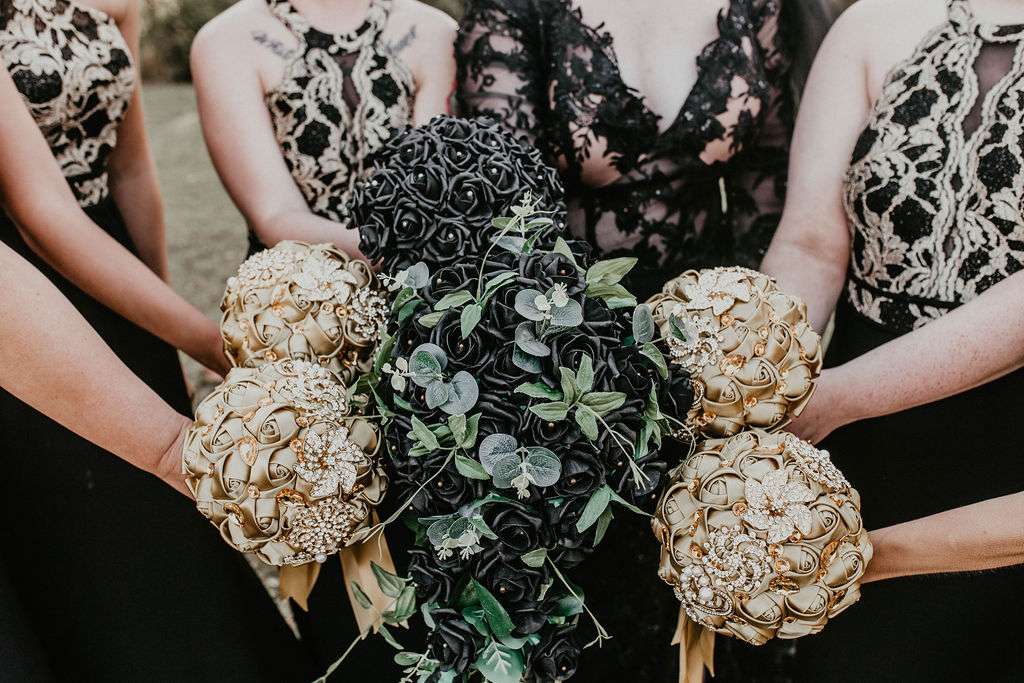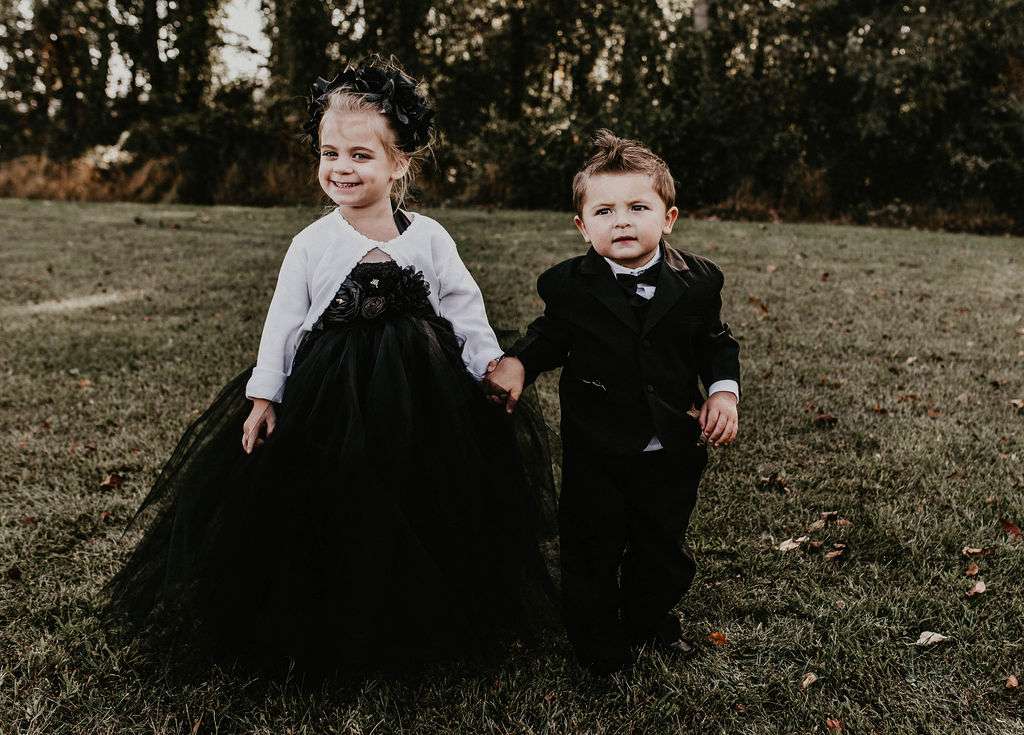 Before their ceremony, Brook and Mark had a first look, where they actually exchanged vows privately between the two of them. Their ceremony was then held during the afternoon in front of a gorgeous waterfall and flowers surrounding the pergola they stood under. The bridal party came out to Make You Feel My Love by Adele followed by Brook and her dad coming out to the instrumental of Don't Wanna Miss A Thing by Aerosmith.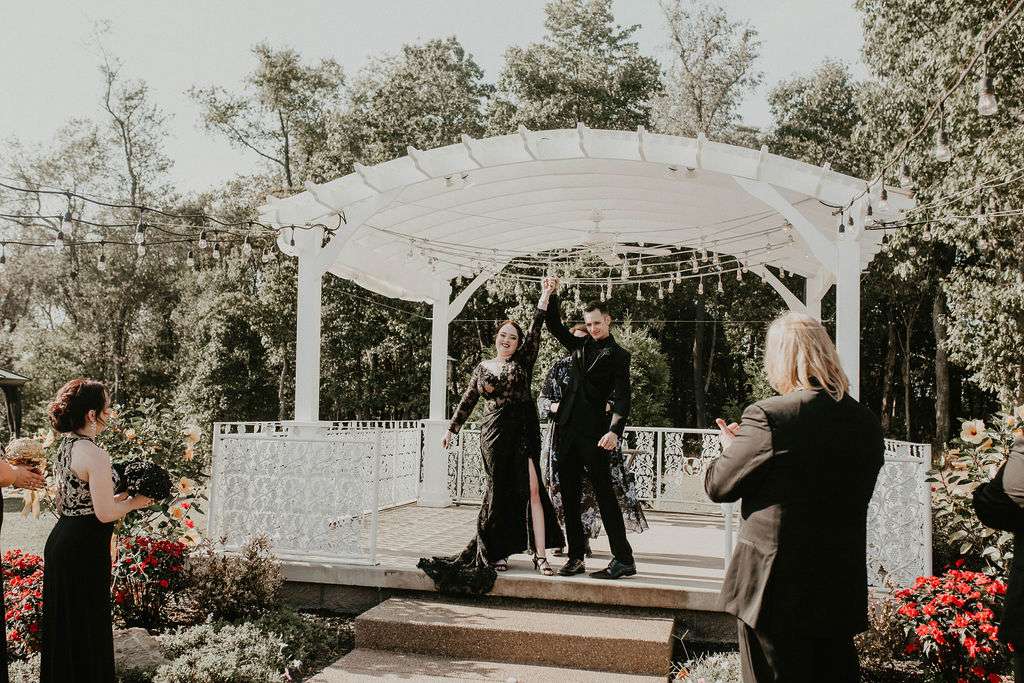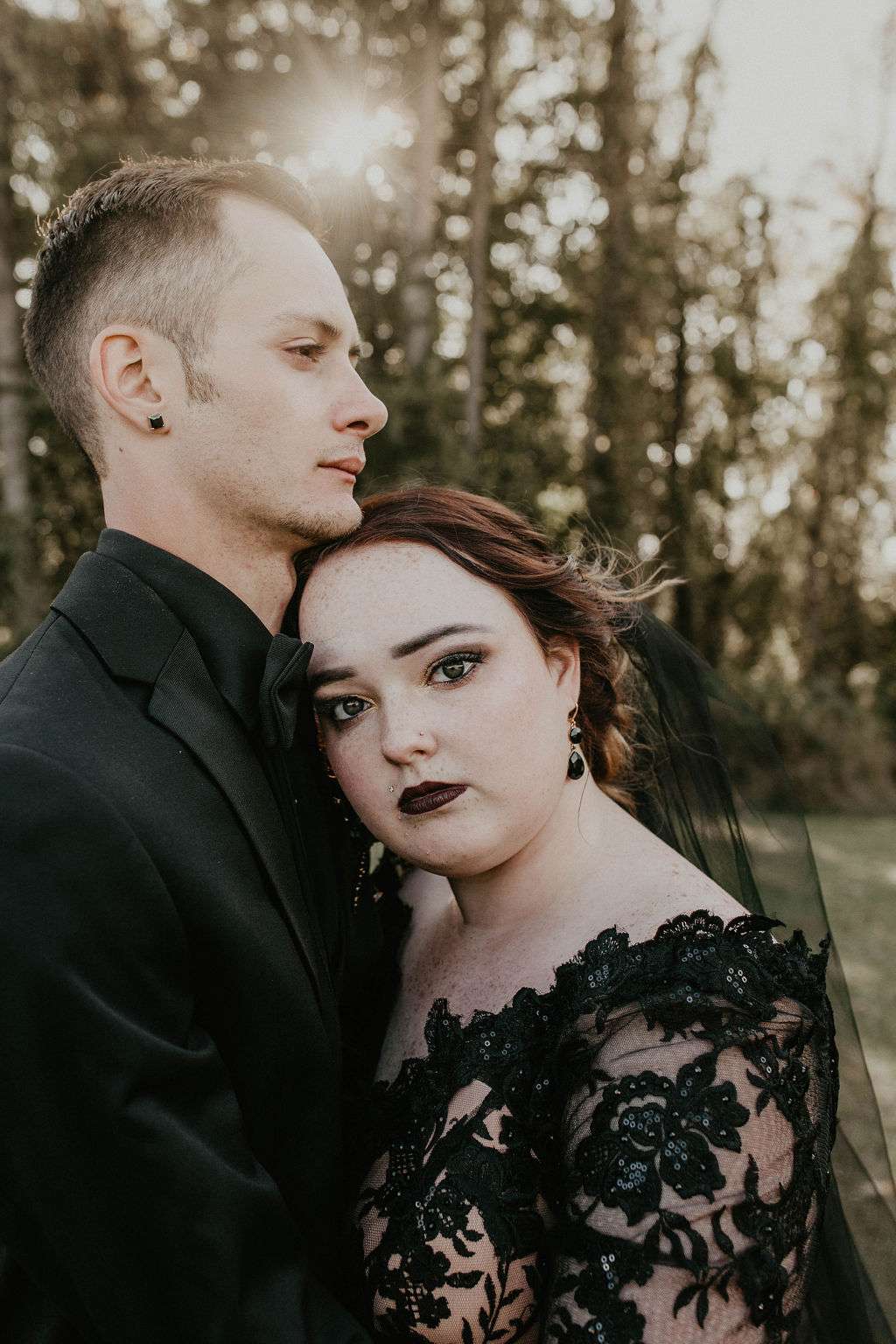 "I'd say our ceremony was our favourite part of the wedding," concluded Brook. "During the beginning of the year my husband had donated over half of his liver to save his father's life. We went through months of recovery all while planning our wedding at the same time. It was a rough year but as soon as I started walking down the aisle I felt a moment of clarity and peace. The day was finally here all along with my father in law."