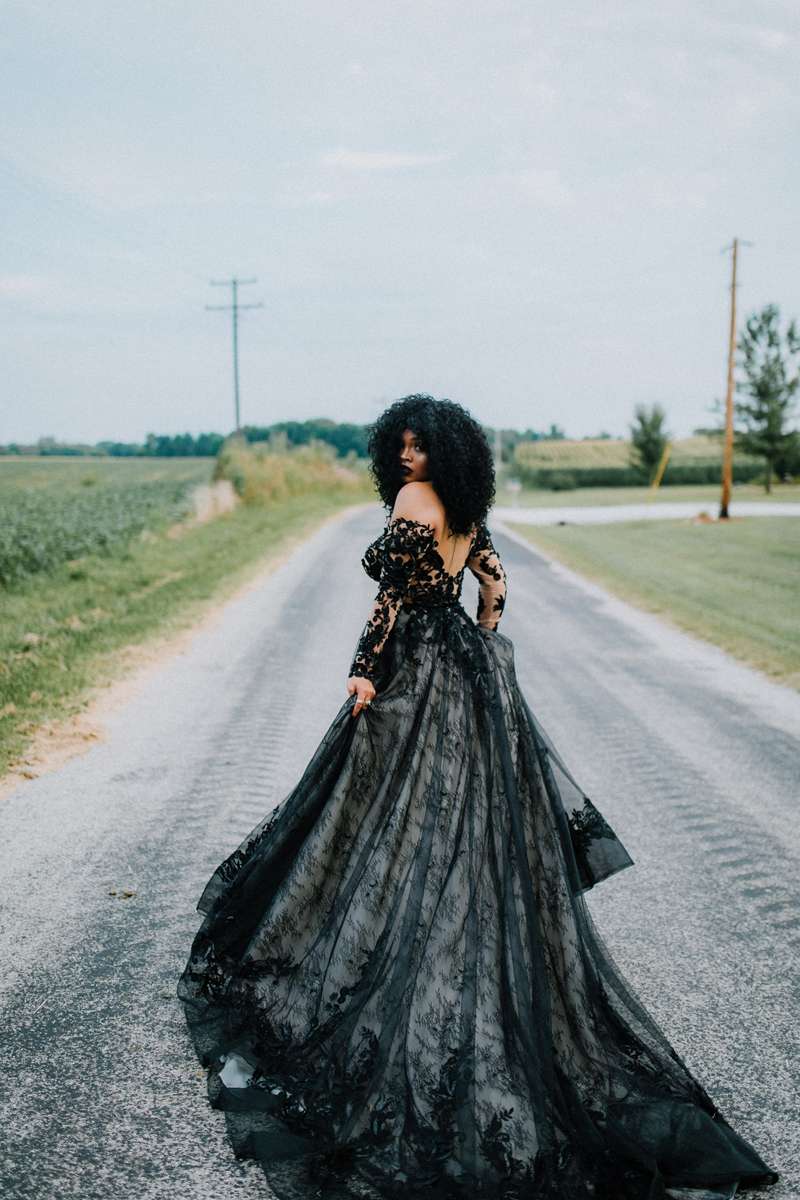 It's September (WHAT!?) which means its basically Autumn and nearly October which can only mean one thing… HALLOWEEN IS JUST AROUND THE CORNER! I know you're just as excited as we are, which is why we're pleased as spiked punch to be sharing this spooky yet sexy goth bride shoot with you today.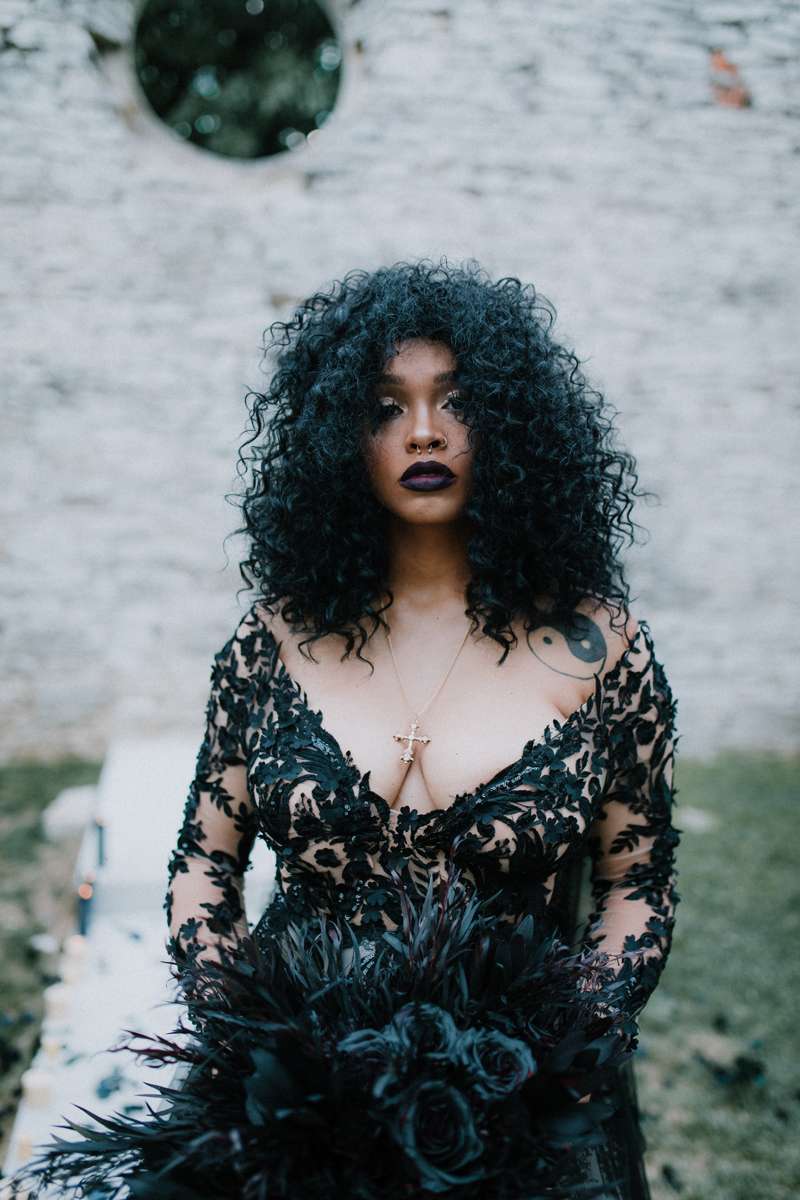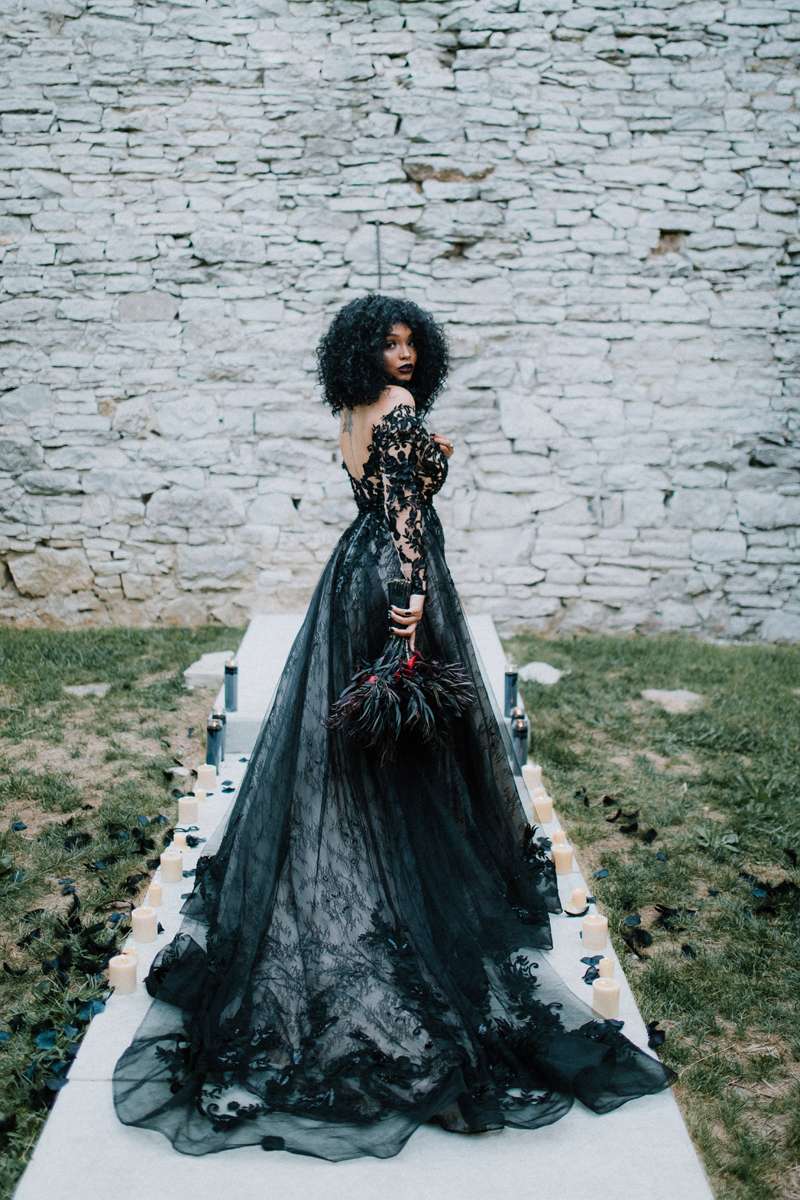 Organised entirely by photographer Heather Pippin based in St. Louis, we know you're going to love this one just as much as we do. Fierce doesn't even cover it.
The relatively simple shoot took place at an old church turned intimate wedding venue called Salem Baum Church in Waterloo, IL. The smoke, the stunning Maggie Sottero black wedding dress and a whole lotta sass make this shoot what it is – no bells, whistles or over the top props and 'stuff' required.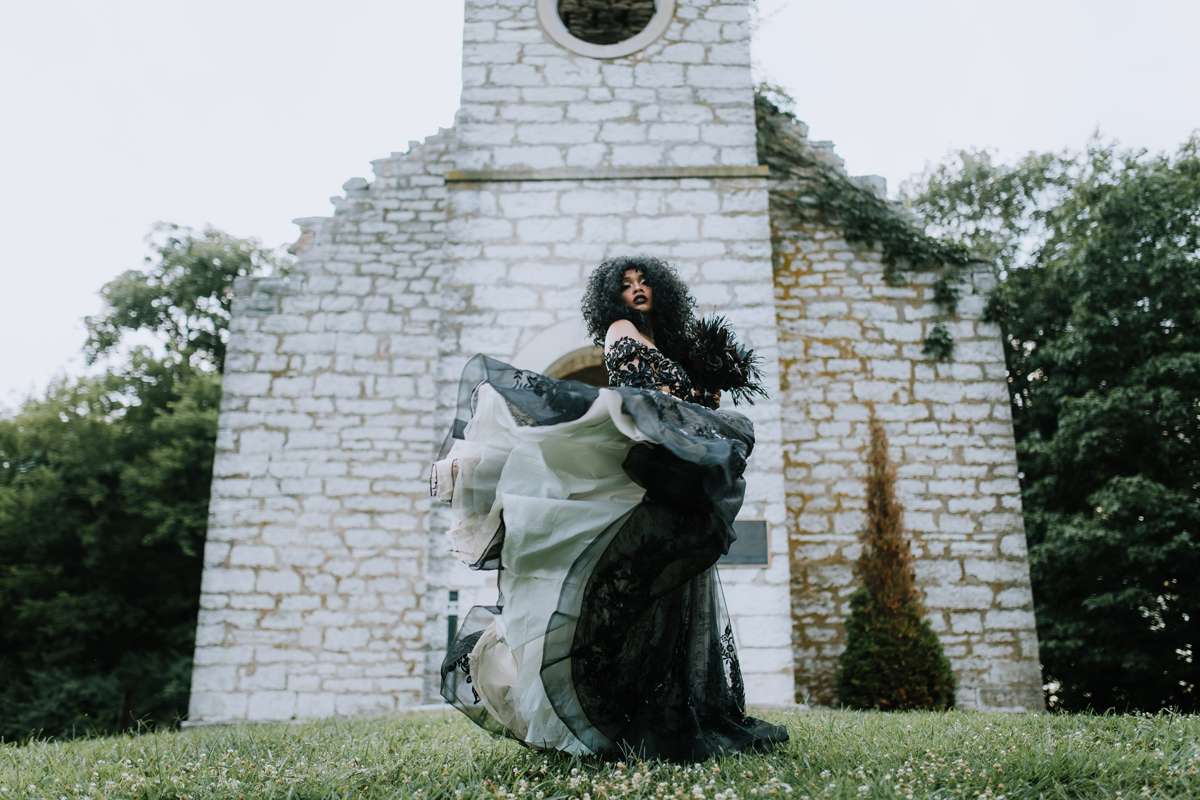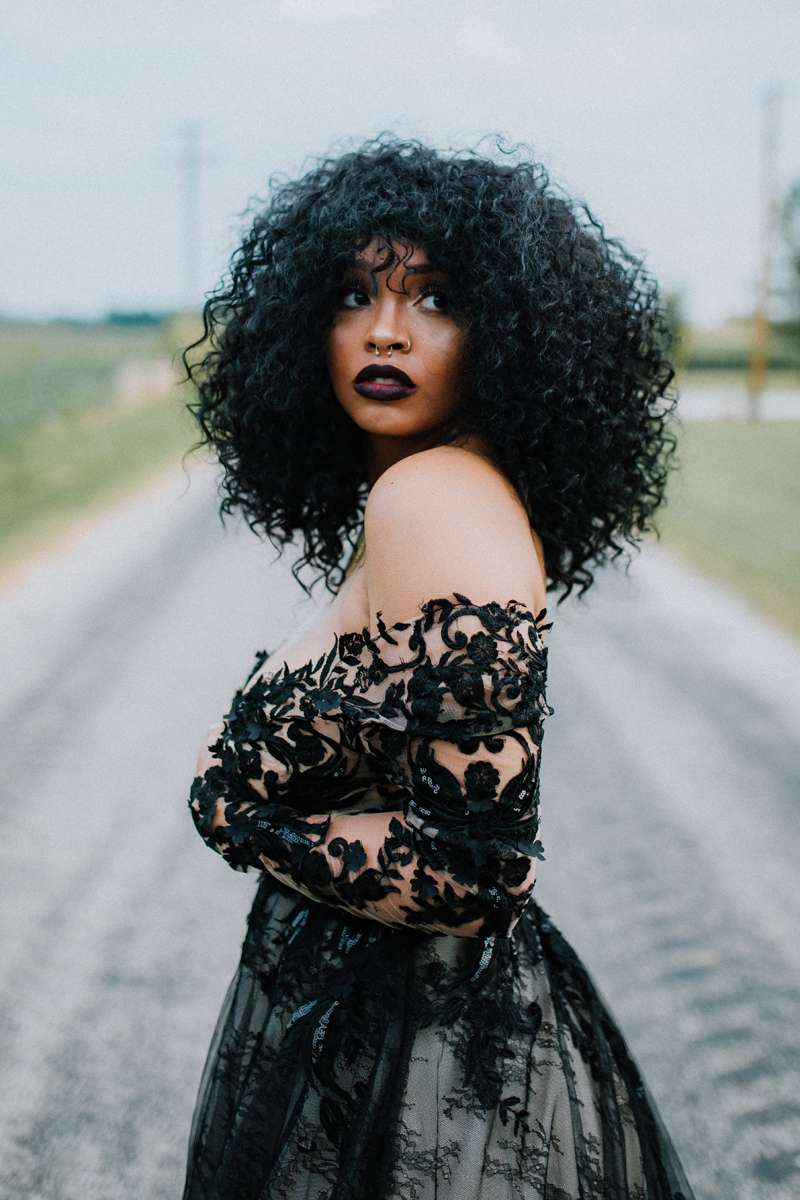 "I hope this shoot inspires more brides to try a more non-traditional look for their wedding because this Zander gown by Maggie Sottero Designs is killer and I think the world is changing and there is nothing wrong with being a little edgy and different!" says Heather. "As far as it being different… I don't know that it's really different. It's just my version of how I see the dress. I'm also a boudoir photographer so we added a bit of that in too. I think everyone's eye and the way they see feel and photograph things are different. I just hope everyone loves and appreciates my art."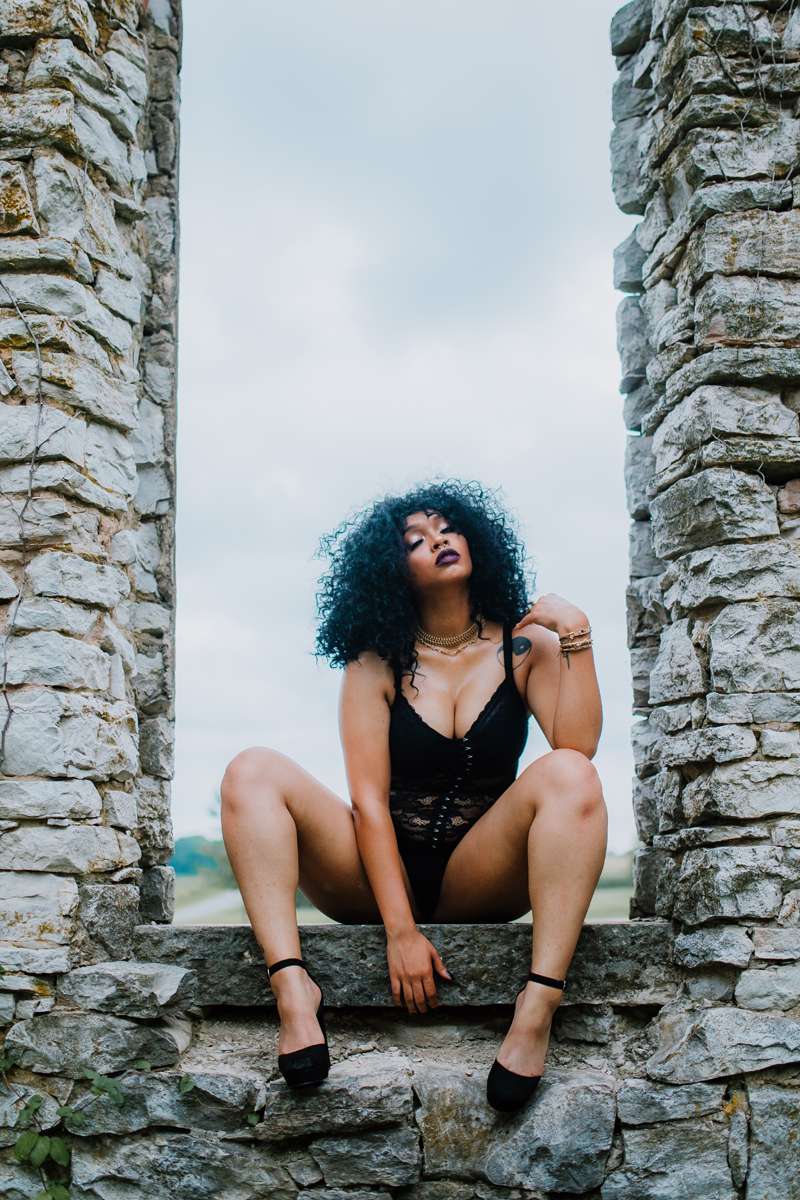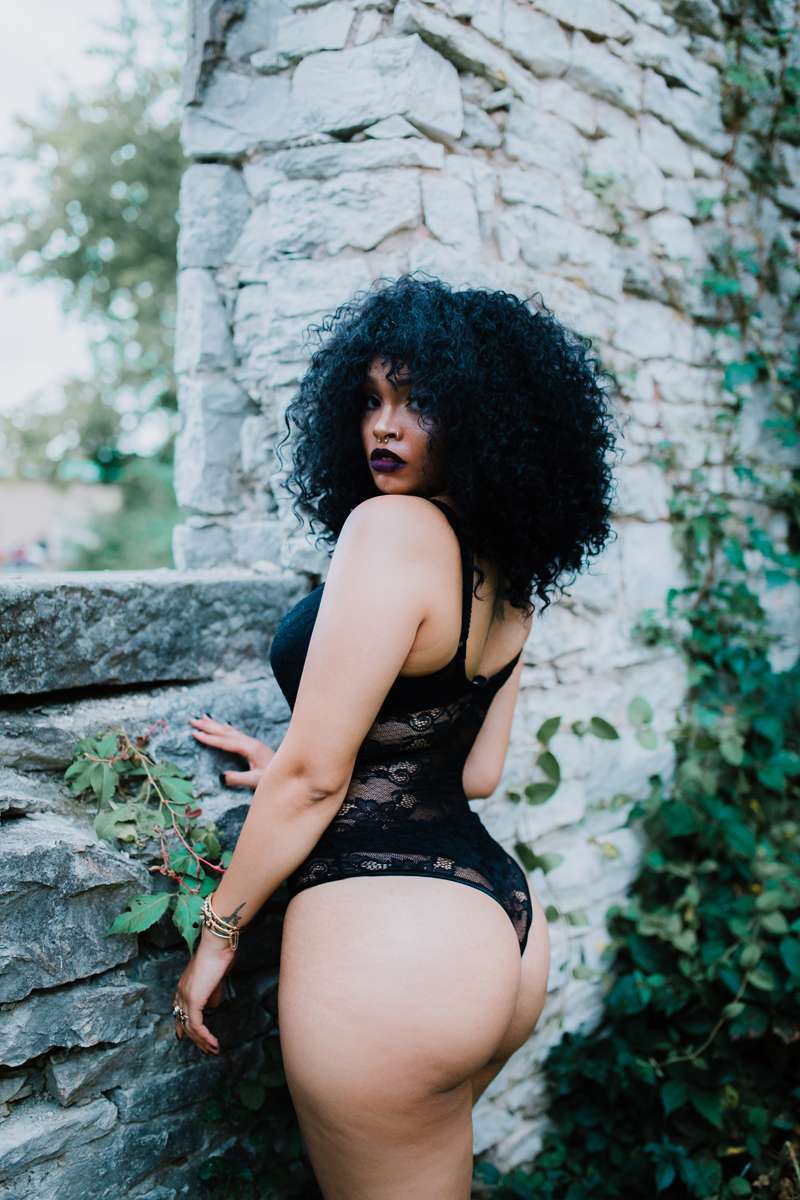 We seriously DO! Thank you Heather. Hands up who's as obsessed with these shots as we are?