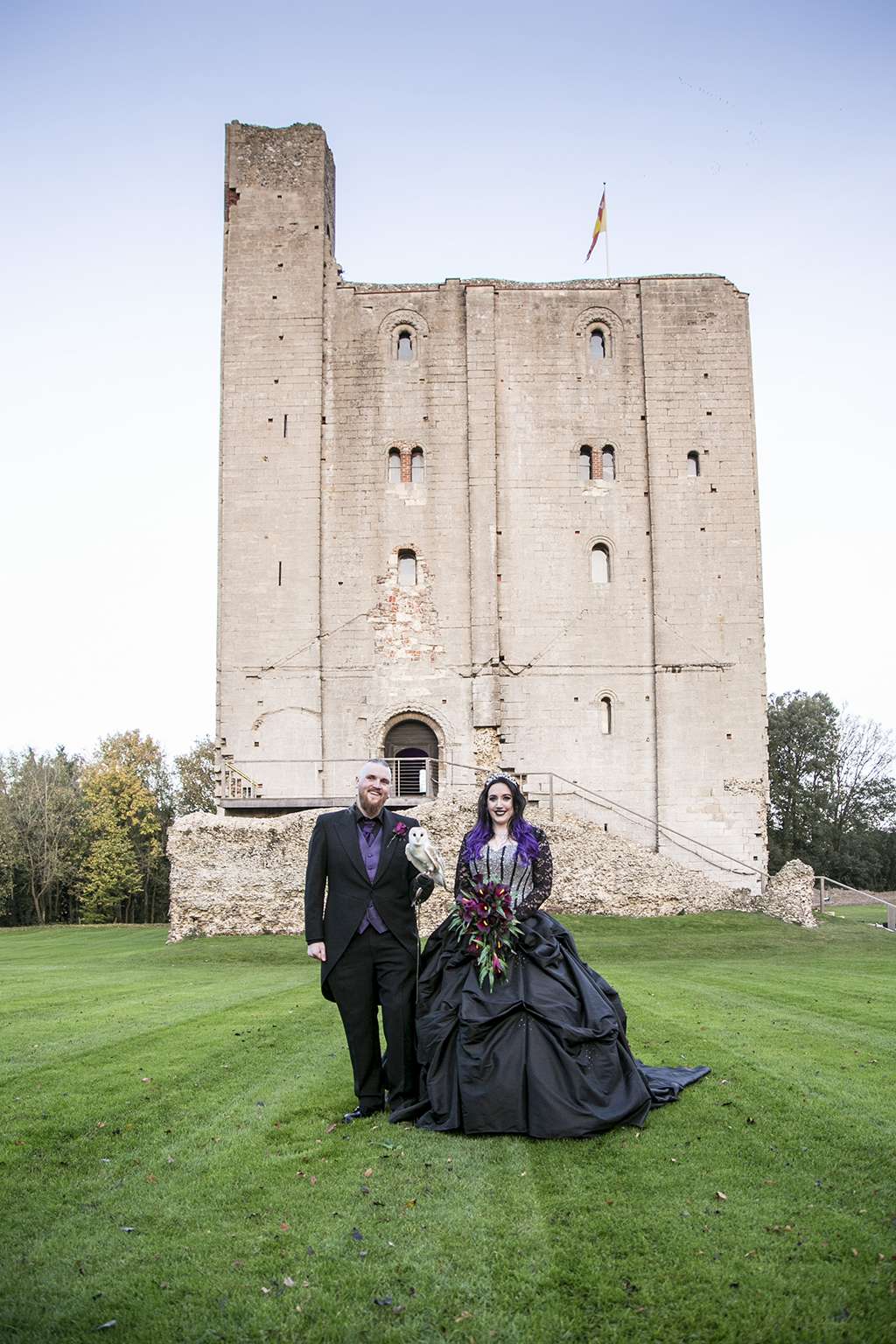 Marc and Chloe have always been interested in gothic style and an alternative lifestyle – meeting at a metal gig in 2012 – so it was never a question that they'd have anything other than a wedding that reflected their true selves!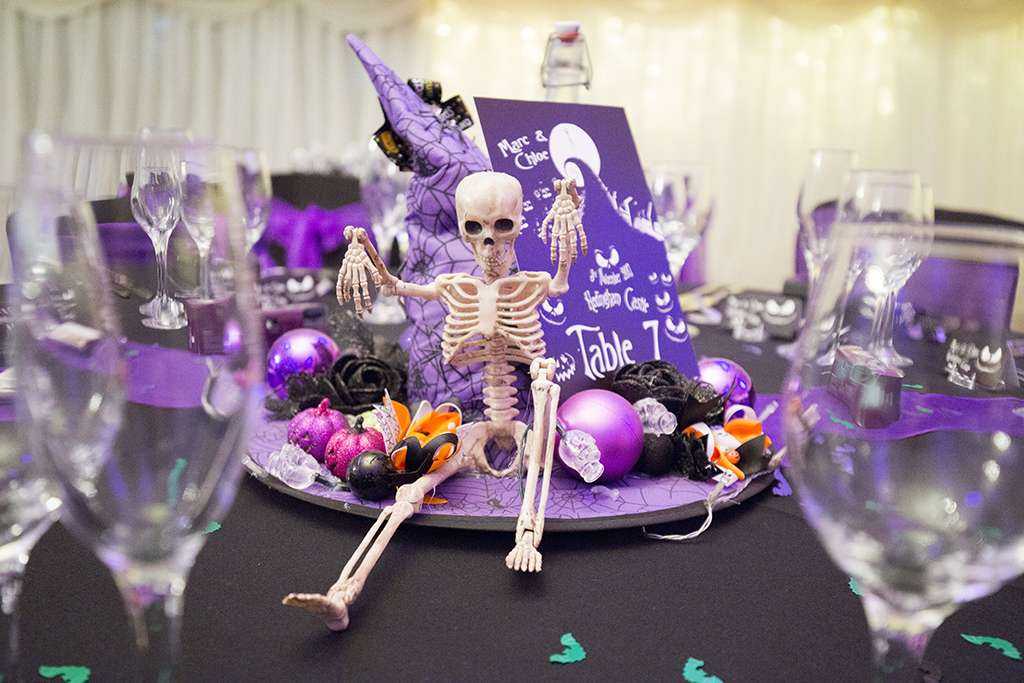 Their venue, an actual real-life castle, was the perfect setting for their gothic and Halloween inspired day. Hedingham Castle in Essex is a nine-hundred year old Norman castle, full of medieval splendour. They had their ceremony within the castle itself, before moving to a marquee for their reception.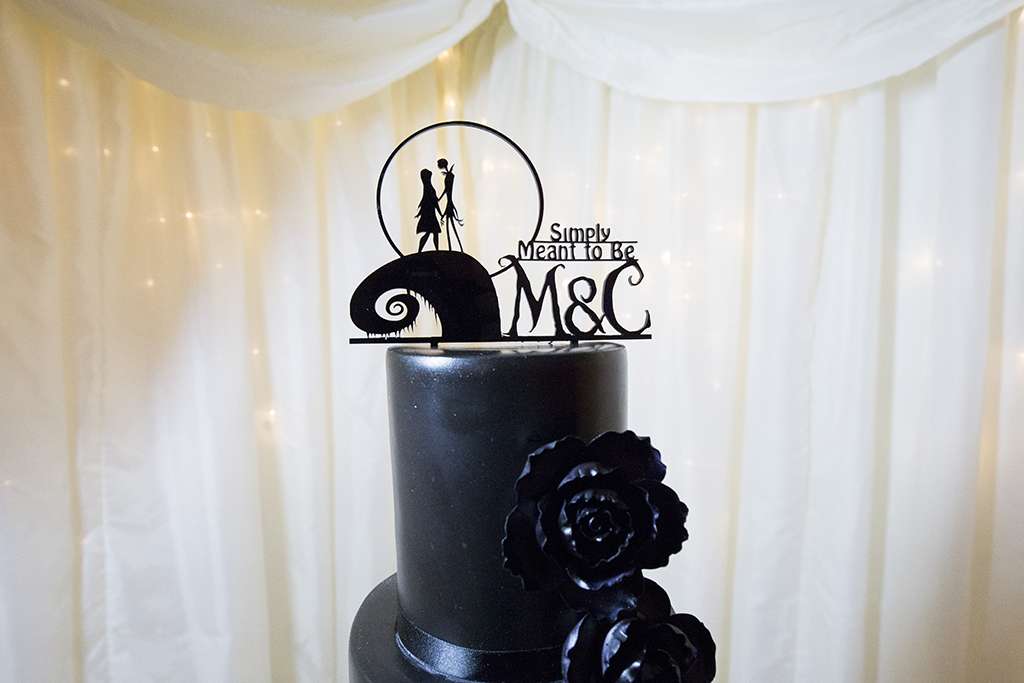 The couple put their own stamp on their day by DIYing much of the decor. Armed with eBay and a glue gun, they spent hours constructing the centrepieces, name cards, a table plan and they even had a pick 'n mix table complete with smoking cauldrons! They had coffin shaped favour boxes filled with Halloween chocolates, a Nightmare before Christmas themed cake topper, table plan and name cards, and all purple everything, from the soft furnishings even down to Chloe's hair.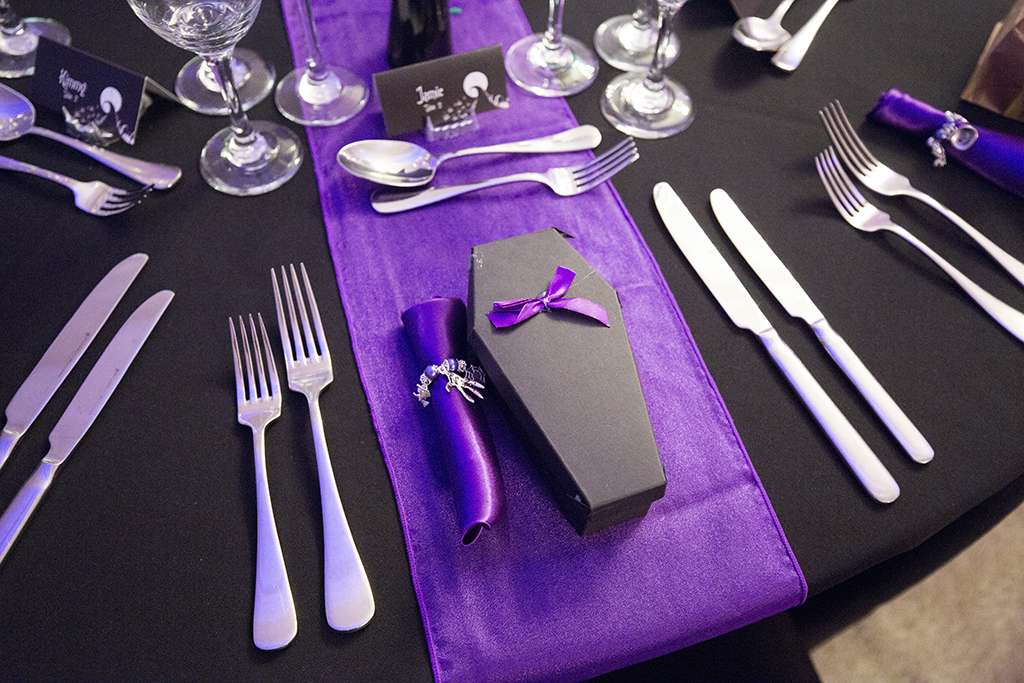 As they got engaged at the Harry Potter Studio Tour in London, they just had to make sure there were some magical touches throughout their day as well. "To be honest, I would've loved a full Harry Potter themed wedding," explained Chloe, "but Marc isn't as big of a fan as I am, and it was our day after all, not just mine." They settled on a Potter themed guest book and card box found via Etsy, and an owl as a ring bearer!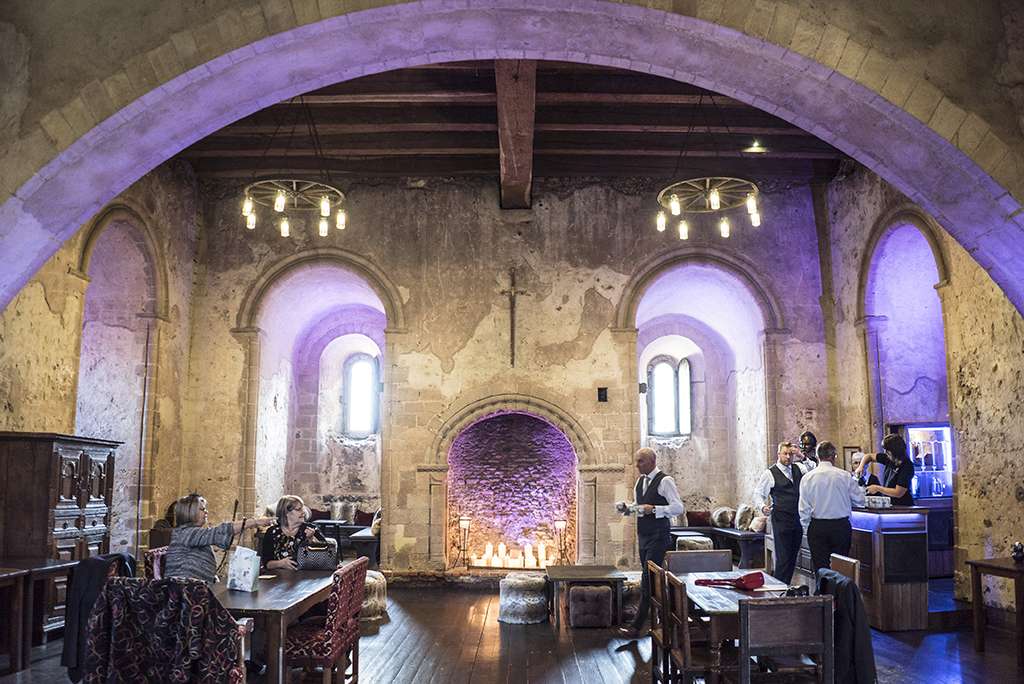 Marc loves all things viking, so they threw in a few touches to represent him, too – such as drinking horns and a hog roast for the buffet. Their cake knife was a mini replica of Jon Snow's sword from Game of Thrones. As well as the owl ring bearer, they had a birds of prey display during their reception which went down a treat with their guests.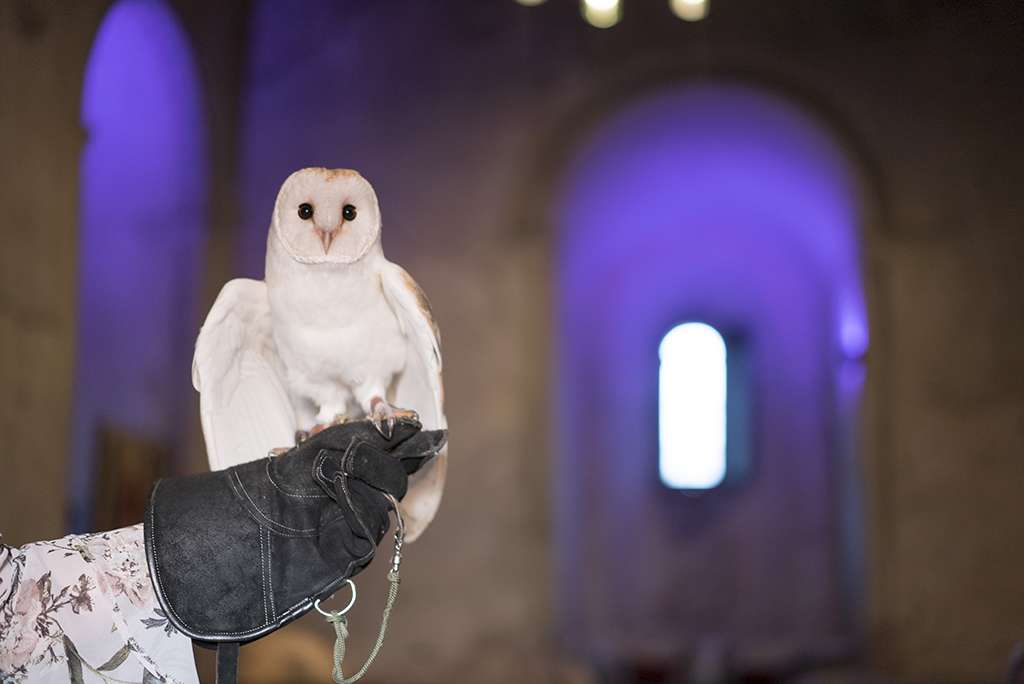 Their first dance was to Warmness on the Soul by Avenged Sevenfold. "We were toying with Ed Sheehan's Perfect", said Chloe, "but we knew it was something everyone was going to pick and wanted to keep things different! It was an interesting choice for some of our guests, but meant an awful lot to us. You have to do what you want on your wedding day, after all; it's your day, so do what makes you happy and not what others want."