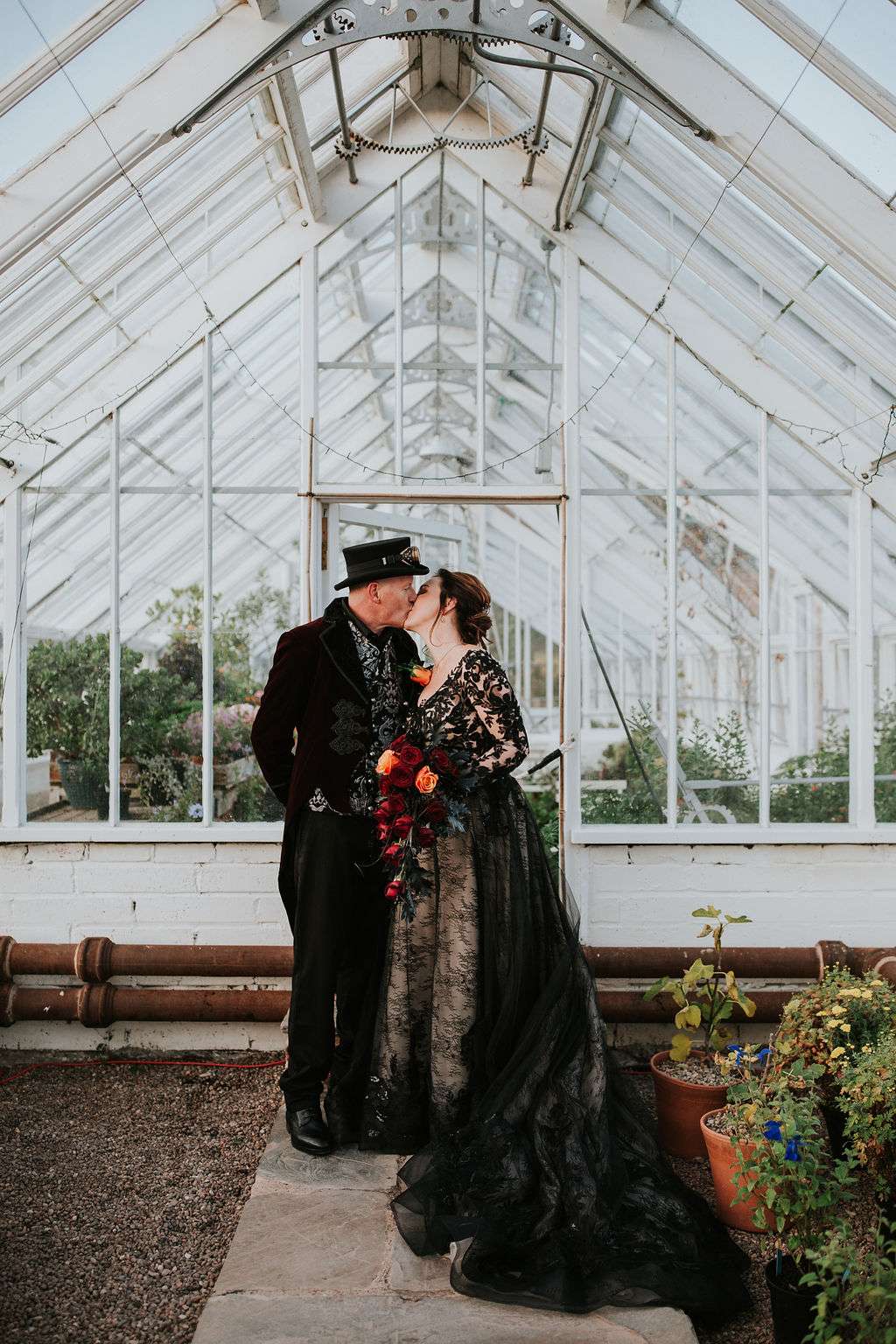 Bill and Julie did not want to confined to one theme for their October 2019 wedding, so took many elements of things they enjoy and paired them with traditional elements that resonated with them to craft the day of their dreams.
From a gothic inspired wedding dress to the use of Scottish wedding traditions, Halloween touches to a sparkler 'confetti shot', they used lots of different elements to make the day their own. They also wanted a day that was fun for their guests – and why not give them an excuse to dress up, too!? They stated costume desires on their invites and included the tagline 'be as devilishly dapper as you dare!'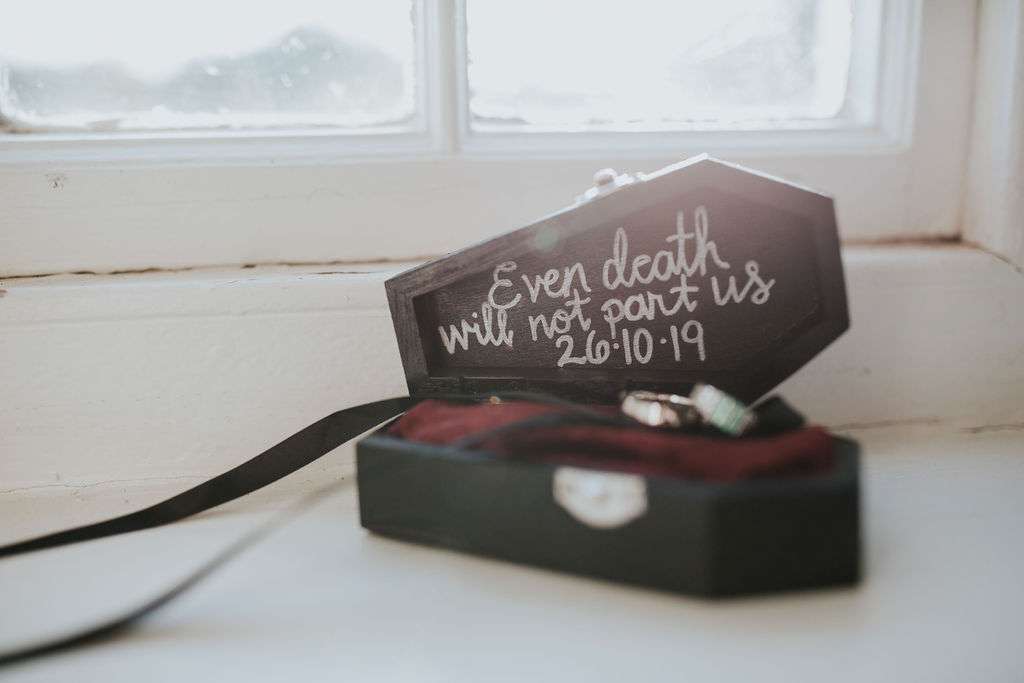 Bill and Julie set the bar high with their own outfits; Julie wore a black lace gothic-inspired Sottero and Midgley dress, styled with antique jewellery and headpieces from Etsy. Bill rocked a suitably Victoriana inspired ensemble from Violent Delights, and their bridesmaids wore ASOS dresses paired with burgundy lace chokers (made with off-cuts from the dresses) and tartan wraps.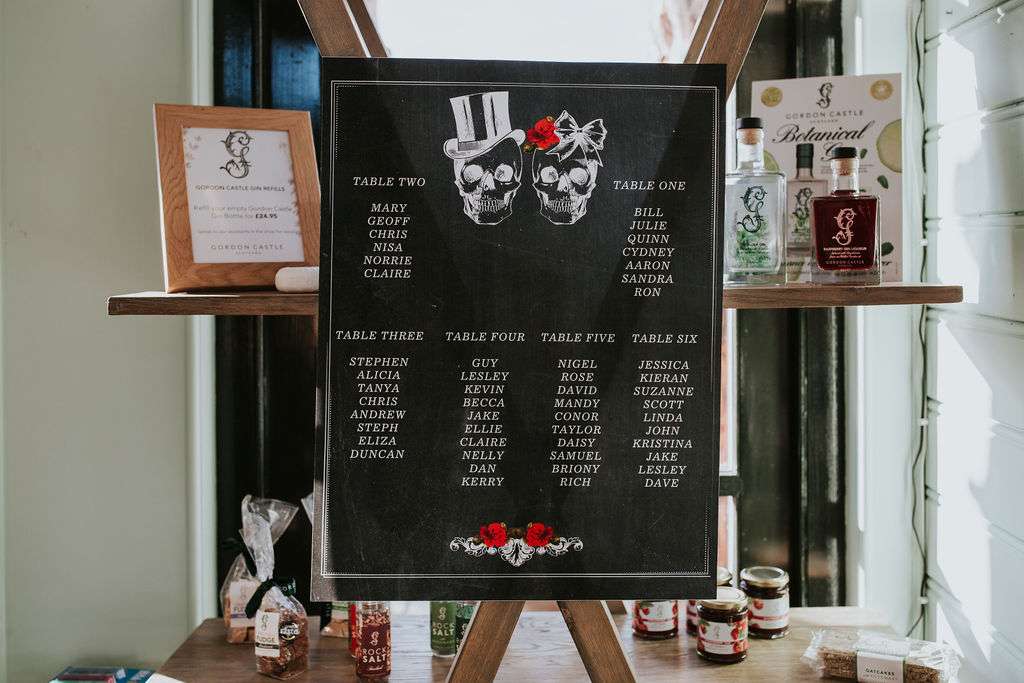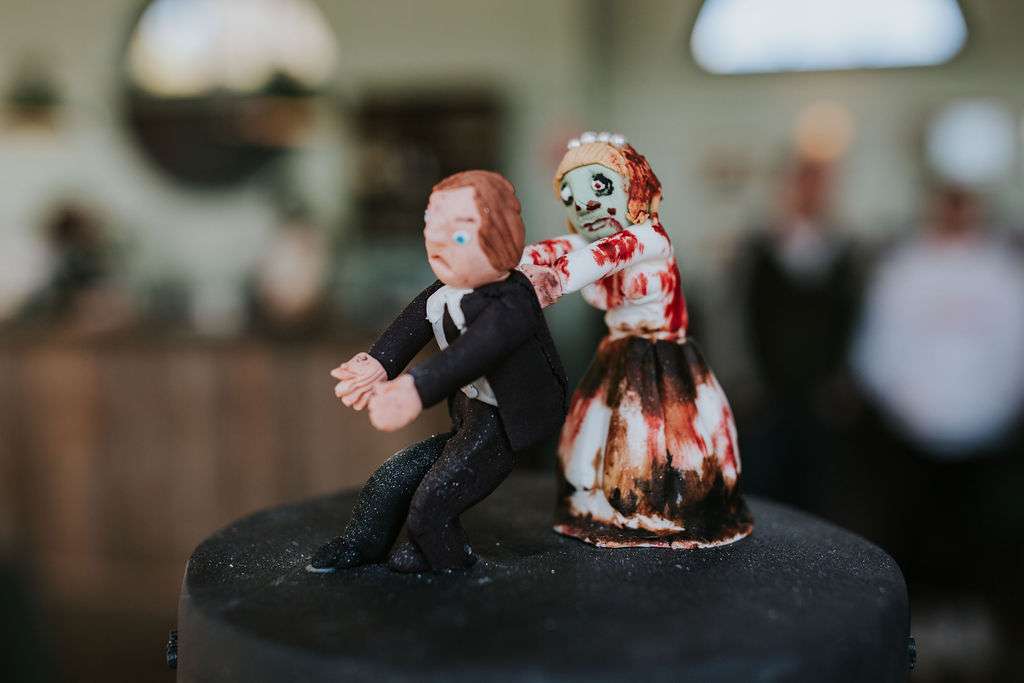 With a £15,000 budget, their biggest expense was their catering – it was their one extravagance, as they wanted a decadent, three-course Scottish themed menu. To save money, they shopped around for decor and favours; making the most of seasonal sales, and picking up Halloween favour boxes and filling them with sweets and bar tokens in lieu of a free bar. They used end of season petal mixes for the confetti cones that they were able to buy in bulk. The pumpkins were provided by the venue's garden.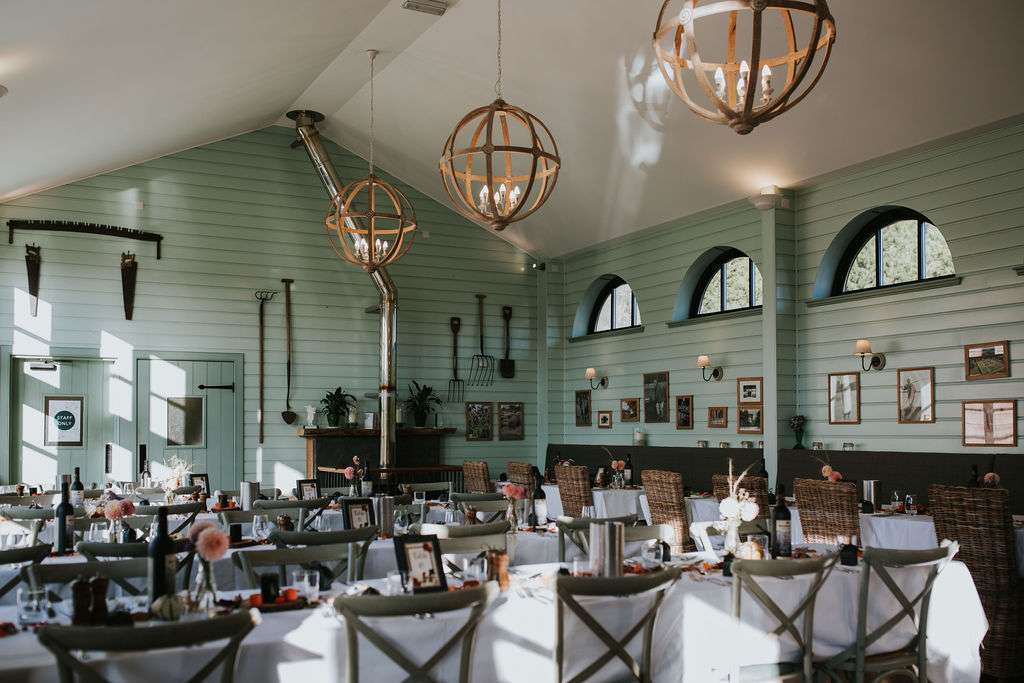 They had a celebrant perform a humanist ceremony that included traditional Scottish elements such as the Quaich and a bagpipe player. "The ceremony was brilliant," Julie reminisced. "Neil our celebrant spent time beforehand asking questions and getting to know us before preparing our vows. We chose to keep most of the service secret so it was a surprise to both us and the guests! The aisle lined with pumpkins and orange and red petals set the tone, fun and vibrant."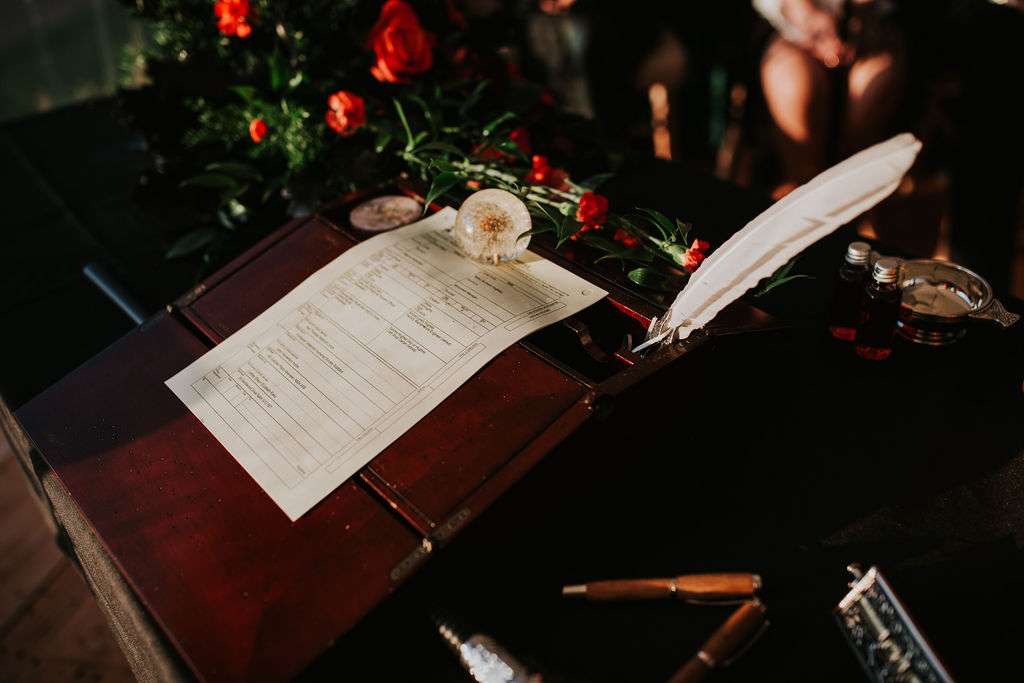 Bill and Julie's favourite thing about planning their wedding was getting to plan the best Halloween party ever! "Take recommendations from friends on local suppliers e.g cake, make up and hair and book them as early as you can," they advised. "Spend what you can afford on the location you really like but shop around and make your own favours and décor, with imagination you can decorate cheaply but with flair. We found guests love to dress up, don't be afraid to do something out of the ordinary. Don't be afraid to mix it up too, there are no rules that say you can't have more than one theme, it is your day!"