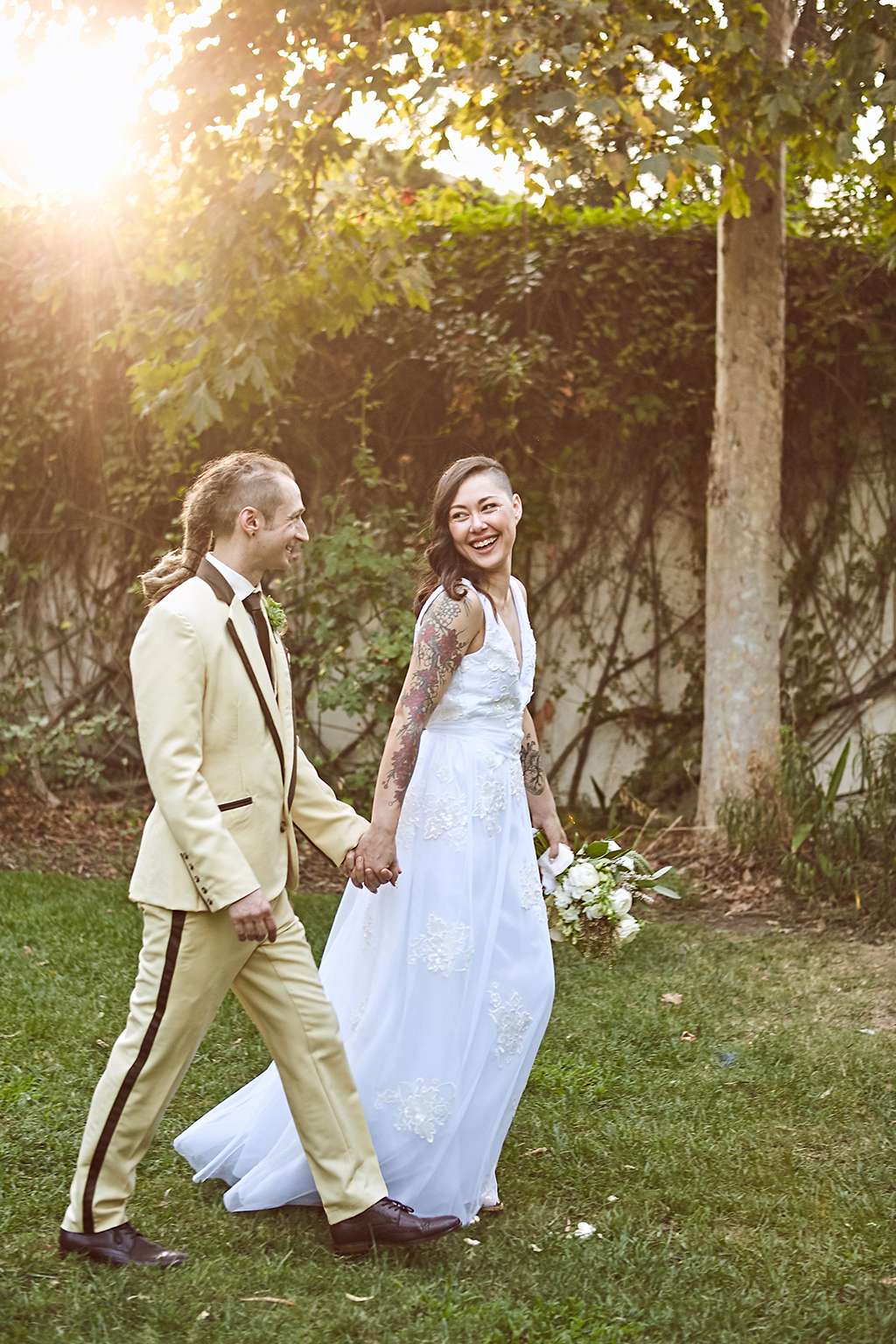 Chris and Luana met completely through happenstance: Chris was on his way home from a pool party with friends, when they decided to stop for food. Luana happened to be working the counter that fateful evening, and the rest, they say, is history. They had their rehearsal dinner at the very same restaurant nearly 10 years later.
After Chris proposed at their annual trip to Coachella, the couple married at the Los Angeles River Centre and Gardens in an outdoor ceremony, with a reception at the same venue after.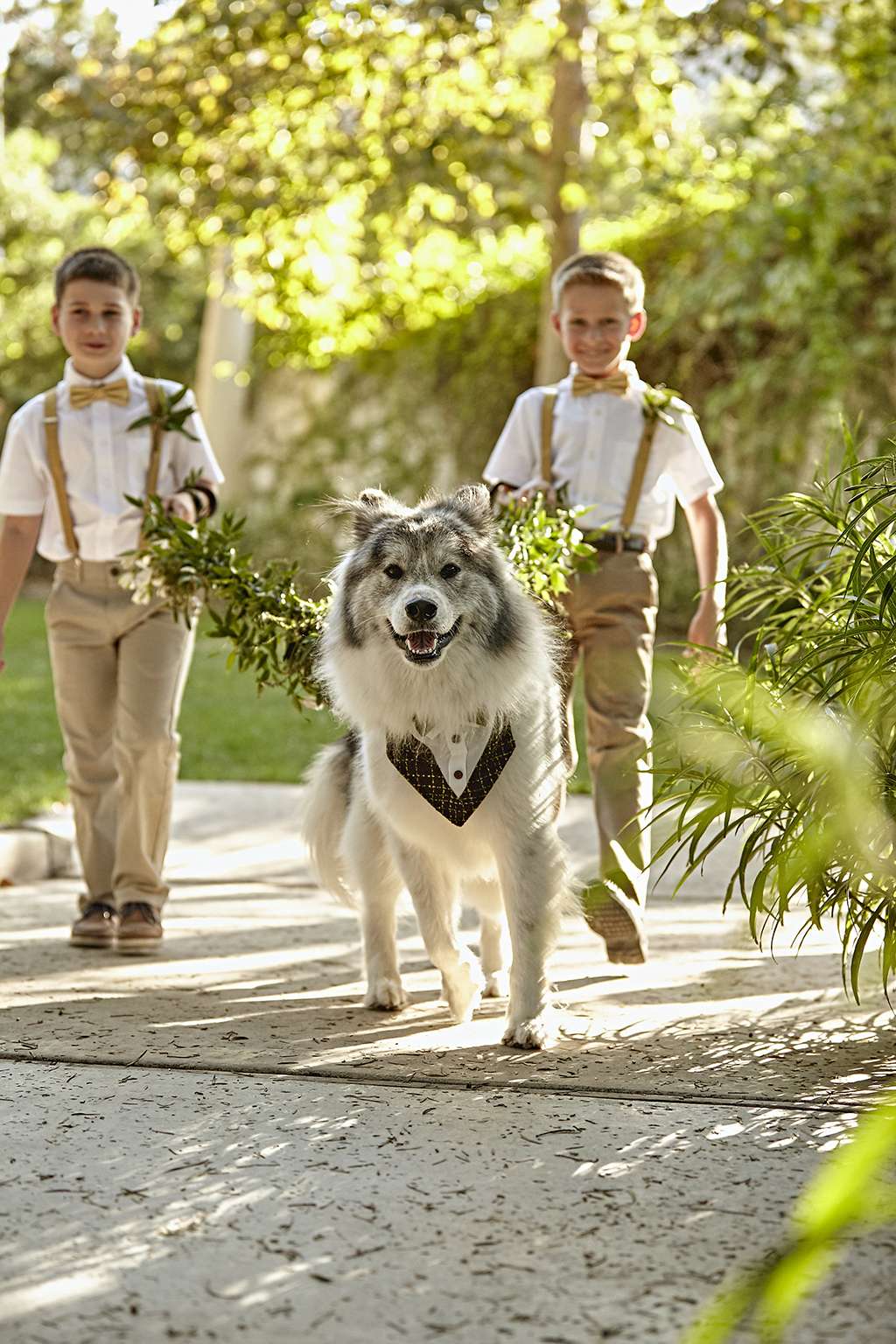 The couple knew from the start that their rescue pup, Roky, would be involved in the ceremony, and he made the most of his moment in the spotlight by barking at the priest during their blessing! "Everyone else was quiet so he thought it was his turn to speak up and give us his own blessing" laughed Luana. "It was one of my favourite moments of the whole day".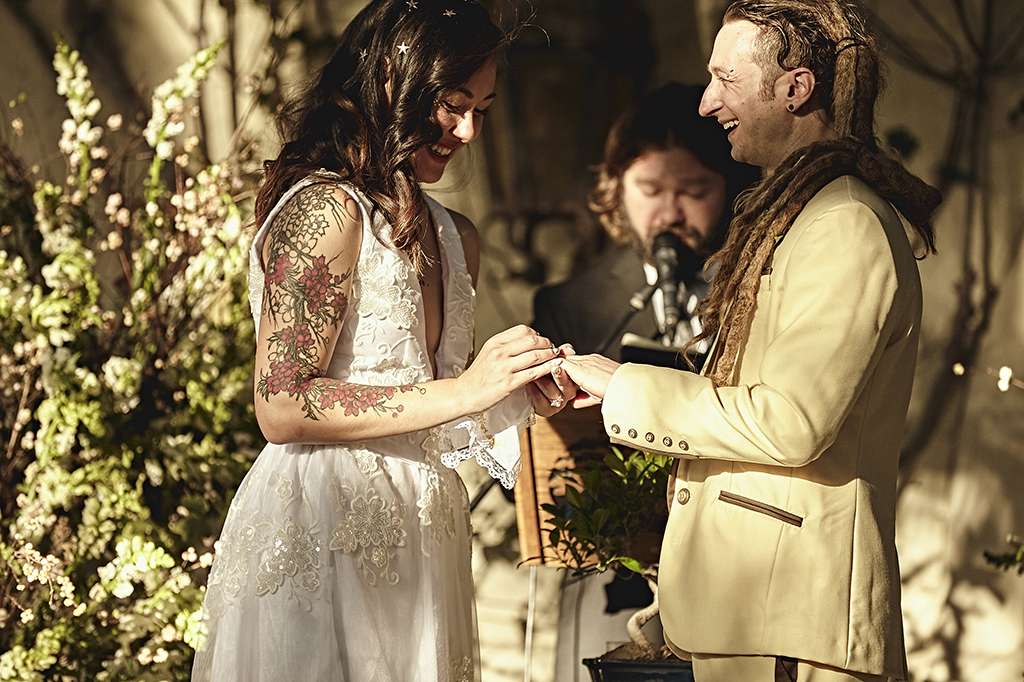 Continue reading