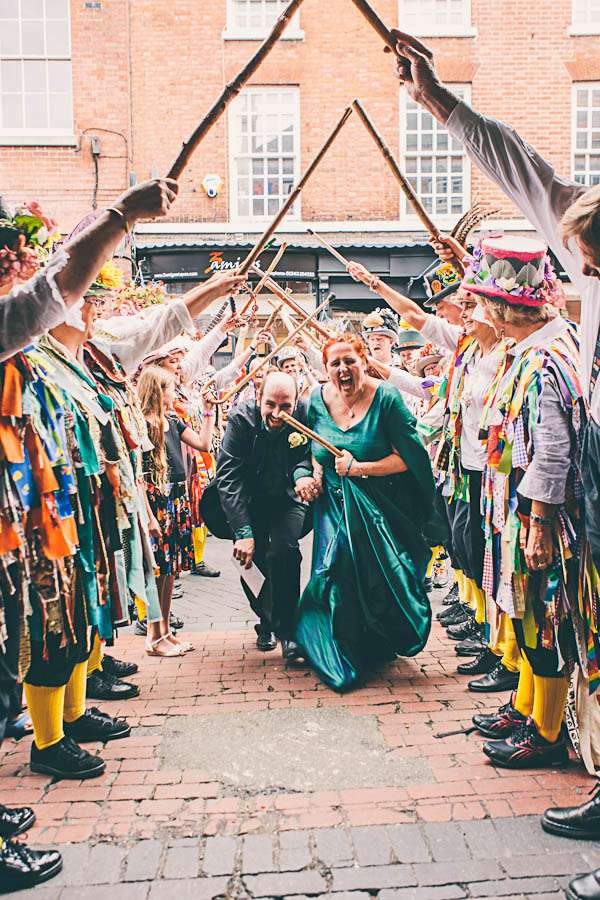 What could be more 'quirky-Brit' than Morris Dancing? For my foreign friends, Morris Dancing is a traditional form of English folk dance dating back to the 15th Century. Dancers adorn their bodies with bells and whistles whilst wielding handkerchiefs, sticks and even swords… It's certainly a niche form of fun, but one that that initially brought Bev & Ed together.
"I met Ed met when I joined the Border Morris Dancing Side Ryknild Rabble," began the bride. "Our first dance was our favourite Morris dance which we danced on the cobbles outside our reception venue, the Kings Head in Lichfield. It was a fantastic moment to share our wedding dance with the all the Ryknild Rabble and the people of Lichfield who watched from the side."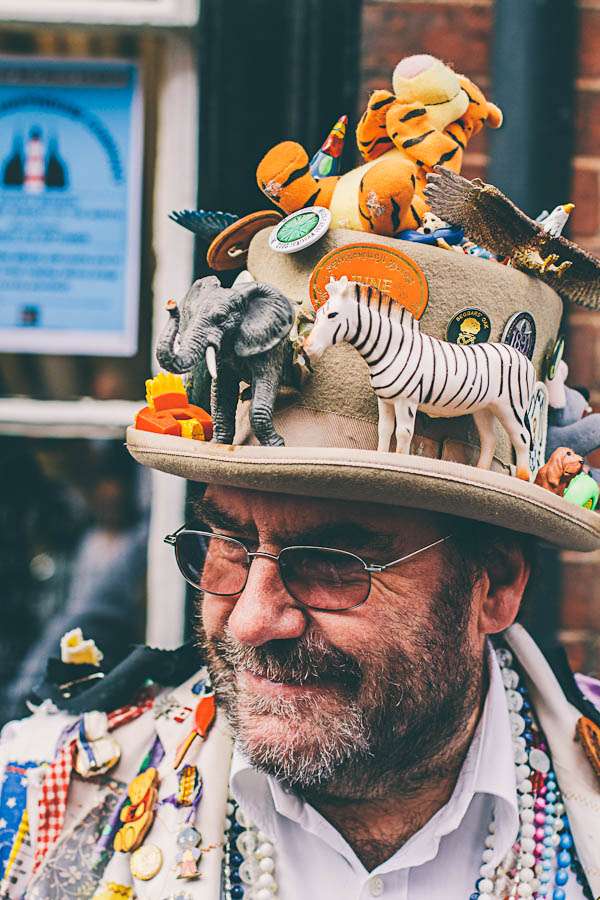 "We decided to have a day that would be relaxed based around the things we enjoyed – beer, live music, good friends, great traditional dance and honest basic grub. We wanted people to have the option to come and go as they pleased."
The couple planned the entire wedding themselves, spending just £3000. "We loved our free flowing day and so many people have commented that they did too", Bev continued. "Some of my friends from work are Muslim and they commented how much they enjoyed it too. We were so pleased to create a fantastic party that also crossed over cultural boundaries."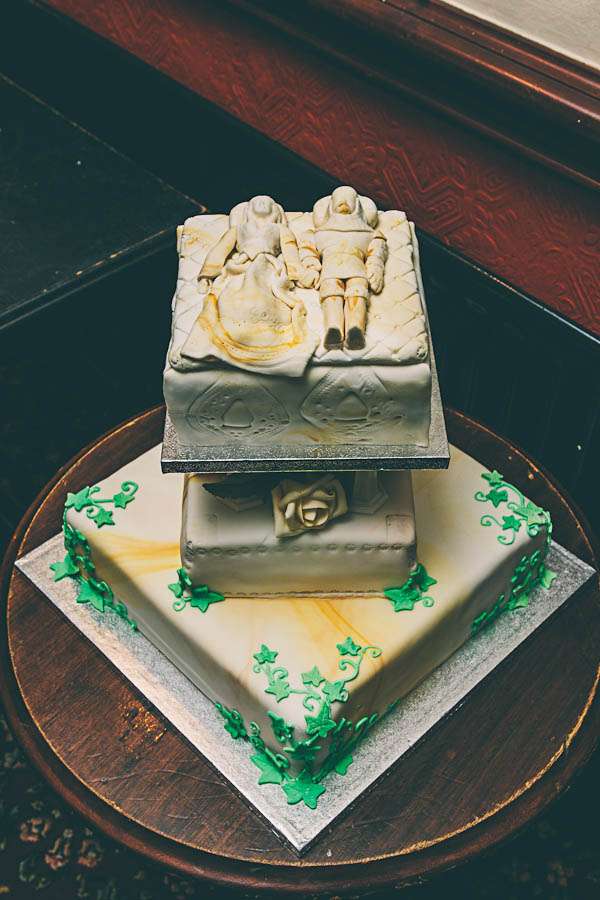 The couple really wanted to add their own stamp to their reception decor which started with the cake. "Ed is an archaeologist and wanted a knight's tomb inspired cake with the bride and groom laying side by side. Maria Credali created this unique and beautiful 3-tier cake evocative of a knight's tomb with marble effect icing. Everything else was handmade by me I tried to make everything as personal and cost effective as possible."
For the catering the couple wanted something fuss-free, honest and simple so they went for jacket potatoes! "We decided to have good honest simple food everyone could enjoy so we had fresh jacket potatoes with a variety of fillings from Juicy Jackets of Leicestershire."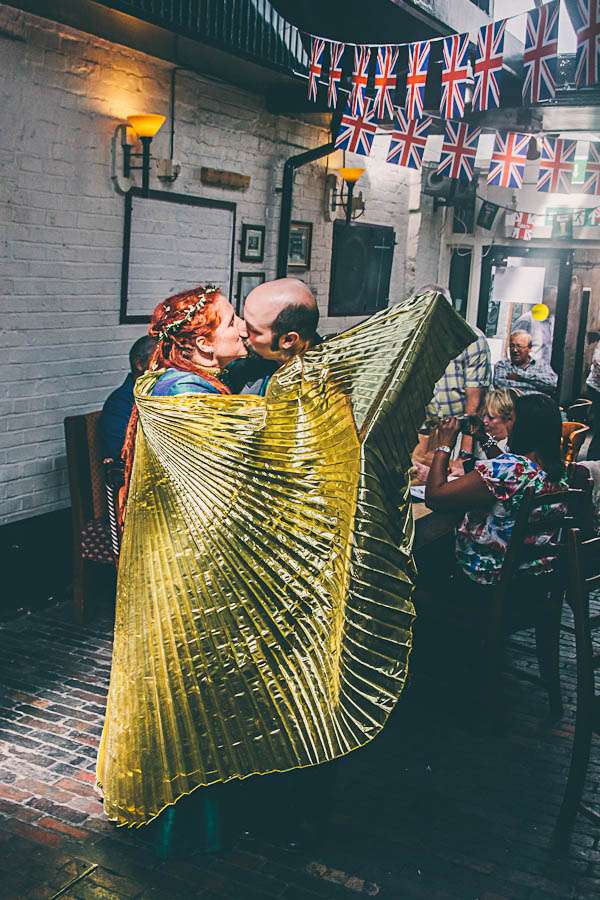 So fun! Thank you so much to Bev & Ed and their photographer Andy of Peacock Pix for sharing with us today.