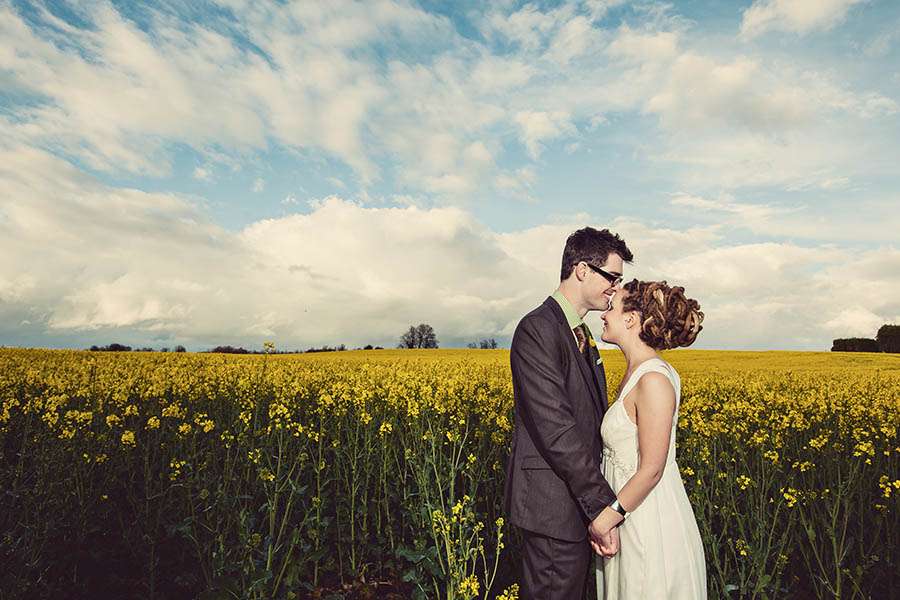 I don't see enough brides with dreadlocks. Where are you hiding my dreadlock wielding readers?! My sister and her boyfriend have them (his are down past his waist!) and I find them very intriguing and totally beautiful…
So you can imagine my exuberance when Gavin & Hollie's wedding landed on my lap. "My good friends Gav and Hol got married in April", wrote wedding photographer Anna Clarke. "They are a beautiful and too-cool-for-school couple who had a yellow and green wedding. They did everything themselves including all the printed stuff, going to the flower market to get the flowers, decorating the village hall etc etc. I just love all the colours and Hollie's dreads piled into a big beehive. Her shoes are amaze-balls too…"
I was hooked.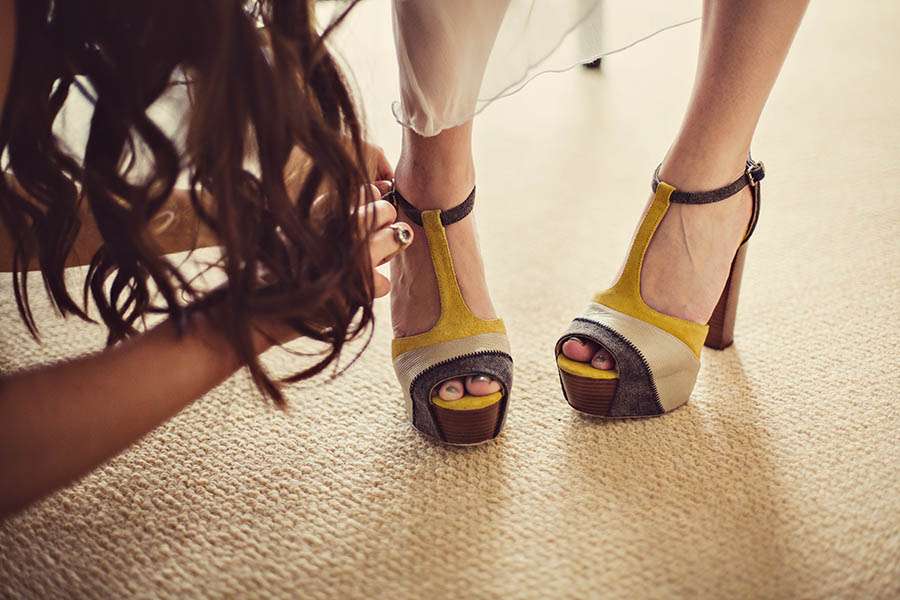 After a church ceremony, which included a Love Actually style choir/congregation flash mob of Bjork's 'All is Full of Love', the wedding reception was held at Maxstoke Village Hall. "We were a bit unsure what we wanted when we first started thinking about venues", began Hollie. "We knew we wanted something that wasn't run of the mill and we could make personal to us, but that was about it. Therefore we started out with our only stipulations being that we wanted ale to be served as Gavin is a big ale drinker, and that we wanted a barbecue. We quickly realised many of the venues we liked were either way over budget, or very inflexible. That's when we considered alternatives and taking a more DIY approach. After considering a few local village halls, we settled on Maxstoke due to its rustic charm, beautiful views, and friendly, accommodating staff. We were pretty much able to do whatever we wanted with it. The two ales on tap at the bar may have played a slight role in this decision for one of us."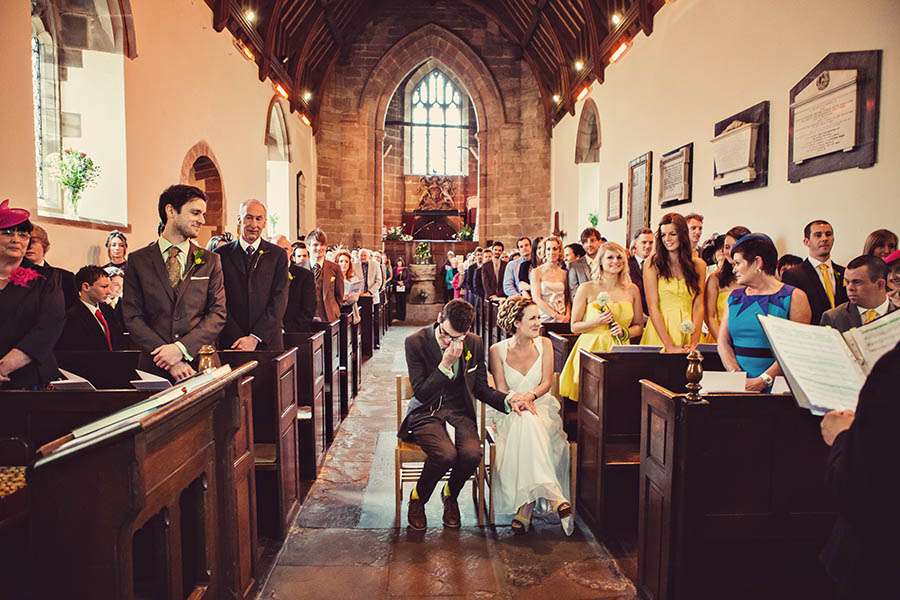 Hollie went for a laid back bridal look with her wedding dress coming from Monsoon. She paired it with some incredible yellow & grey shoes from Chloé. "As I've got such a bargain dress, I decided to splash out with the shoes," she explained. "I figured I could definitely wear them again! I fell in love with the shoes, and the colours were perfect for the wedding. If only I could have a Chloé delivery every week!"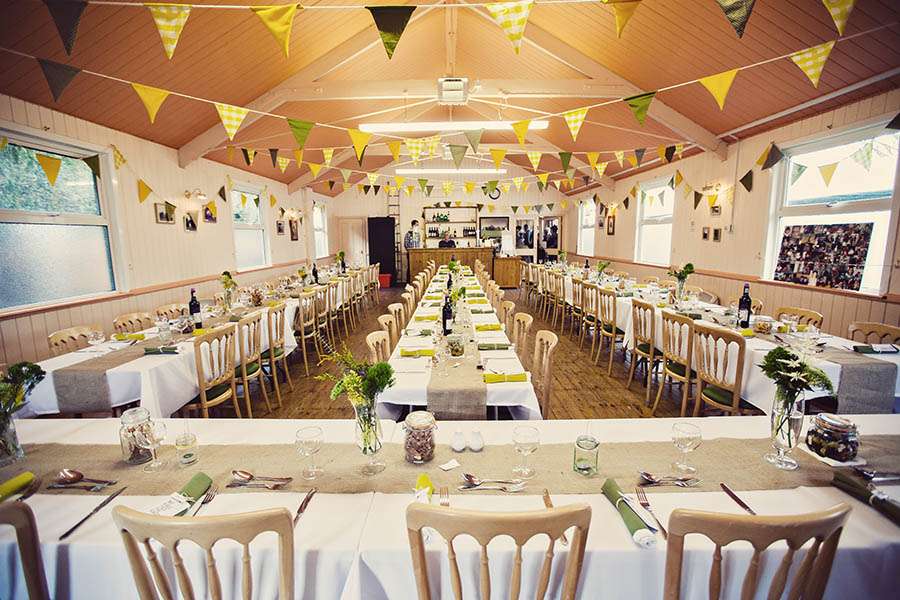 "The idea of dress hunting was very exciting, but the actual shopping proved overwhelming. I soon realised the vast majority of dresses were about 5 times as wide as I was hoping and covered in spangly bits. I got a sweat on just trying one on! The main thing I was after was something simple, but with some kind of back detail. Initially I was wary of going for a high street dress, but it was the most elegant and simple dress I had seen. A bit of spangly even creeped on there (made me feel dead bridal and stuff). I had my doubts along the way, which I was comforted in hearing many girls do, but it definitely felt right on the day."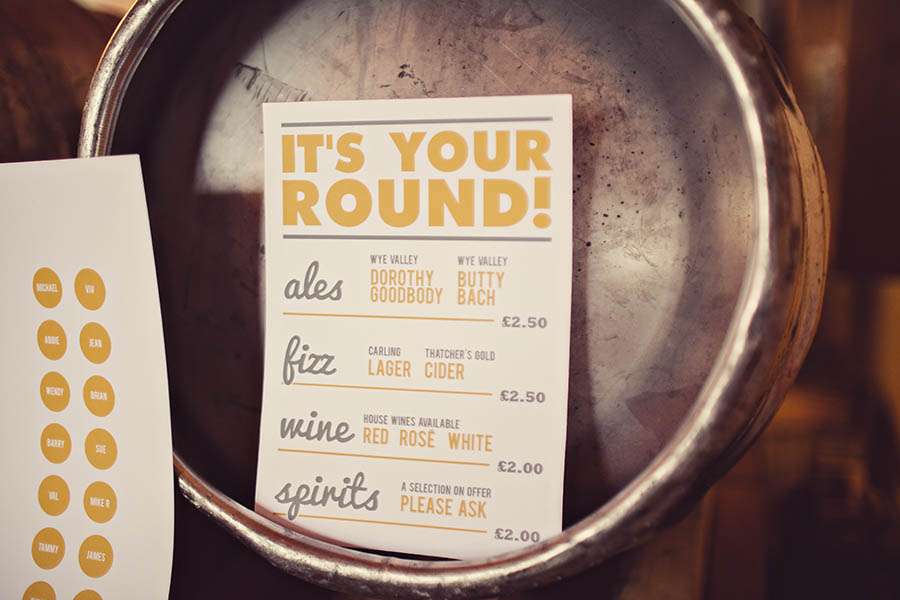 The couple decorated the venue themselves and they really enjoyed getting crafty and flexing their DIY muscles! "We opted to make as much of the decorations ourselves, to make incompletely personal and exactly as we wanted it. The bunting is something of a sore point now, as it was one of the first things we started making, yet ended up being one of the last things we finished! Gavin, being a designer for a living, got a little obsessive about the look of things and went crazy, designing signs and branding for everything! Our families and friends chipped in a fair bit too. All wood pieces crafted by the very talented David Smith, who also happened to make a pretty cracking best man."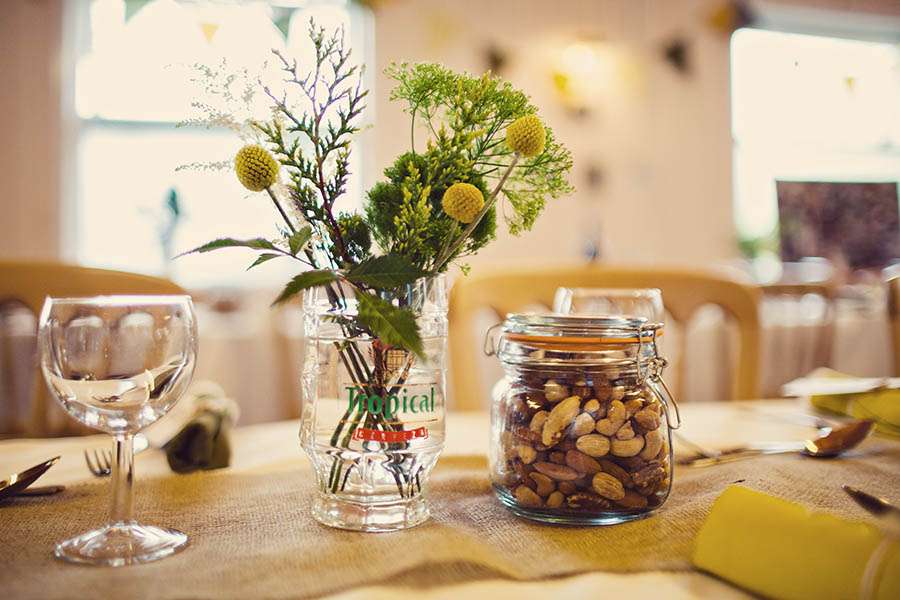 "We were incredibly lucky to have so many talented friends so willing to help", Hollie concluded. "We can't thank them enough for all their input and support. When you go DIY it can become stressful, so we'd definitely recommend taking up offers of help. Ultimately, as everyone says, the little things don't matter on the day."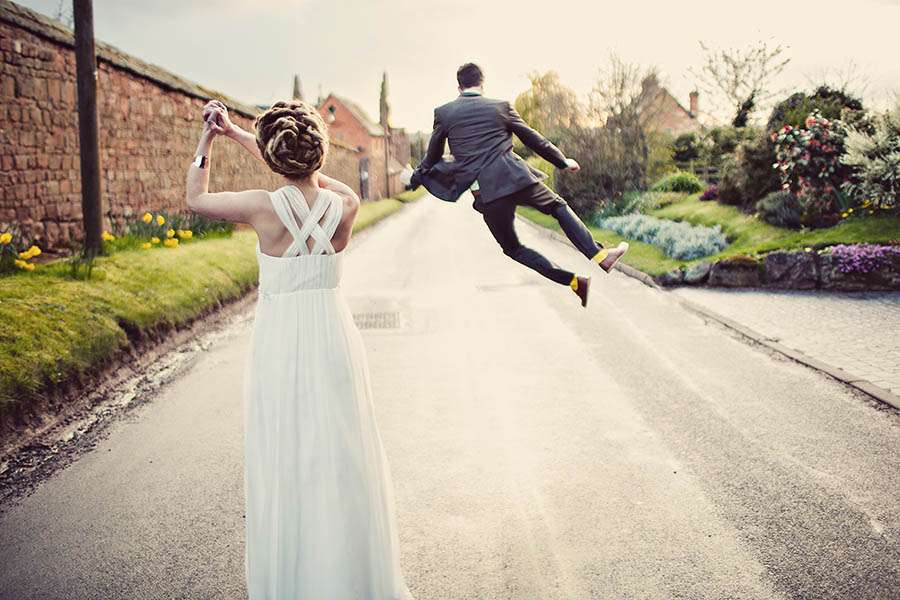 Gorgeous! Thank you so much to Gavin & Hollie and their wedding photographer and friend, Anna Clarke, for sharing today.