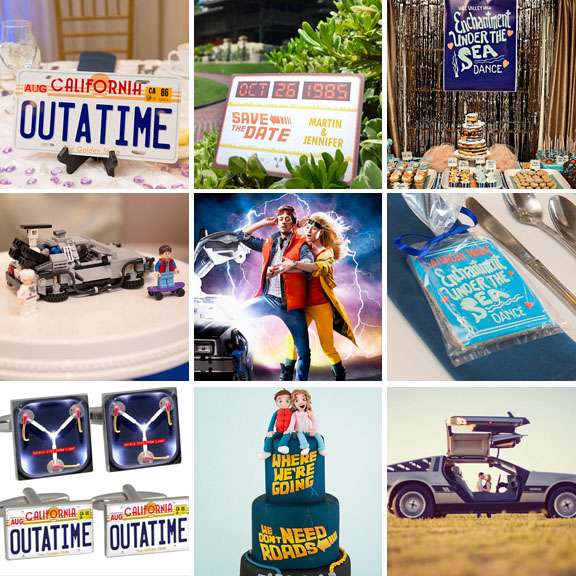 I've had October 21st 2015 noted in my diary for a while now… why? Because it's Back to the Future day! Yep, today is the actual day that Marty goes forward to in Back to the Future Part 2. Where the hell my flying cars at?
The Back to the Future series are my favourite movies of ALL TIME. One of the first gifts Gareth ever bought me was a diecast Delorean, the recessional song at our wedding was The Power of Love and I'm pretty sure can quote all three movies word for word.
So of course I couldn't let this momentous day go by without a nod to the greatest movies ever made. Here are 15 awesome BTTF inspired wedding ideas from me to you!
You've got to start with a creative way to announce your engagement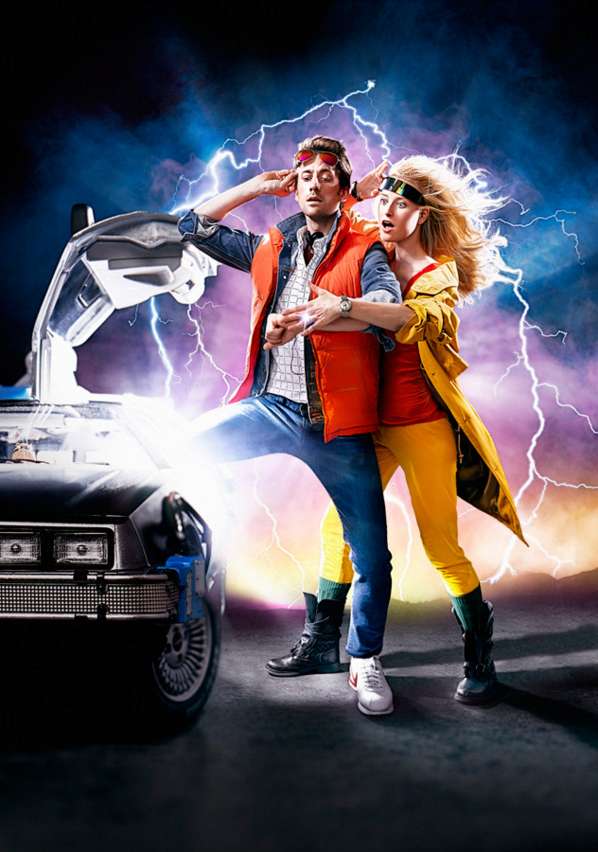 via E-online
Followed by a Delorean engagement shoot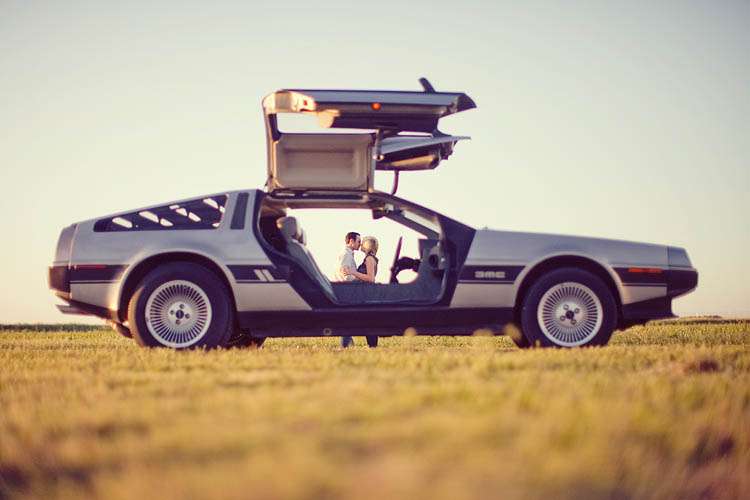 Send out invitations that let your guests know what's in store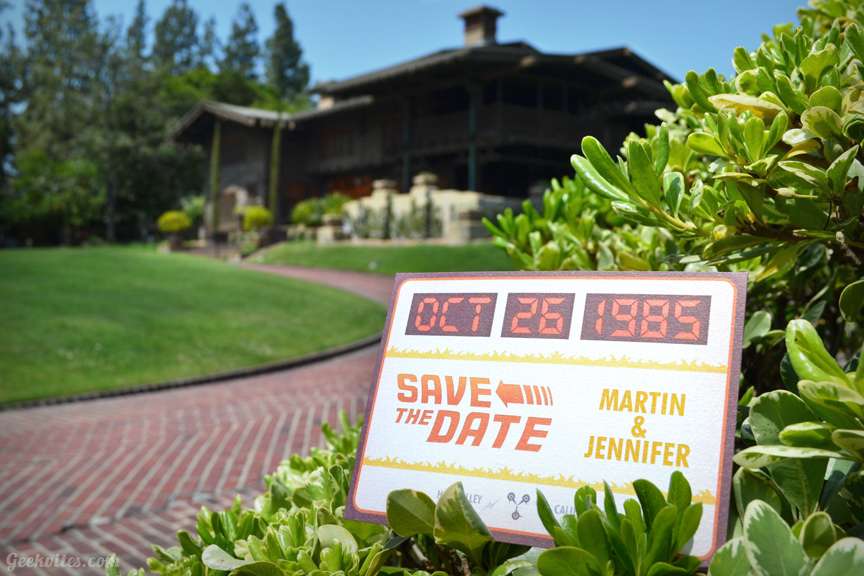 via geekvites.com
Your wedding dress could be inspired by Lorraine's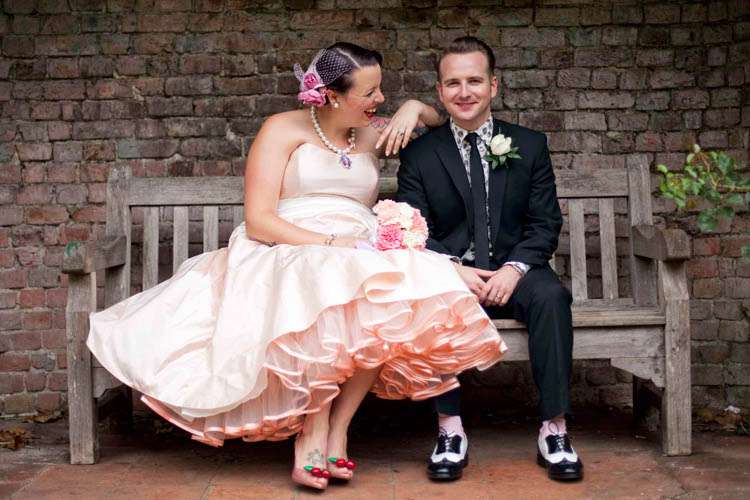 Just make sure it shows off your fandom with pride!
His accessories should also be on theme

Time traveller cufflink set, £19.99
Before you walk down the aisle, tell your story in the best way possible
Then, after the ceremony, it'll be time for your very own Enchantment Under the Sea dance!
Where you'll have the greatest wedding cake on the planet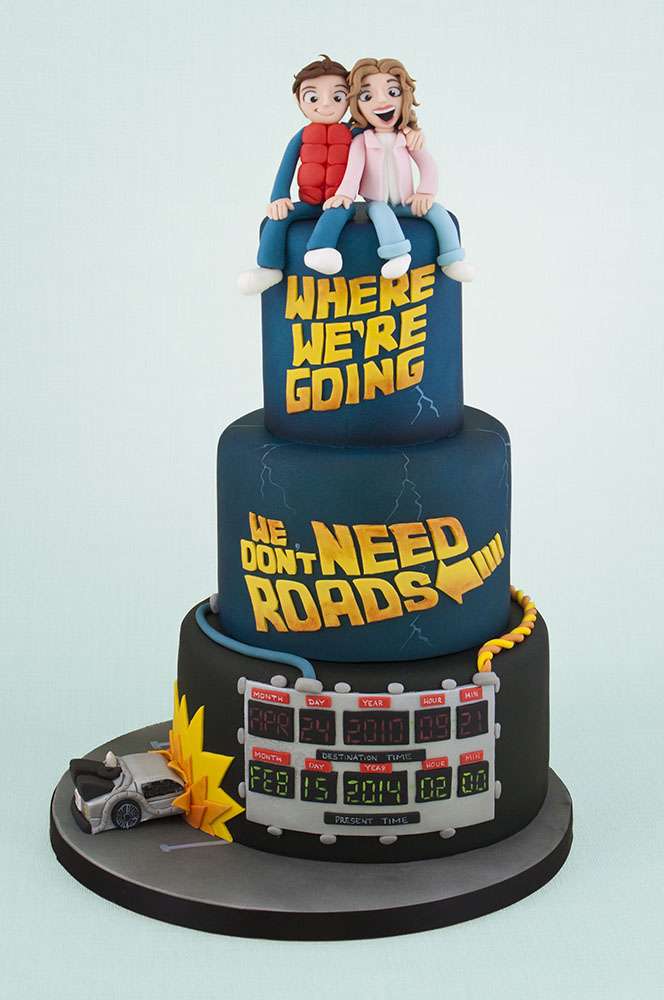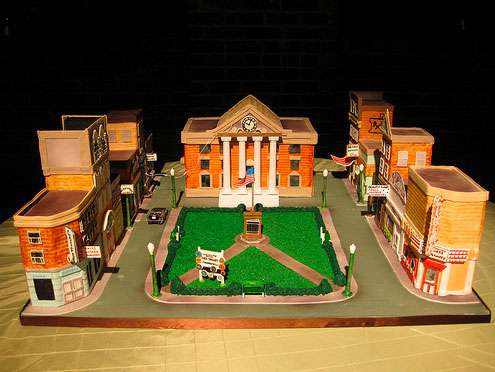 via seriouseats.com
Or just a bad ass cake topper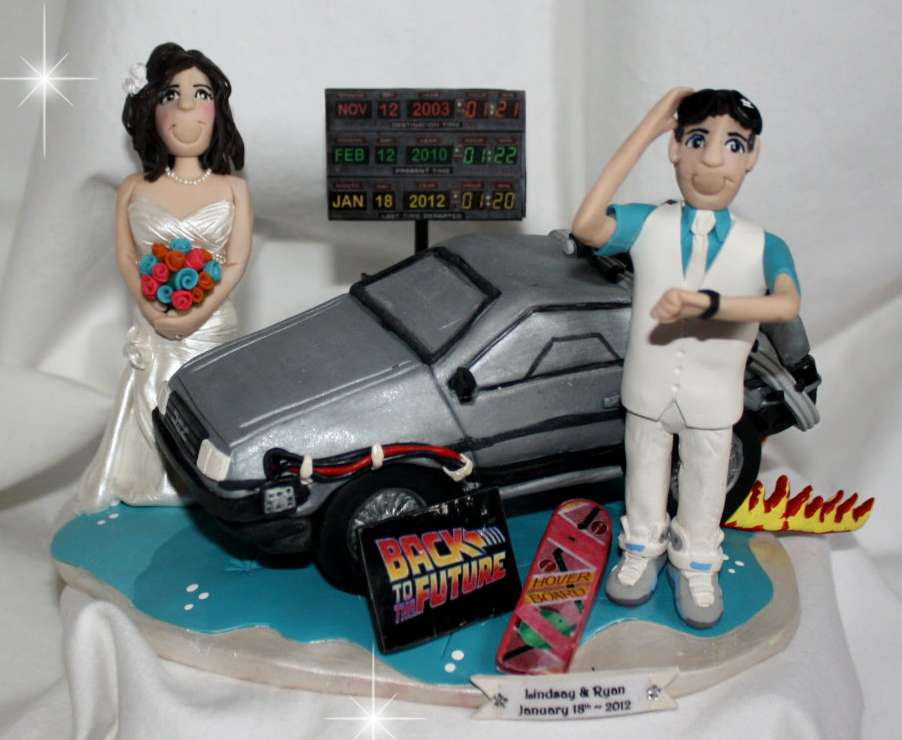 Enchanted You, $259.99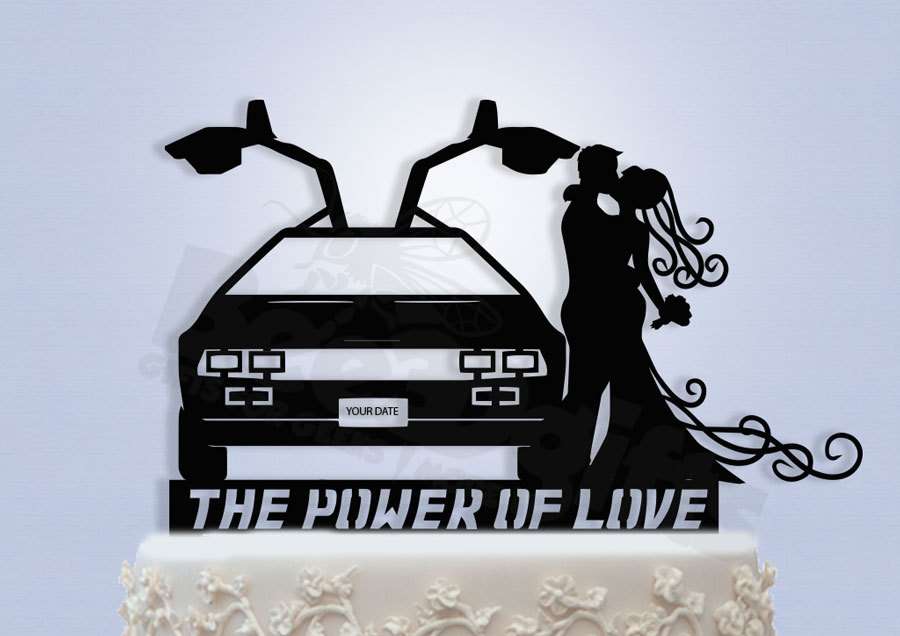 Bee 3D Gifts, $17.50
Where did your timeline skew?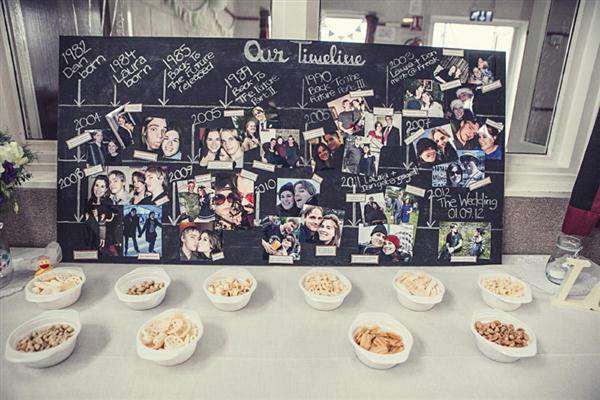 On-theme stationery will always work well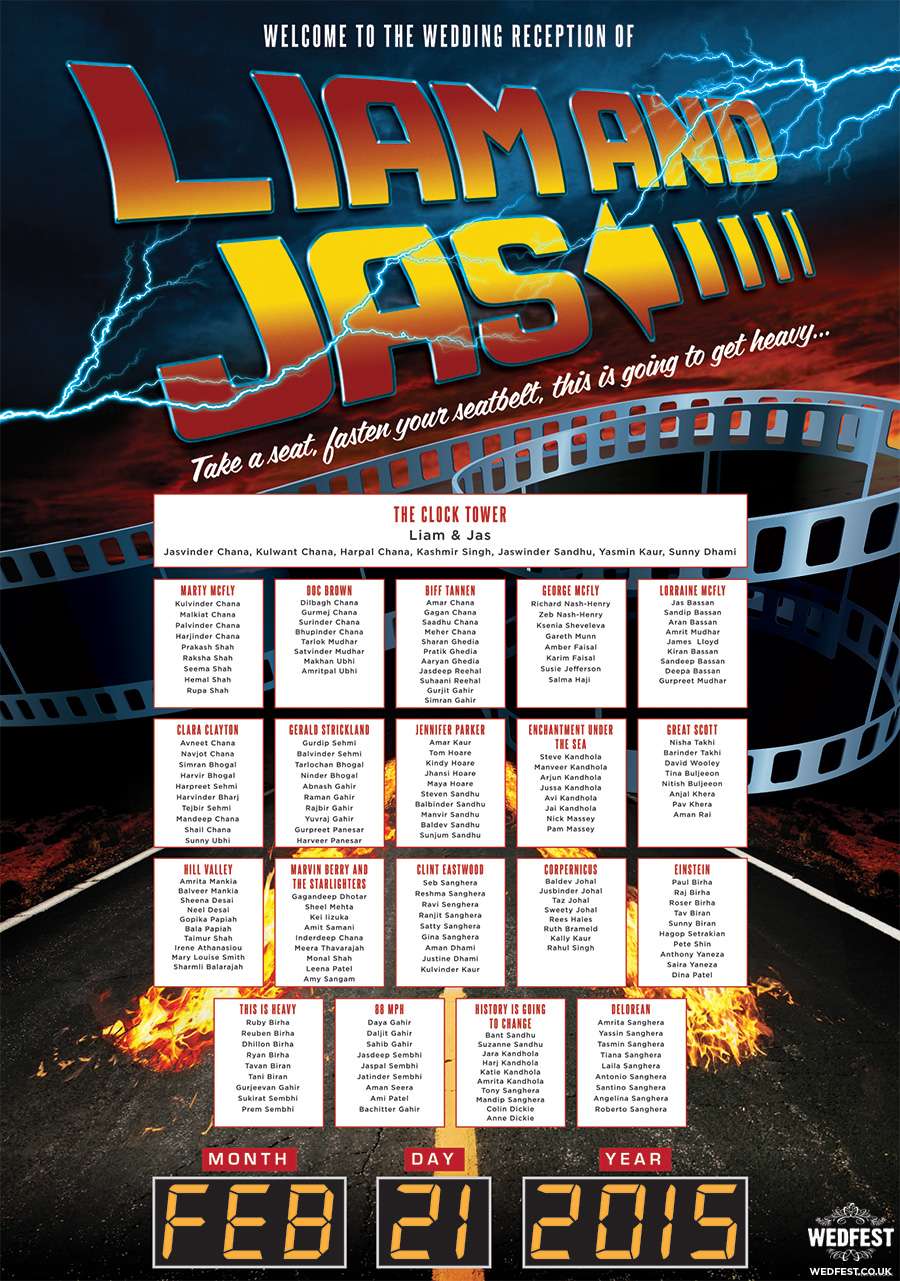 via Wedfest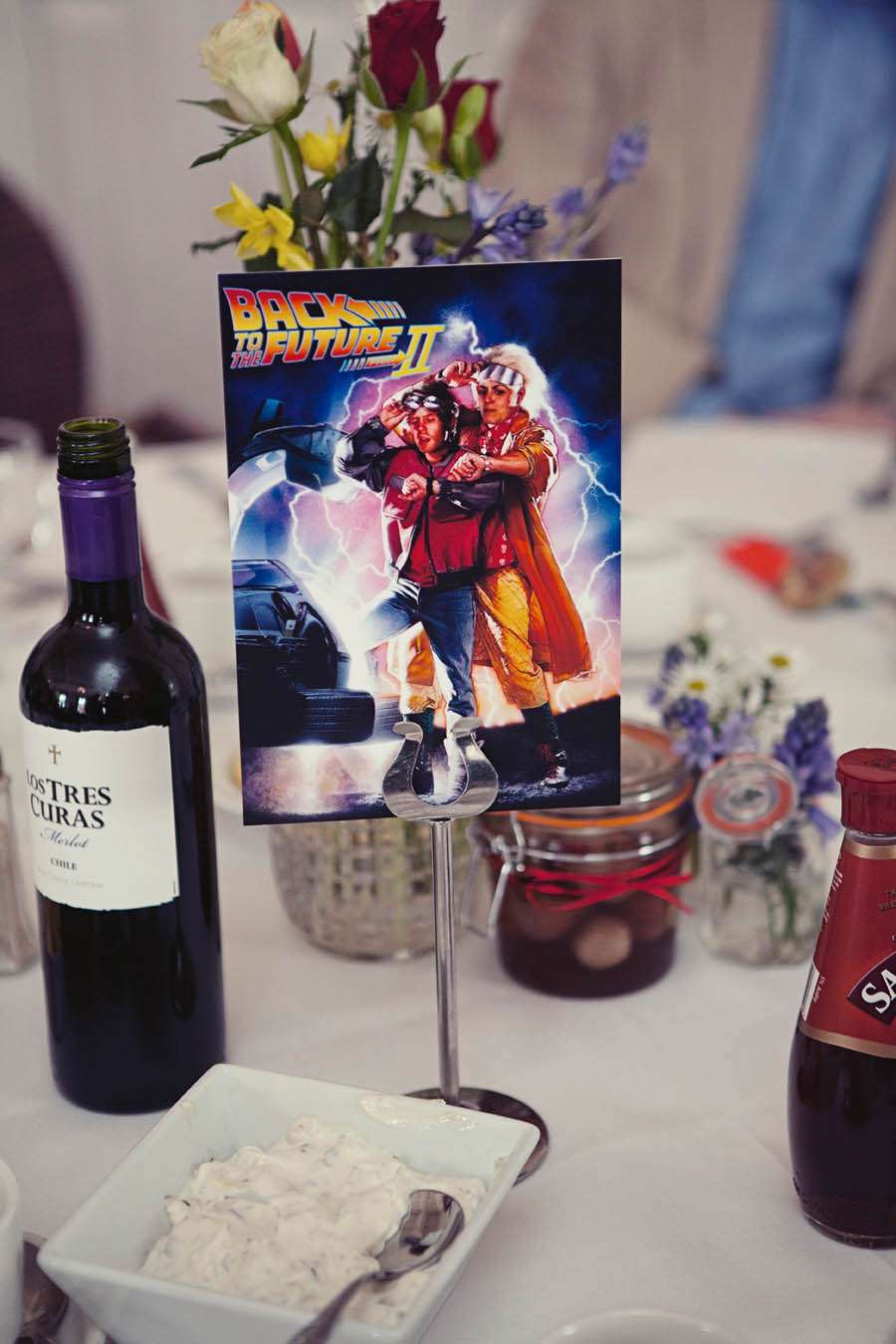 Be sure to think about décor…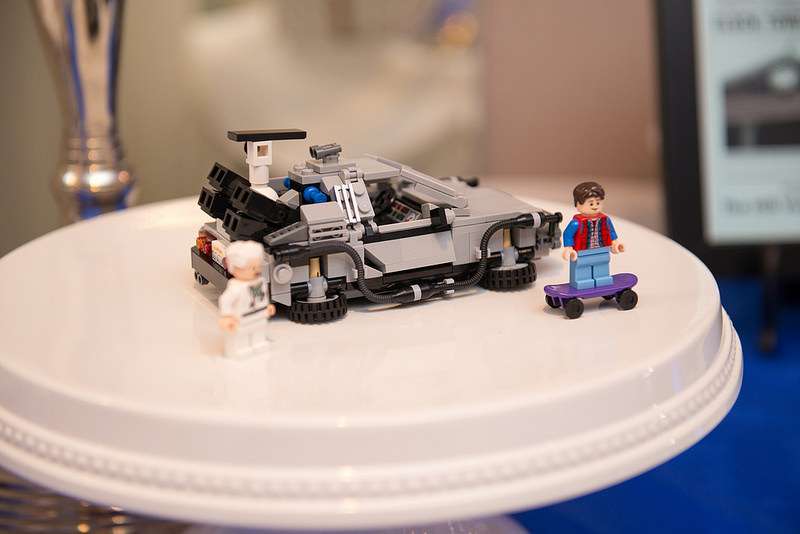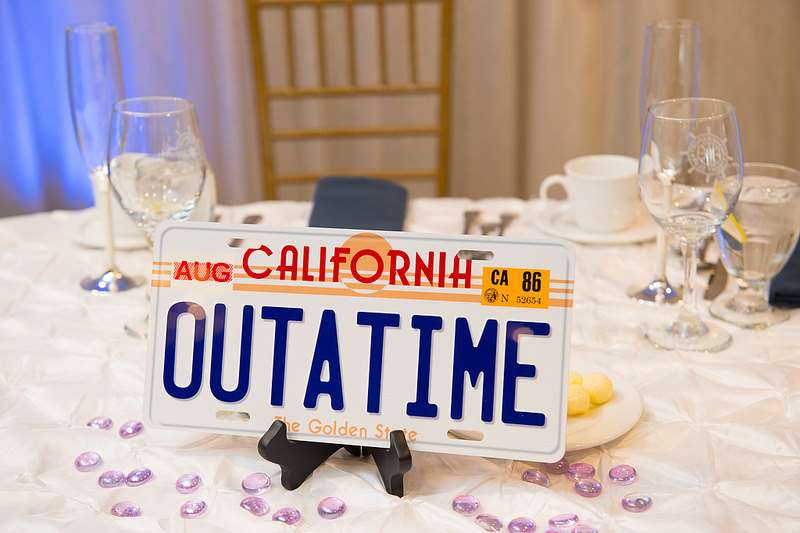 Via Offbeat Bride
and favours…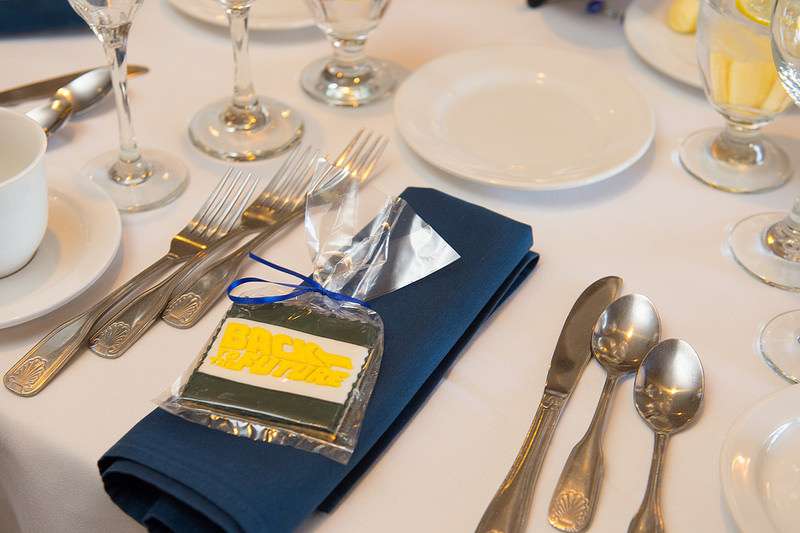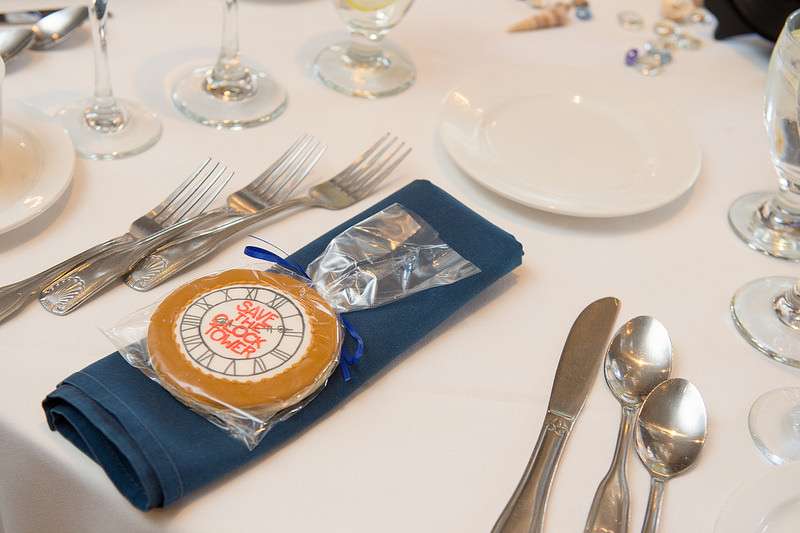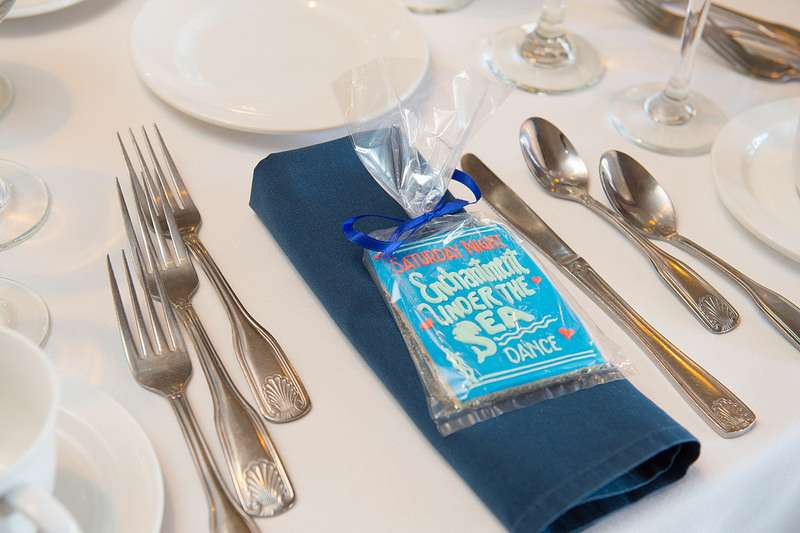 Via Offbeat Bride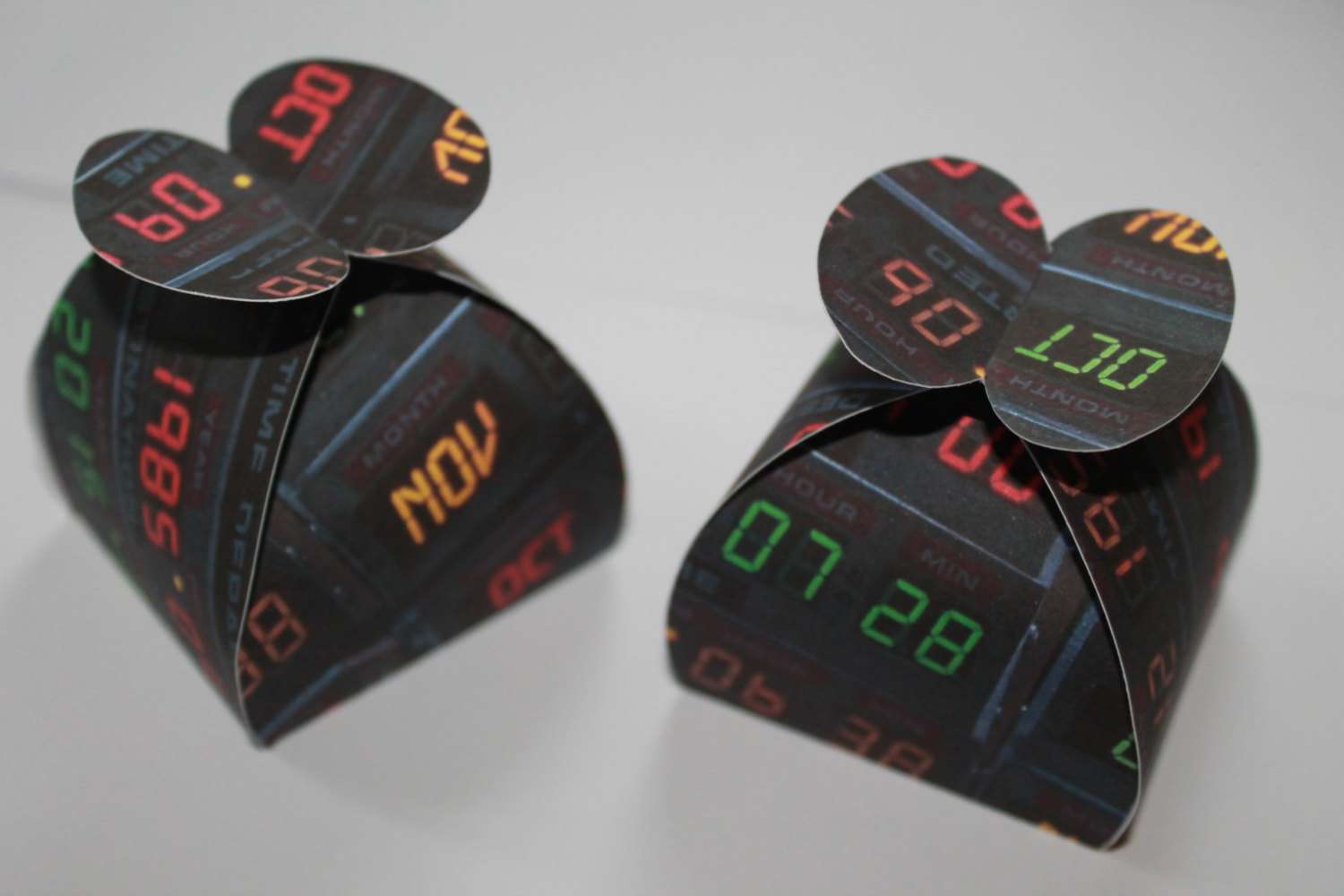 Medusa Bijoux Shop, $1.19
Just don't forget to invite the guest of honour!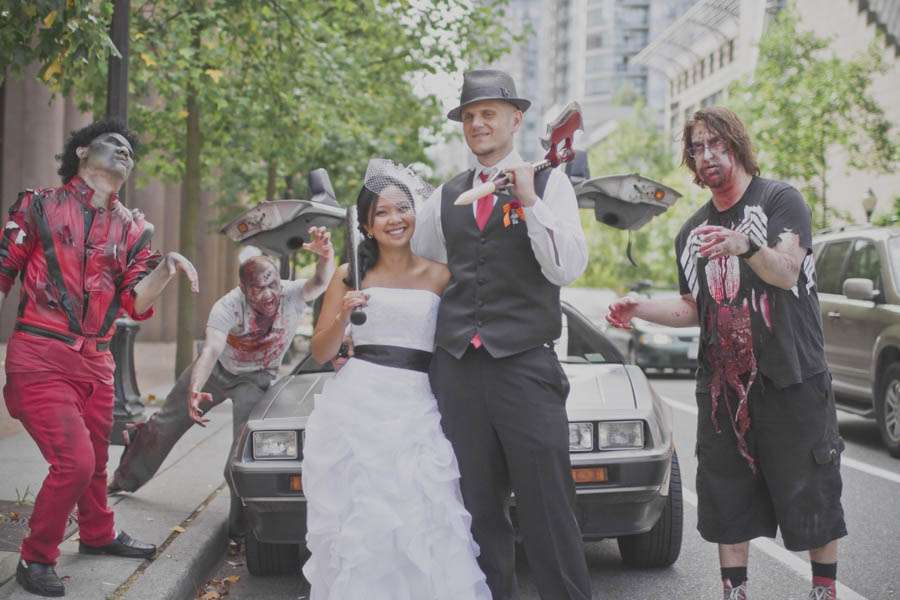 If you're having a Back to the Future wedding today (or any other day) I think you're probably the coolest people on the planet. Be sure to submit me your pictures afterwards, I can't wait to feature you!