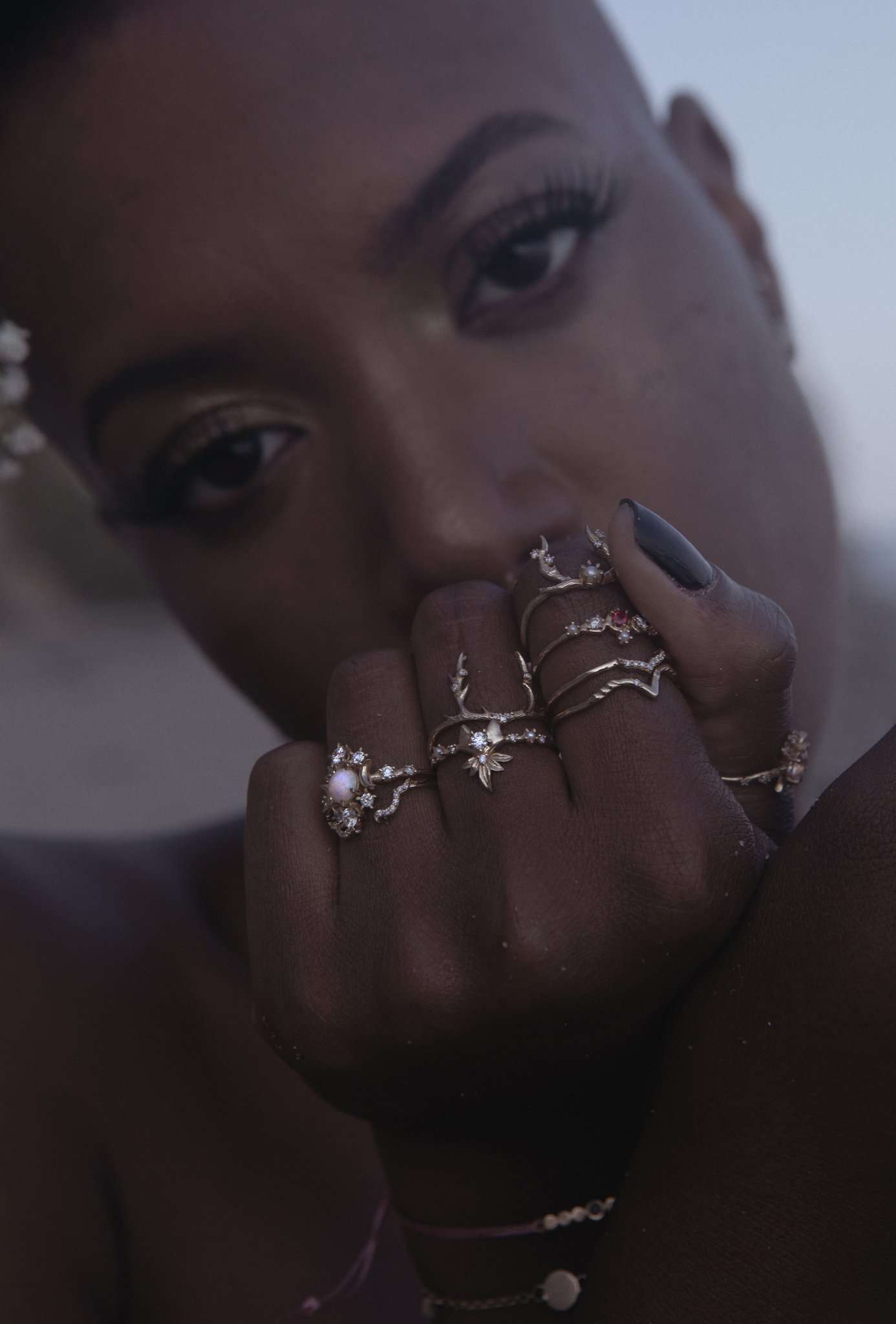 If you're reading this, the likelihood is that you don't want your wedding to be super traditional. Maybe you're wearing a coloured gown, sashaying down the aisle to your favourite metal song or putting skulls on the tables instead of flowers. All of these things, and many more, are really fun ways to showcase your individuality. However after the wedding itself is over, none of these things – however creative and fun – will exist in your everyday life.
You're putting all this effort into crafting a one-of-a-kind, unique to you day, so why would you then have the ring you'll be wearing for the rest of your life as anything other than just as unique as you are?
If you're on the look out for a designer who can bring your unique engagement ring or wedding band vision vision to life then look no further…
Vinny & Charles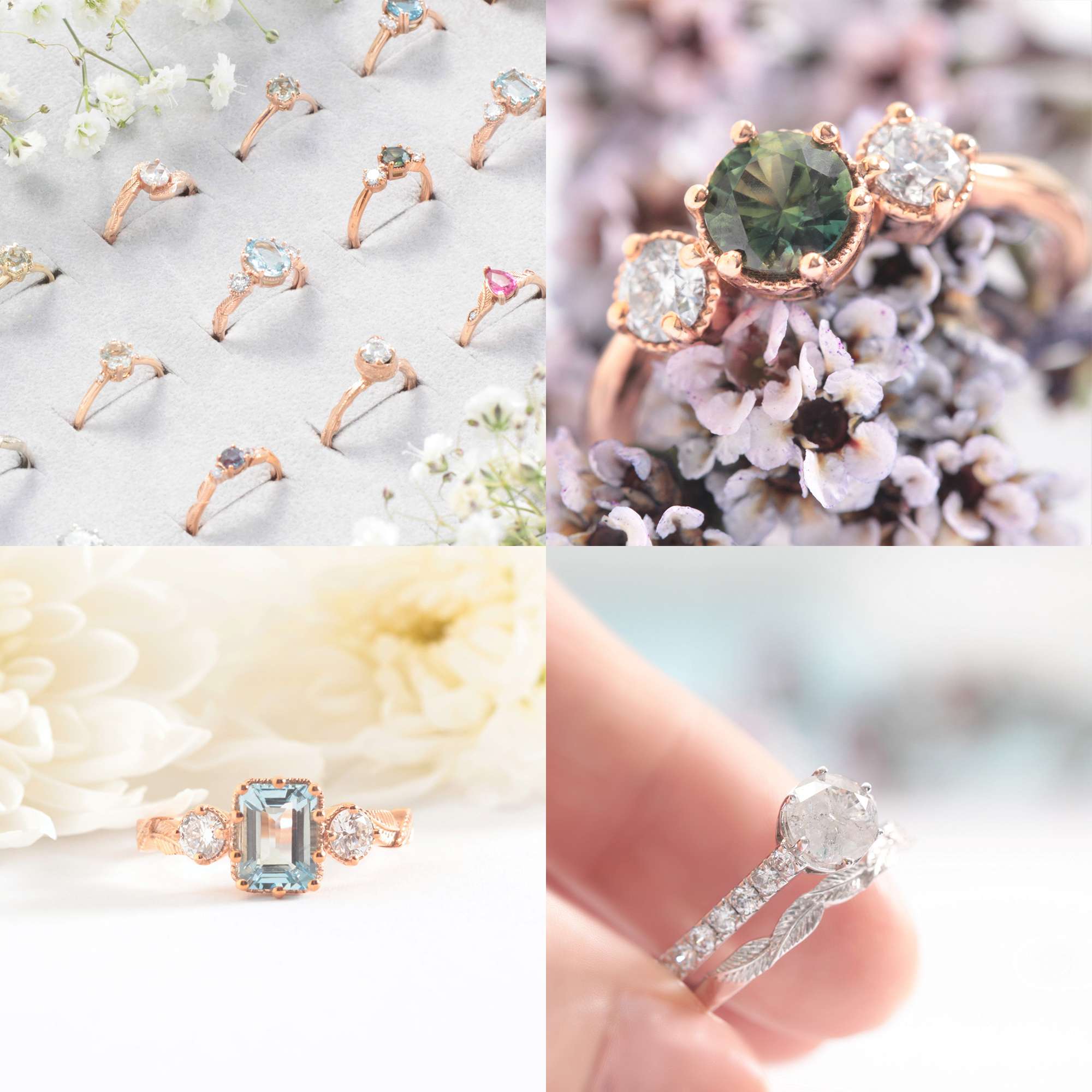 Vinny & Charles is a family run jewellery business, designing and manufacturing nature-inspired, gemstone and alternative jewellery in their studio, located in sunny Perth, Western Australia.
All of their designs are made to order in the Vinny & Charles workshop, but they cater to customers all over the world. They craft all of their pieces from start to finish, using recycled metals, ethically sourced stones and quality craftsmanship.
We love them because their pieces are awesomely unique. Individual details like hand engraved leaves and hand picked gemstones means that their pieces are one of a kind, and perfectly reflects the unique spirit the person who wears it.
KIPKALINKA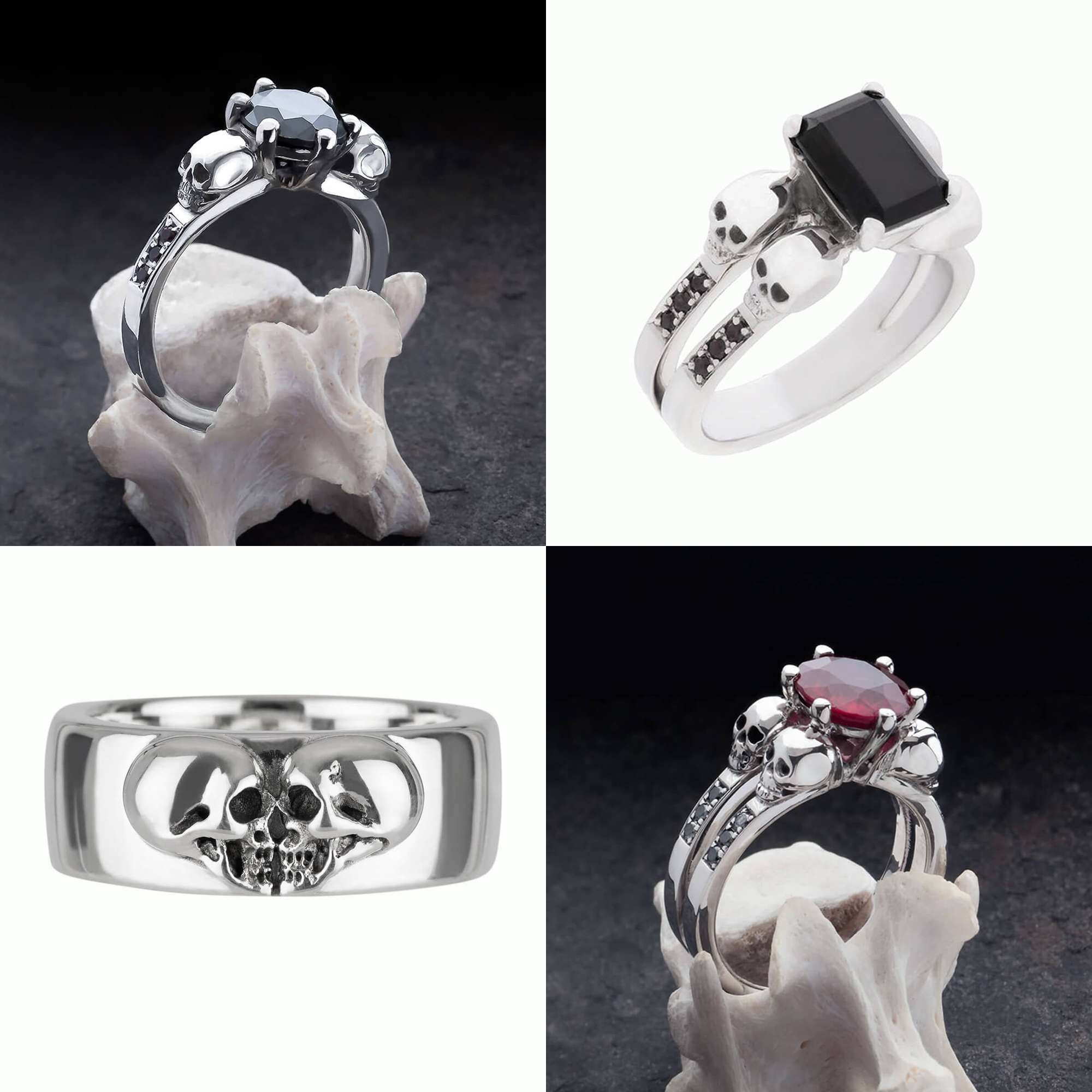 Although Kipkalinka jewellery is subtle and looks like classic jewellery from afar, it is so much more than that. The small business is run by Christine, a professional goldsmith with 15 years of experience. She makes her elegant and dainty skull jewellery all by hand for beautifully strange and unusual individuals like you – humans who seek to express their inner truth in a subtle but unmistakable way – those who find pride in feeling different from the crowd and own their uniqueness.
Christine's work is known for incomparable detail and quality. She is an expert in combining precious metal alloys and unique gemstones in a meaningful, individual way. All designs can be made in sterling silver, all gold alloys of 14K and 18K as well as in platinum. She will go the extra mile to find exactly the stones that speaks to YOU. Think black diamonds, salt and pepper diamonds, rubies and tourmalines, oh my!
M. Kobernik Designs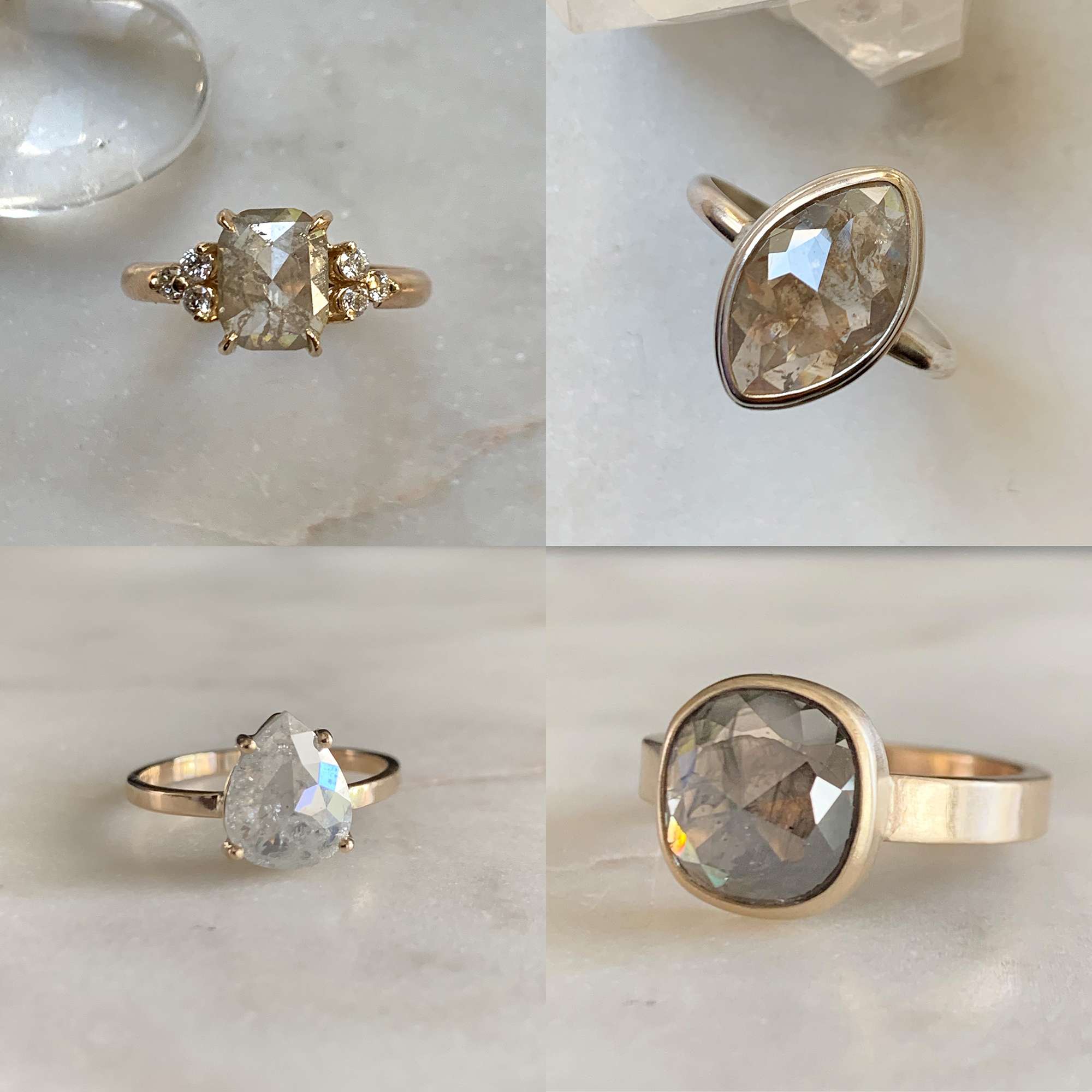 Continue reading