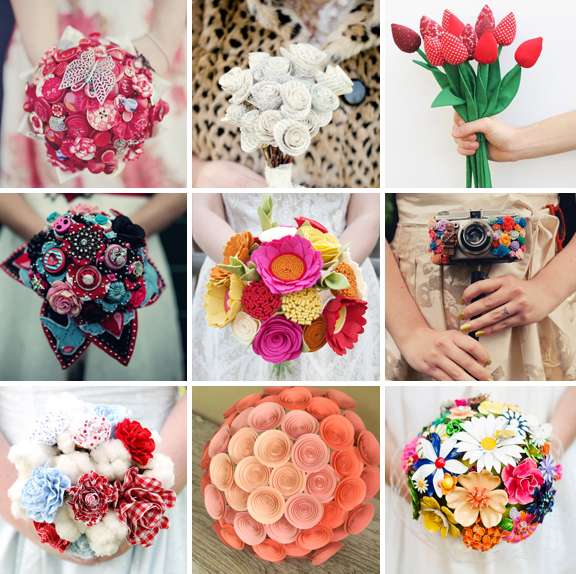 If a real flowers aren't your thing, then you're going to LOVE what I have to share with you today! I've trawled the archives of Rock n Roll Bride as well as my old favourite, Etsy, in search of the most wonderfully unique bouquet ideas.
Enjoy!
1. Dried flowers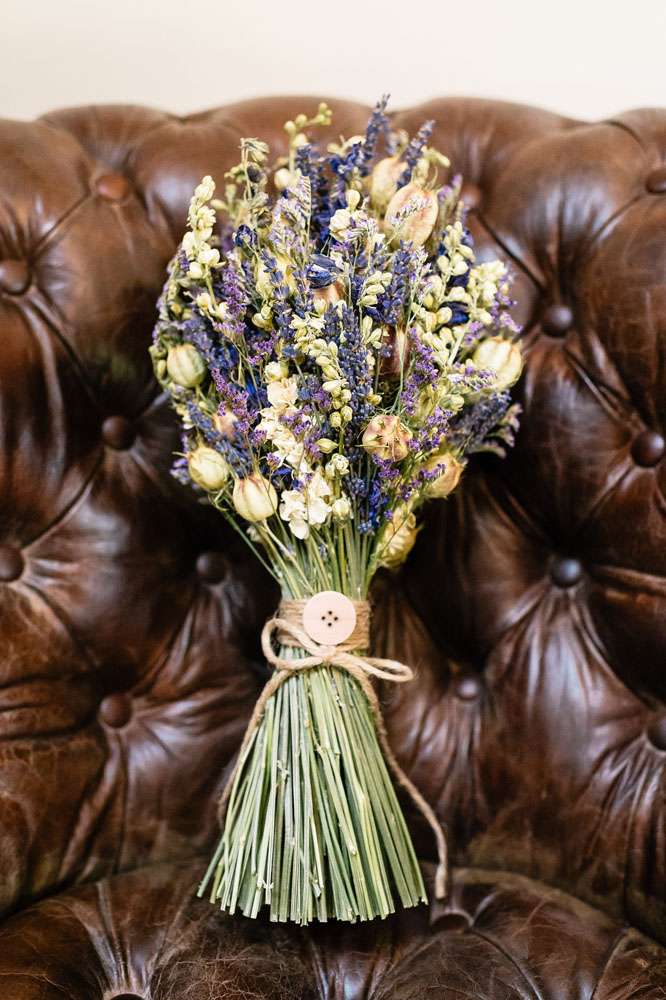 I'm so smitten with this dried flower bouquet. Created by The Artisan Dried Flower Company.
2. Purple felt flowers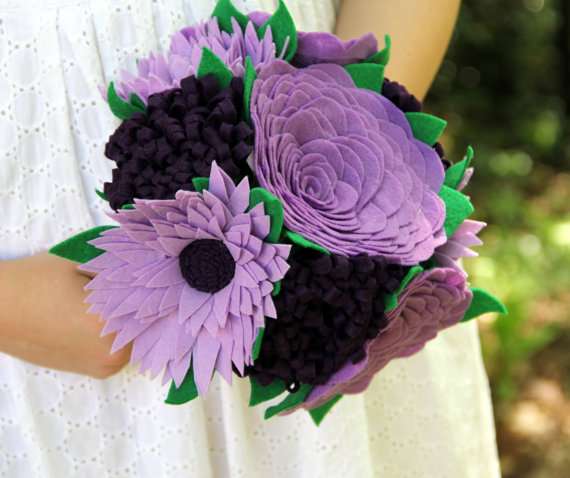 If you like purple then you'll love this felt flower bouquet by The Flower Girl Atlanta
3. Paper flowers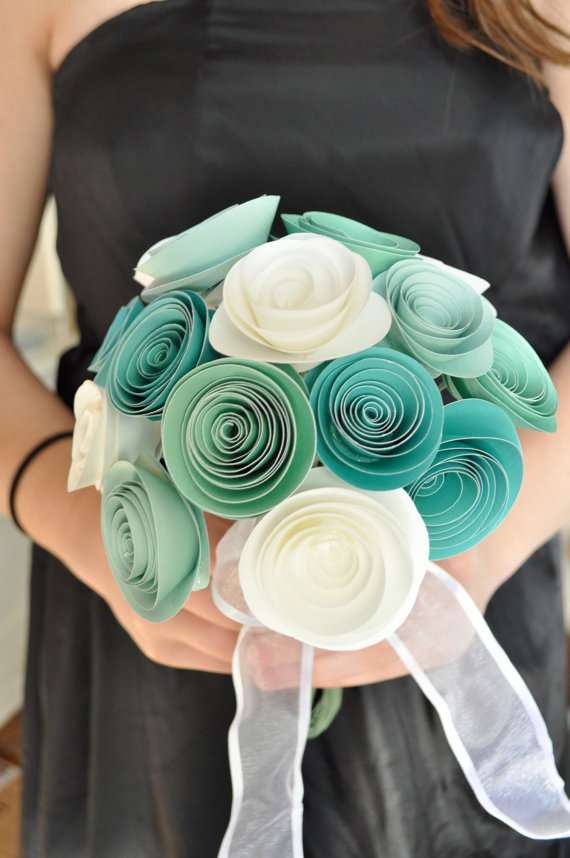 Paper flowers can be so creative and varied. This swirl design by Lillesyster is beautiful.
4. Origami fabric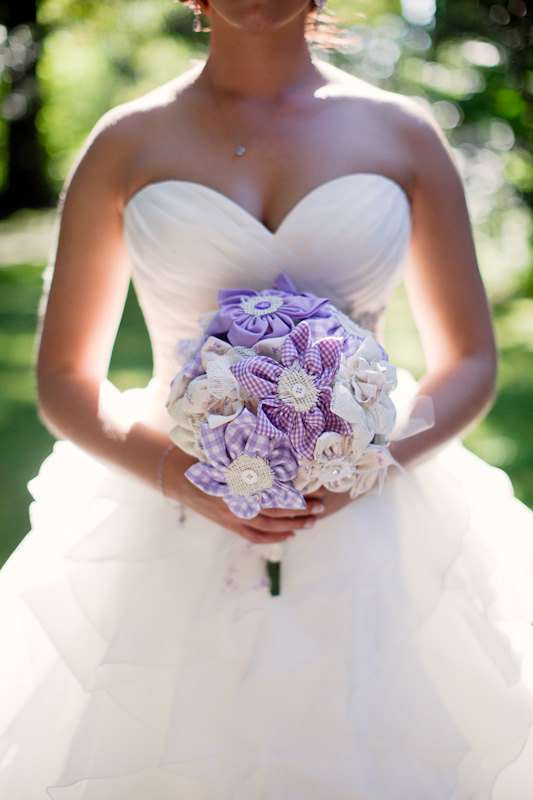 Fabric flower bouquets come in all different shapes and sizes. Check out this origami inspired one by Darlyndax.
5. Decoden vintage cameras
Decoden wins everything.
6. Sheet music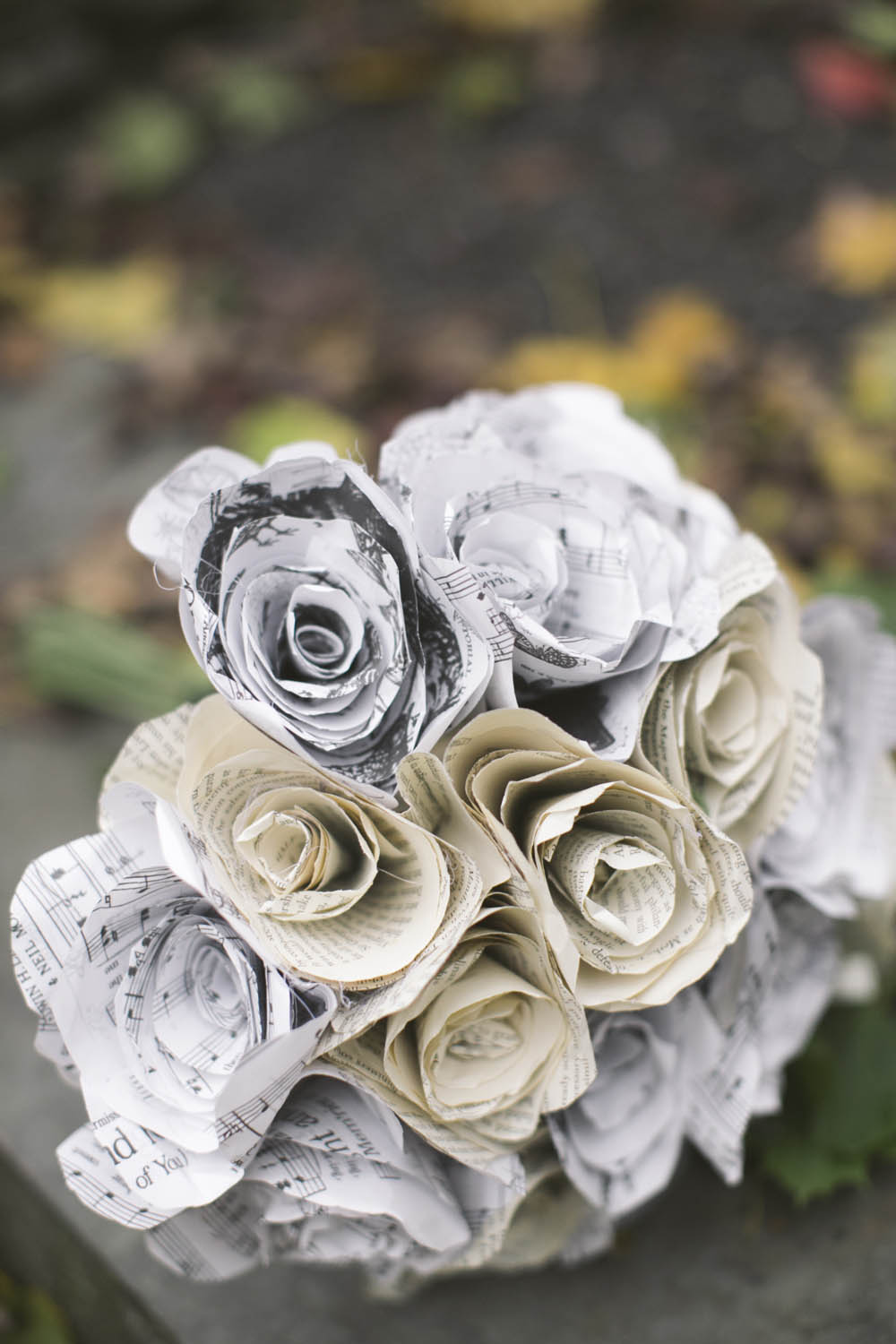 Love music? How about a paper flower bouquet made from sheet music?!
7. Ombre paper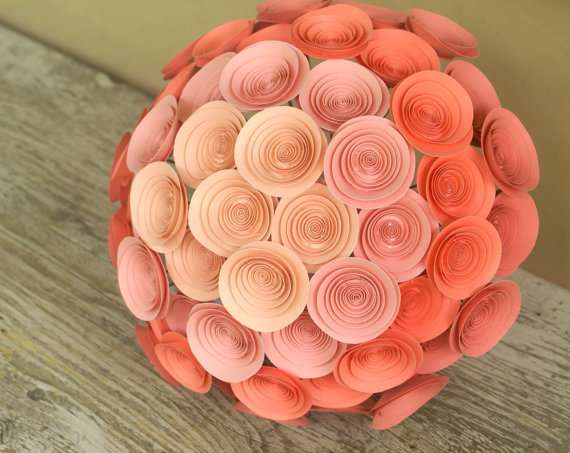 I love ombre so much. It's about time someone made a bouquet like this! This one is by Flower Thyme.
8. Jewel brights brooch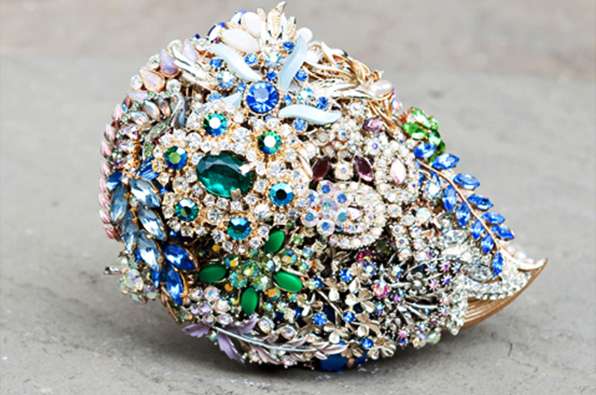 DC Bouquets rules when it comes to vintage brooch bouquets! She'll customise one to suit your wedding theme or colours too.
9. Fabric and gypsophila
I love this brides soft, pastel fabric flower bouquet by Cultivar next to her bridesmaid's gypsophila ones.
10. Felt and buttons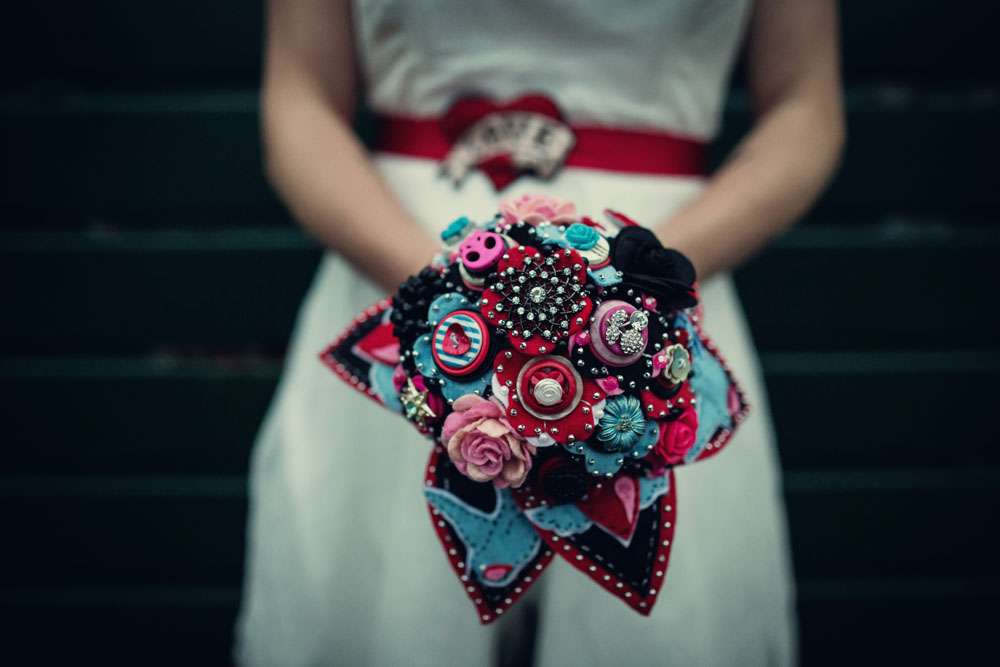 Felt and button bouquets have been growing in popularity year on year… and looking at this beauty by Jamball Creations it's easy to see why!
11. Burlap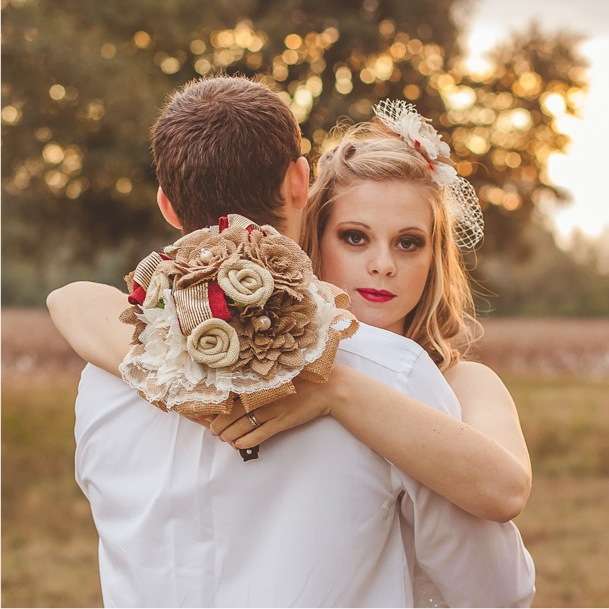 This burlap and lace bouquet would be perfect for a rustic or farm wedding. This beauty is from The Petal House.
12. Summer brights felt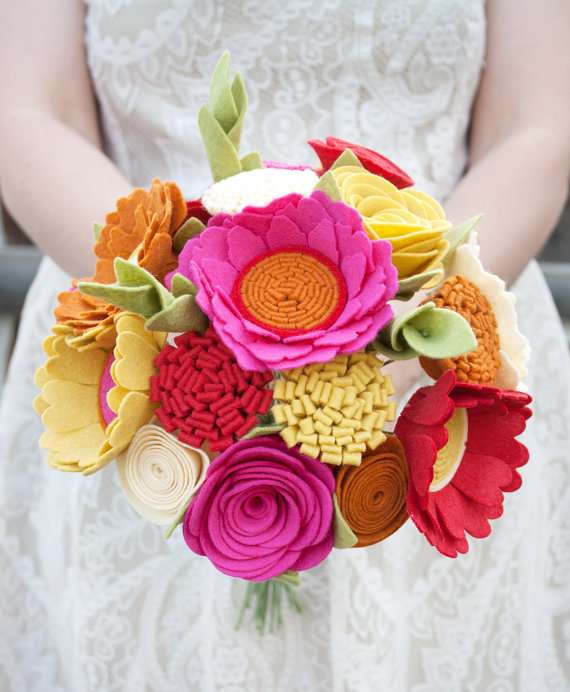 If you're looking for a felt bouquet then Sugar Snap Boutique has some of the best around!
13. Rainbow origami paper flowers
Paper flowers are fun to make and these rainbow versions will make your bridesmaids really stand out!
14. Mini felt bouquet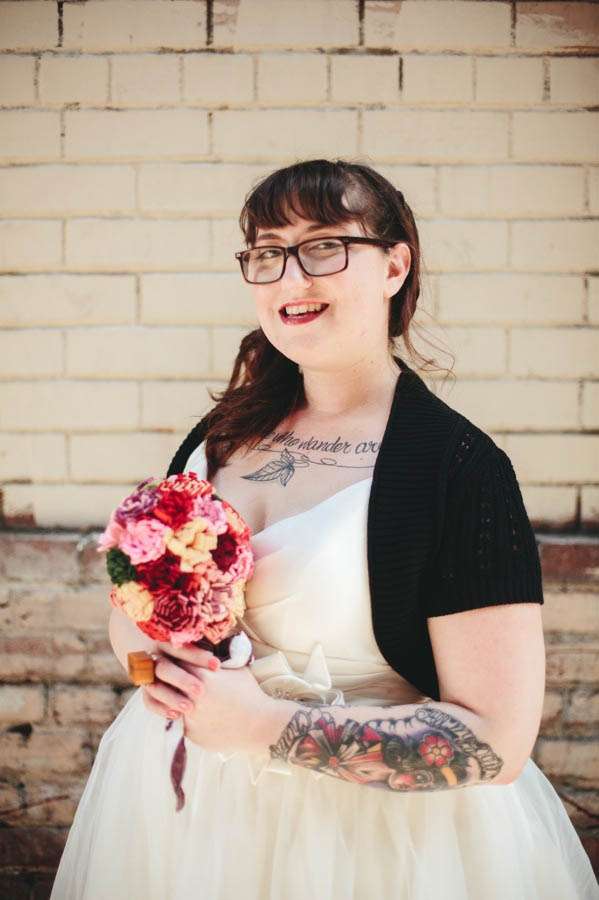 Small yet mighty! This cute felt bouquet looks awesome with this bride's colourful tattoos!
15. French beads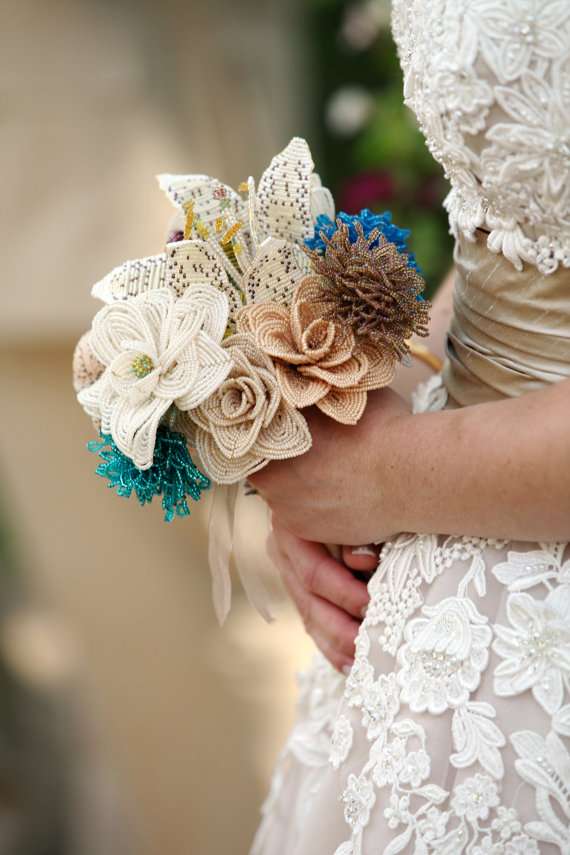 The beads making up this bouquet by Projects by Margie add a really unique spin.
16. Pom poms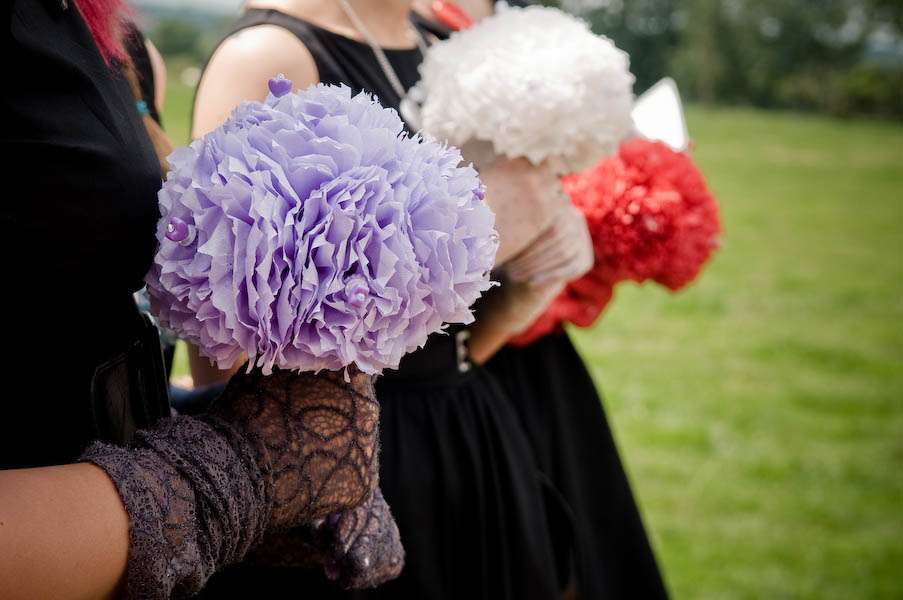 Paper pom poms have been popular in weddings for a while, but how about using them as bouquets too?!
17. Leather roses
When it comes to something really different, Leather Wedding Roses makes the best leather rose bouquets around.
18. Feather fans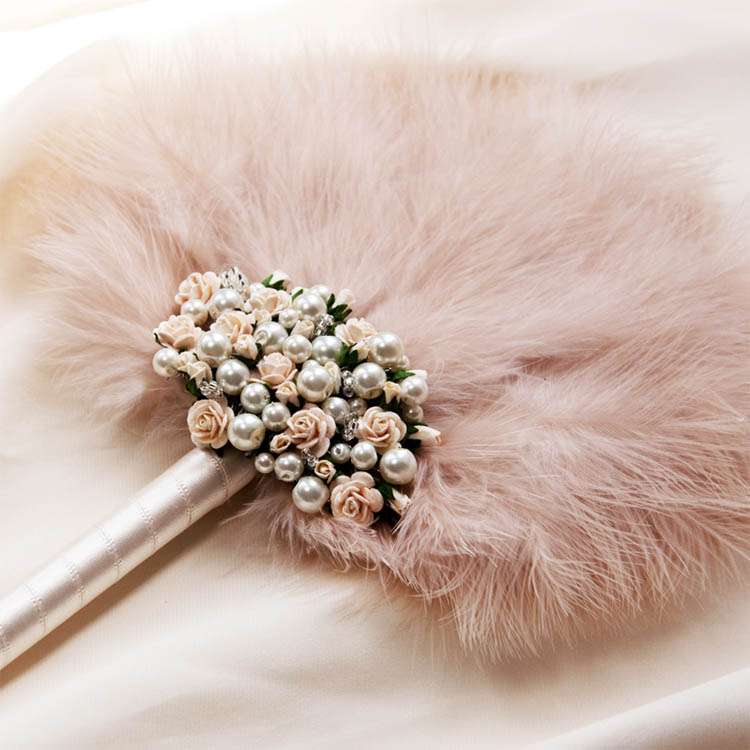 If any kind of floral design is off the table, how about carrying a feather fan instead? This one is by Britten.
19. Hand painted brooch bouquet with dinosaurs!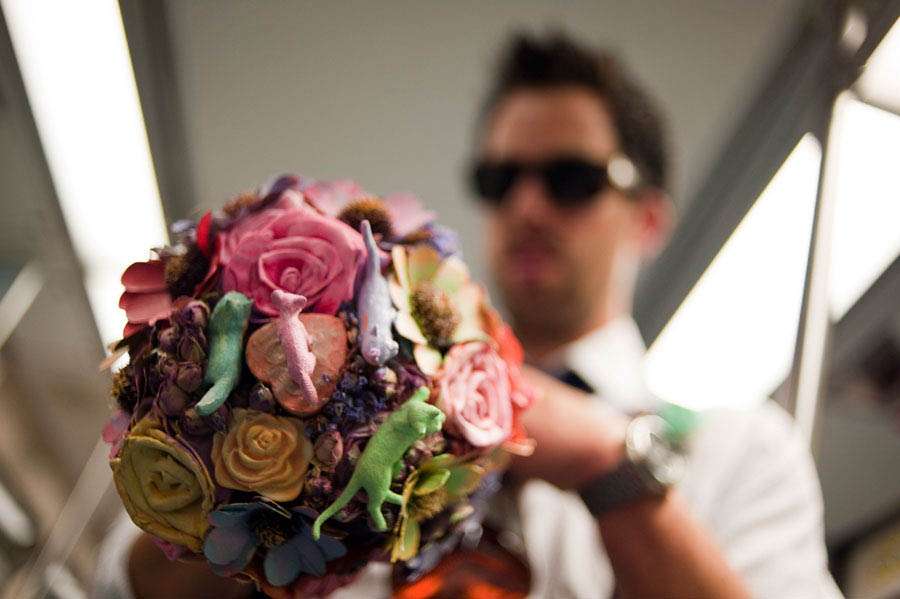 Is there anything cooler than a bouquet with plastic dinosaurs stuck on it? I think not.
20. Red button and brooch bouquet
Beau Buttons hand crafted this gorgeous red button and brooch bouquet to match the bride's dress.
21. Gingham and cotton balls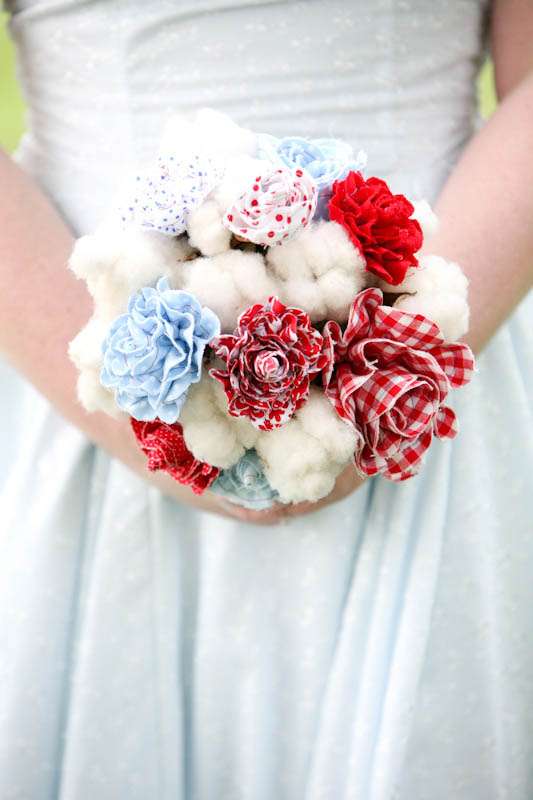 A bouquet with natural cotton balls was perfect for this crafty barn wedding.
22. Modern rainbow brooch bouquet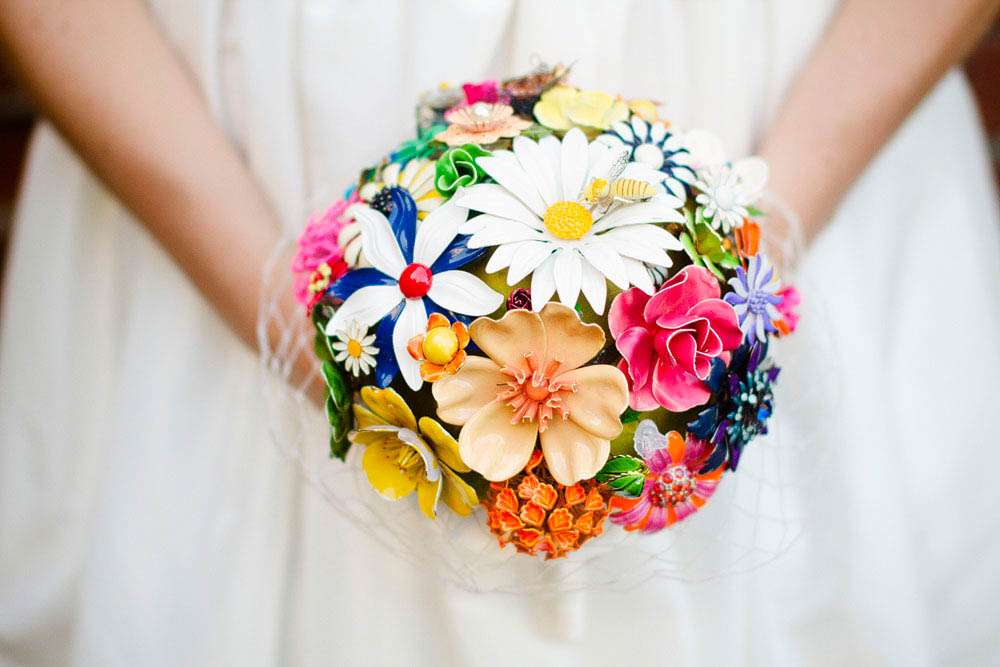 The colours of this modern brooch bouquet make me so very happy!
23. Book pages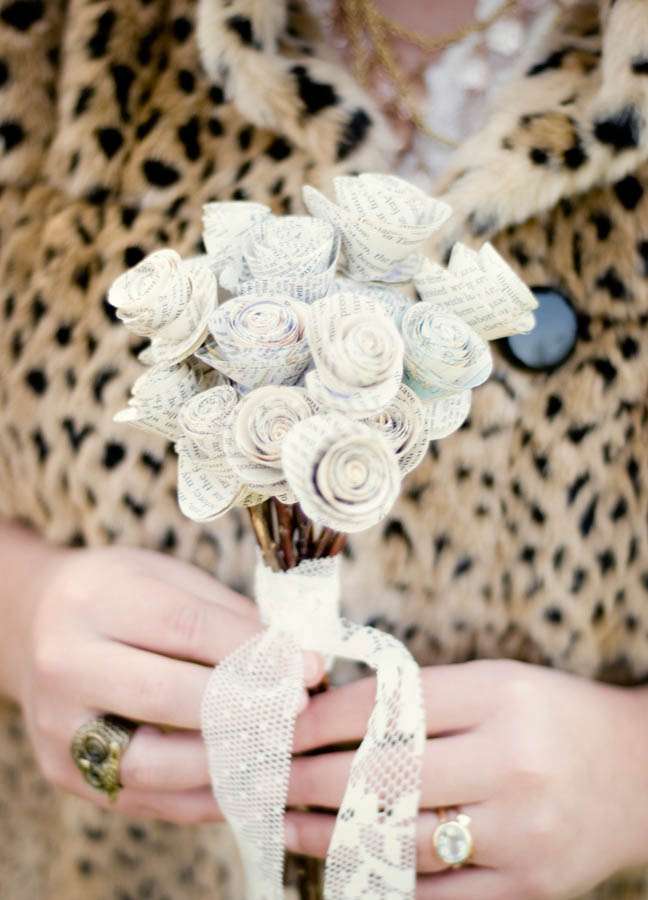 If you love to read then what could be better than a bouquet made from the pages of your favourite book. This on was made by Dragonflies.
24. Spray painted pastel brooches
Brooch bouquets don't have to be vintage. This modern take on the trend is super rad!
25. Mini button bouquet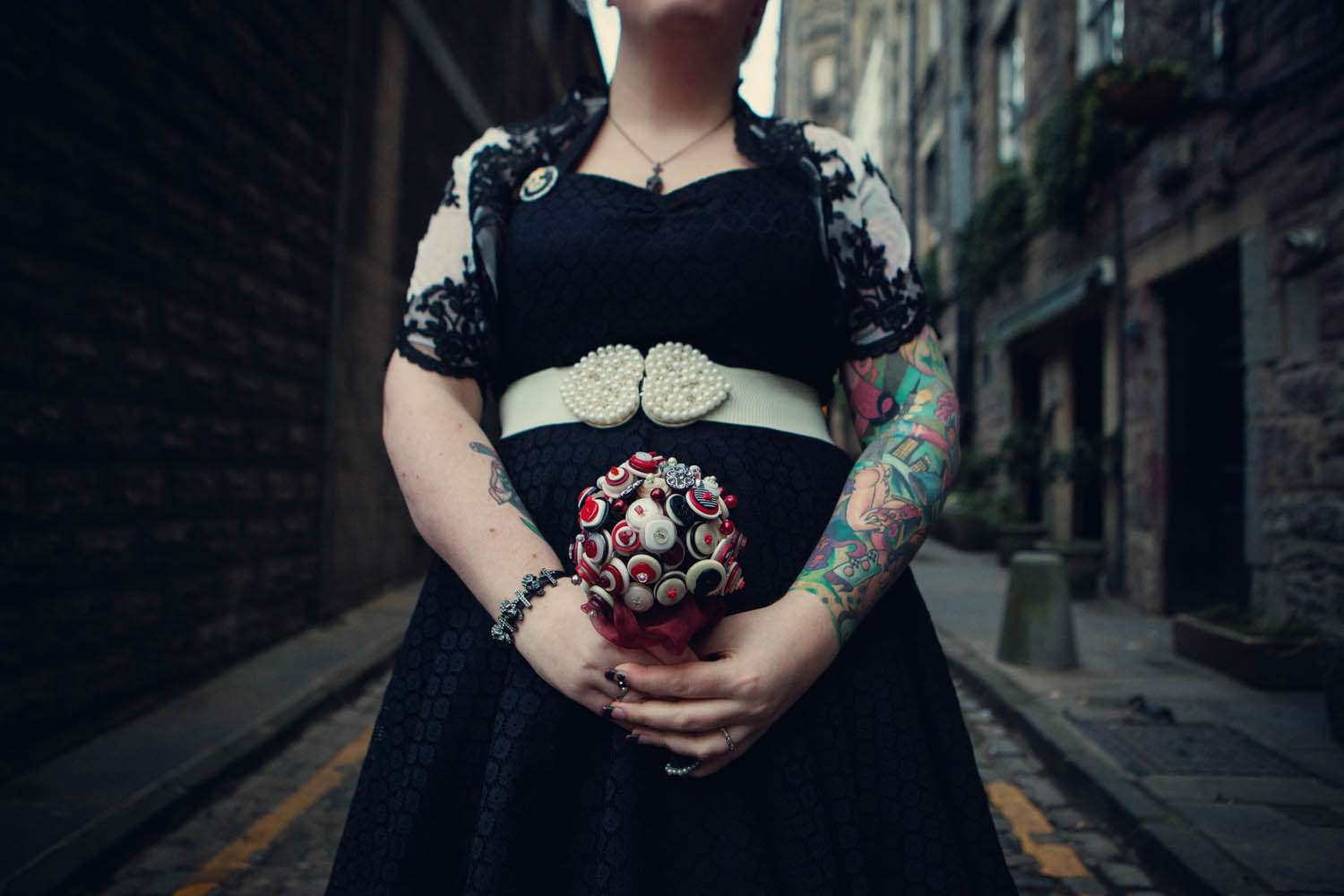 This black, red and white mini button bouquet is the most adorable thing ever!
26. Fabric tulips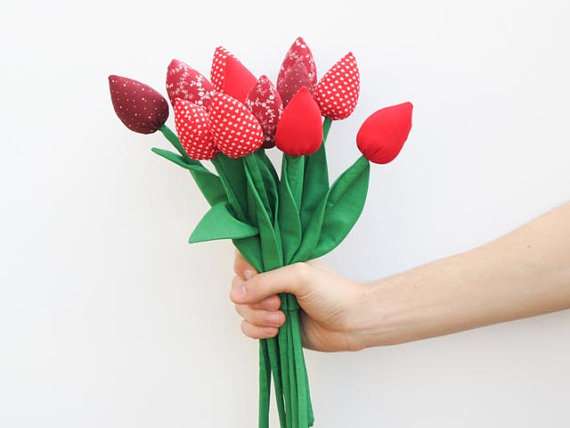 The tulip design adds a unique spin to the fabric flower bouquet trend. This beauty is by Happy Dolls by Leslie.
27. Crochet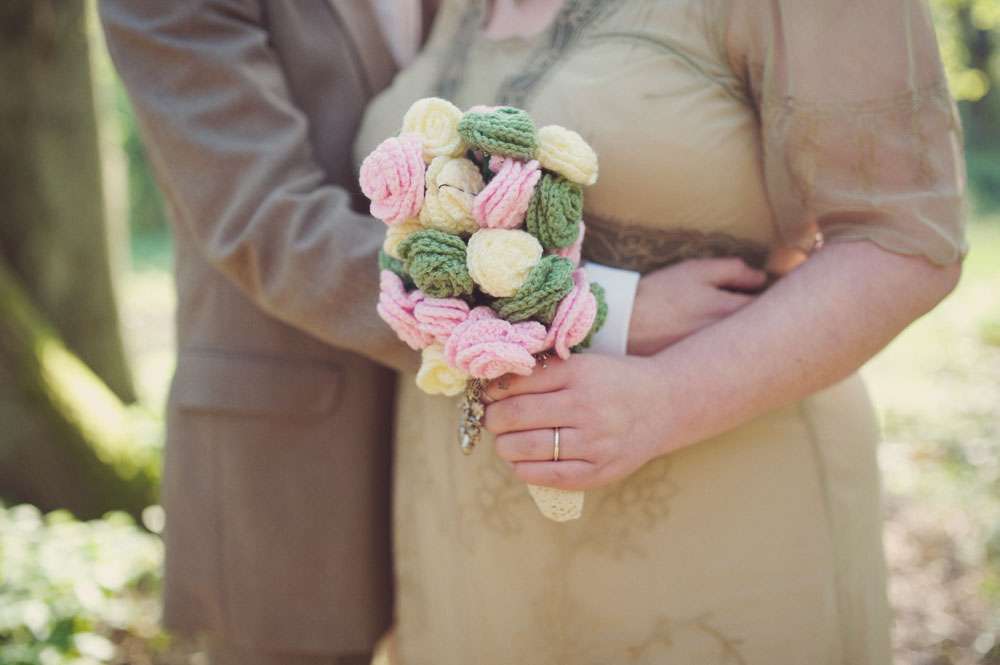 This DIY crochet bouquet would be perfect for a make, mend and do themed wedding.
28. Pine cone and evergreen bouquet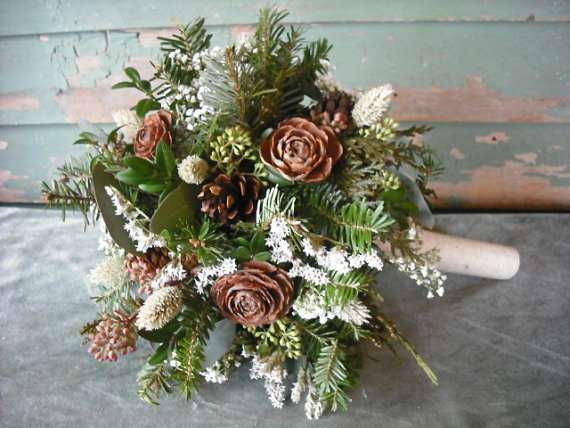 if you're having a winter wedding, you might want to consider an evergreen and pine cone bouquet! This one is by HS Woods Creations.
29. Camper van and cross stitch buttons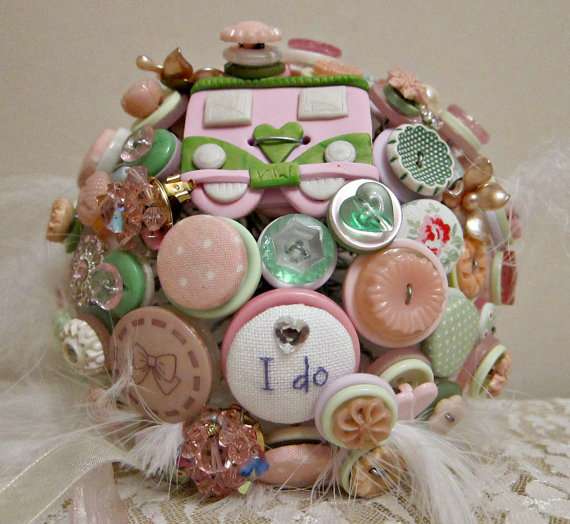 Adore Button Bouquets hand makes a variety of button bouquets. The addition of a fimo camper van in this one is super cute!
30. Balloons!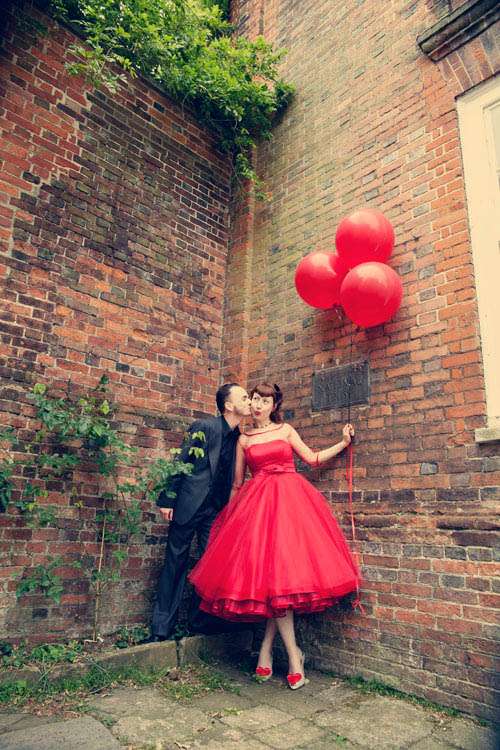 Why not just carry a big bunch of balloons instead? Bonus points if the colour matches your dress!
31. Stuffed cat toys!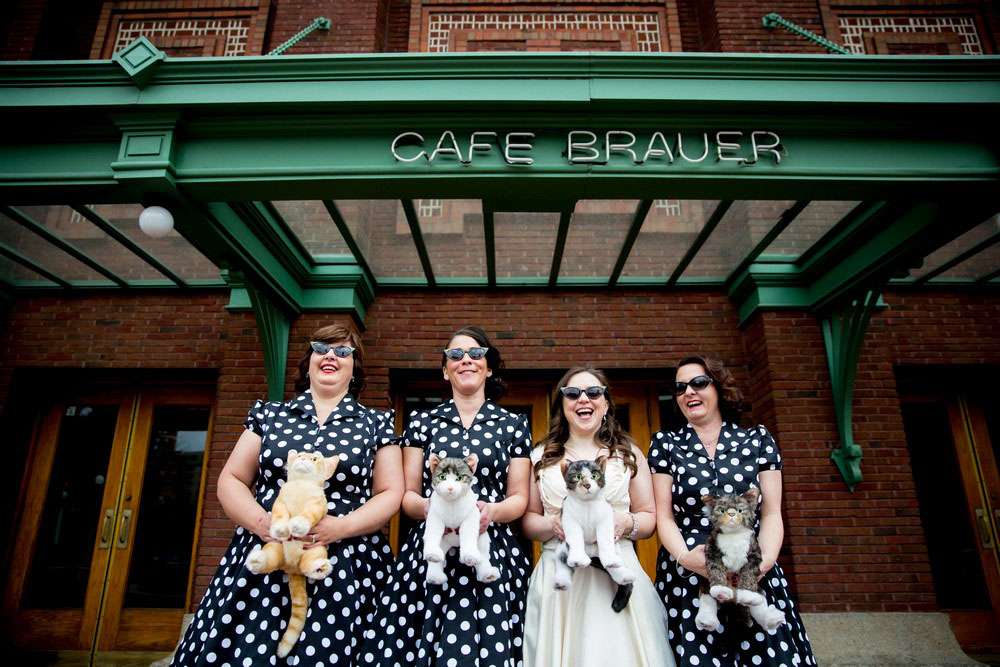 Crazy cat lady? Then look no further than these cat toys as makeshift bouquets! Best idea ever!
32. Records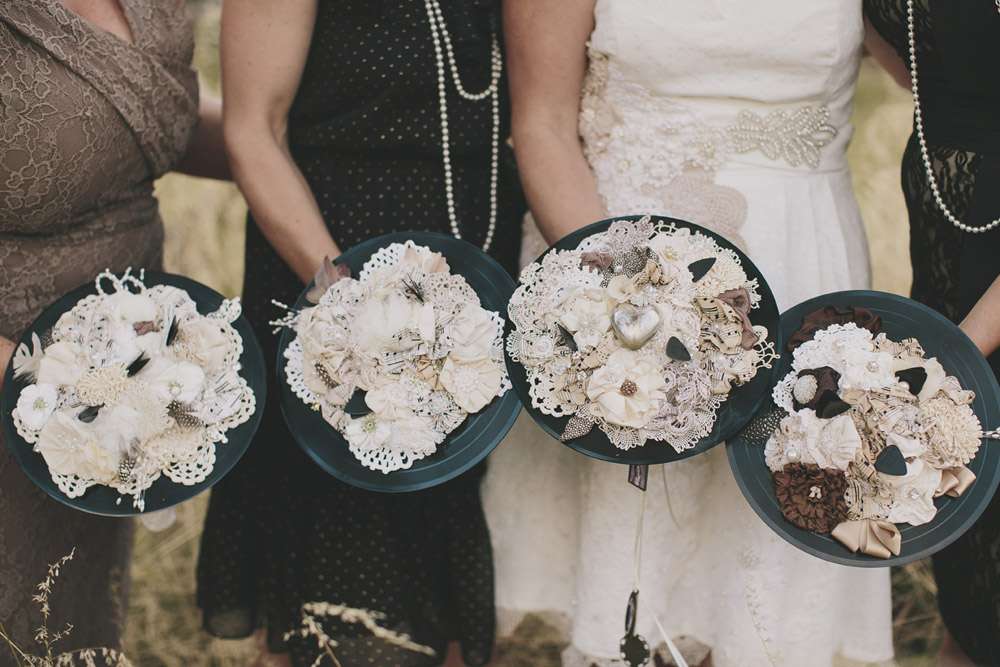 Having a music themed wedding? How about carrying your favourite record down the aisle?
33. Cupcakes!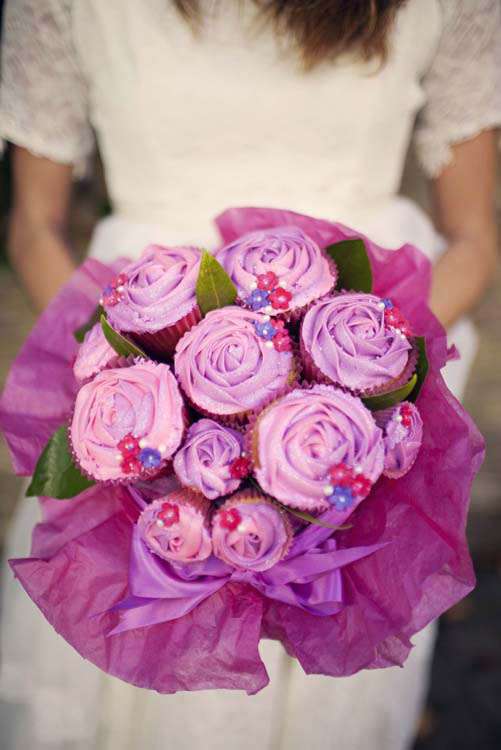 Sweet tooth? These cupcakes look like flowers. SO CUTE! Cakes by Sugarplum Cakes.
Are you planning to carry something other than flowers down the aisle with you? Anything unusual? I'd love to hear your ideas!