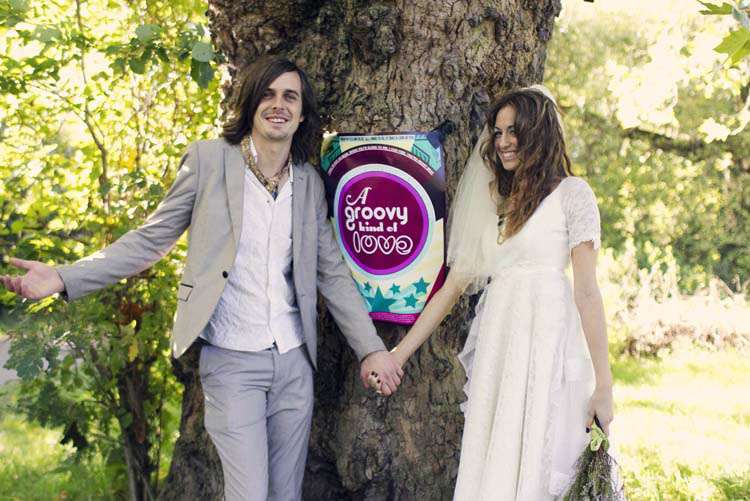 This 1970's Woodstock inspired shoot took place on Hampstead Heath, London. The shoot was set up by wedding planner & stylist, Mary Herrington of Forever & Ever Events. She and photographer Caro Hutchings wanted to create a shoot to show how you can easily create a beautiful look with vintage and reclaimed items that won't break the bank.  "Finding inspiration in the '70s doesn't mean that you have to stick with the original dress form the '70s or be literal about it; rather, you can take a vintage dress or theme and modernize it," Mary told me. "For example, the most amazing part of the dress was the tiered back – we took away the billowy elbows and the high neck, which really allowed you to highlight the back of the dress as the focal point."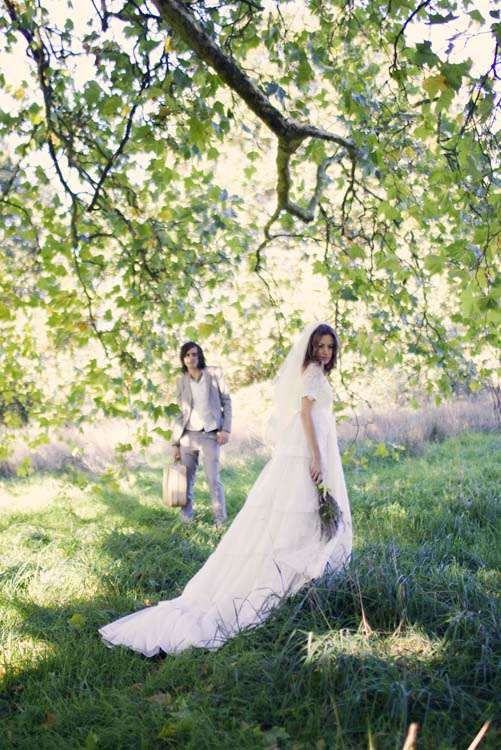 The dress was found on Ebay for just £10. They altered it slightly to make it more suited to the style of the shoot which cost a total of £18! This just goes to show that with a bit of imagination you can create something totally unique and perfect on very little money.
..and hello!? Can we just all stop and share some love for the cupcake bouquet? Oh how I love this idea!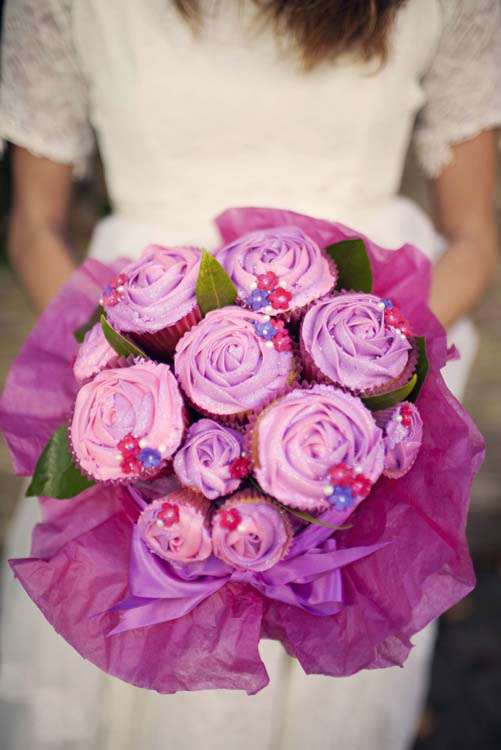 Huge thanks to Mary, photographer Caro and all involved for sharing their gorgeous shoot with us today
Photography Credit: Caro Hutchings Photography
Stylist: Forever & Ever Events
Hair & Make Up: Elbie Van Eeden
Cake designer: Sugarplum Cakes
Graphic designer: Alexis Cuddyre
Bride & Groom: Friends