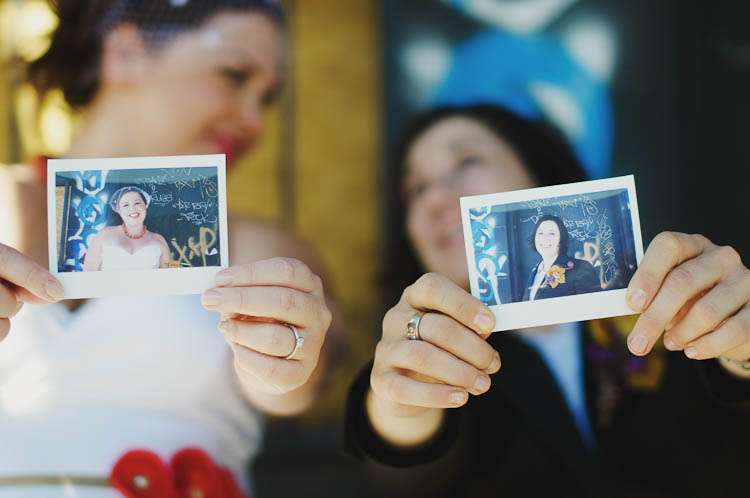 Christina & Sybrina were married in their own back garden in Vegas. Christina wore a beautiful dress by Ouma Clothing and Sybrina wore a sharp suit. The couple are pretty active in their local LGBT (lesbian, gay, bisexual, transgender) community and so wanted to use their connections to do it 'right' and create a wedding that was perfect for them and their friends.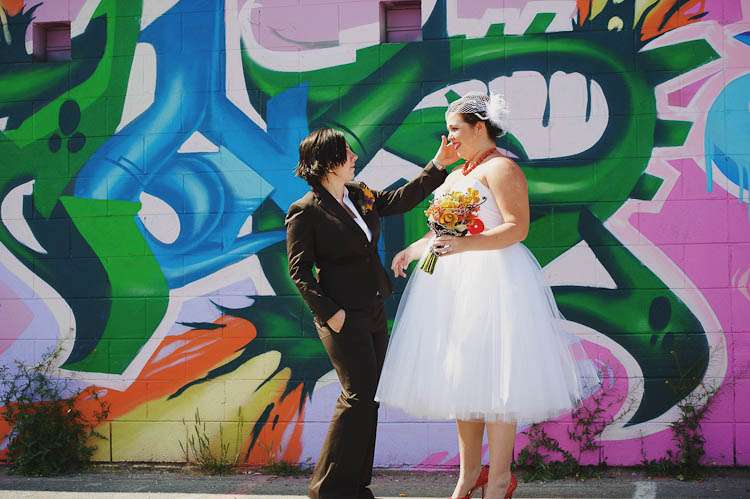 "We worked very hard in making it a comfortable environment to accommodate our diverse attendees," the couple explained. "Most of the vendors we used were close friends. We wanted to integrate them throughout the wedding while supporting local small and new businesses. Our close friend, Jeff Hames, even did a mural on our backway that matched the wedding invitations."
"We tried to stay as true to our queer feminist roots as possible.  We made our wedding our own by only using things we felt comfortable with."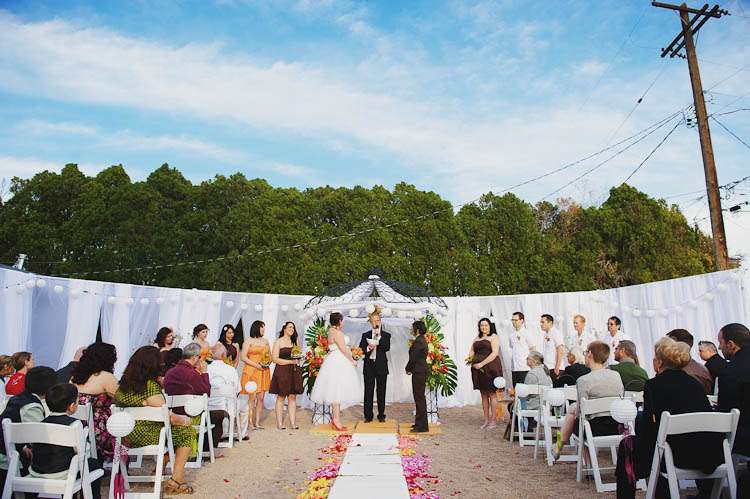 Huge congratulations and thanks to Christina & Sybrina for sharing their special day with us and to photographer Mike for sending over his images.
Photography Credit: Mike L. Photography
Venue: Their Back Garden, Vegas
Christina's Dress: Ouma Clothing on etsy
Christina's Shoes: Guess and H & M
Christina's Veil: Loca Loves Pirate on etsy
Christina's Jewellery: Oopertui on etsy
Cake: Bitter and Sweet Treats, Las Vegas
Flowers: Tiger Lily