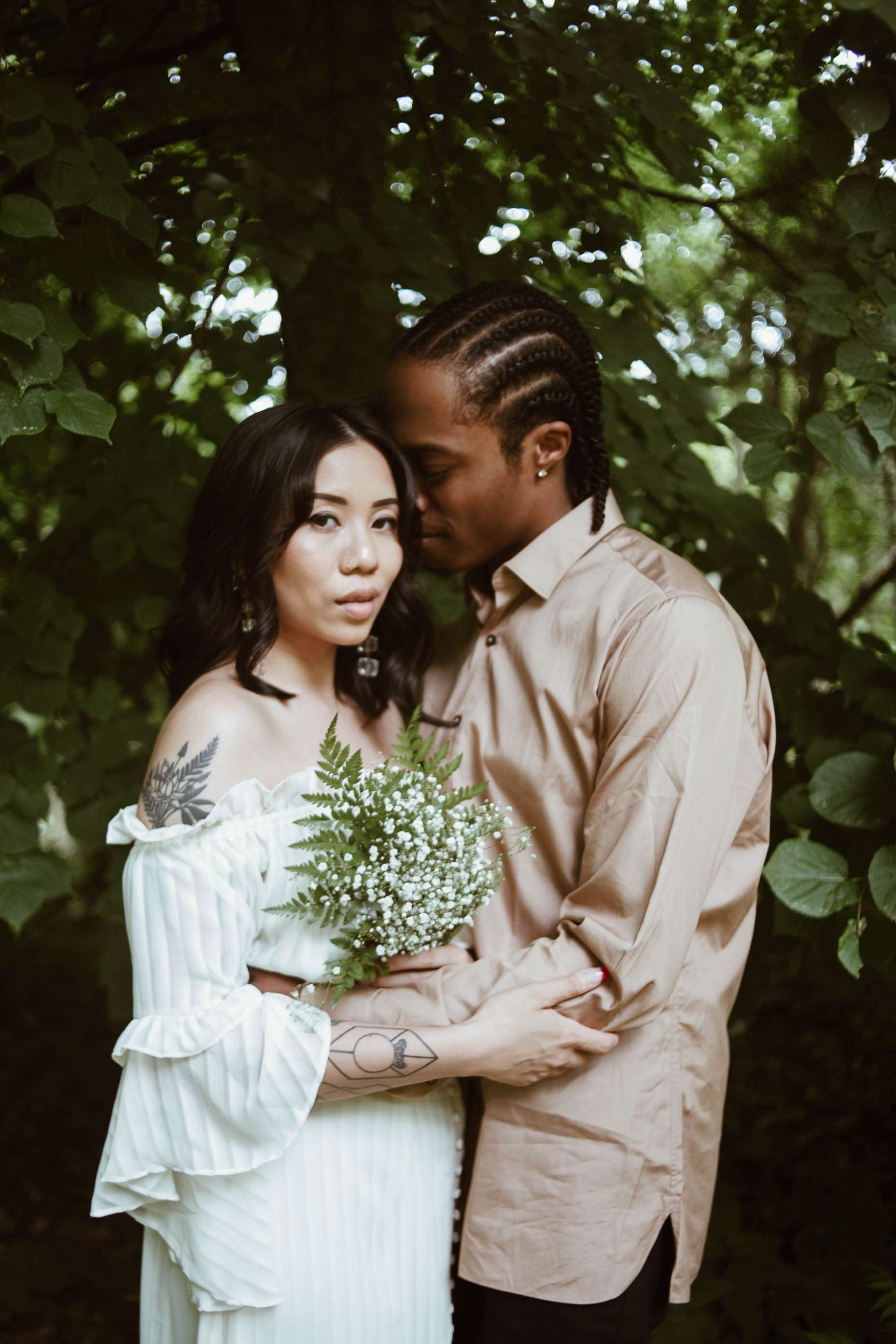 You are just not READY for the wedding that's about to hit your eyeballs. After we featured Nancy and Boogie's beyond cool fashion editorial inspired engagement shoot last year, I had a sneaking suspicion that their wedding would be similarly amazing… and it turns out I was bang on the money.
Married in June at a local park with the reception at the groom's parent's home, they wanted their wedding to be casual and laid back but also have elements of tradition. "For our ceremony, we wanted to be more traditional but for our reception the theme for all our guests was to dress extremely fashionable and as extra as you can", Nancy explained. "We're really into fashion and wanted everyone to be comfortable and themselves, so what better way to make that the theme for our big day?"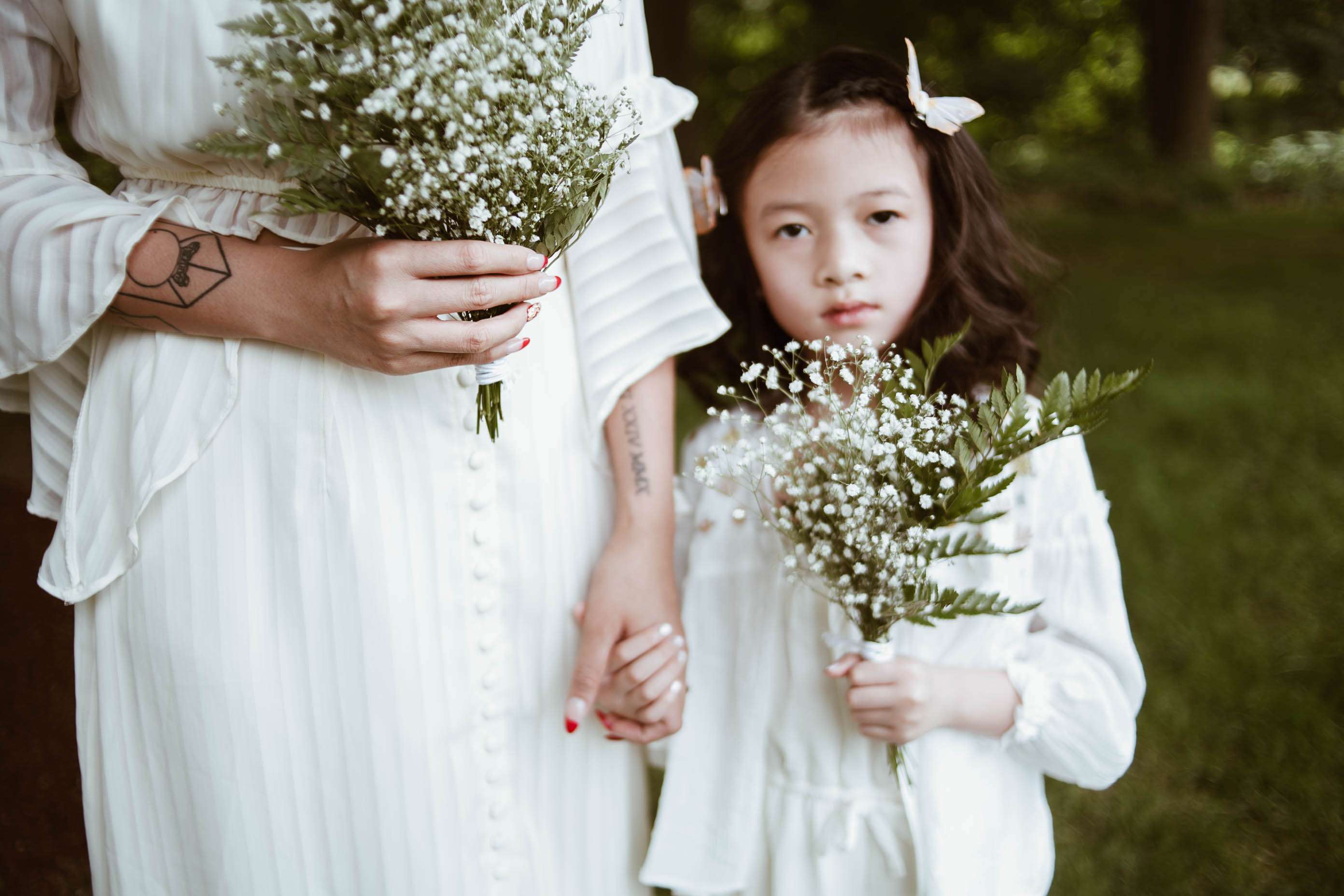 The bride kept things low key yet super stylish in an Urban Outfitters dress paired with Forever 21 shoes and jewellery. She did her hair and make up herself. They skipped having bridesmaids or groomsmen, the groom's mother and aunt made the cakes and Nancy even put together all the flowers herself (costing a total of $6 for bouquets and $4 each for the centrepieces). For food, they ordered pizza and chicken wings which they served pot luck style, alongside lots of delicious treats brought in by their friends and family.