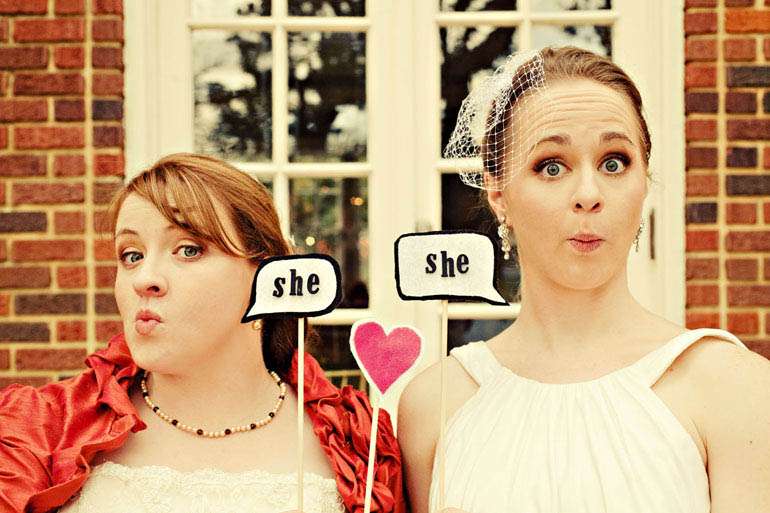 Michelle & Deborah's touching ceremony was one of the main reasons I wanted to share their wedding with you all today. Quite apart from all the beautiful and individual details the couple put into their day, the readings and poems that they selected for their ceremony made this wedding really special and signified their relationship perfectly.
They chose Shakespear's Sonnet 116, a section from the children's book  "I Like You" by Sandol Stoddard and "I carry your heart with me" by E.E Cummings for their vows. Finally, in order to include the fight for equality, they read the Massachusetts ruling on marriage. They thought it was so simple and basic and spelled out what marriage meant to them in a perfect way.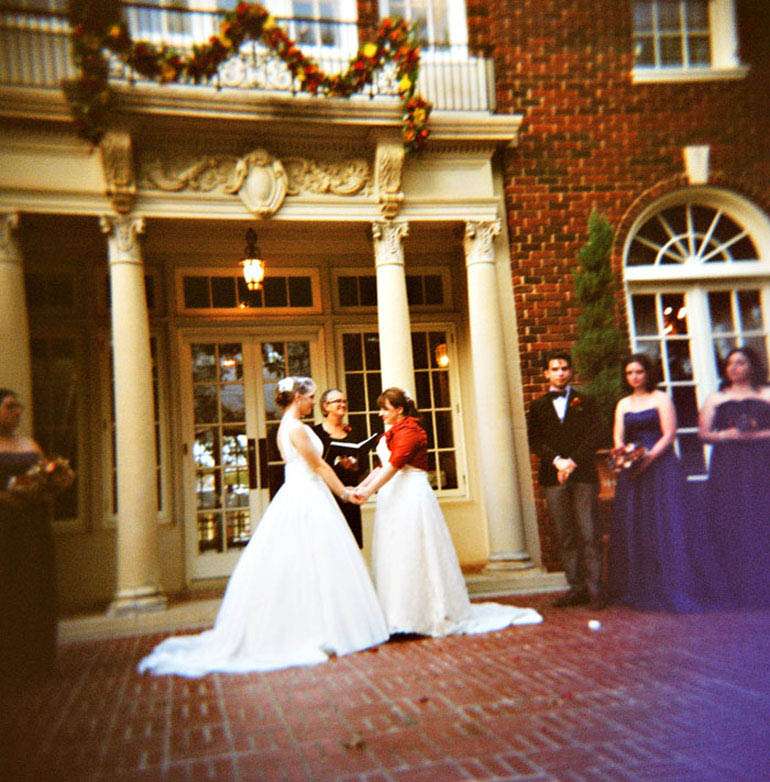 "FROM GOODRIDGE V DEPT OF HEALTH (Mass. 2003): Marriage is a vital social institution. The exclusive commitment of two individuals to each other nurtures love and mutual support; it brings stability to our society. Without question, civil marriage enhances the "welfare of the community." It is a "social institution of the highest importance." Civil marriage is at once a deeply personal commitment to another human being and a highly public celebration of the ideals of mutuality, companionship, intimacy, fidelity, and family… Because it fulfils yearnings for security, safe haven, and connection that express our common humanity, civil marriage is an esteemed institution, and the decision whether and whom to marry is among life's momentous acts of self-definition….It is undoubtedly for these concrete reasons, as well as for its intimately personal significance, that civil marriage has long been termed a 'civil right'."
"We just really liked the definitions of marriage," Michelle explained. "Again, we chose our readings because they all held a significance in what marriage should be regardless of legal status (strong and steadfast, childlike at times, a basic human right, always honest, the beauty of partnership)."
The couple had been lucky enough to spend some time in Paris so chose a Romantic Parisian theme for their wedding. The croquembouche (cake) was a nod to their love of French culture and flamboyant presentation. They even cut it with the traditional sword.
"They choose the perfect location – the elegant Astin Mansion – they also did the table flowers and catering," photographer Katherine O'Brien continued. "Michelle said that Deborah thought that spending money on bouquets was silly when they just die a few days after so she told her she could make her a bouquet that would never wilt and thus her fabric/book flower project began. She got the newspaper flowers Etsy and mixed with her own. They also used Etsy for their bridal party gifts – each attendant got a cool vintage pinup flask and the cute cloth love birds were from The Girl in Yellow. The main wedding cake looked like a stack of books from Shakespeare to the Merry Wives of Windsor.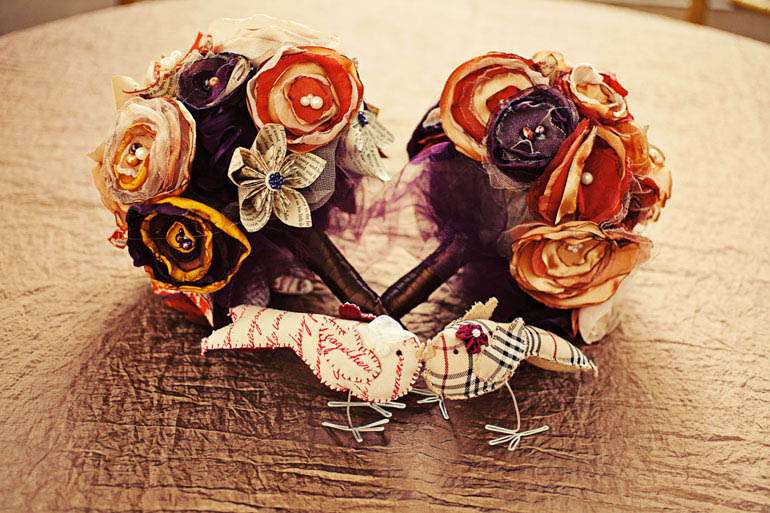 "Instead of favors for their guests the couple made a donation to the Pride Community Center. It  is their area's first LGBT community gathering place and is providing a much needed resource to youth and adults in our area. At first they thought they we were going to donate to the Human Rights Campaign, but realized it was more important to give locally, and see their donation help within their own community."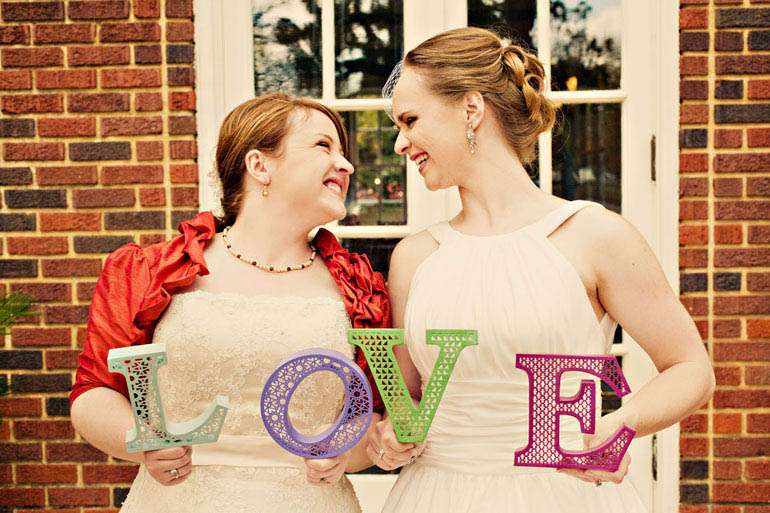 Big love and congratulations to Michelle & Deborah on their wedding and huge thanks to photographer Katherine O'Brien for sharing her images with us today.
Photography Credit: Katherine O'Brien Photography
Venue, Reception Flowers/Linens, Catering: The Astin Mansion
Bride's Dresses: VIP Bridal and Davids Bridal
Bride's Hair Pieces: Hems and Bustles on Etsy
Michelle's Red Bolero: Crimson Empress on Etsy
Ceremony Musician/DJ: Acoustic Production
Ceremony Bouquets: DIY (Michelle craftedevents@gmail.com)
Paper flowers in the bouquets: Danamazing on Etsy
Macaroons: Sparkle's Kitchen on Etsy
Bridesmaid Gifts: DNA Creations on Etsy
Cake Toppers (custom): The Girl in Yellow on Etsy
Bride's Hair Pieces: Hems and Bustles on Etsy
Wedding Certificate: Orleans Paperie on Etsy
Make Up: Stephanie Drew
Hair: Ann/ Cutler 2 Salon & Spa