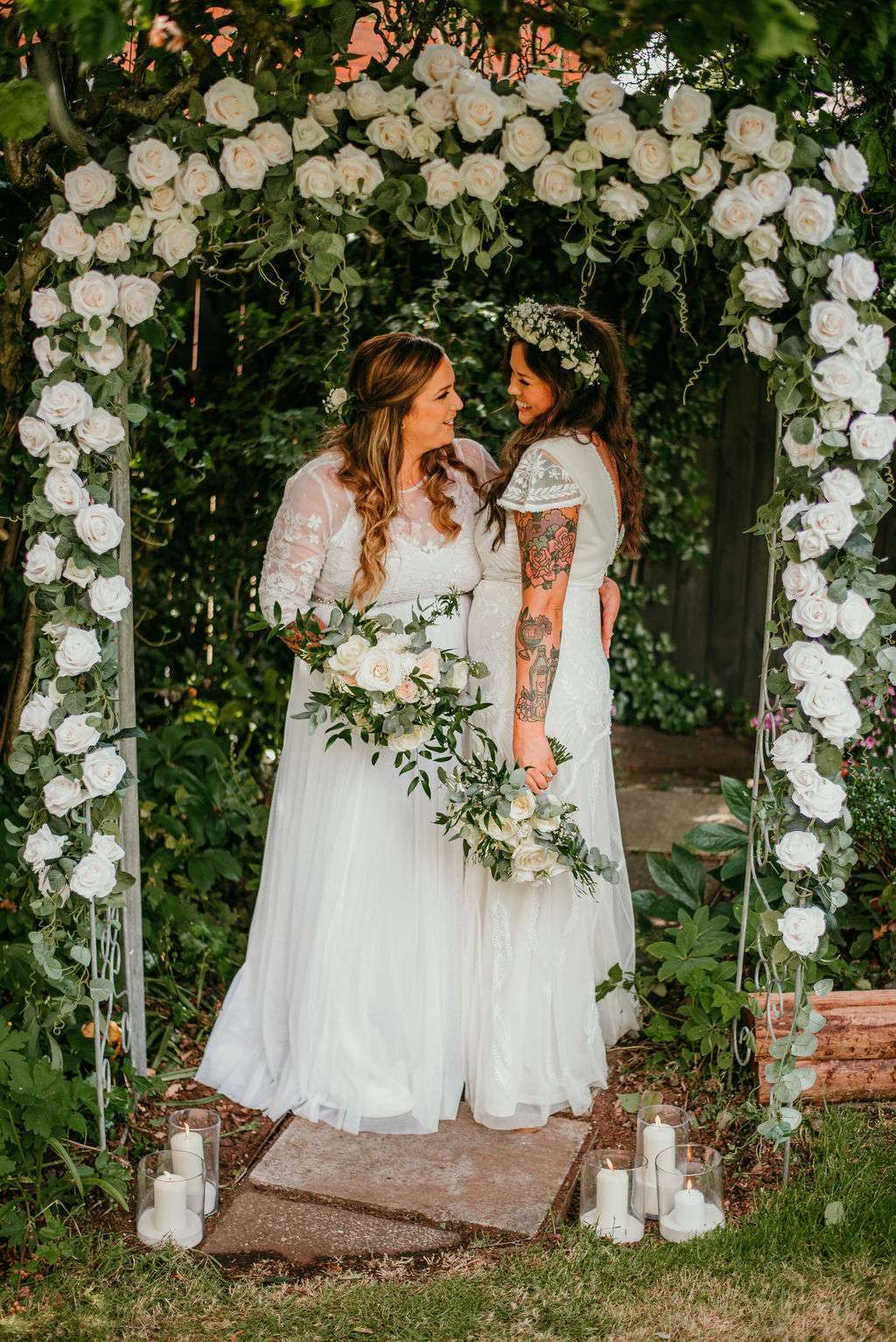 Shannon and Emma were supposed to be married in Hawaii, but when COVID scuppered their plans not once but twice, they decided to change tact and organised a backyard DIY wedding instead. Armed with lots of inspiration from Instagram and Pinterest, they organised the whole thing over about 6 months, and spent just £3,500.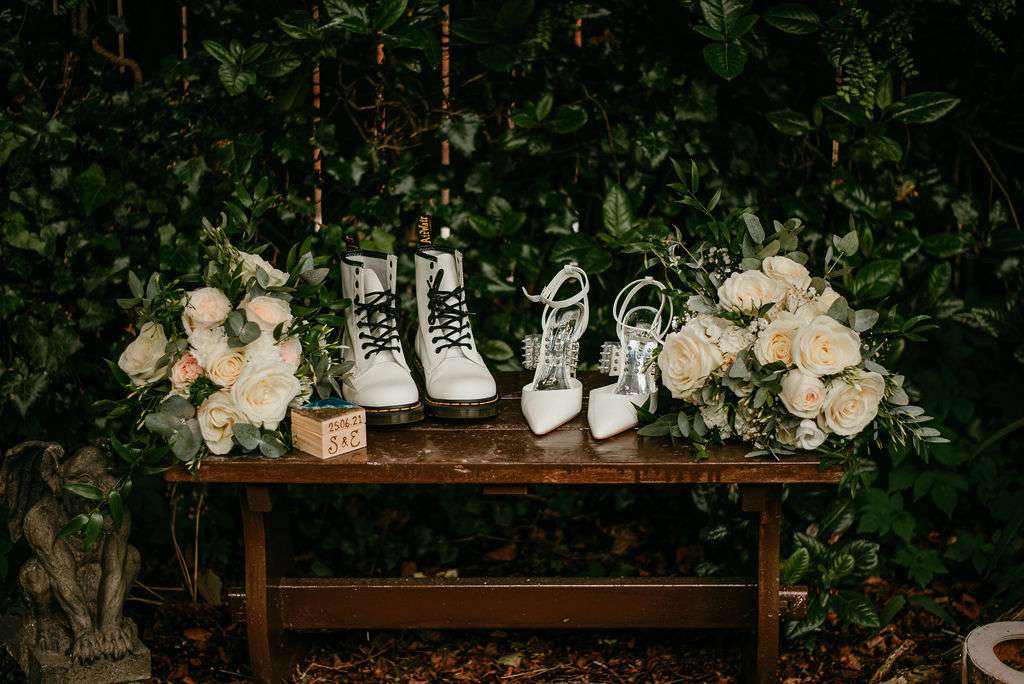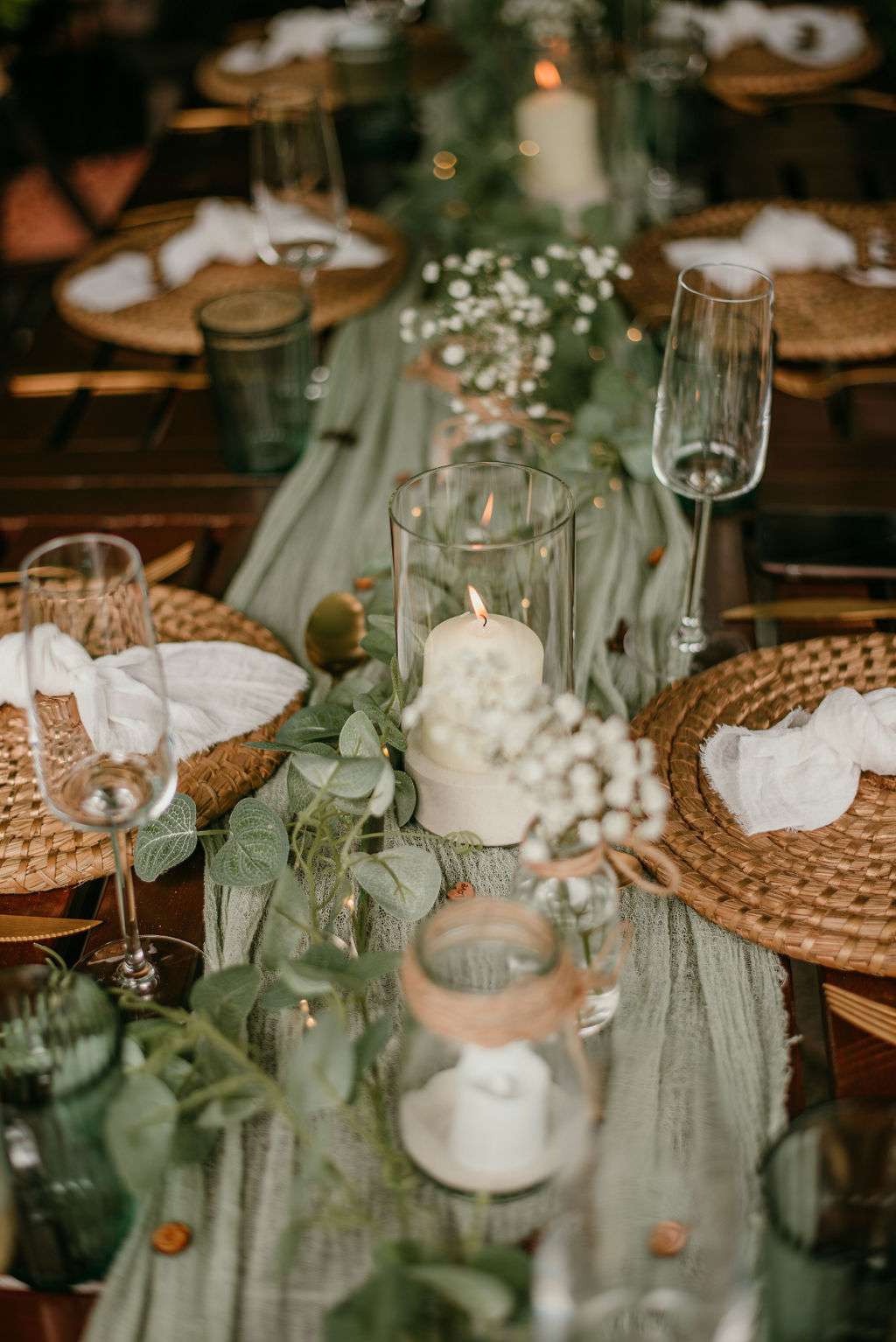 "Covid really scuppered our original plans but we managed to pull of a beautiful, unique wedding with our closest loved ones anyway," the brides told us. "It made us realise that you don't have to spend a lot of money to have a beautiful wedding."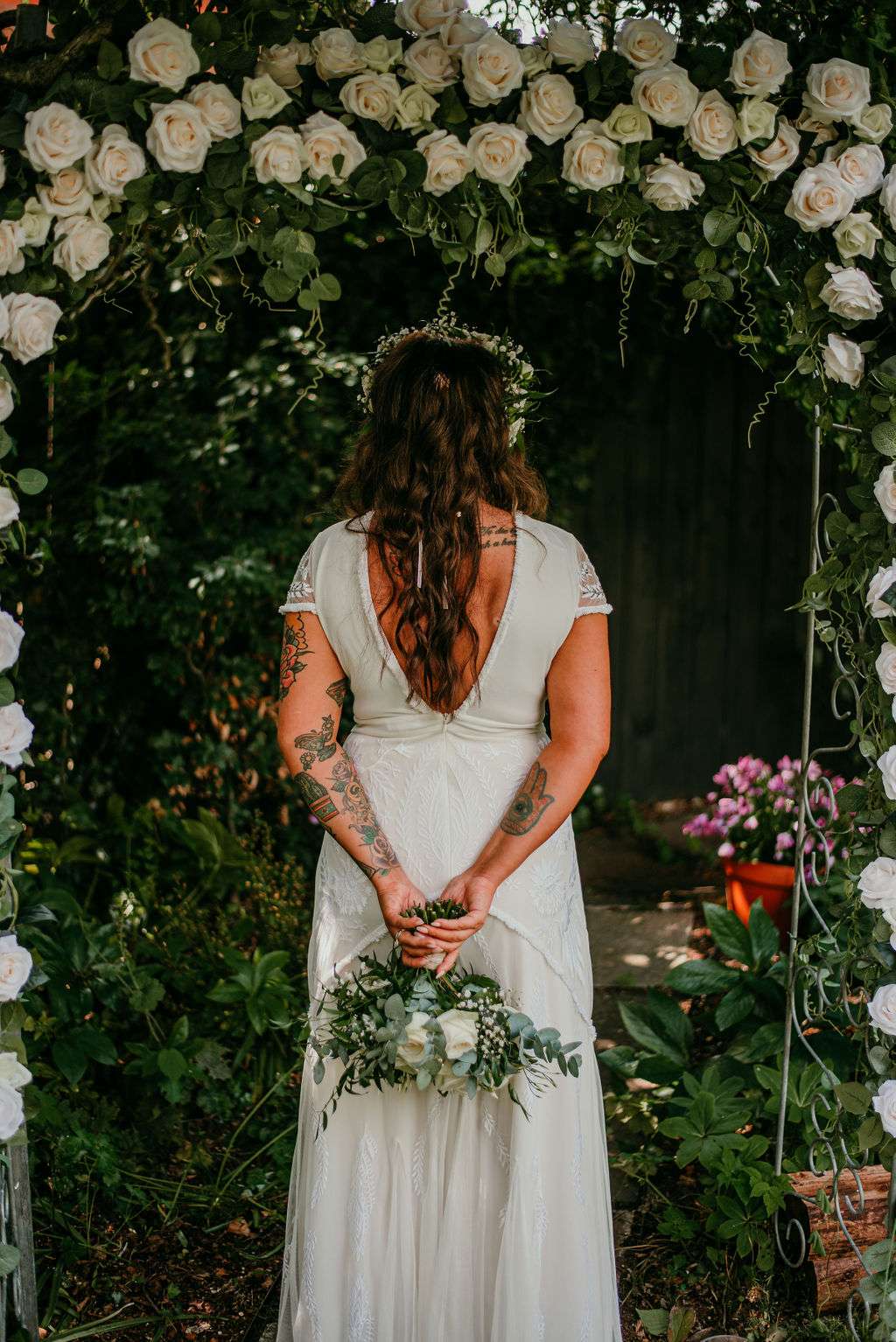 The whole day was DIY in their own back garden, where they decorated existing features with fake flowers and eucalyptus, hand crafted a bar cart and signage for it and hung as many fairy lights as they could find. They filled jam jars with sand, moss and candles and wrapped twine around them, and even wrapped ivy around various table legs. "We also had to set up the gazebo and lay the table ourselves the morning of the wedding."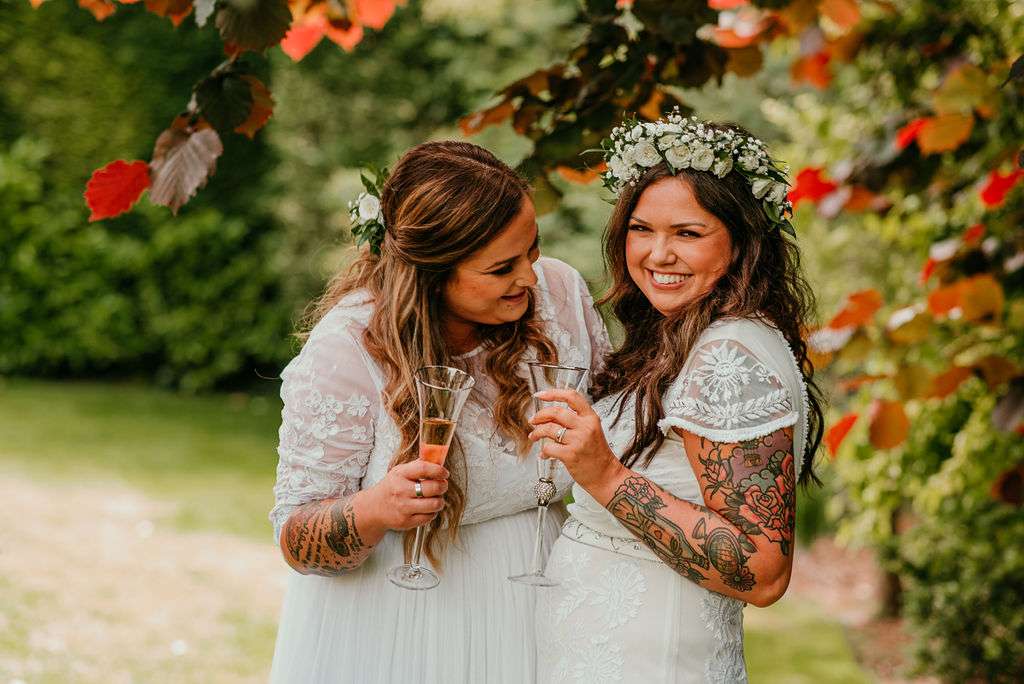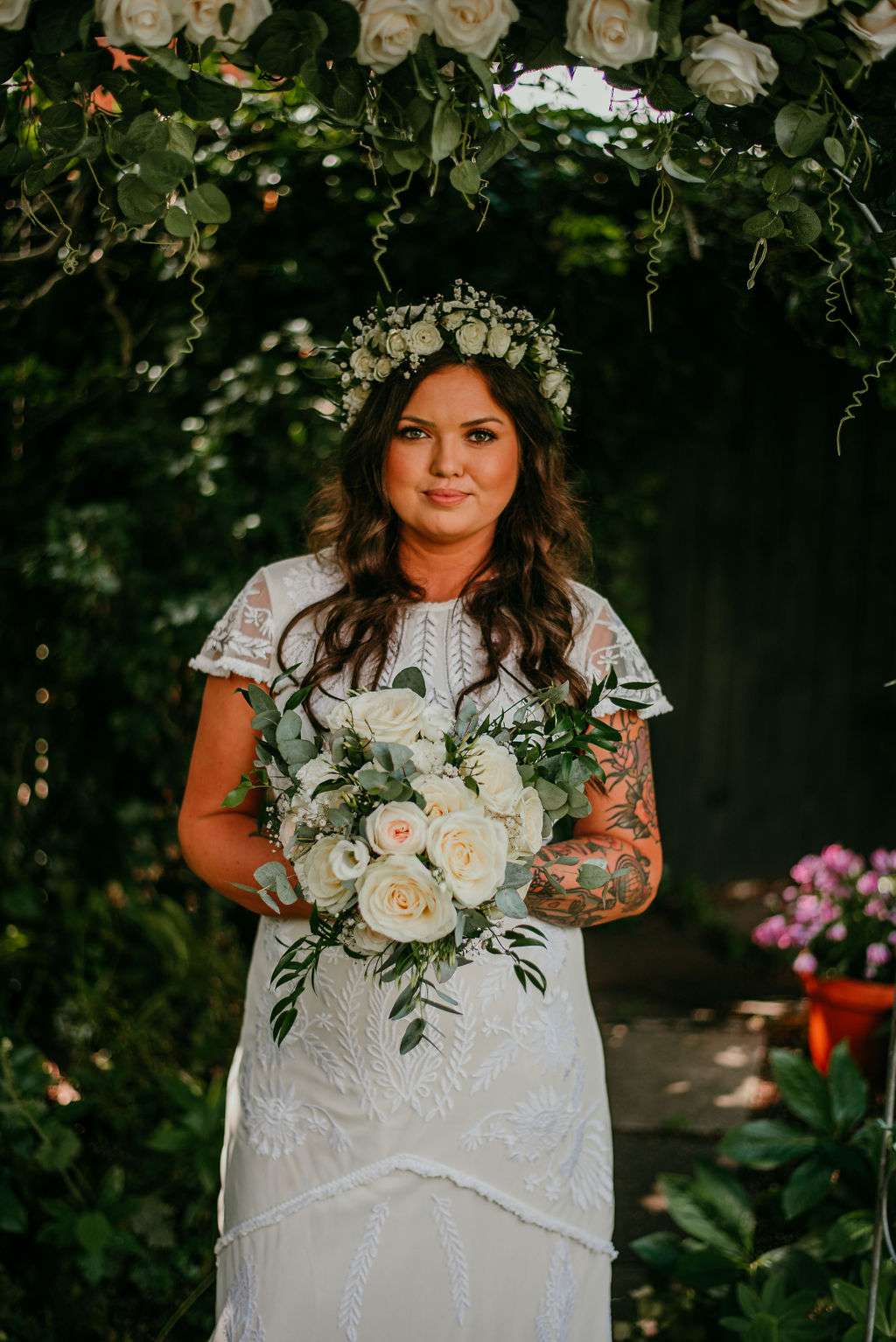 They didn't want a generic or boring wedding ceremony so chose a humanist celebration that was personalised with their love story. "The guests were laughing and crying – it wasn't like any other wedding ceremony I've witnessed. We also had a sand ceremony, where we mixed sand from Shannon's birthplace in Southern California and Portrush for Emma's to symbolise our unity as a couple." After their ceremony they enjoyed a relaxed family BBQ courtesy of Emma's stepdad.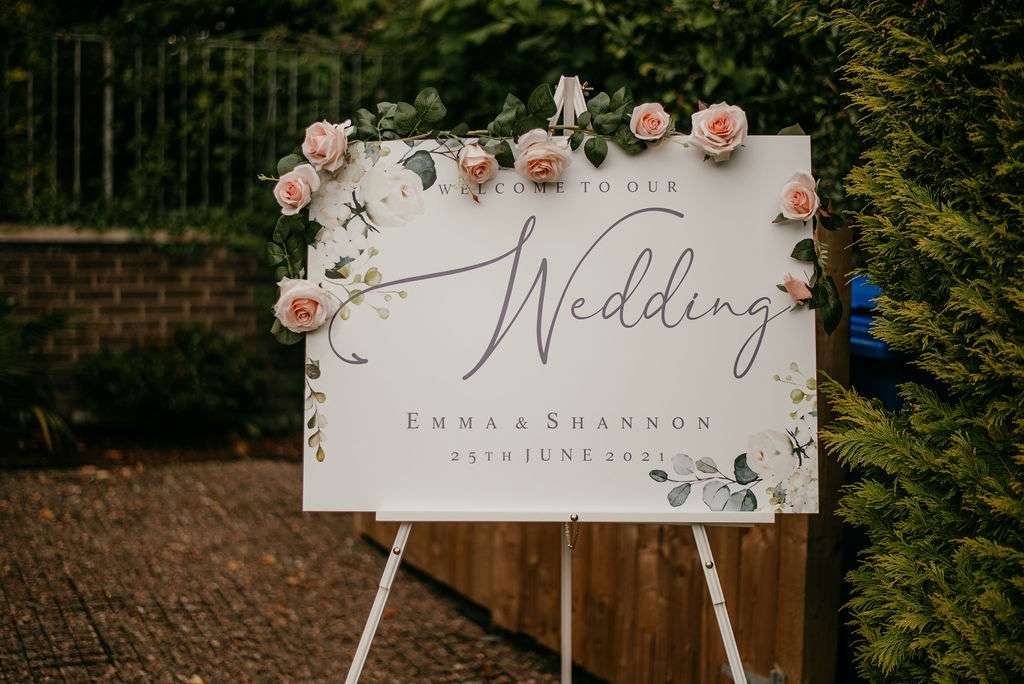 "Our favourite thing about planning our wedding was doing it together. Once we knew we couldn't, we planned our home wedding exactly the was we wanted it, and how it turned out even exceeded our expectations. The DIY aspect was fun because we could make it literally however we wanted it to be. The hours of manual labour poured in by our friends and family also made us feel so loved and supported. Everyone played a part and I think that made it more enjoyable for the guests as they were all able to say 'I did that' or 'I made that' gleefully."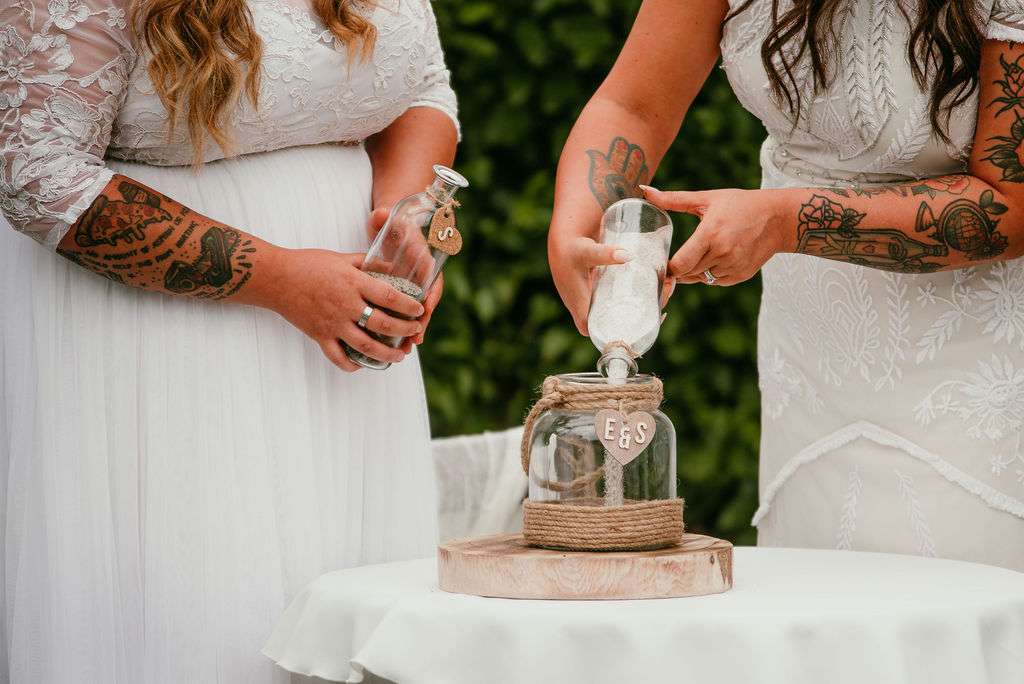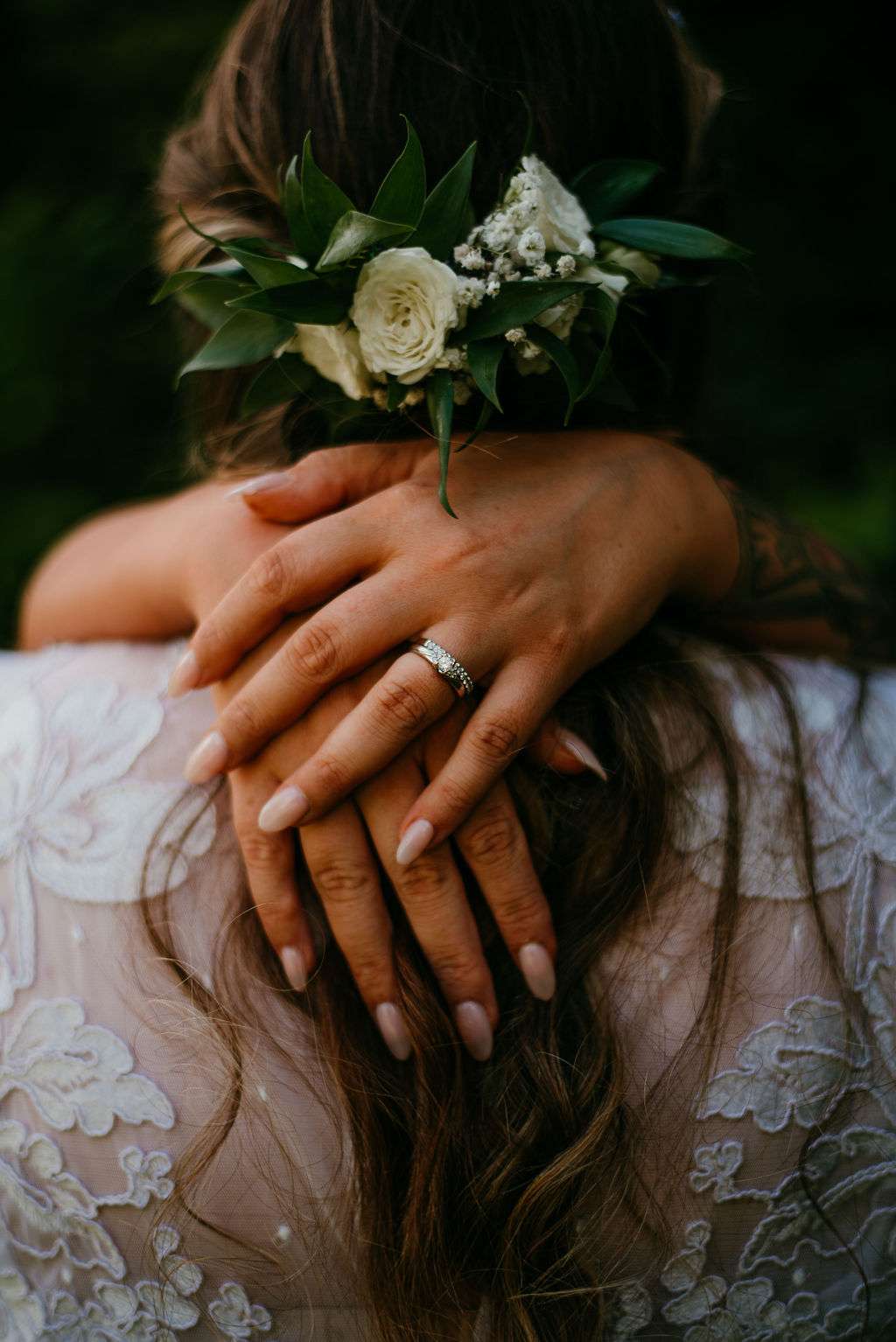 The pair's advice for future couples is that you don't need to invite everyone you've ever met! "Covid restrictions made our guest list small, but it meant we were able to actually enjoy every aspect of the day," Emma told us. "I've been to large weddings where the couple have to jump table to table to talk to everyone just for a few minutes and get photos with everyone and don't really ever get a chance to just relax and enjoy themselves!"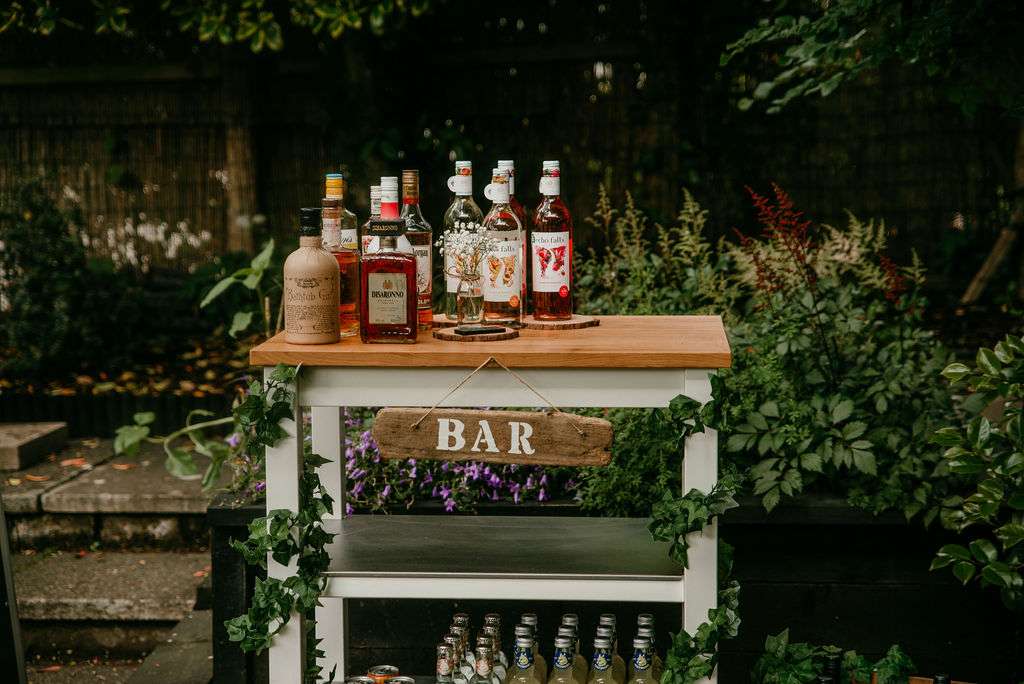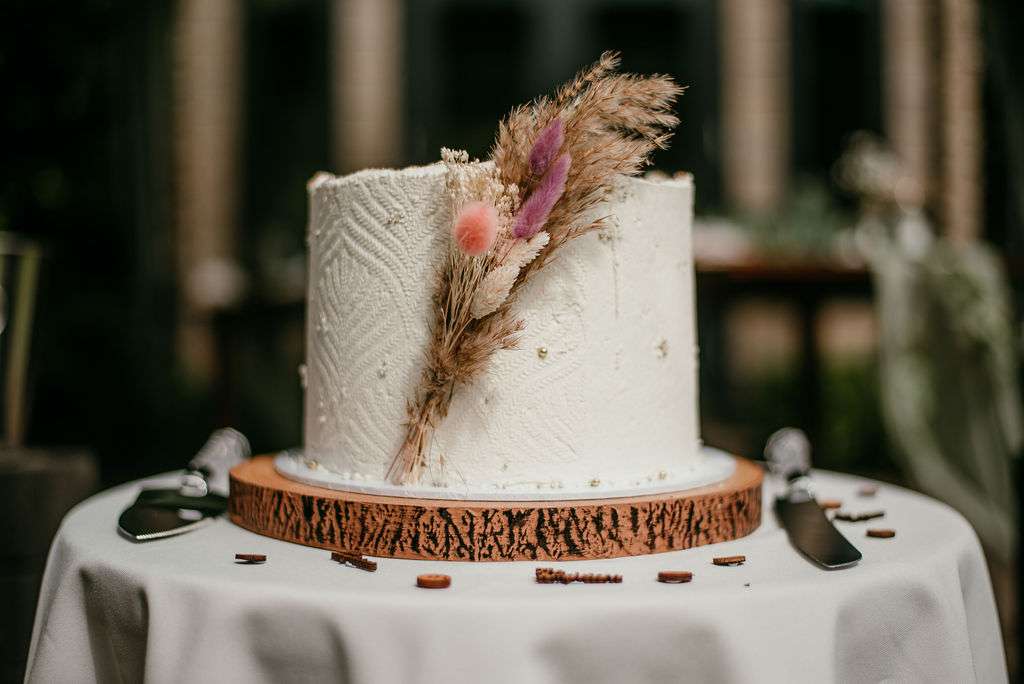 "Don't let anyone else make the day about them" Shannon concluded. "Don't feel pressured into inviting people you don't want or meeting other people's expectations or including things other people want that you don't. It's the couples day, no one else's. Make it how you want! Oh, and wear comfortable shoes!"