I ain't gonna lie… I harbor a certain level favoritism for pink haired brides… hum, I wonder why!? So when I saw Josie & Nick's camping themed wedding I was very excited indeed. The couple didn't spend a bomb on the day, utlising things they already owned (hello, look at Jodie's awesome Antaina boots!), by having the reception in Nick's parent's back garden and by making as much of it as they could themselves.
"We DIY'ed everything", Jodie told me. "It can be really easy to bite off more than you can chew though so my advice would be to decide on a cohesive theme early on. Select projects you know you can complete both skill wise and in the time you have. And start early! Anything you can do well in advance is great."
For the reception they set up tents and and sign posts which is where the 'glamping' theme started. "Our wedding was planned long distance. We had to drive 250 miles to Kent the week before the wedding and do 80% of the work and projects that week! We took the seats out of the back of our (quite large) car and piled stuff to the roof. We still had to leave things behind! If you have to travel with your wedding stuff I would definitely say pick small but effective items – bunting, food flags, fancy tablecloths. You will save yourself a lot of stress trying to cram picnic baskets, fruit crates and wedding dresses in your car!"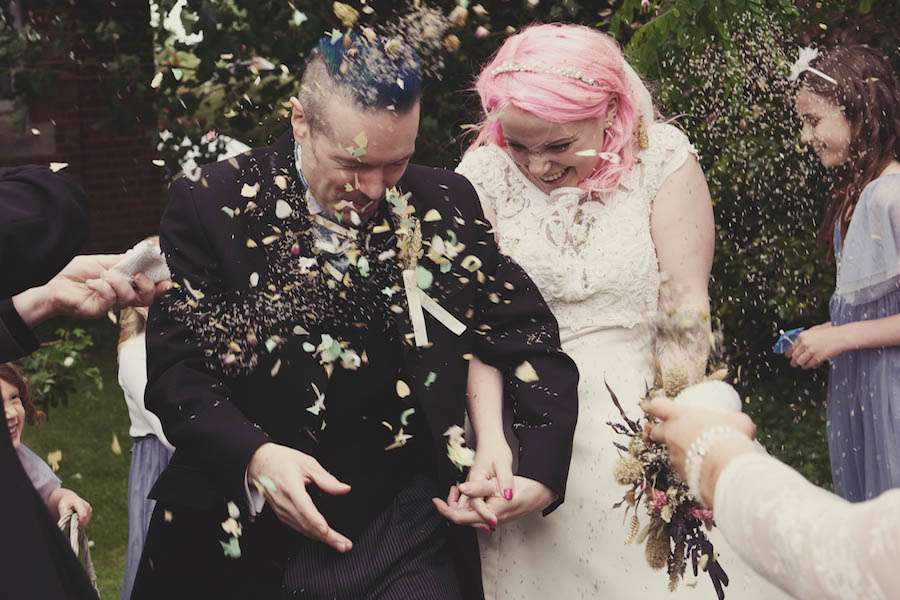 "We were very lucky in that the night before the wedding most of our guests were there – either visiting or staying over. They really rallied around for us! We had groups of people throughout the house finishing favours, filling the picnic baskets, making coleslaw – even a group outside in the pitch black darkness putting up extra bunting! Our wedding would never have been finished without their help. People will often say to you 'if there is anything I can do to help…' Take all the help you can! Do not be afraid to delegate to friends and family. If you can get a big group of friends to do a small job each for you in no time at all you will have saved yourselves days of work."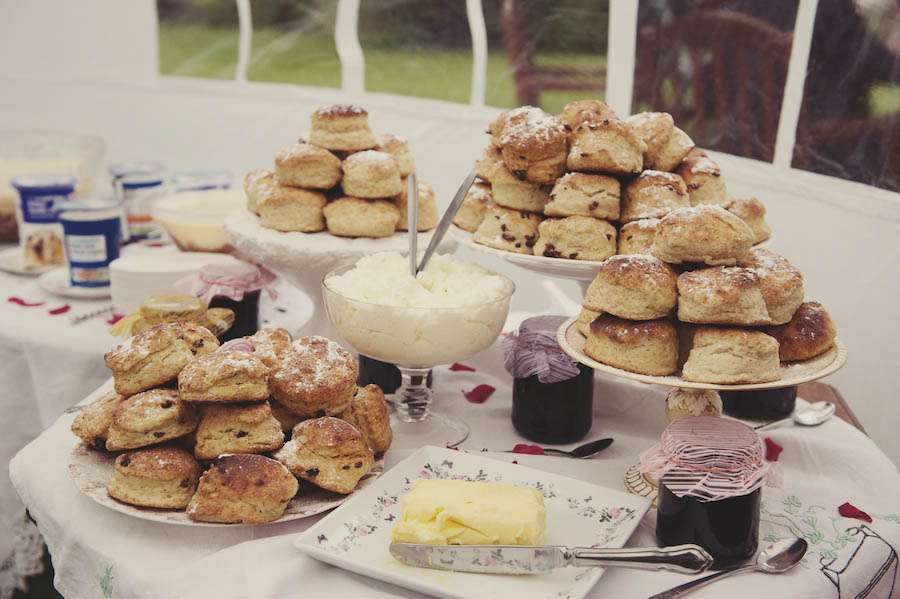 "We were very much on a budget but we didn't let that stop us from having the wedding we wanted", Josie concluded. "We were so lucky to be able to utilise not only our own crafting skills but those of our friends and family. Between us cakes were baked and bunting was sewn (by what seemed like the mile!) All the food was made by ourselves and our family in the run up to the big day (except for two of the cakes…shhh!) The glamping element was one of the first things we decided on as our best friend actually owns the bell tents. There were lots of last minute jobs and the whole wedding was organised via a serious of approximately 1 trillion emails as we live 250 miles away! Nick grew up in the house that we had our reception in, but moved north for his Uni days. His family are still in the house he grew up in so it really was special to have the reception there."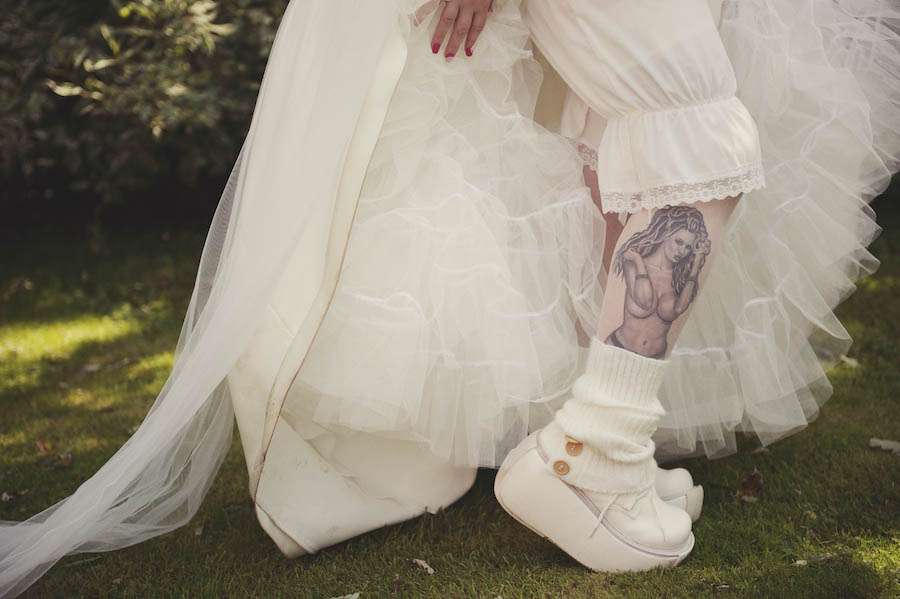 Gorgeous. Thank you to Josie & Nick and wedding photographer photographer Rebecca Douglas for sharing today.
Supporting Cast:
Photography Credit: Rebecca Douglas Photography 
Ceremony Venue: Church of St James the Great, Staple, Kent
Reception Venue: Groom's parent's back garden
Bride's Dress: La Sposa (2nd hand) with petticoat and bloomers by Vilicious on etsy
Bride's Shoes: Antaina
Groom's Outfit: Moss Bros suit with Mico Couture custom latex Ruche Cravat & Swear boots
Bridesmaid's Dresses: Monsoon
Cake: DIY
Flowers: DIY