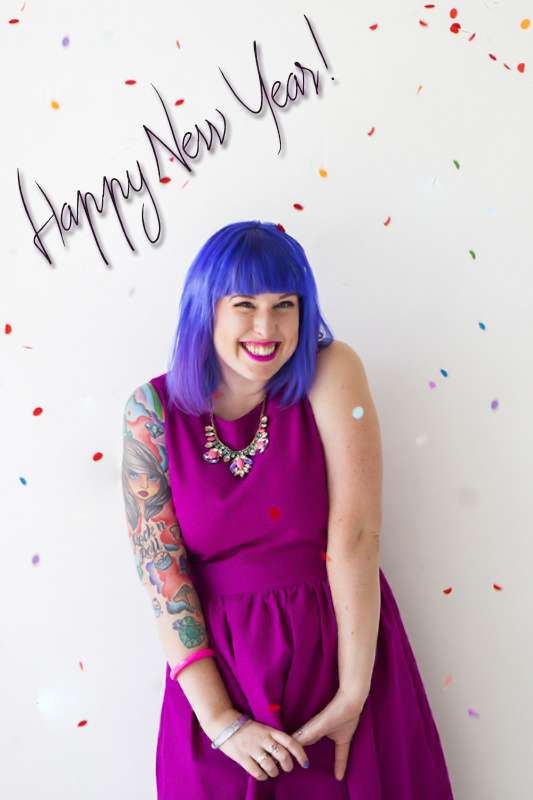 I know many of you have been reading for a while, but with a new year rolling in it's always nice to start afresh and take the time to reintroduce myself to anyone who might be new around these parts. I published an Idiot's Guide to Rock n Roll Bride this time last year, so if you haven't already you should definitely check it out to help you get your bearings. A few things have changed since January 2014 (and not just my hair colour!) so I'm quickly going to go over them now.
Blog schedule
During the week the blog is updated twice daily with lovely real weddings, advice columns and general inspiration for alternative brides (and grooms!) There's also a couple of updates over the weekend too.
My posts go up at 8am and 3pm GMT but I'd suggest subscribing via RSS or joining me (and 143,000 others!) on my Facebook page so you never miss a beat. You can also find me on all usual social platforms: Twitter, Instagram and Pinterest.
Over the past few years I've also been actively writing about running your own small business in The Green Room area of my site. It's been a blast and I've loved doing it, but I've decided to let it take a bit of a back seat for 2015. It's not being scraped completely, but it will probably be updated a less often. Why? Well, because…
I'm publishing a magazine!
I am now the Editor in Chief of the UK's newest wedding magazine! Over the past three years I've written and self-published an annual magazine, but it was recently picked up by Giraffe Media (who also publish Wedding Ideas Magazine) who are putting my baby into REAL LIFE SHOPS.
The bi-monthly mag costs £4.99 and will now be sold in WHSmiths, Morrisons and independent newsagents (with more to be added soon). For my readers that aren't in the UK, or those of you that would prefer it to be delivered straight to your door, you'll be able to buy a subscription online SOON. The details of this are still being finalised but I'll share the link with you the second I have it – I promise! This is all HUGE and incredibly exciting and I can't bloody wait for you to see it. Issue 1 is in stores on January 8th!!!!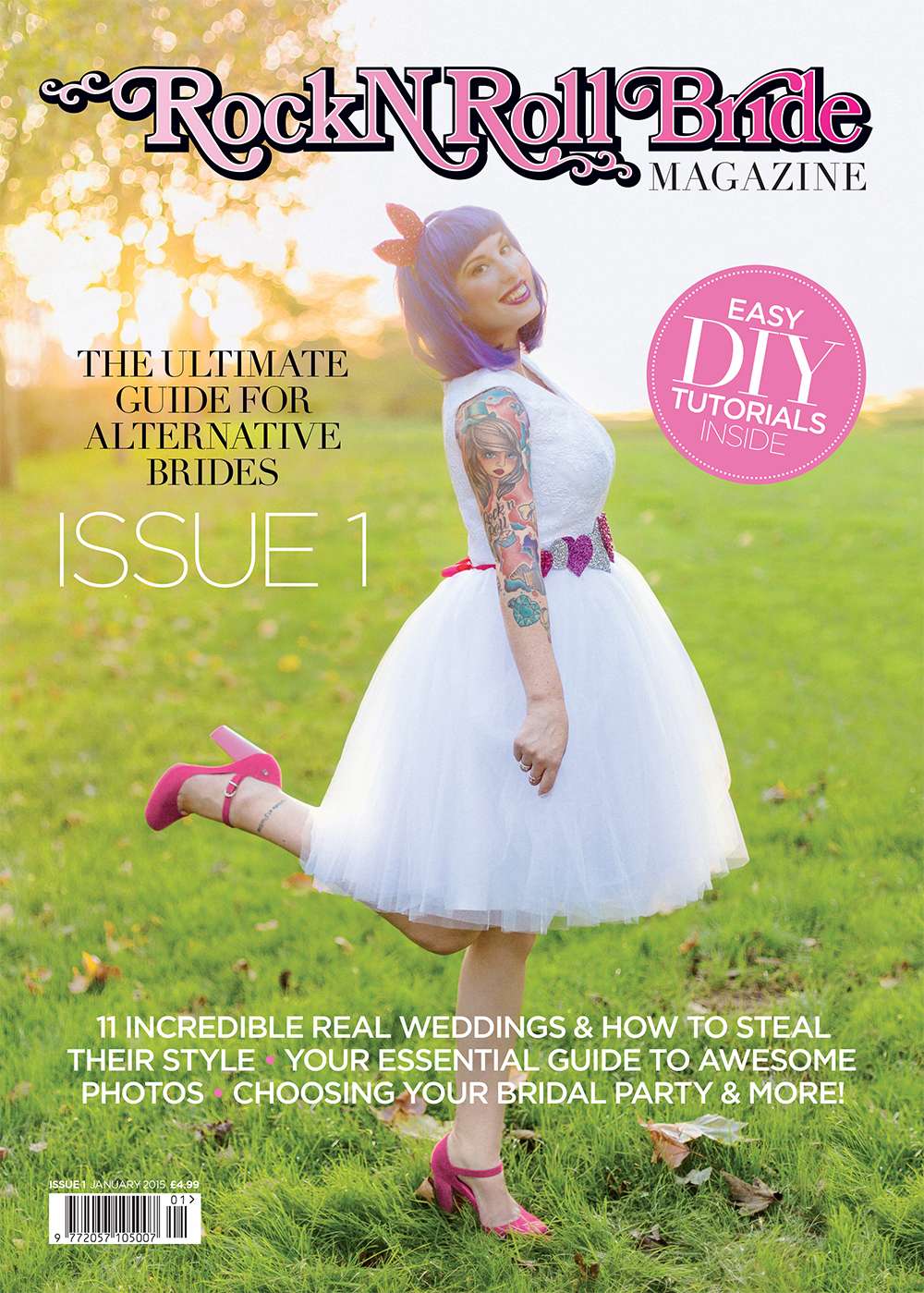 Here's the cover of issue 1. Isn't it AWESOME?! (If I do say so myself!)
Oh and there may well be a launch party at some point too! Would you want to come?!
The Blogcademy
But that's not all (yes, I'm a busy gal)! Alongside my besties Gala Darling and Shauna Haider, I am one of 'the headmistresses' of The Blogcademy. It's a two-day workshop which helps aspiring bloggers and small business owners harness the power of the internet to turn their business dreams into a reality!
Since our launch in 2012 we've taught nearly 1000 people how to get started, make waves, live their passion and MAKE MONEY doing what they love… and we ain't stopping yet!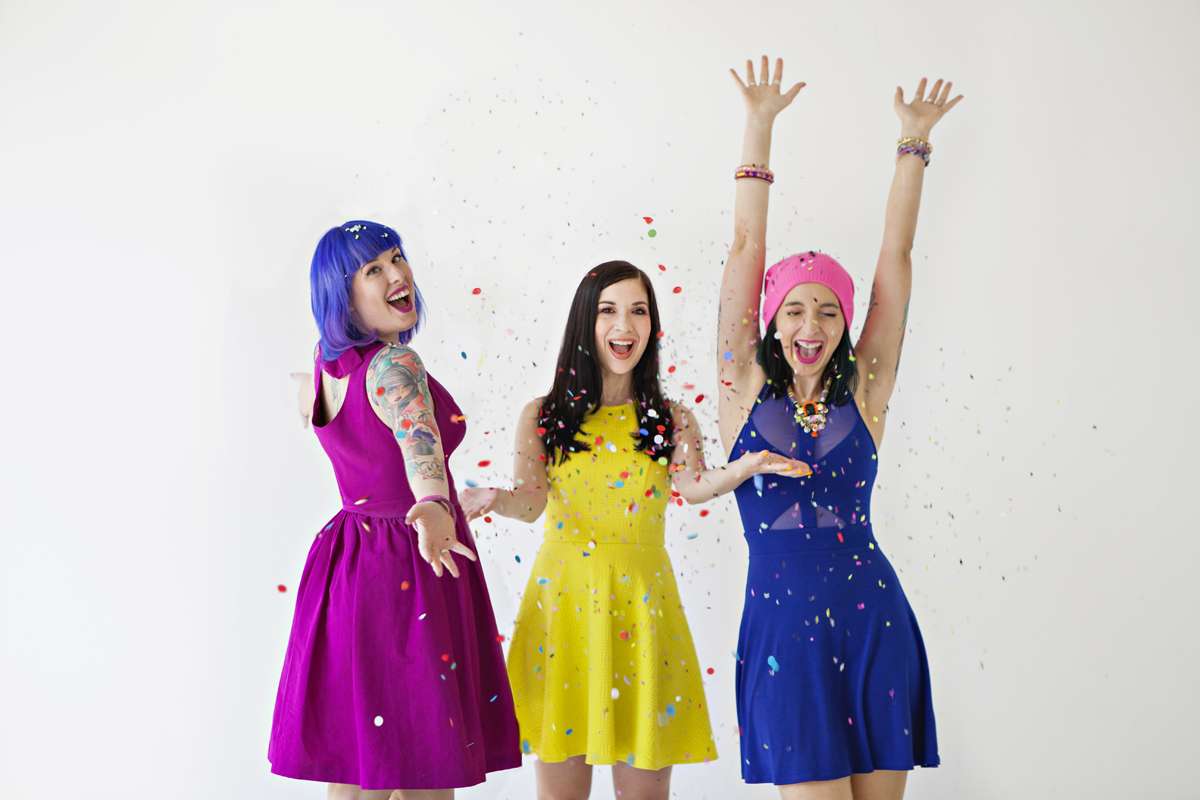 As well as embarking on our third world tour during 2015, on January 29th we're launching The Blogcademy: Online – our full, in-person workshop online! Our fans have been crying out for a digital version of the course, that they can take whenever they like, wherever they are in the world… and we've listened!
The course will comprise of videos, transcripts (which max out at over 62,000 words – damn!), worksheets and activities, and you'll get access to our lively private forum. It's basically the exact same information as you get in the live class, without ever having to leave your living room.
If you'd like to receive some exclusive, and 100% FREE, pre-launch educational videos, get a little preview of one of the topics covered (it's a vital one for any online entrepreneur) AND get a nifty discount when the course is available, please sign up to our mailing list. Simply enter your name and email address where it says "Get our top secret blogging resources" on the front page of our website and your free materials will be emailed to you over the coming weeks.
Finally I love to hear from my readers so if you have a wedding planning problem or query (I can't reply one-on-one but I may well turn it into a future article), you want to submit me your wedding or a photo shoot you were involved in, or you have a wedding business and you'd like to advertise on the blog or in the magazine, please drop me an email. I promise I don't bite!
2015, you just know it's going to completely rule. LET'S DO THIS!!