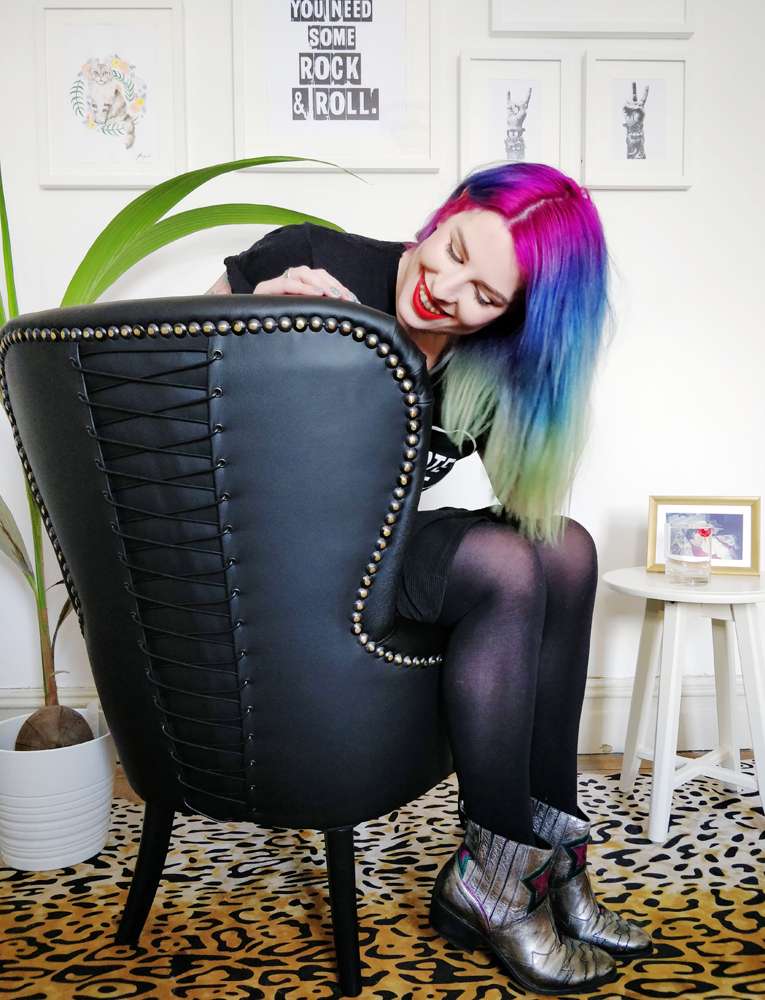 There are two great life lessons I've learnt since embarking on our renovation project: Everything will take 1716 times longer than you hoped it would, and IKEA is basically brilliant. OK so I knew the latter already, but when you have people coming around for your first attempt at hosting Christmas Eve and you realise that morning that you haven't got enough chairs for everyone… Well let's just say I thank those Swedish home gods everyday that they decided to open a branch in Reading.
The thing is about IKEA though… Yes it's affordable, yes they have every homeware basic you might possibly need to buy and hell yes their meatballs are inexplicably delicious, but a lot of it is a bit to simple, design-wise for my eclectic tastes.
But this has all changed with the introduction of the brand new OMEDELBAR range. The collection is described as a hybrid between goth and Hollywood glamour and as you can probably imagine I am all about that!
Created in collaboration with Bea Åkerlund, one of Sweden's most sought-after stylists and costume designers who's worked with the likes of Madonna, Beyonce, Lady Gaga, Rihanna, Katy Perry and Britney Spears, this 35-piece limited-edition collection includes everything a fashionista needs to show off their finest clothes and accessories.
The range, which launches this month, includes a leopard print rug, lip-shaped cushions and a super cool clear glass top hat vase. There's black and white striped curtains and matching wallpaper as well as a giant gold clock, a bowl that looks like a crown, black lampshades with gold lining and the coolest faux leather armchair I've ever seen! With it's black, red, white and gold colour scheme, this collection is definitely aimed at us babes who like to be daring with our home decor.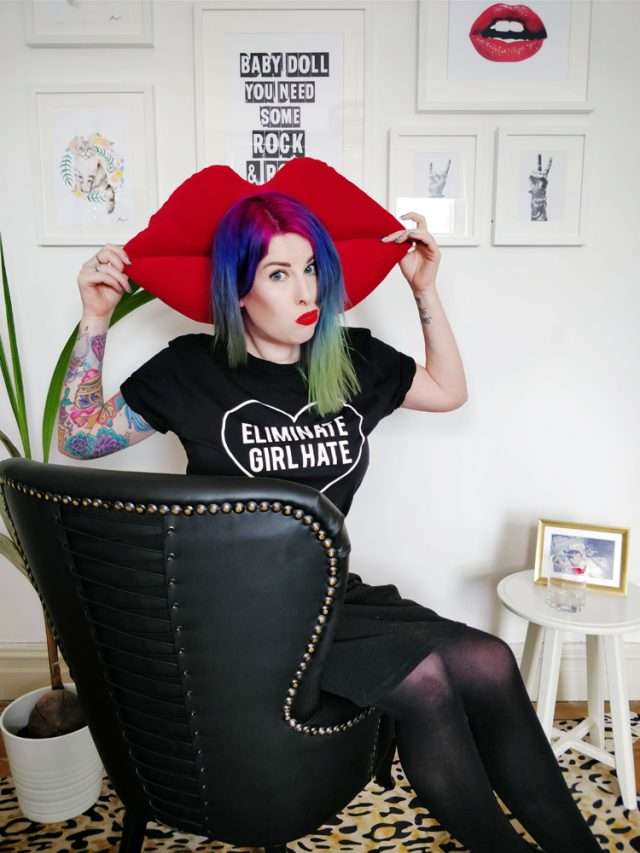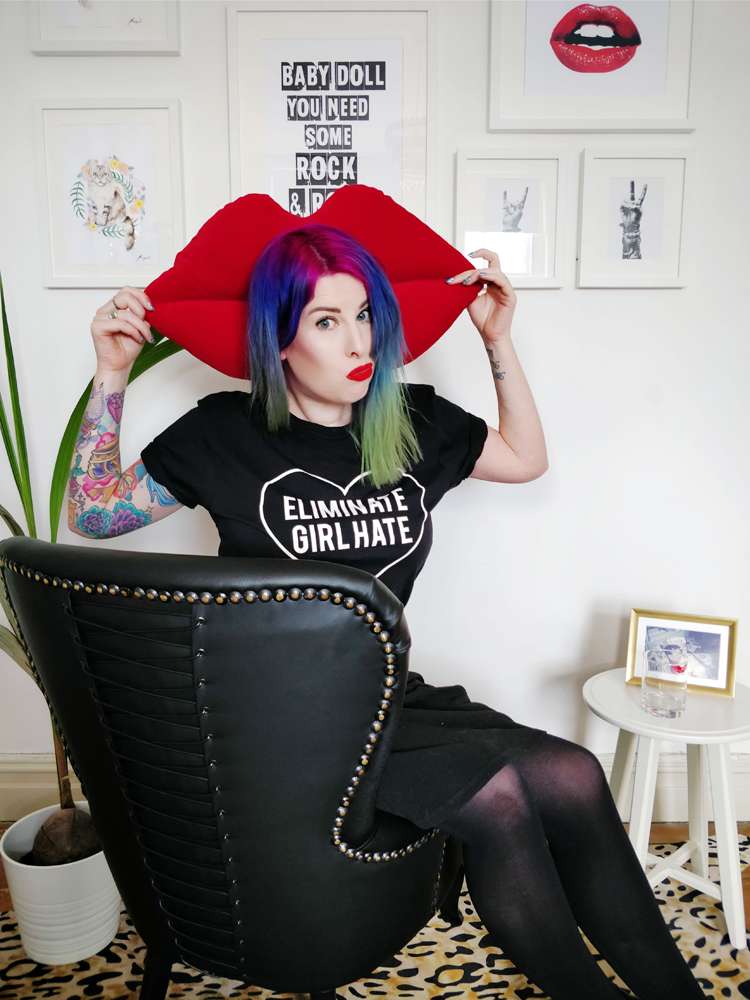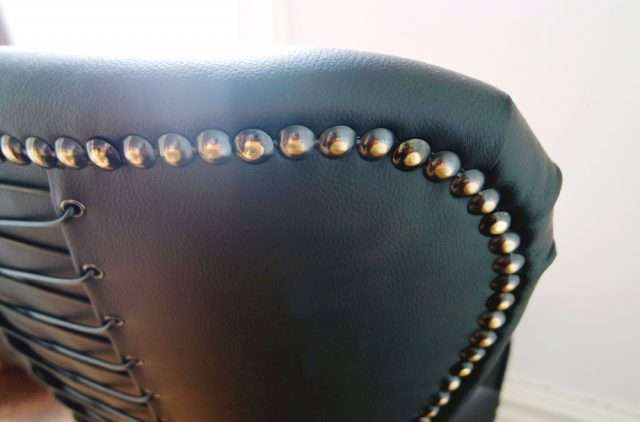 This chair is just the living end! I was worried when I ordered it that it might be a little big, but no, it is literally the most perfectly sized occasional chair.
The faux leather black fabric makes it super pet hair friendly (I have Maine Coons, I gotta think about these things!) and the design is really fun and, in parts, unexpected. I adore the curved legs, the stud detail and the corseted back! And as soon as I saw this lips pillow I KNEW I had to have one to put on the chair. It comes in two sizes, and this is the smaller version. I mean, how bloomin' cute!?