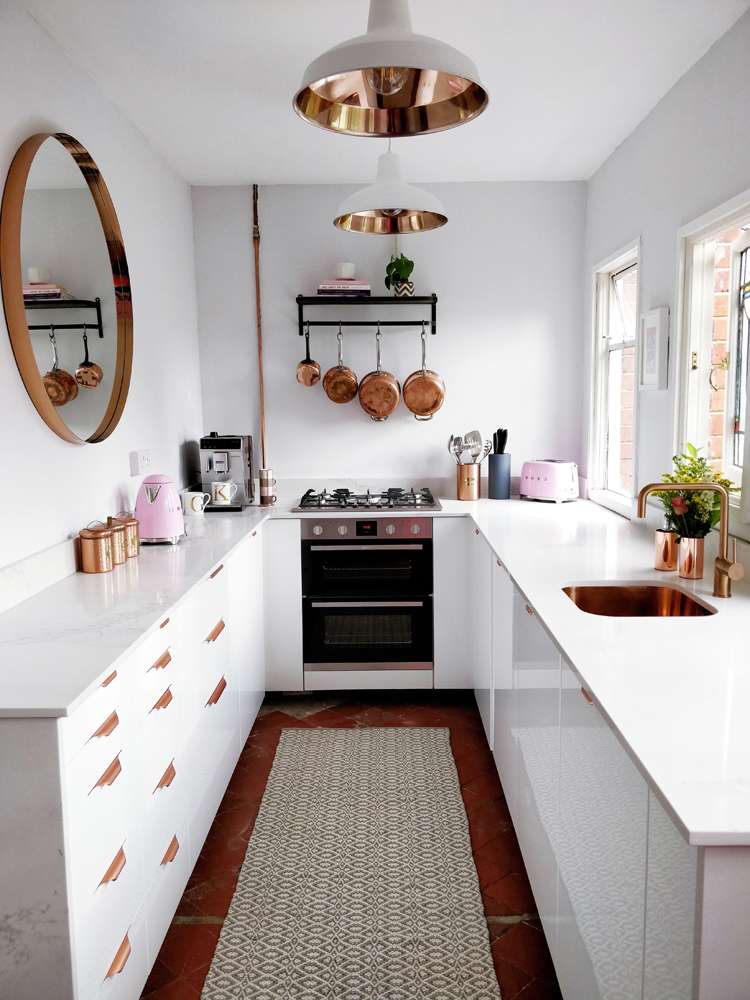 You're doing the kitchen… in four weeks!?!?"
That was pretty much the standard response we got when telling people about our insane plan to gut and basically rebuild our entire kitchen in a month. So why the ridiculous time frame? Well, we were invited to take part in Revamp, Restyle, Reveal – a challenge with ten bloggers, nine sponsors, one room (of our choice) and four weeks to make it over… And well, apparently my husband and I are suckers for punishment.
Our to do list was enormous:
♥ The door being used as a window in the middle of the outside wall needed taking out, bricking up and a new window putting in.
♥ The entire room needed plastering.
♥ Everything had to be painted (all the walls and the ceiling).
♥ A few of the electrical sockets needed moving and/or replacing.
♥ The sink needed to be moved (hence, plumbing!) and a new sink and tap fitted.
♥ Oh, and just the small matter of rejigging the layout and fitting a brand new kitchen + worktops!
With the onus on DIY, we also wanted to do a much as we were physically able to do ourselves and oh my god did Gareth step up to the challenge. To refresh your memory, here's what the room looked like before (shudder).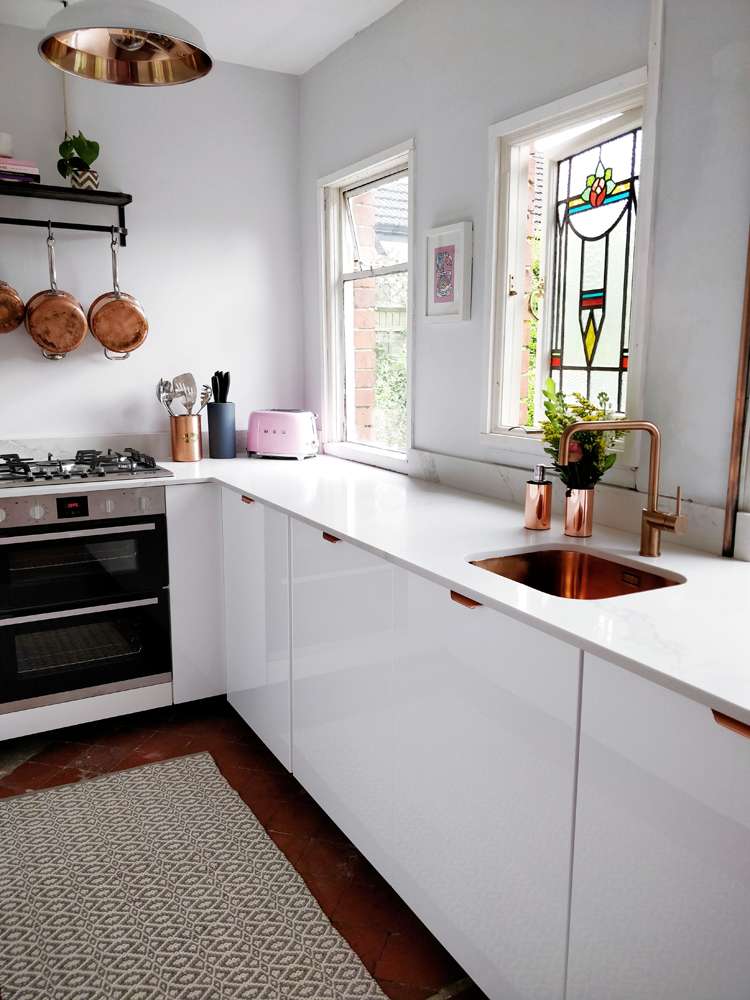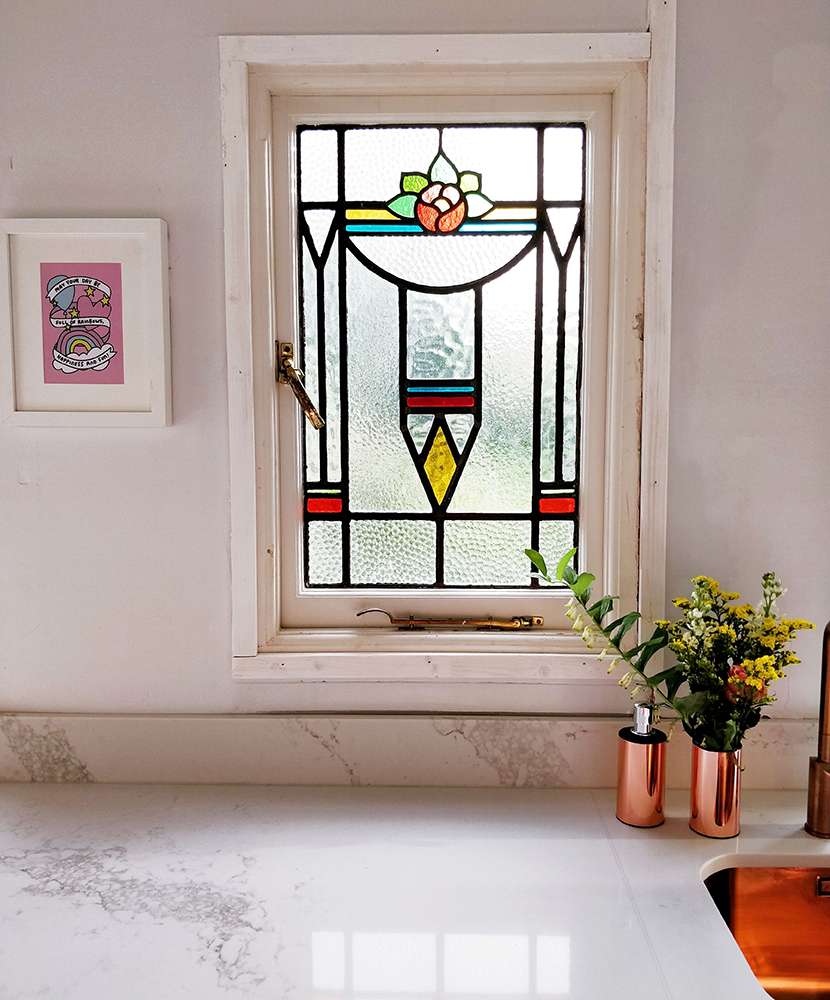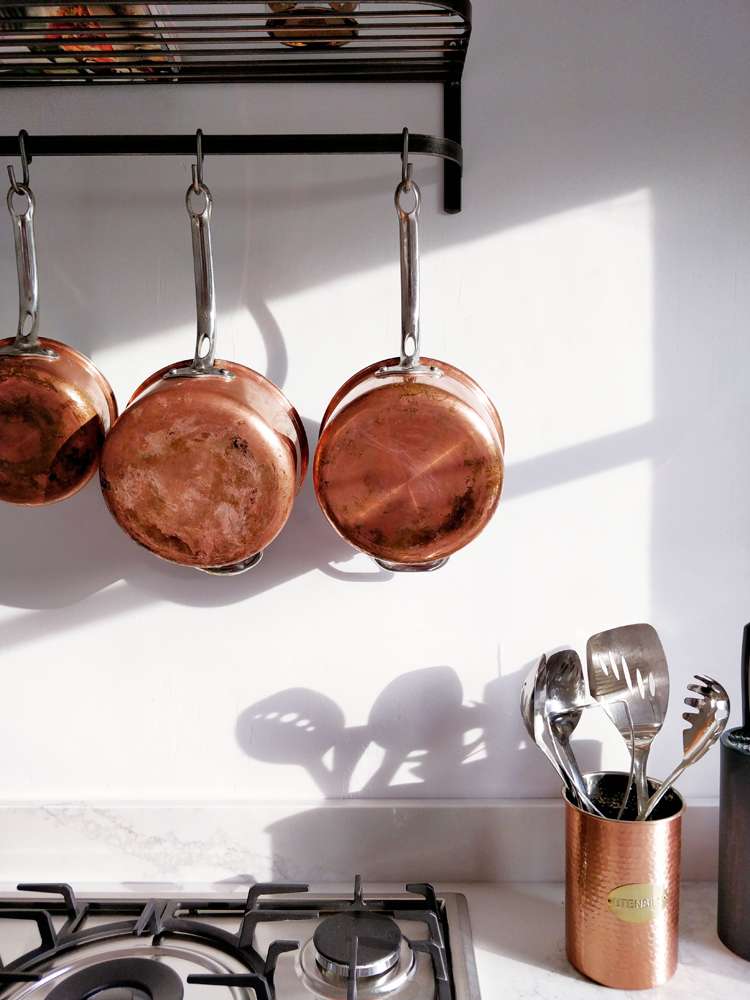 He taught himself to brick lay, to fit a window and plaster from YouTube and Google. He fit the kitchen units in less than 24 hours, all by himself, when our worktop situation got critical (more on this in a future blog post!) He pretty much didn't stop for the entire month. I would come by regularly and hand him plates of food and endless cups of coffee. He also didn't shave for the duration and he may or may not have bathed. If you kept up to date with my Instagram Stories or our weekly update videos you will know that by week four he was beginning to bear a striking resemblance to Tom Hanks in Castaway…
So why were we mental enough to tackle the kitchen, when all the other bloggers involved were very sensibly doing their living rooms and bedrooms!?
Well it all came down to the amazing sponsors that were involved. In order to help us pull off our rooms, the challenge hosts Bianca and Lisa had gathered a collection of the most amazing brands who were going to gift us items to use. When we found out that ao.com was the headline sponsor we thought we'd actually be insane to NOT do the kitchen. It was – by far – the worst room in the house and definitely had to be done eventually so what better an opportunity than when your favourite appliance website (we've literally bought every electrical item we've ever owned from AO!) were on hand to help us?