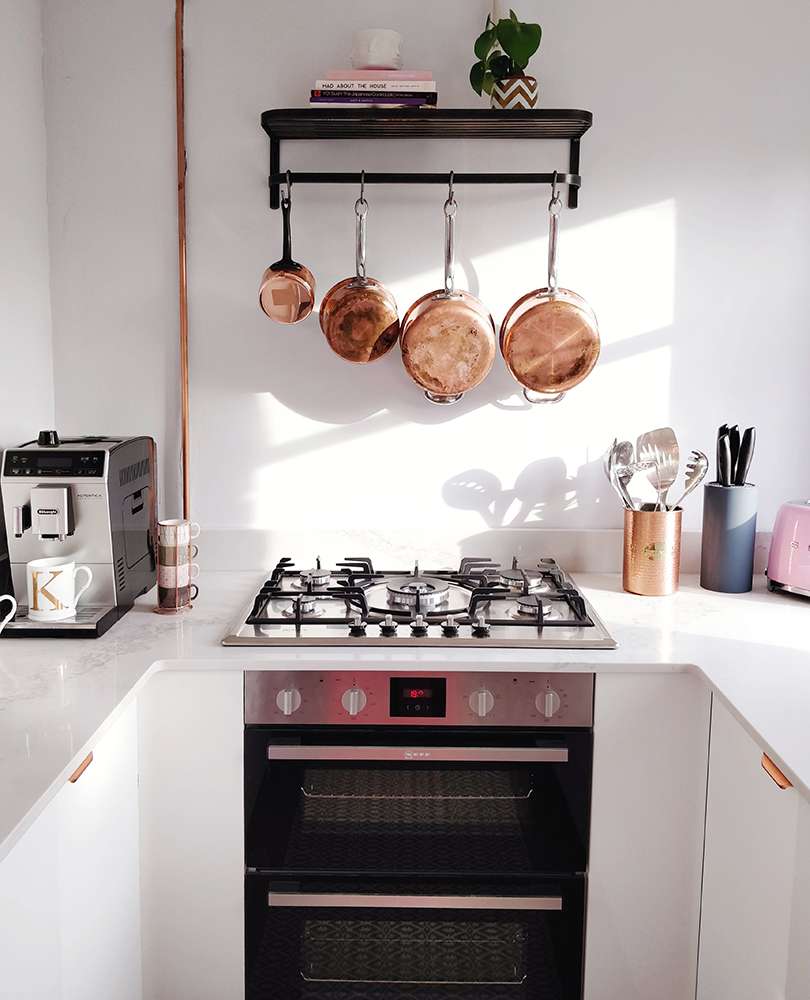 When it came to my choice of kitchen worktop, I'm not ashamed to admit to being a bit of a cliché. I wanted Carrara marble and I wanted it now. It was my dream before we'd even bought the house. Even Gareth was in complete agreement without me having to put up a fight… and that never happens!
But then we found out the price – OUCH – and after a little bit of research discovered that unless you're the kind of person who tirelessly cleans and polishes your surfaces on the daily then it's probably not the wisest investment. Real marble is porous (so it stains) and unless you seal it and are very careful it can also scratch easily – bummer. We were back to the drawing board.
Now here's the thing about making over a kitchen in just four weeks – there's so much to do that sometimes you drop a few balls. We had decided that quartz would be a great alternative as its much tougher than marble, just as beautiful, and slightly cheaper too. So we started talking to some companies, booking in appointments, costing it up and planning the kitchen layout. It was still going to be pretty pricey but, in our opinion, totally worth it.
And then, at the eleventh hour (AKA the end of week 3 of 4!) the company who we'd assumed were a sure thing turned around and told us they couldn't deliver it on time.
Fuck.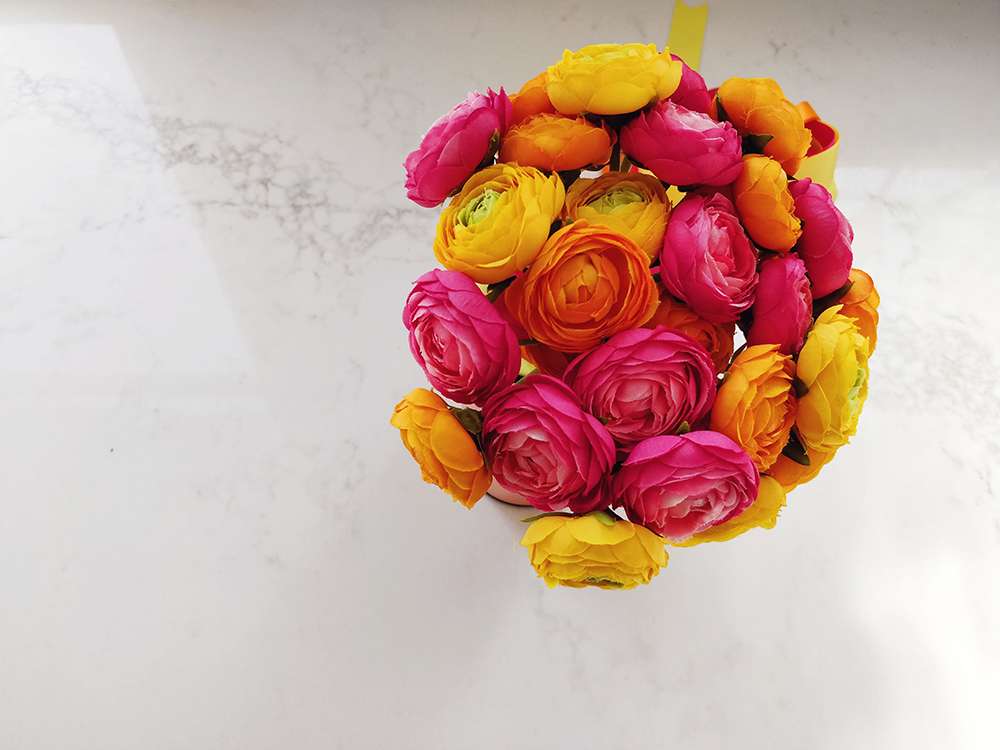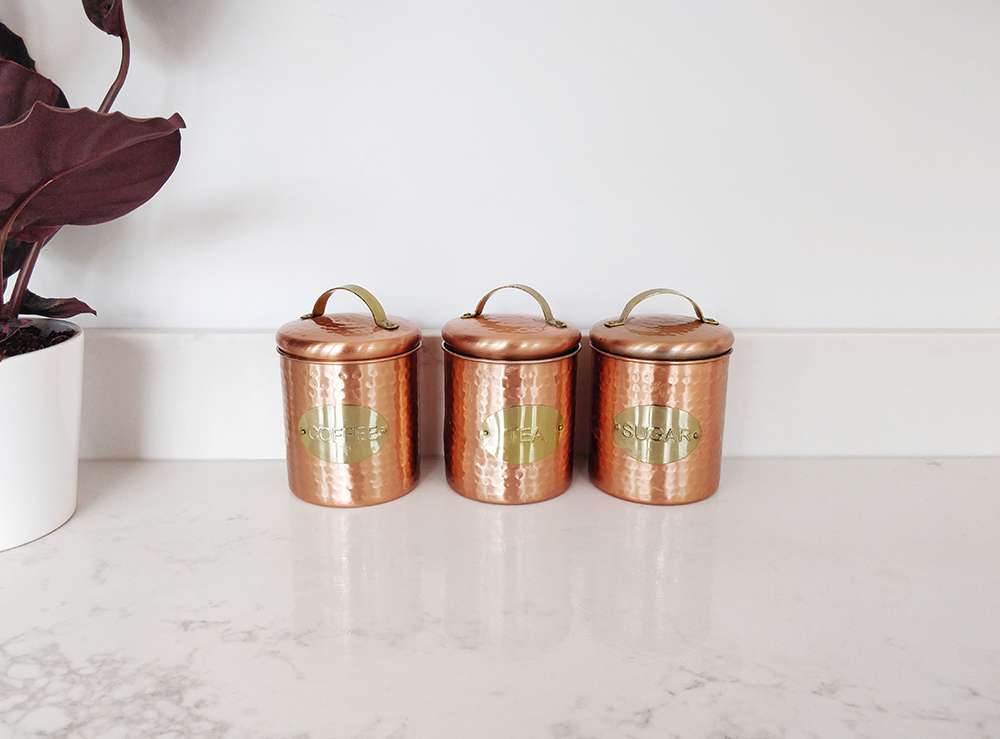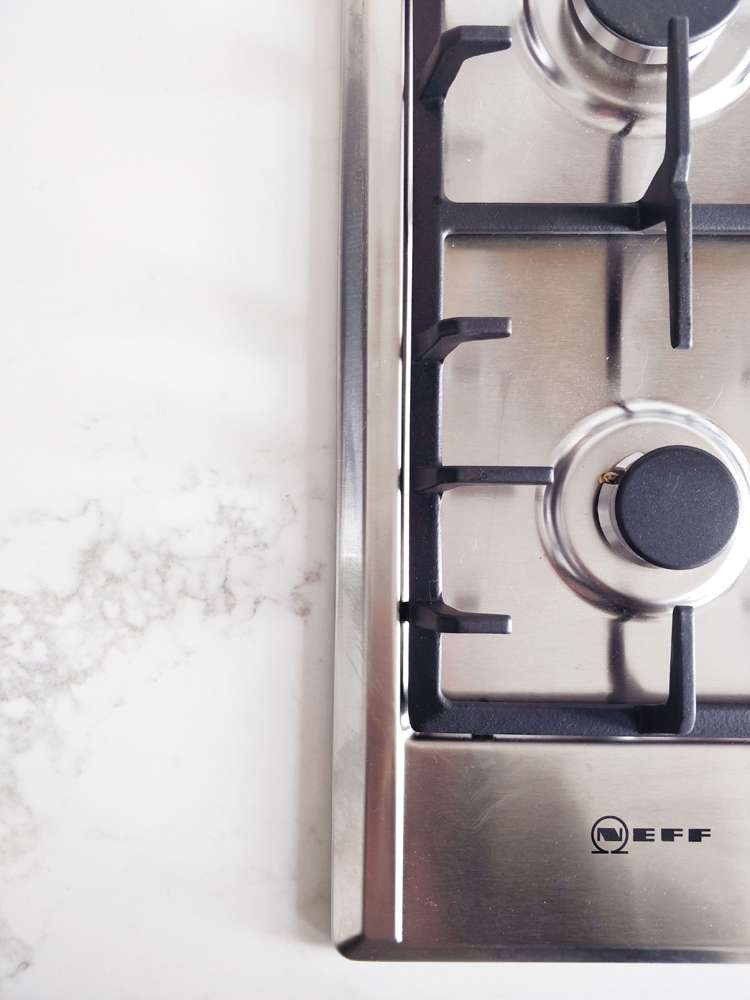 We considered all the other options but none of them felt very appealing – wood isn't our thing, concrete would be too much effort with just a week to go and we really didn't like the idea of stainless steel. Thinking we'd have to resign ourselves to a laminate (that we'd change at a later date – yeah right!) I decided to try one last ditch attempt and took to my Instagram Stories to ask if anyone had any other bright ideas. Kate of Mad About the House reached out, telling me I should get in touch with Caesarstone. She warned me that a week turnaround was likely completely impossible but if anyone could help, it would be them.
So, I dropped them an email, assuming they'd laugh me out of their inbox but within 20 minutes their press contact had not only replied but she told me they'd love to help – so long as we could find a local fabricator who'd be able to template, cut and fit it within the time frame.
And they delivered! About two hours later I was taking a call from Brian from Roktops, based in Arborfield, and we were arranging for me to pop down to their showroom the next morning to make my selection!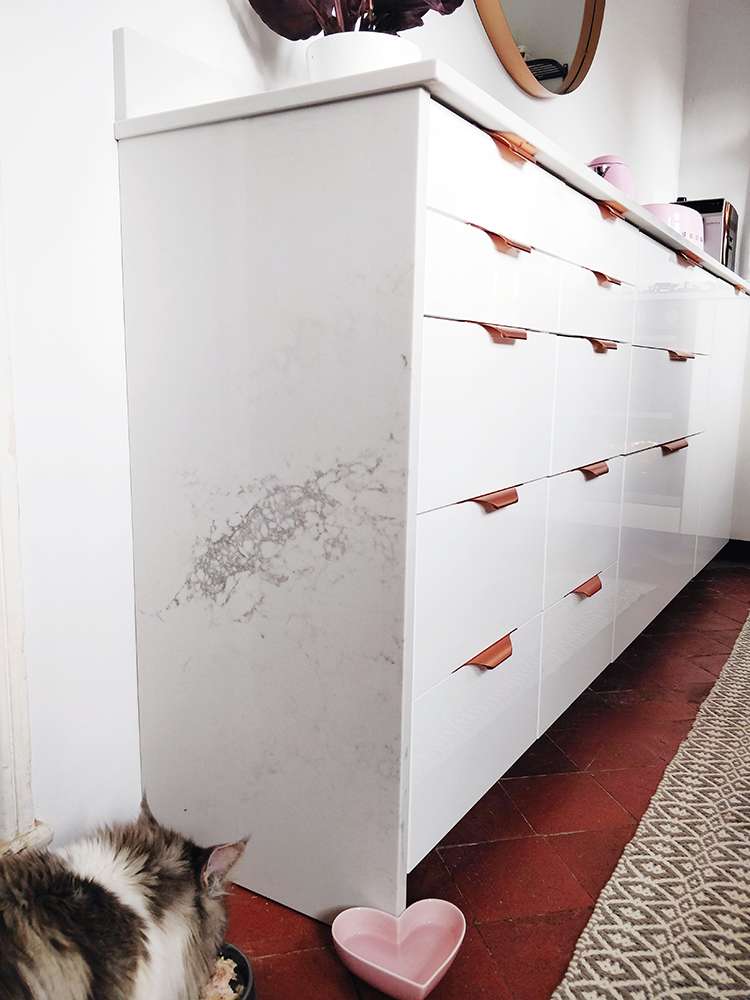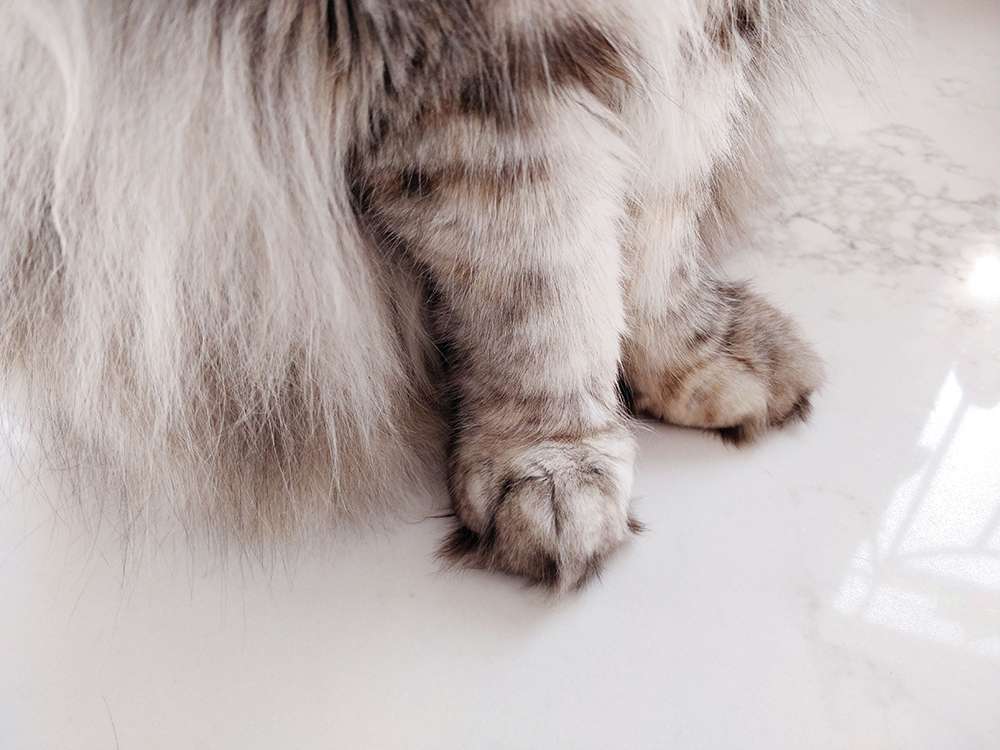 Now I have to tell you all right now that getting quartz worktops delivered, templated, cut and fit in a week is unheard of. The usual turnaround time is 6-8 weeks and if you went to Brian after reading this post and asked him to do the same for you he'd probably tell you to F-off (politely though, he's a very nice man). I'm not one to ever pull the 'influencer card' (cringe) but this was one perk of my job that I was not ashamed to take advantage of. They literally worked all weekend to cut it and did the fitting one evening after another job to make it happen. Brian, you are a ledge.
So let's talk about the worktops themselves shall we?
I always assumed that having a real stone worktop was better, well, just because it sounds super fancy. As we've already discussed marble is gorgeous but porous so it can stain and scratch, and while granite is swag AF it's also very, very expensive. Caesarstone's worktops on the other hand are made of a composite of natural quartz (one of nature's toughest minerals) and resin. It is still stone, it's still cool to the touch, and it's still utterly bloody gorgeous.
The difference is the stone has been broken down and then reconstructed to produce a product that is not only tougher than natural stone but not at all porous meaning maintenance is a breeze – a quick wipe down with kitchen spray, or even just soapy water, is all you need to keep it looking beautiful. Plus there are so many colours and varieties available, and yes, even ones that (to me anyway) look just like real marble. If you're interested, we went for the Statuario Maximus design and I am OBSESSED.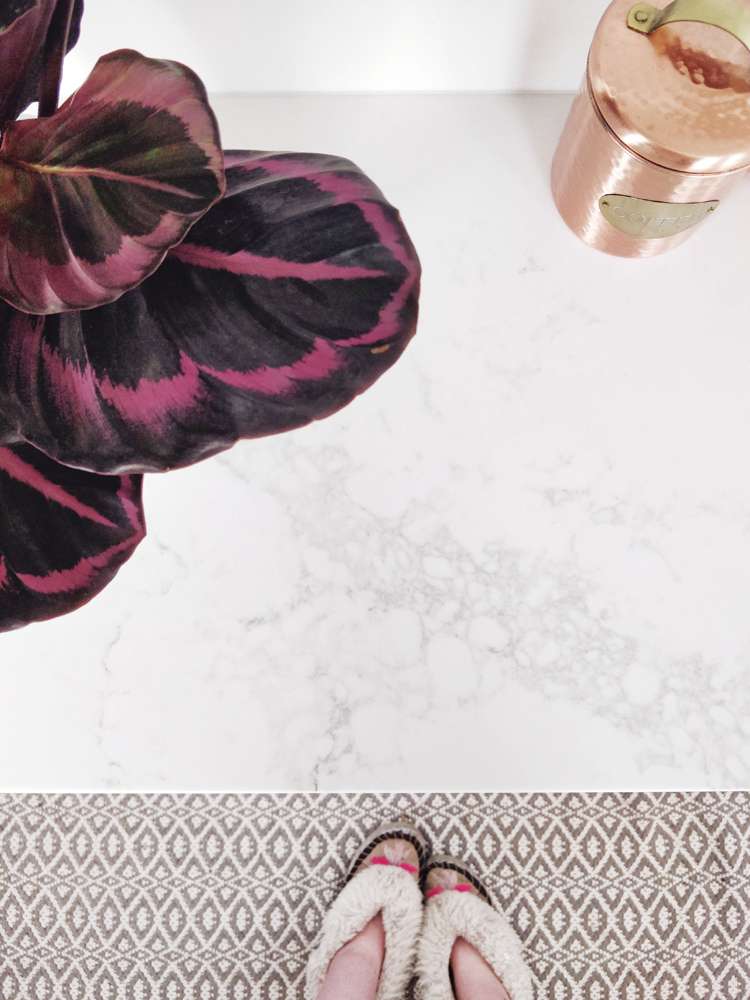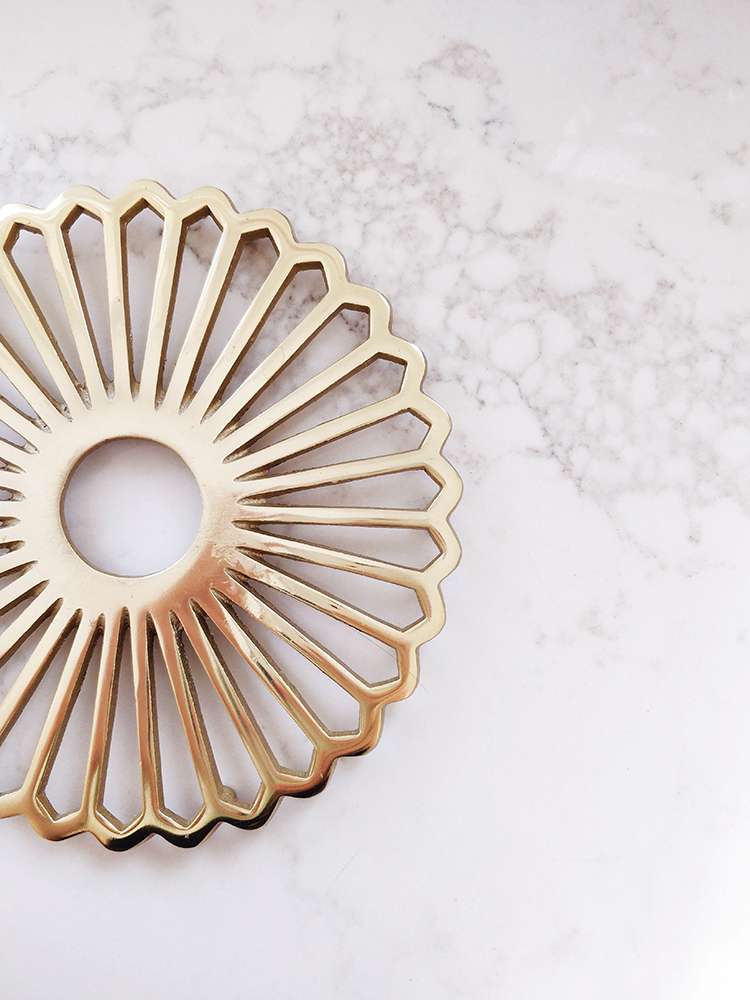 If you want the look of marble but you're a bit like me and kind of chaotic in the kitchen (what I lack in precision I make up for in enthusiasm!) then this is the worktop for you. If you are looking for the most beautiful, robust and damn right sexy kitchen worktops you've ever seen I can not recommend Caesarstone enough.
And if you're looking for a fabricator that's a total dude and will do a fantastic job then get yourself on the blower to Roktops (they're based in Reading but do jobs all over the country).
Over and out, I'm off to cry about how beautiful my kitchen is.
Full disclosure: I can't quite believe it, but Caesarstone kindly gifted us the worktops of dreams in exchange for this blog post. We paid Roktops for the fabrication and fitting ourselves. I would never, ever recommend a product or service that I didn't think was utterly brilliant. Fo' serious, ask anyone that knows me, I'm a terrible liar.