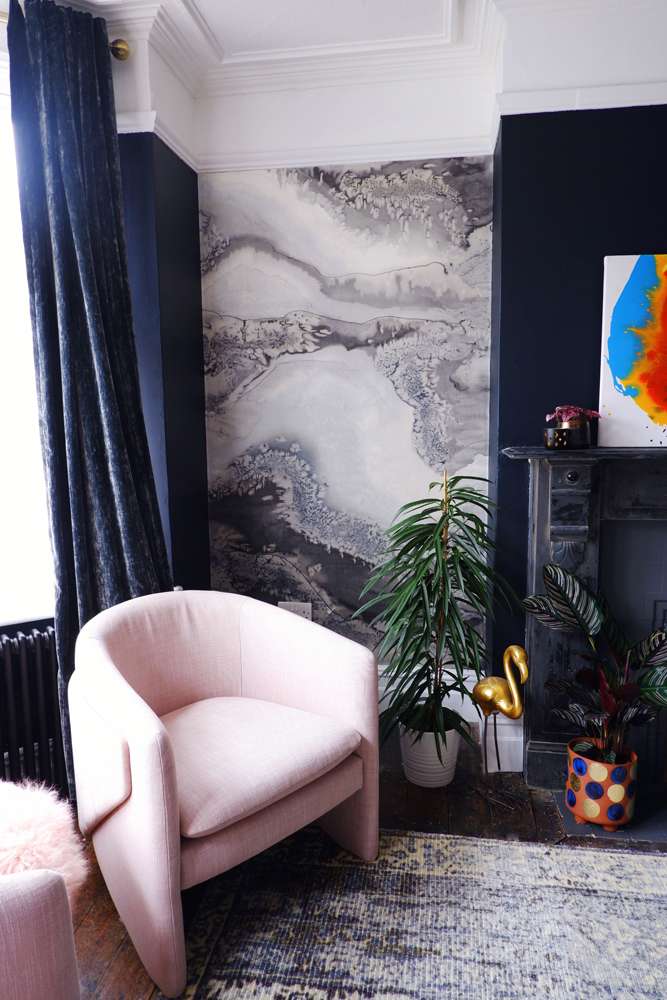 One of the most stressful, yet satisfying, house projects we've done so far is our kitchen which we did last summer in just a month (!) as part of an interior's challenge called Revamp, Restyle, Reveal. For those of you who missed it, here's the drill: A group of sucker-for-punishment bloggers + a selection of generous sponsors + a room of our choice + four weeks to make it over = a fuck load of unexpected stress, a ferociously active group chat and a whole heap of fun!
We swore afterwards we'd never put ourselves though something like that again… But then the Revamp, Restyle, Reveal babes only went and invited us back to take part in the 2019 edition and one of the sponsors was only bloody West Elm. I mean, we just couldn't say no!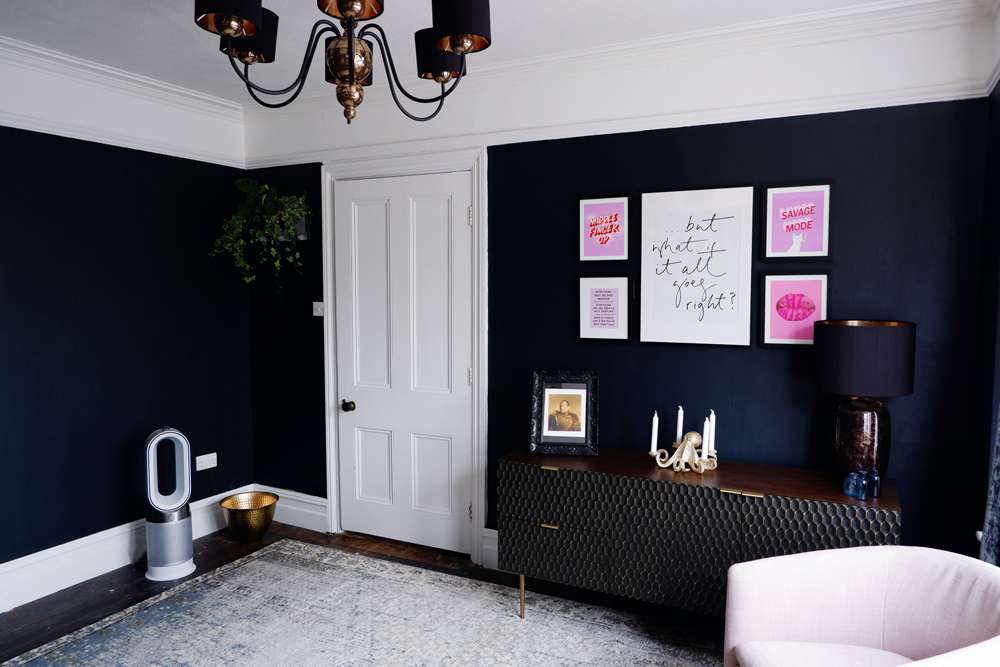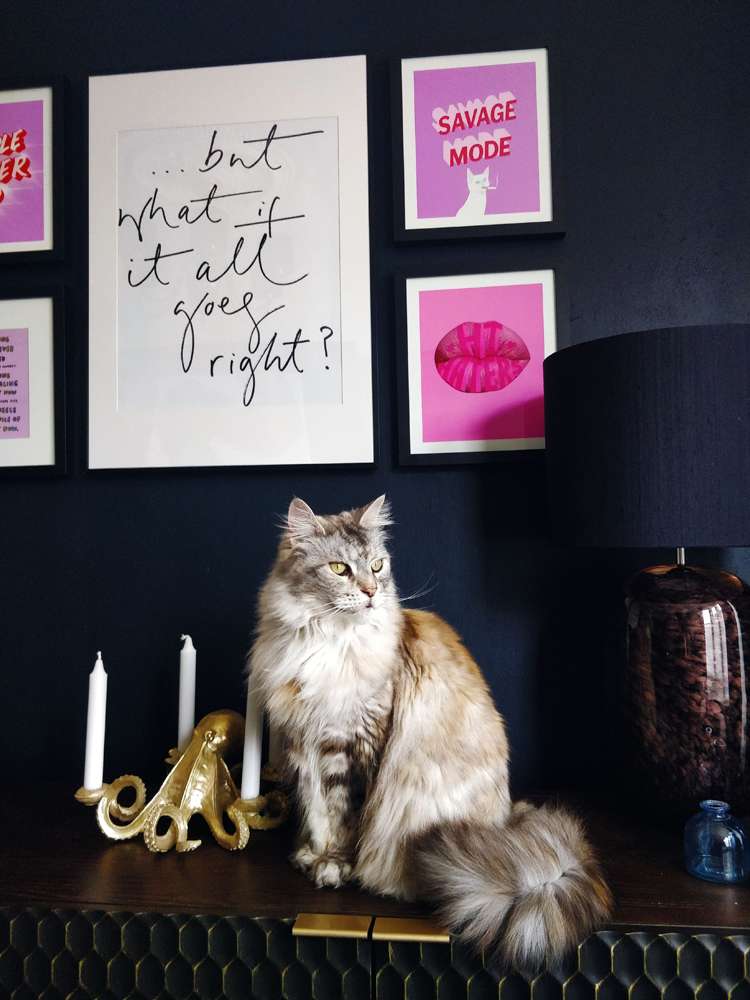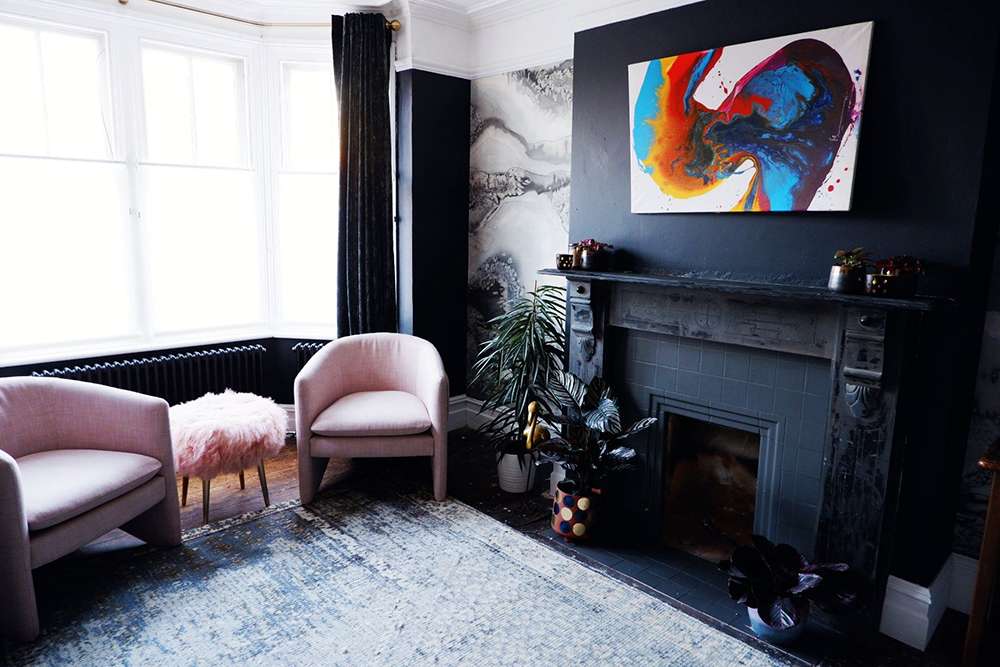 We decided to give ourselves a slightly less taxing room this time, and chose to do our snug (living room/ front room/ sitting room/ den for those of you less pretentious than us – haha!) The only BIG thing that really needed sorting was the joists under the floor. They were all rotten and needed replacing, but Gareth had already done this in our other reception room so we were pretty confident that it wouldn't be too difficult. OH, HOW WRONG WE WERE (laughs/ cries in equal measure). There were also some cracks that needed to be filled and a fireplace to be stripped but other than that it was all basically just decorating… EASY… Right!?
Well my friends, I take it all back. It may have been Easy Street in theory but as we've come to learn these things are NEVER as straightforward as you think they'll be. First of all, our bathroom project had run over, meaning Gareth was attempting to tackle both rooms at the same time. That lasted about a week until he finally admitted defeat and we decided we'd just have to do without our dream bathroom being finished until Revamp, Restyle, Reveal was over.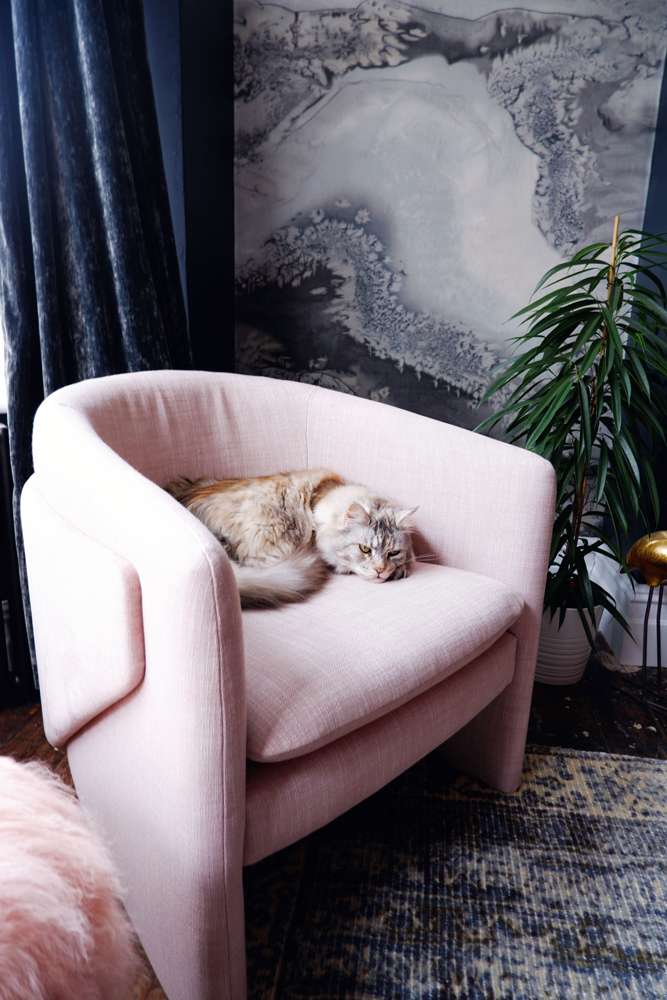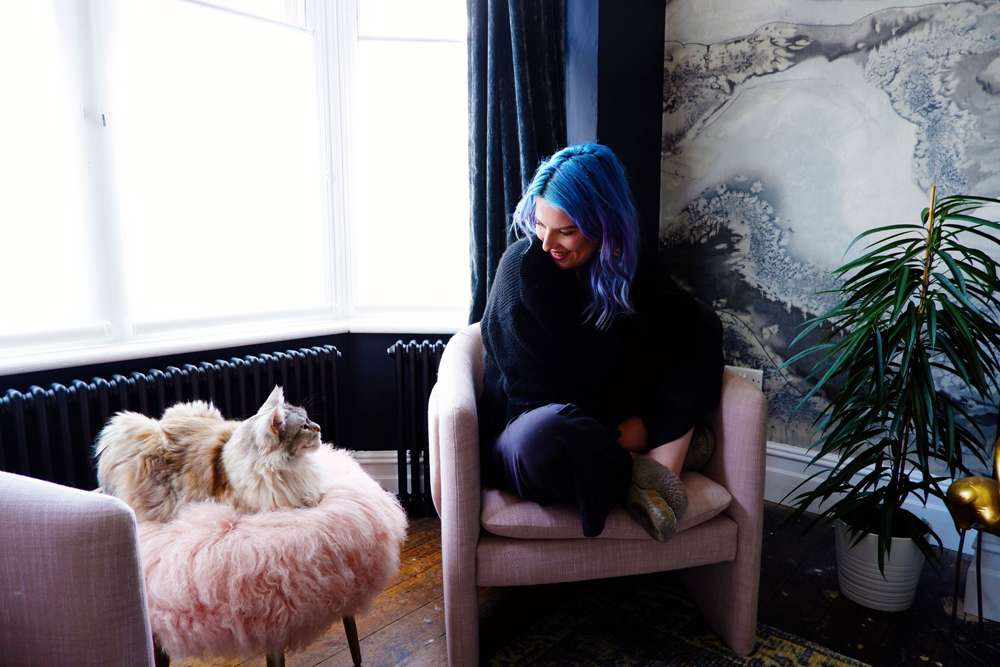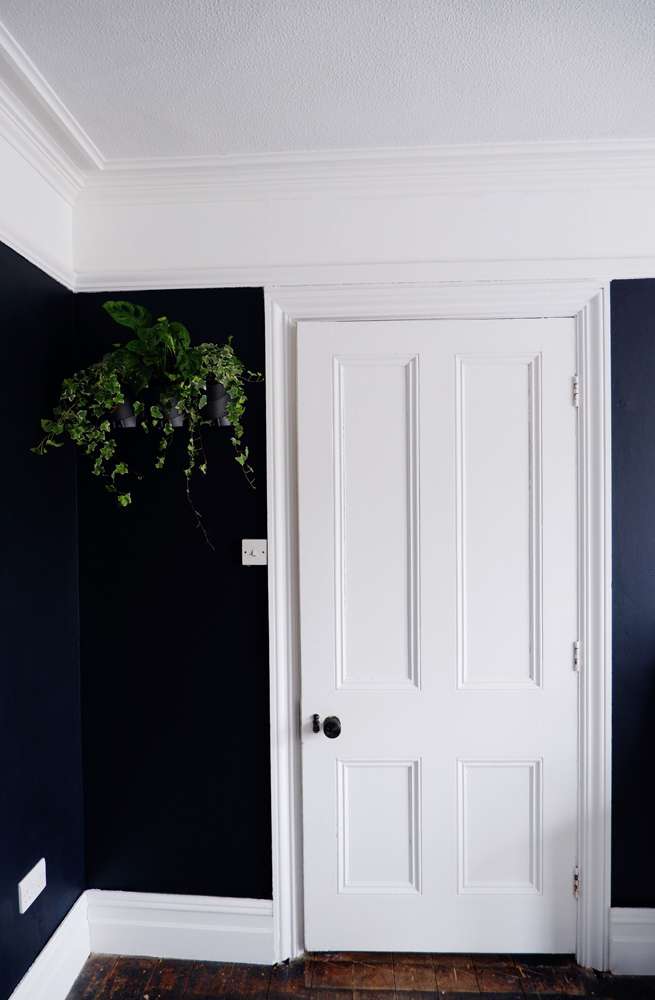 Then, when he lifted the floorboards, the joists were in an even worse state that we imagined. As the house is so old, the brick wall they were embedded into was built on wood, rather than brick, and that was all rotten too! So, basically, he had to figure out a way to take the wood out, prop the wall up and slide in new masonry to replace the wood… all the while I was praying that the wall above it didn't collapse causing the whole house to fall down. FUN!!!!!!!!!!! At one point he actually said "These are so bad I'm surprised we haven't fallen though the floor before now". Brilliant.
To cut a long story short, the 'simple' job of removing and replacing the joists ended up taking almost three freakin' weeks. That's three weeks where we didn't have floors and I couldn't do ANYTHING to help (other than keeping him constantly fed and watered – ha!) BUT HE BLOODY DID IT, and left us with a full week to transform the room from building site to cosy, boutique hotel inspired snug.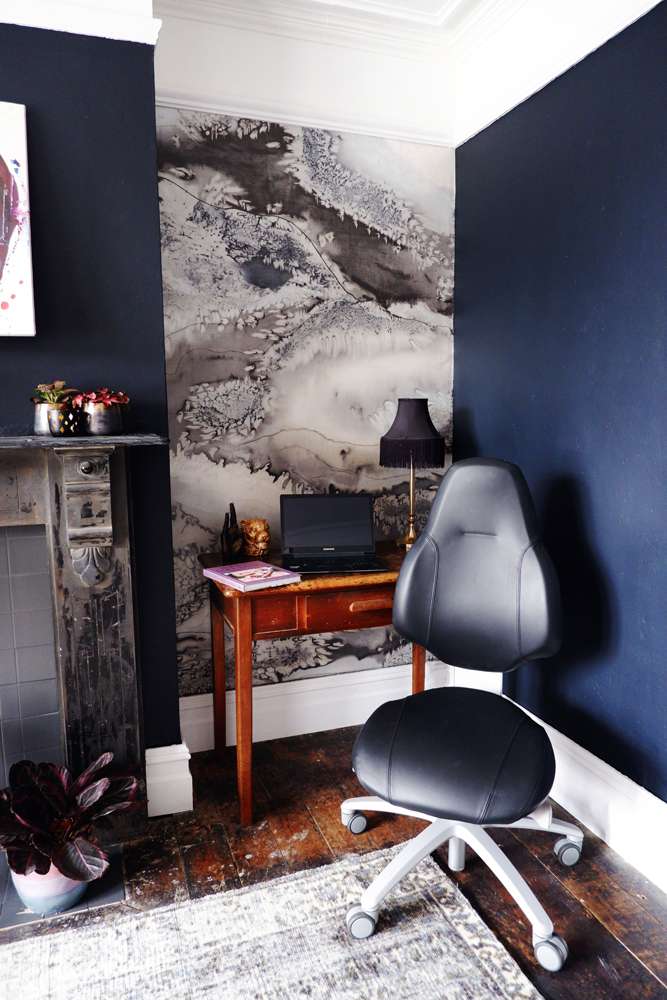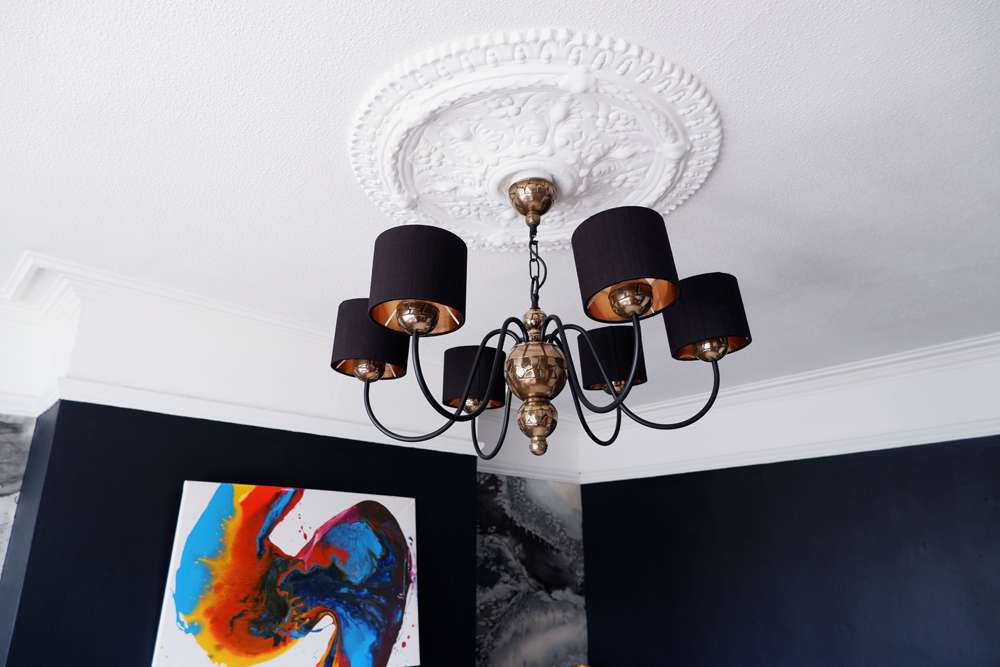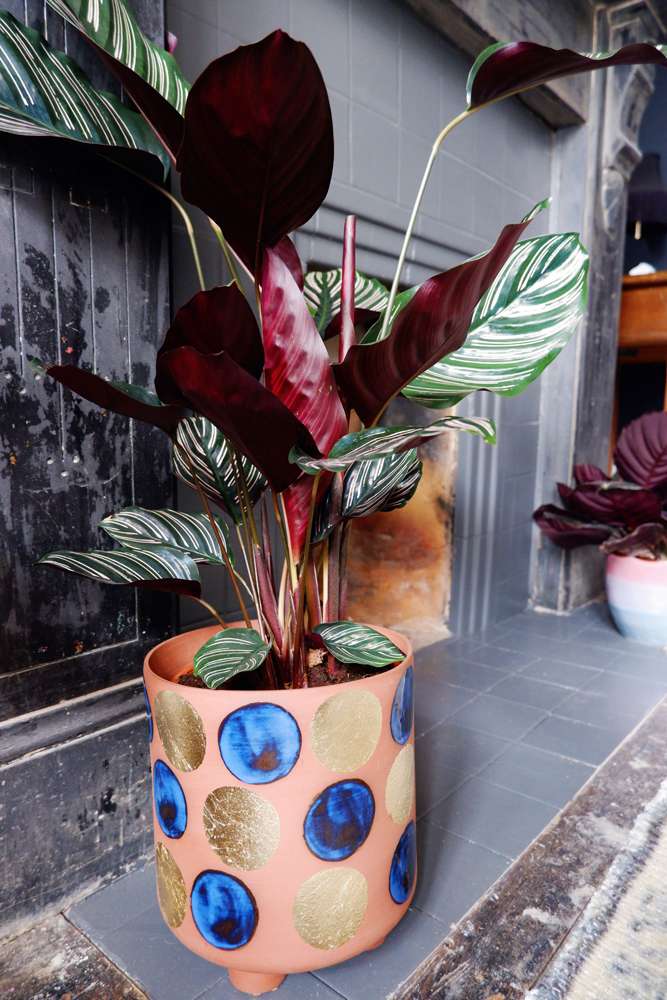 This is what our room looked like beforehand and as you can see it's quite different now! As soon as we moved in to the house, almost two years ago, we said we'd like to have this room dark but we were quite nervous about how it would actually look. However, we have now TOTALLY converted to the dark side! The room feels cosy and inviting but also super fancy and slick at the same time. I also had no idea what a huge difference cleaning and painting all the woodwork would make. Before, everything was a dirty cream colour (and it literally was really dirty!) but now its all a lovely bright white. We used 'Perfect White' by Zoffany and it has really lifted the whole space and made the room feel finished. The colour we used on the walls is 'Carbon' by Sanderson.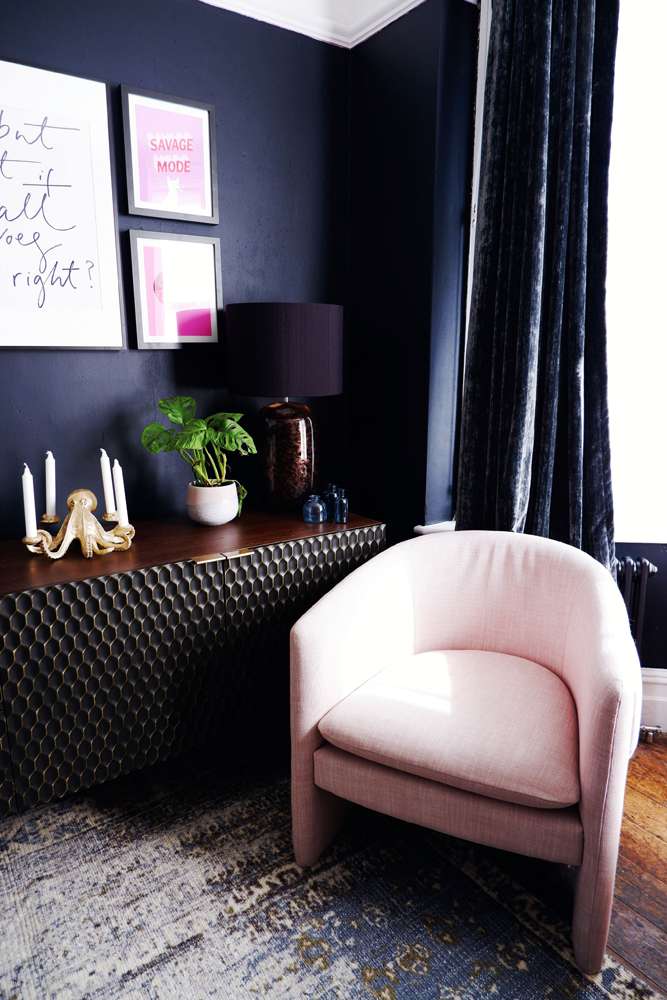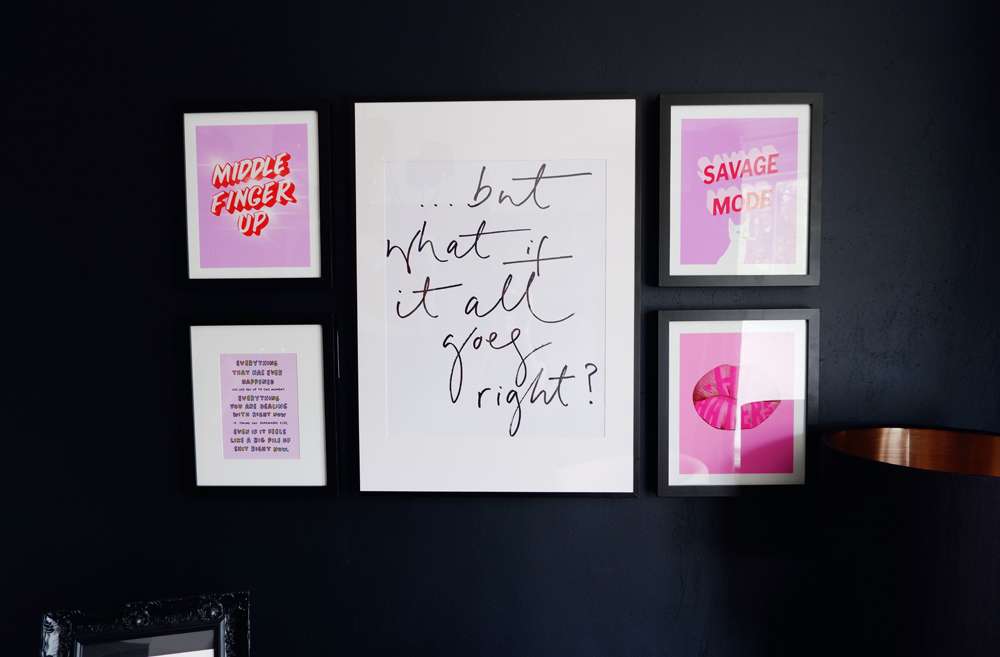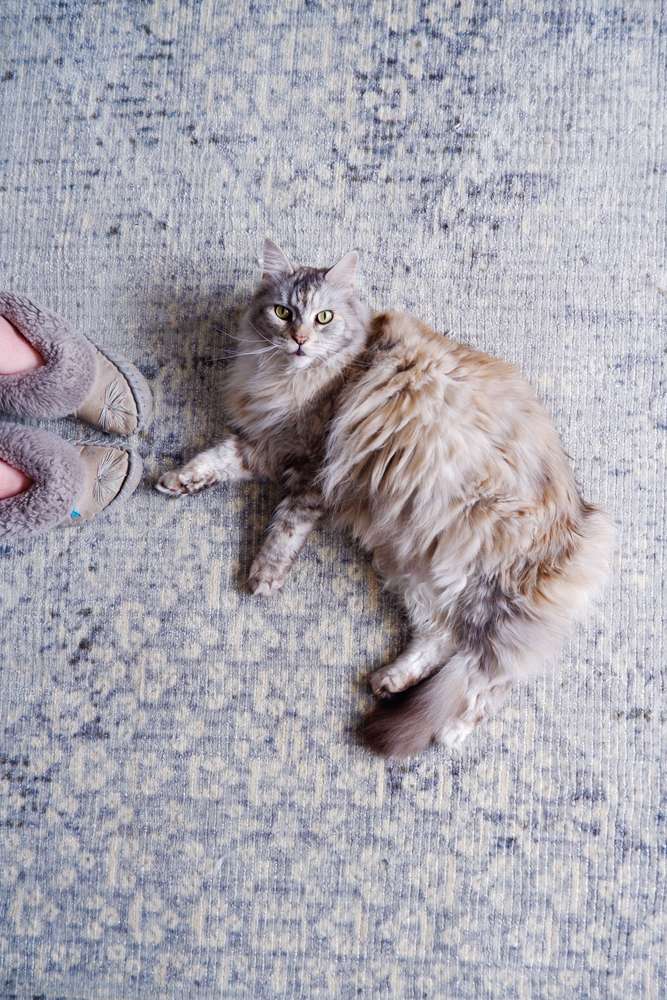 A massive thank you to ALL the amazing sponsors. Sure, this project was stressful (although nothing compared to the kitchen!) but about midway through the project, when the to do list didn't seem to be getting any shorter and it literally felt like we were living in a squat because there was just STUFF EVERYWHERE, it really hit me just how lucky we are. The items we received from the sponsors are all so gorgeous and such incredible quality. We would never have discovered how lovely these things were without Revamp, Restyle, Reveal. We are so, so, so grateful. If you are in the market for some really beautiful pieces for your home that will last a lifetime and beyond (my sister came to stay this weekend and has already informed me that she'd like the pink chairs left to her in our will  – nice!) then you absolutely should check these companies out.
Here's a list of everything we were provided with for the project:
West Elm
Ensi Rug
Blush Thea Chairs
Audrey Dining Sideboard
Mongolian Lamb Stool
David Hunt Lighting
Garbo Bronze 6 Light Bespoke Shades
Pura Black Mirrored Table Lamp
Soak
Black Horizontal Colosseum Traditional Radiator – 600 x 988mm
Black Horizontal Colosseum Traditional Radiator – 600 x 592mm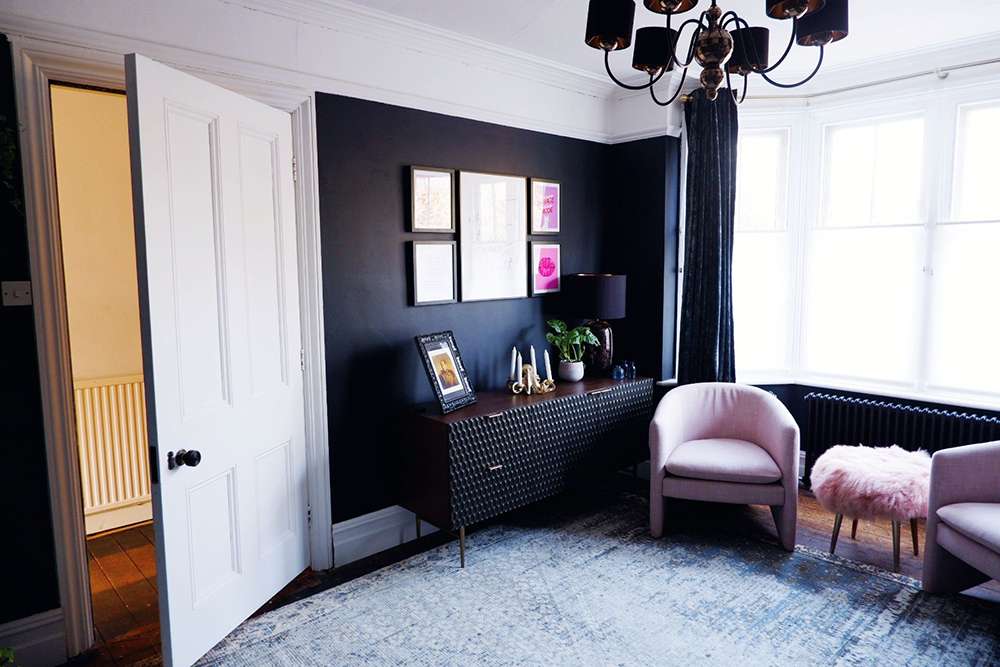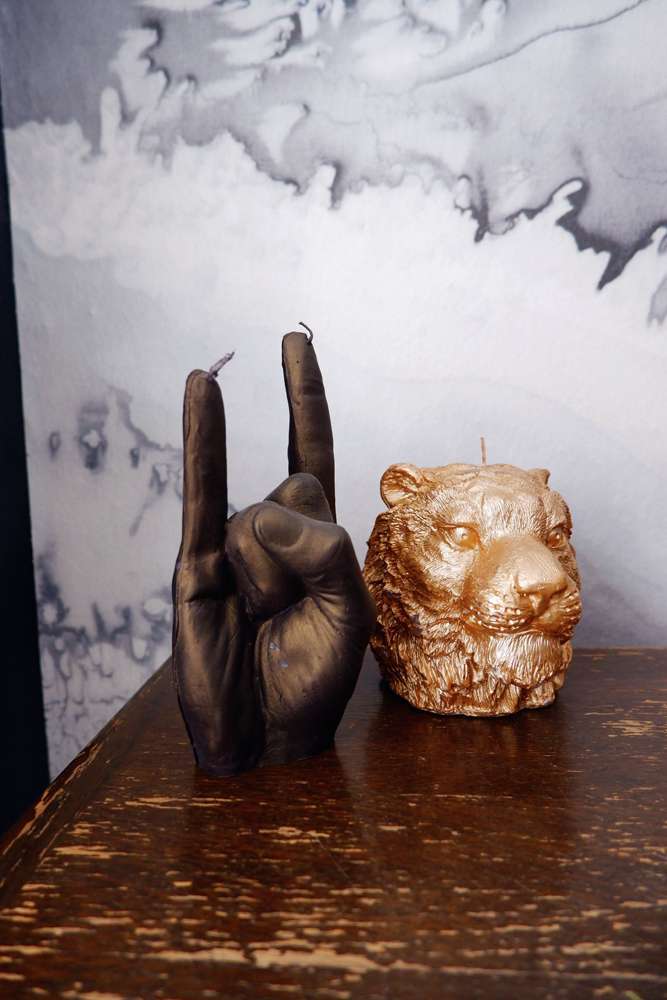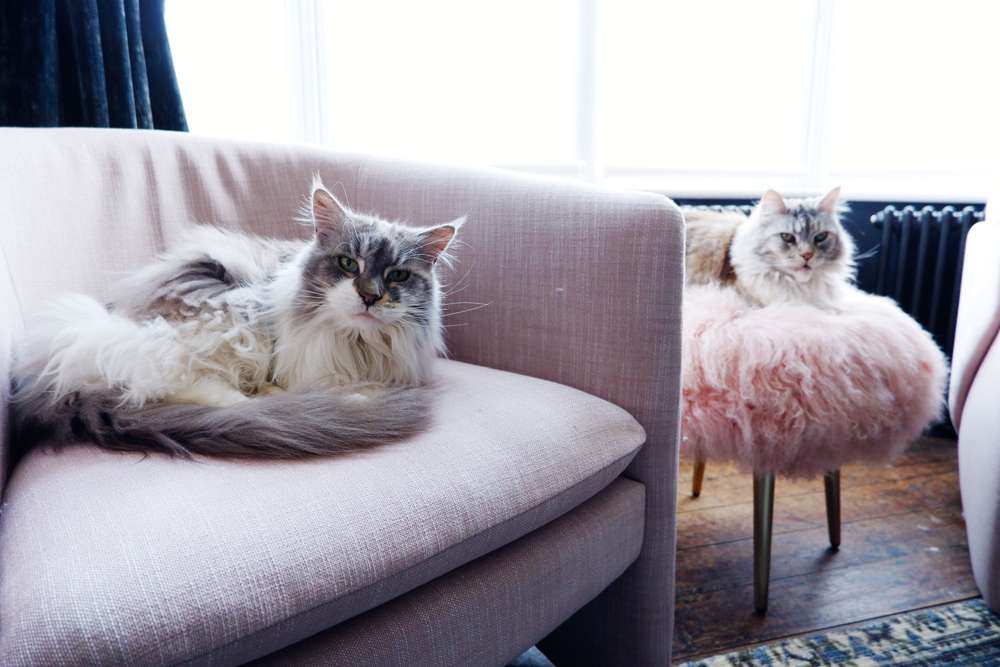 Style Library
Anthology wallpaper in 'Obsidian'
Sanderson paint in 'Carbon' (walls)
Zoffany paint in 'Perfect White' (woodwork)
Zoffany paint in 'Gargoyle' (fireplace tiles)
Sanderson Icaria Velvet in 'Charcoal' (curtains)
Ca Pietra
Venice Porcelain Rose tiles
Flokk
RH Mereo chair
The Blind Shop
'Bottom up' roller blinds in sheer fabric (crystal white)
AO also gave everyone a Dyson Hot + Cool Air Purifier which came in very handy when we were installing the new radiators and working late into the evenings with no central heating, and Dobbies Garden Centres gave everyone a £150 voucher so we bought the entire indoor plant section. As if we didn't already have enough to do, Gareth also fell in love with the idea of creating a living wall installation and even though at the time I was like, "Mate, REALLY? We already have so much to do!" he was right, its looks flipping awesome. So much so, I kinda want to extend it and cover that whole bit of wall in hanging plants. Now I just need to try to keep it alive…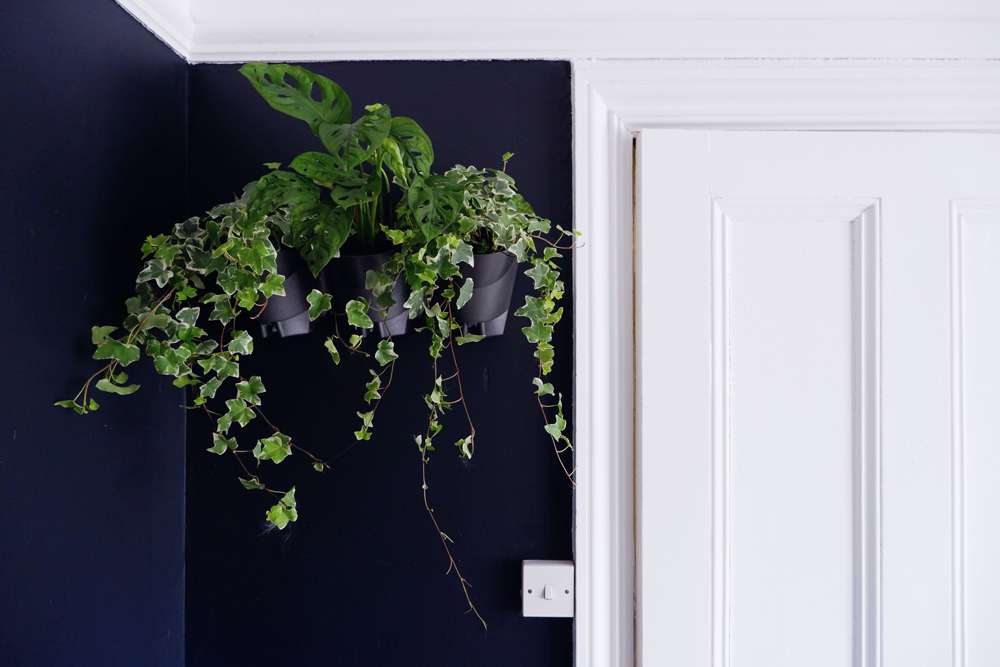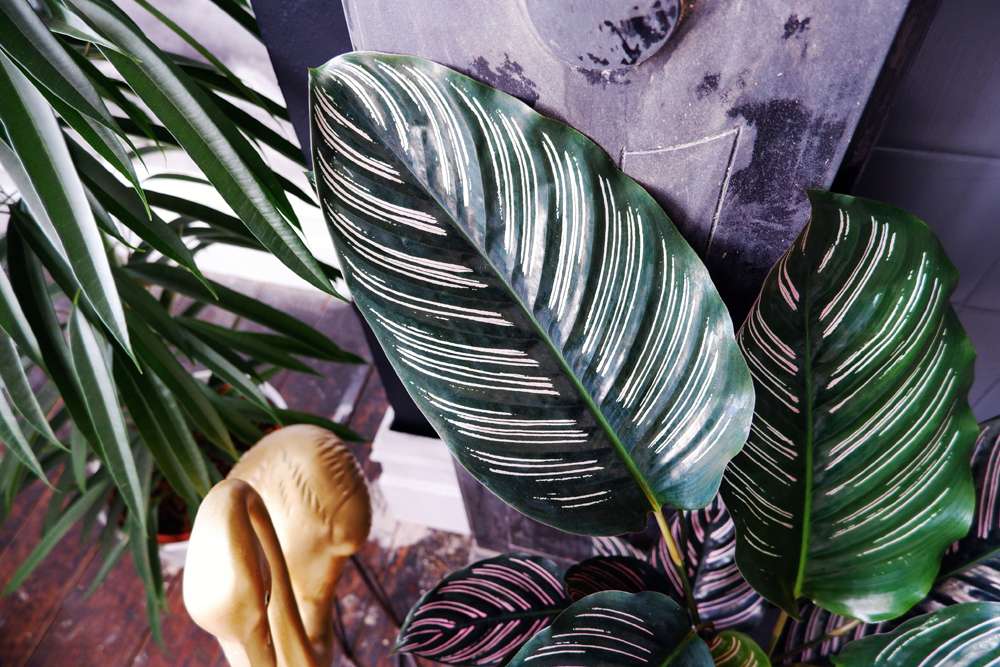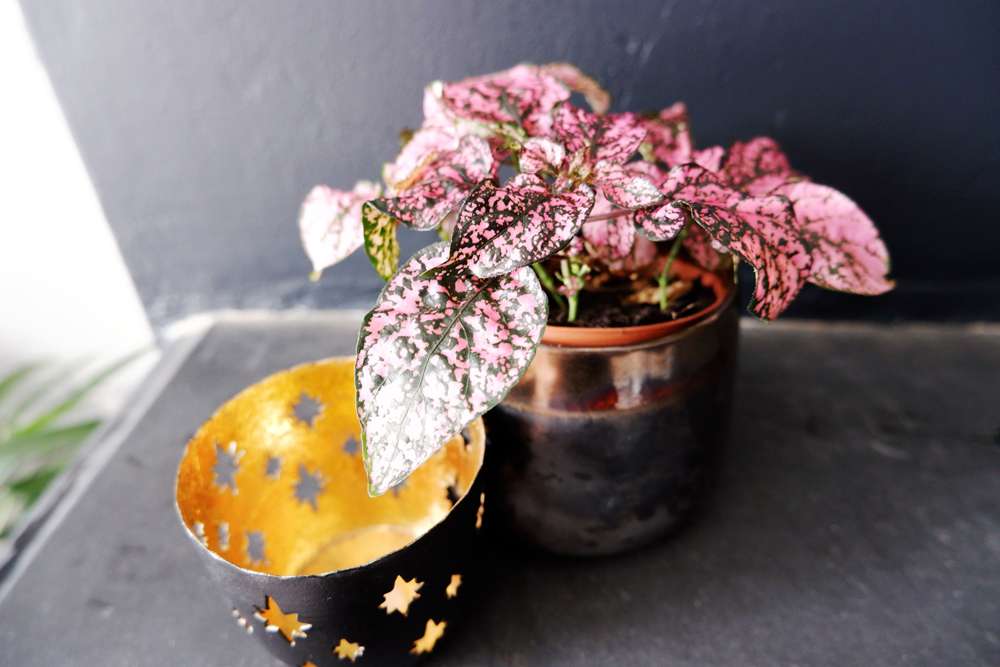 Nine other amazing bloggers took part in this challenge and we are doing this reveal 'blog hop' style so you can click through everyone's blogs to see all the transformations. After reading this post, head over to Luke's blog to check out his office make over – that reclaimed fireplace is so great! He'll then link to the next blogger and so on and so on. Or, if you're too impatient for all that you can see the entire list below.
Lisa Dawson – Family Bathroom
French For Pineapple – Study / Guest Room
Our 1930's Fixer Upper – Kitchen & Entryway
Tamsyn Morgans – Attic Space
Design Sixty Nine – Living Room
Daniela Tasca York – Bedroom & Ensuite
Luke Arthur Wells – Office
Lust Living – Monochrome Hallway
Matthew Shaw – Master Suite
Aaaaand relax…! We've promised ourselves no more big house projects until at least the autumn now… that is, once we've finished the bloody bathroom – ARGH!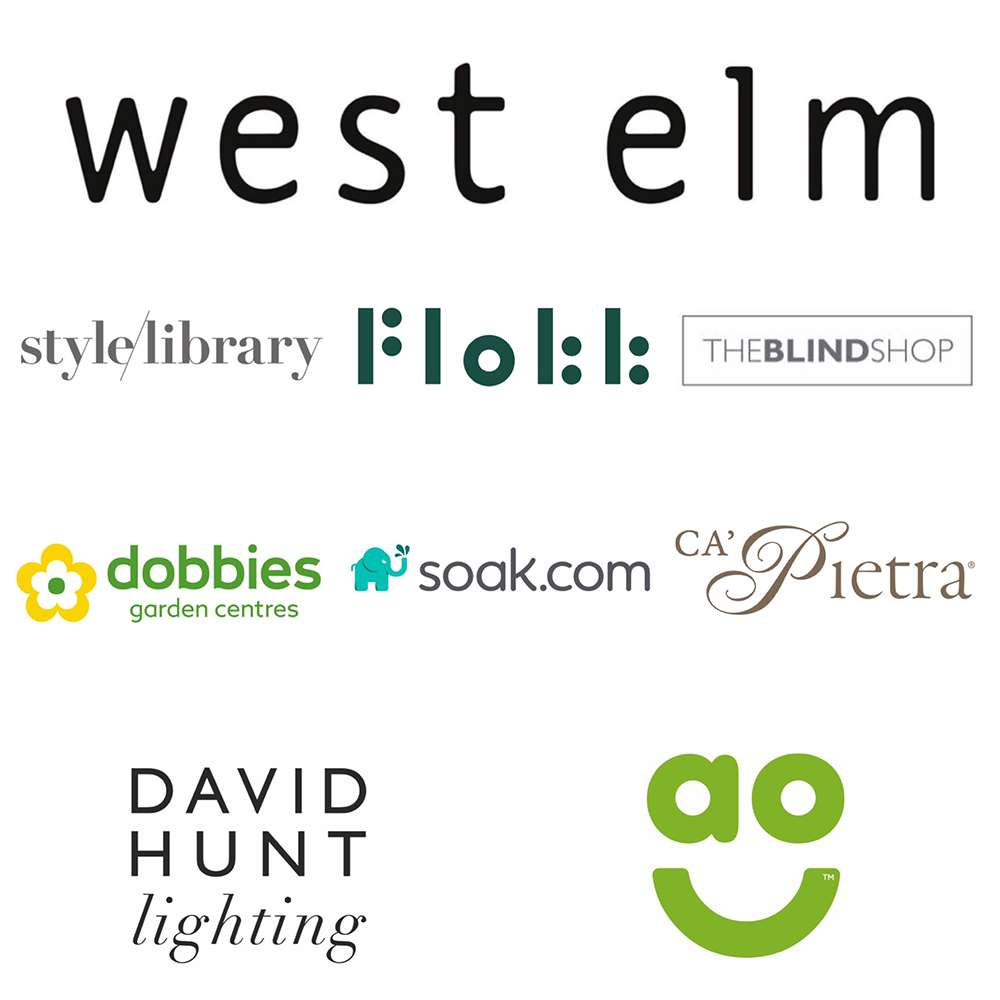 Thank you to each and every one of the above companies for working with us on this project.
West Elm ♥ Soak.com ♥ Style Library ♥ Flokk ♥ Dobbies ♥ Ca Pietra ♥ David Hunt Lighting ♥ The Blind Shop ♥ AO ♥