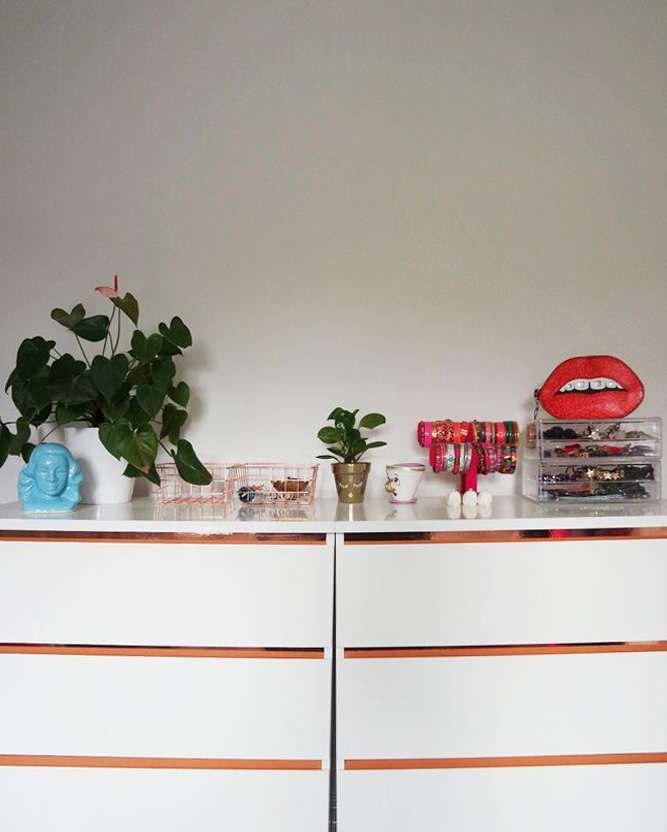 I have a new obsession: Coloured contact paper. Since I've discovered I want to upgrade all of my inexpensive furniture items with it. It's usually less than £10 a roll, easy to find (Amazon has an enormous selection and I've also seen it in B&Q and Wilko) and comes in a myriad of colours and patterns. It's also the easiest thing to do, honestly if I can do it, anyone can!
You simply clean the surface you want to stick it, cut it to size and then carefully stick it down. I run a credit card over it as I go to make sure there are no bubbles or lumps. You then use a sharp blade to trim the edges. I was going to do a step-by-step DIY tutorial for this post but it really is that easy.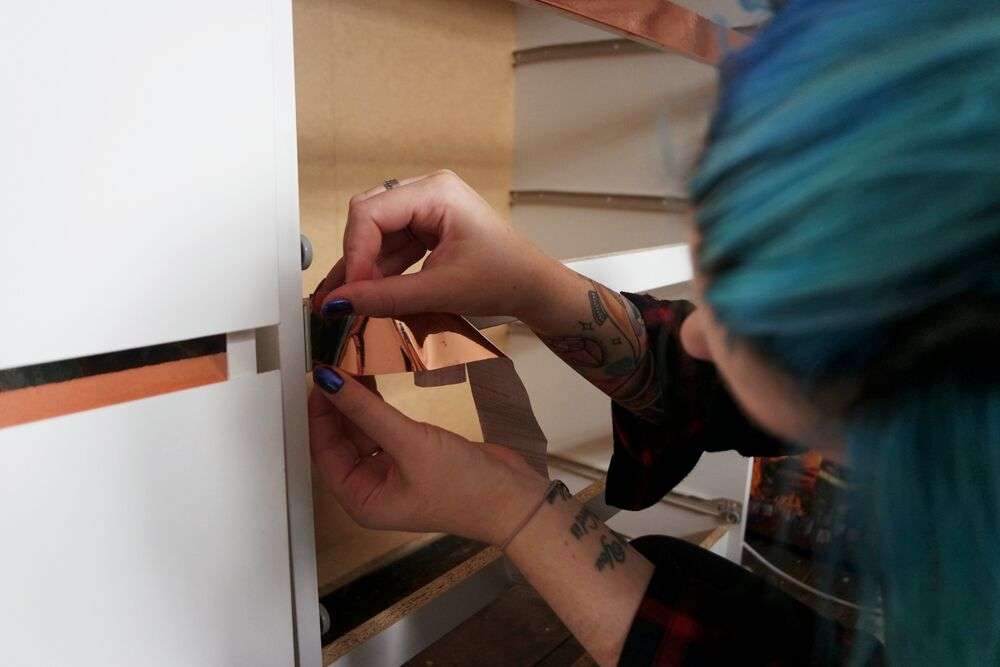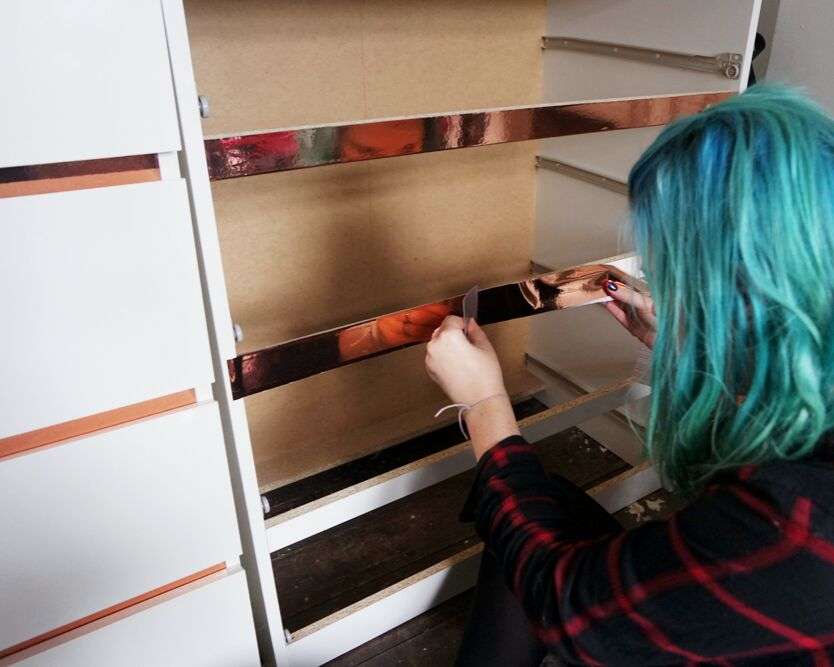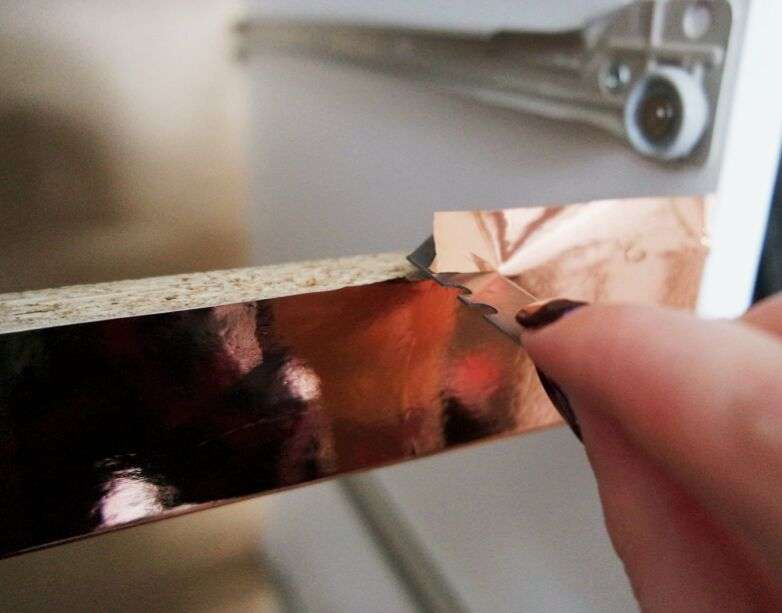 So far I've done the top of my desk in a marble effect (which I found at Wilko) and my IKEA chest of drawers in a copper metallic finish (from Amazon) and honestly it looks so good. Even Gareth, who's harsh critic at the best of times, has commented on how great both of them turned out – praise indeed!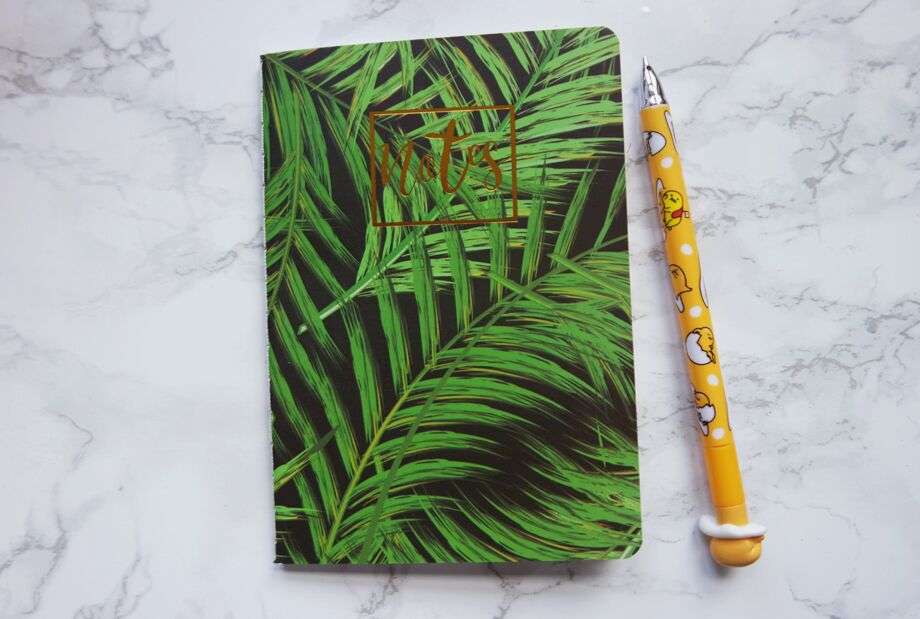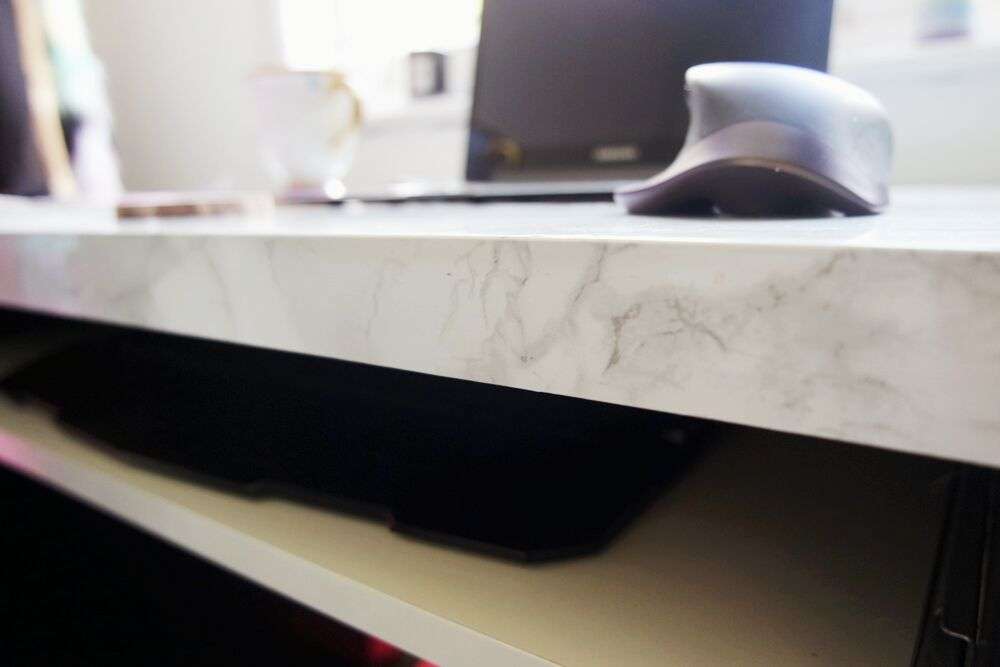 The hack will work on pretty much any hard surface so whether you have a bedside cabinet, a coffee table or even your kitchen work top that needs a cheap upgrade, I'd definitely encourage you to give it a go. It's pretty hard wearing and really easy to wipe clean too. You really can't go wrong and if it looks terrible you can just peel it right back off again. If we weren't planning to redo our kitchen imminently I'd be covering our kitchen counter tops in a marble effect too believe me!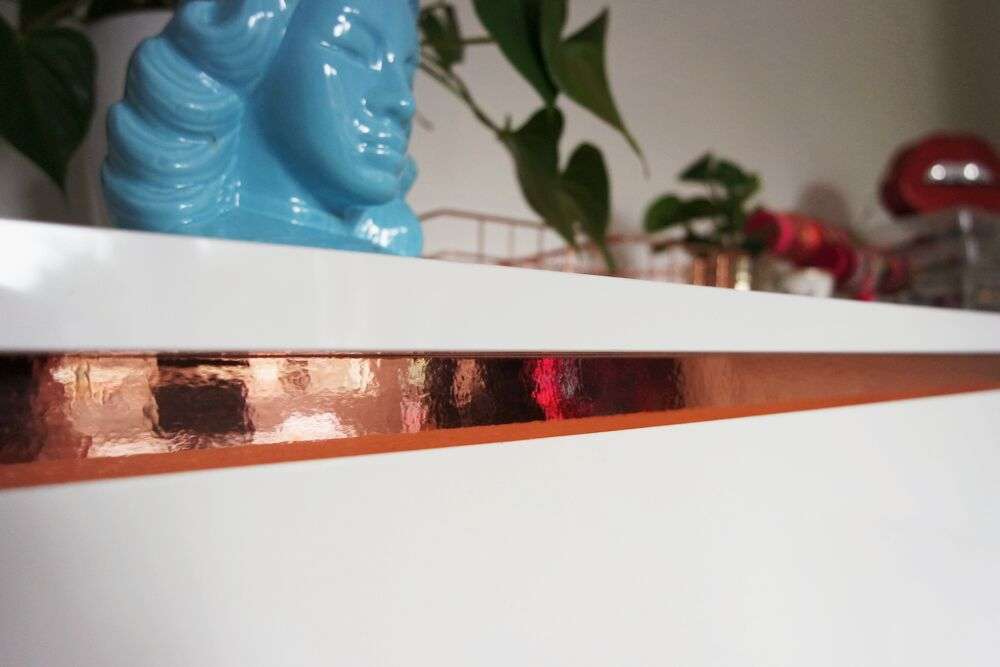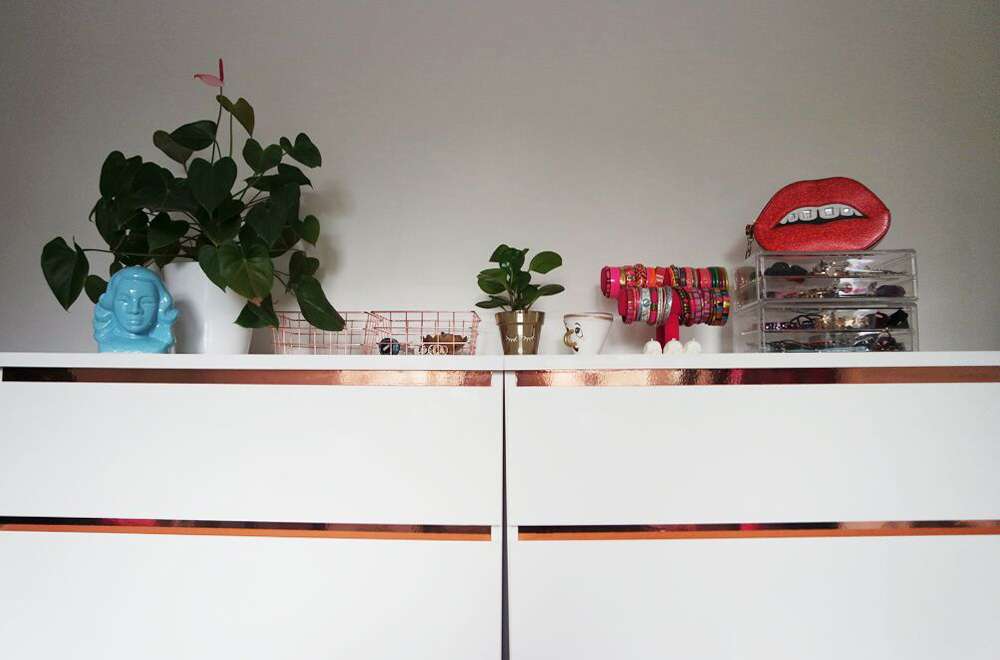 A short, simple and to-the-point post this week but I just had to share this with you. Happy  Sunday everyone.