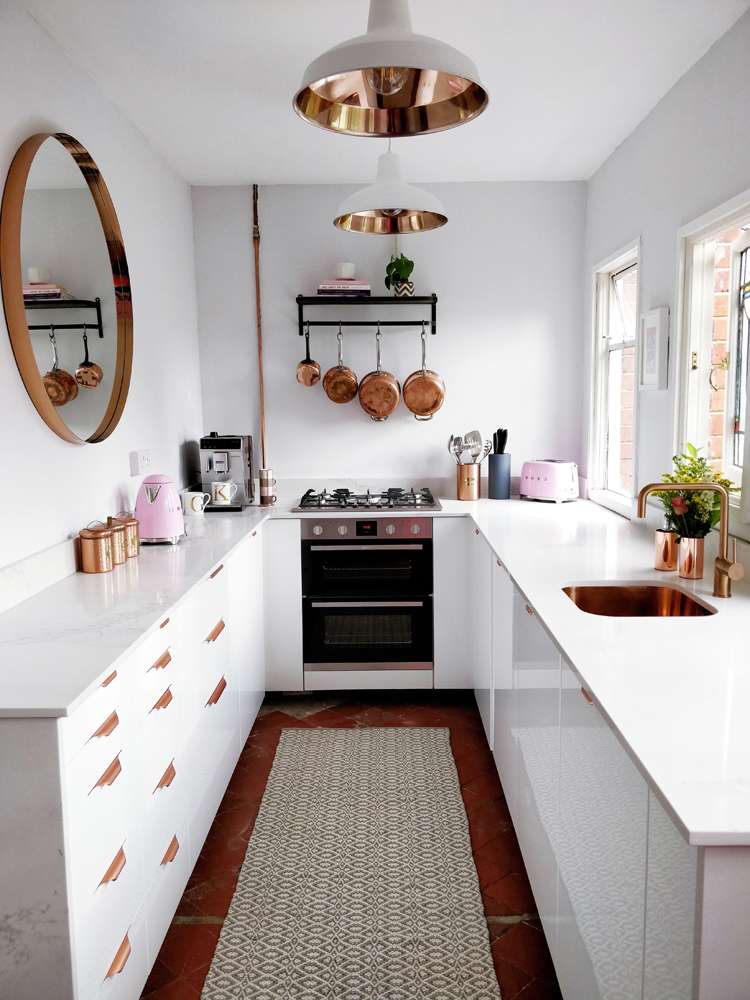 You're doing the kitchen… in four weeks!?!?"
That was pretty much the standard response we got when telling people about our insane plan to gut and basically rebuild our entire kitchen in a month. So why the ridiculous time frame? Well, we were invited to take part in Revamp, Restyle, Reveal – a challenge with ten bloggers, nine sponsors, one room (of our choice) and four weeks to make it over… And well, apparently my husband and I are suckers for punishment.
Our to do list was enormous:
♥ The door being used as a window in the middle of the outside wall needed taking out, bricking up and a new window putting in.
♥ The entire room needed plastering.
♥ Everything had to be painted (all the walls and the ceiling).
♥ A few of the electrical sockets needed moving and/or replacing.
♥ The sink needed to be moved (hence, plumbing!) and a new sink and tap fitted.
♥ Oh, and just the small matter of rejigging the layout and fitting a brand new kitchen + worktops!
With the onus on DIY, we also wanted to do a much as we were physically able to do ourselves and oh my god did Gareth step up to the challenge. To refresh your memory, here's what the room looked like before (shudder).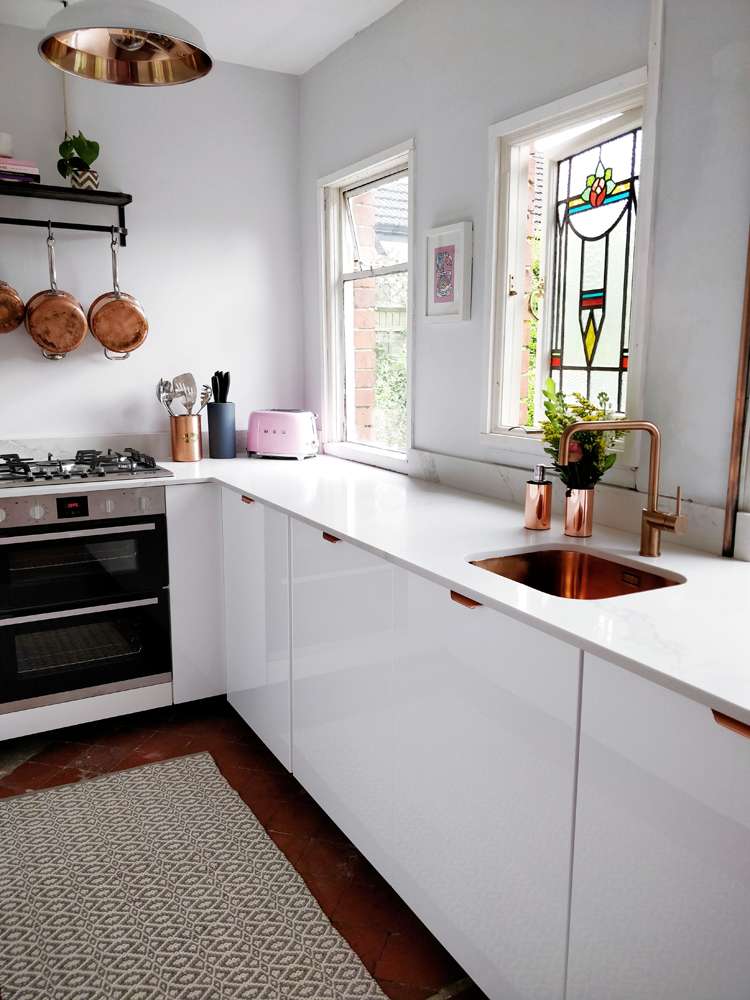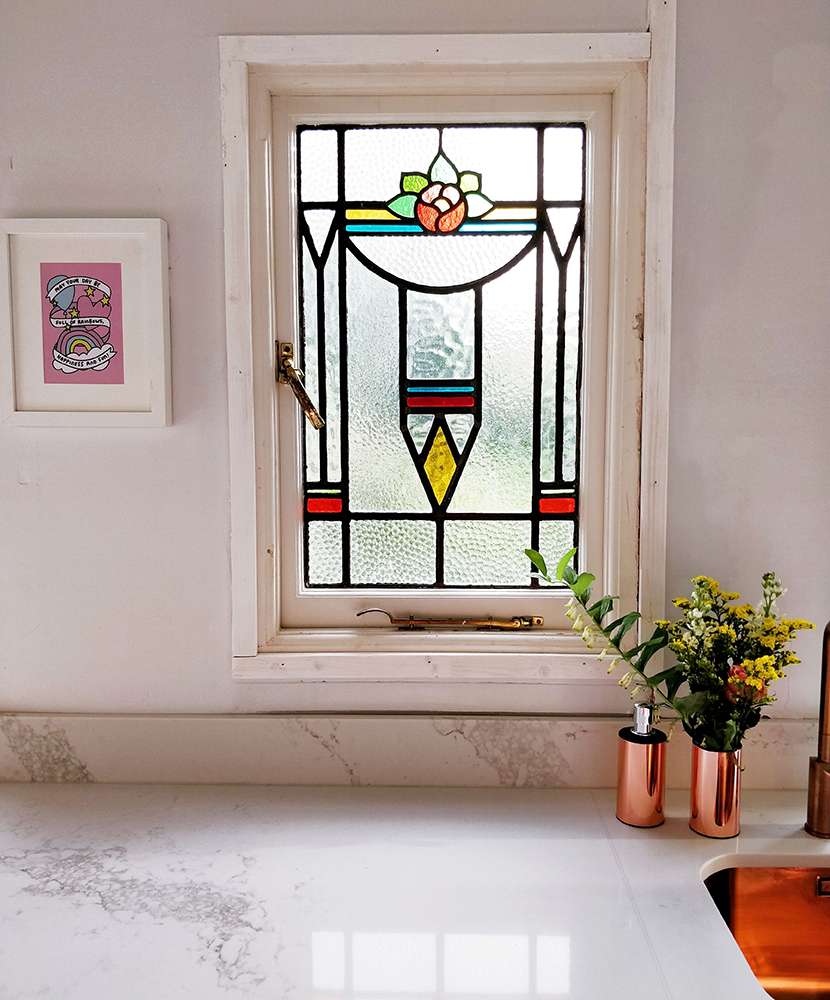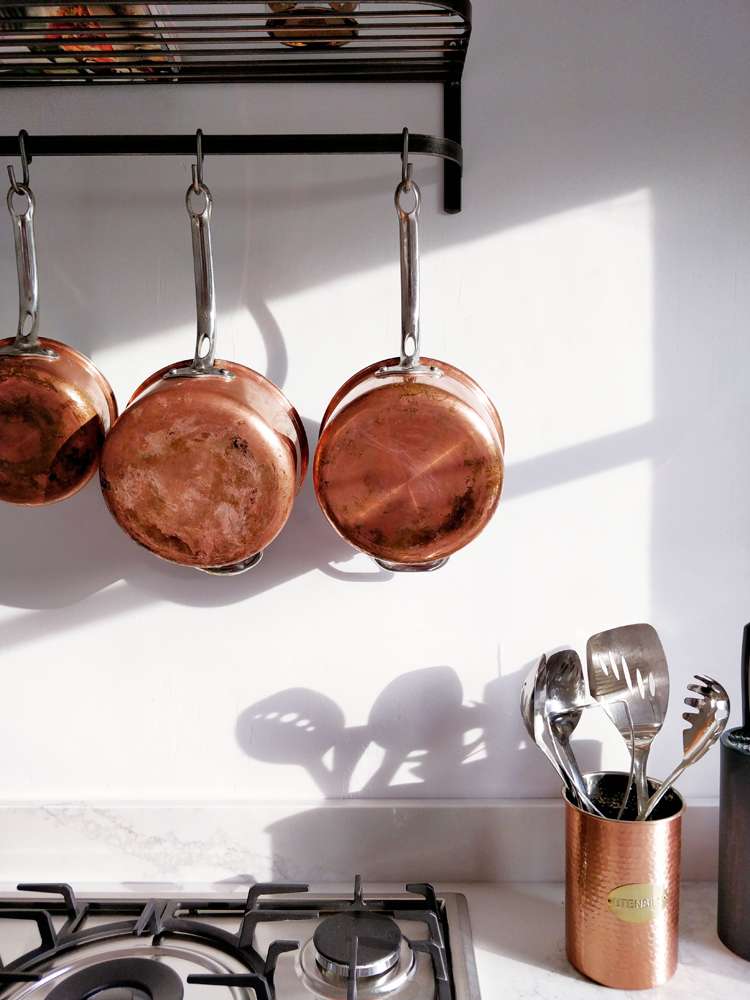 He taught himself to brick lay, to fit a window and plaster from YouTube and Google. He fit the kitchen units in less than 24 hours, all by himself, when our worktop situation got critical (more on this in a future blog post!) He pretty much didn't stop for the entire month. I would come by regularly and hand him plates of food and endless cups of coffee. He also didn't shave for the duration and he may or may not have bathed. If you kept up to date with my Instagram Stories or our weekly update videos you will know that by week four he was beginning to bear a striking resemblance to Tom Hanks in Castaway…
So why were we mental enough to tackle the kitchen, when all the other bloggers involved were very sensibly doing their living rooms and bedrooms!?
Well it all came down to the amazing sponsors that were involved. In order to help us pull off our rooms, the challenge hosts Bianca and Lisa had gathered a collection of the most amazing brands who were going to gift us items to use. When we found out that ao.com was the headline sponsor we thought we'd actually be insane to NOT do the kitchen. It was – by far – the worst room in the house and definitely had to be done eventually so what better an opportunity than when your favourite appliance website (we've literally bought every electrical item we've ever owned from AO!) were on hand to help us?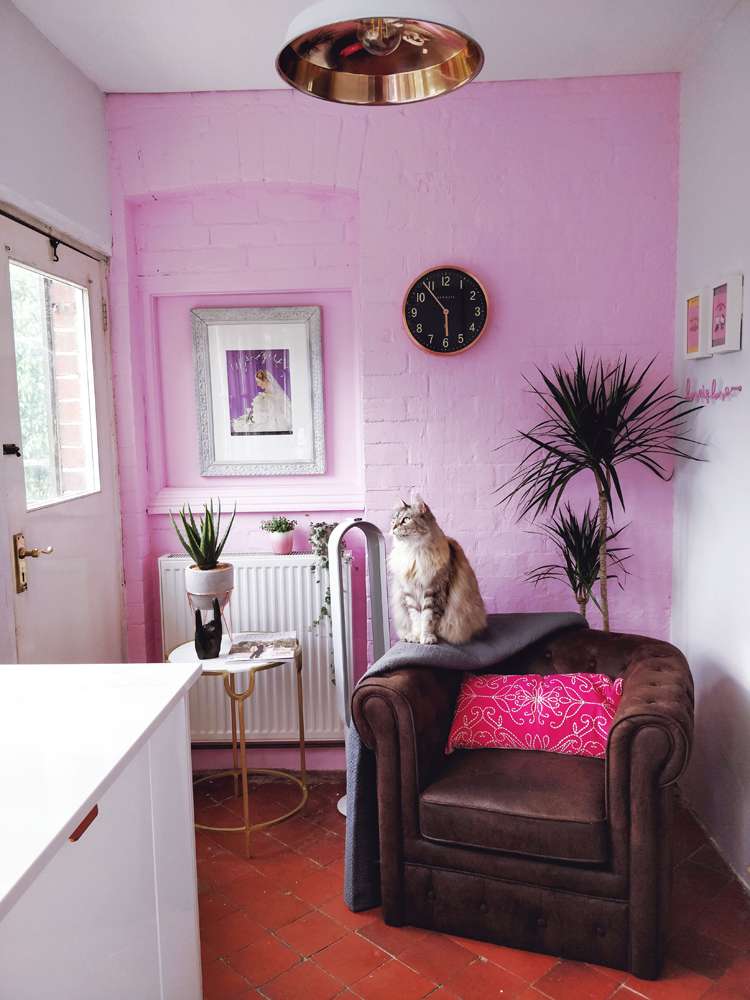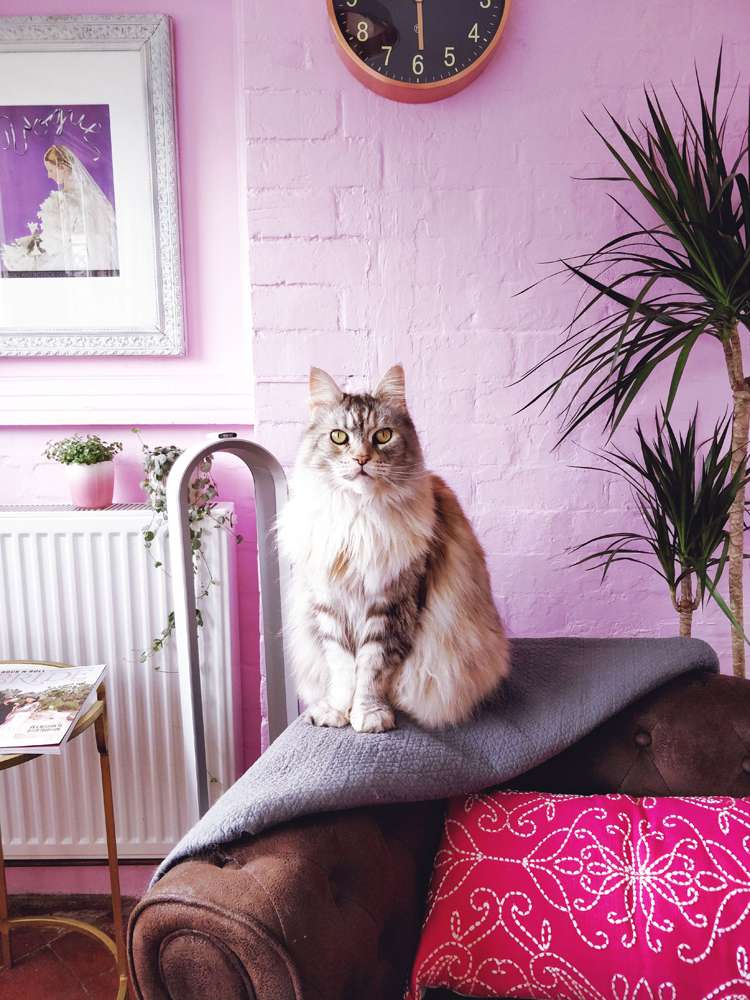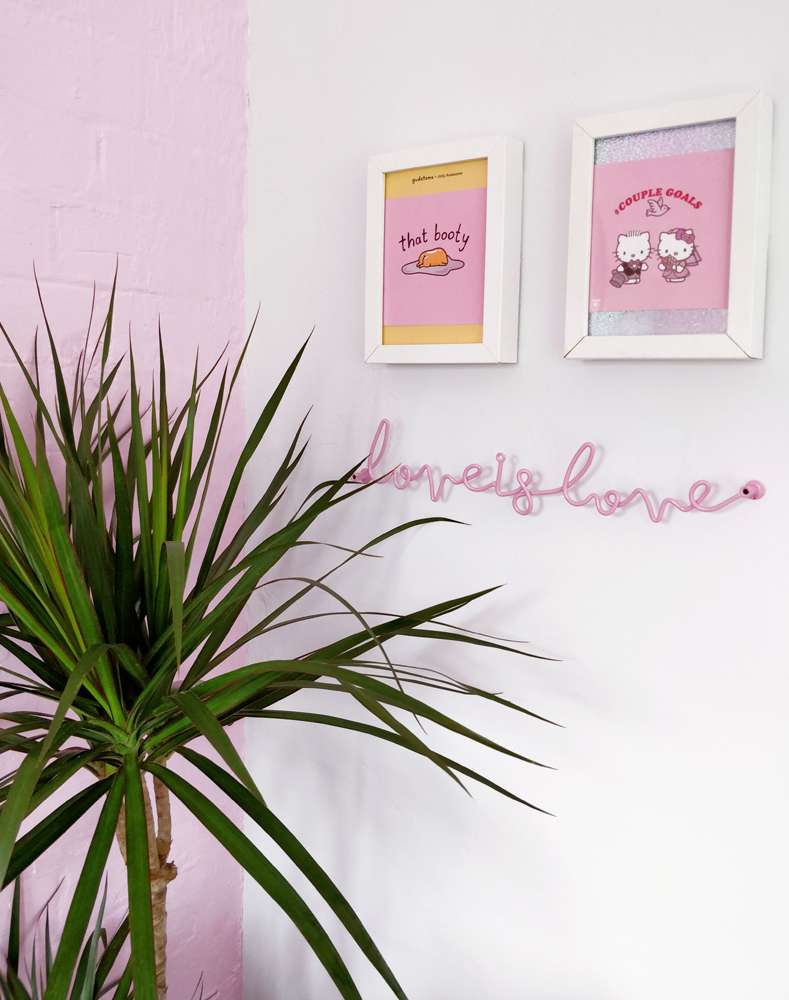 And oh boy, did they HOOK US UP. They sent us a brand new oven and hob, a washer/ dryer, a coffee machine, a Dyson fan and my actual dream – a pink Smeg kettle.
A massive thank you to ALL the amazing sponsors though. We are so, so, so grateful to each and every one of them because there's no way we would have been able to afford to buy so many lovely new things without their help. Here's a list of everything we were provided with for the project.
♥ AO
De'Longhi Bean to Cup Coffee Machine 
NEFF Built Under Double Oven
NEFF Gas Hob
Smeg 50s Retro Kettle
Dyson AM07 Fan
♥ Maisons du Monde
Chesterfield armchair
Giant round copper mirror
Wrought iron and cement footed planter
Espresso cups + holder
Champagne flutes
Glasses
♥ David Hunt Lighting
Reclamation white & copper pendant light x3

♥ The Cotswold Company
Agna Runner
Luggage rack
Navy & copper clock
♥ Soak.com
Soap dispenser
Copper tumbler

♥ Christy's 
Amalfi Throw
♥ Earthborn Paints
Clay paint in Picket Fence
♥ Harlequin
'Java' cushions
♥ Sainsbury's Home
Faux plant
Knife block & set of kitchen knives
Spoilt or WHAT?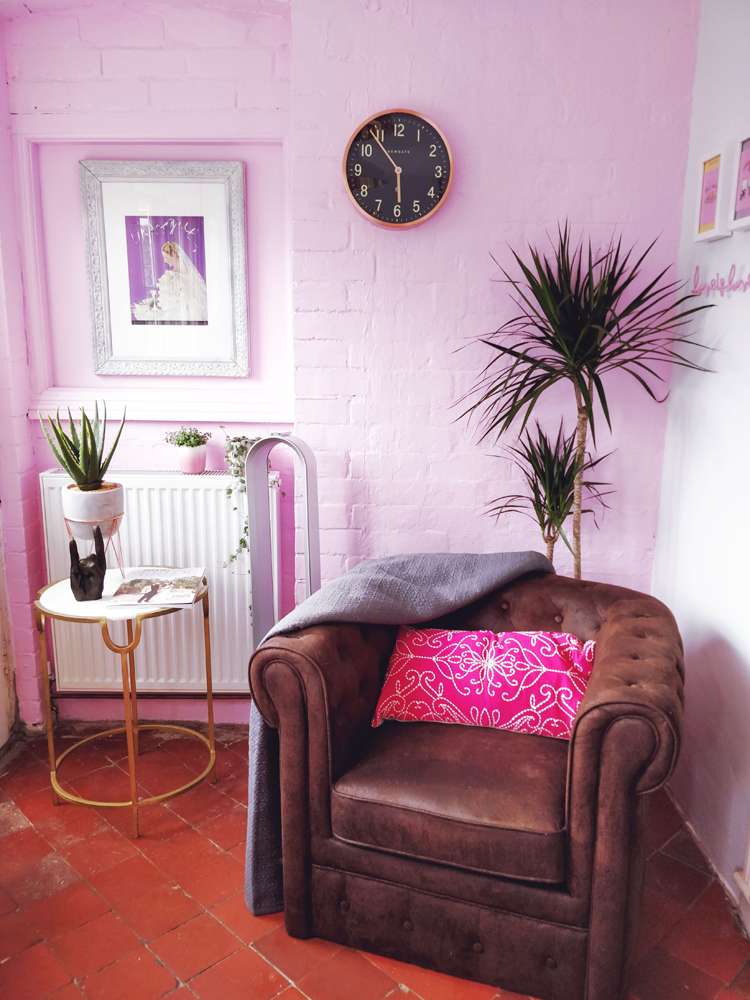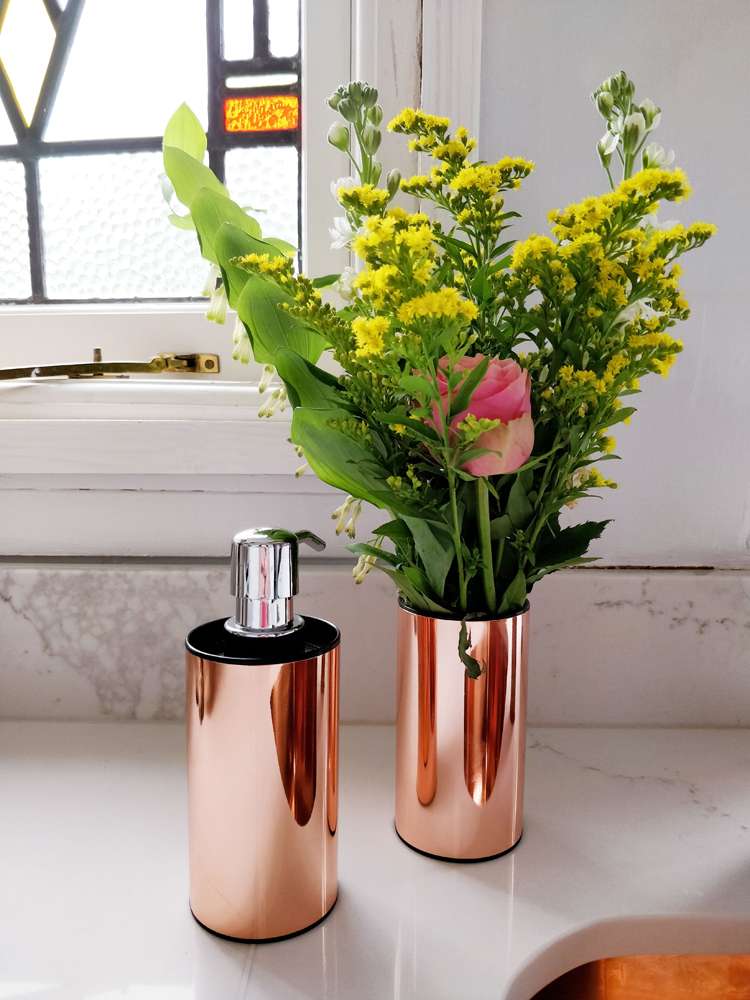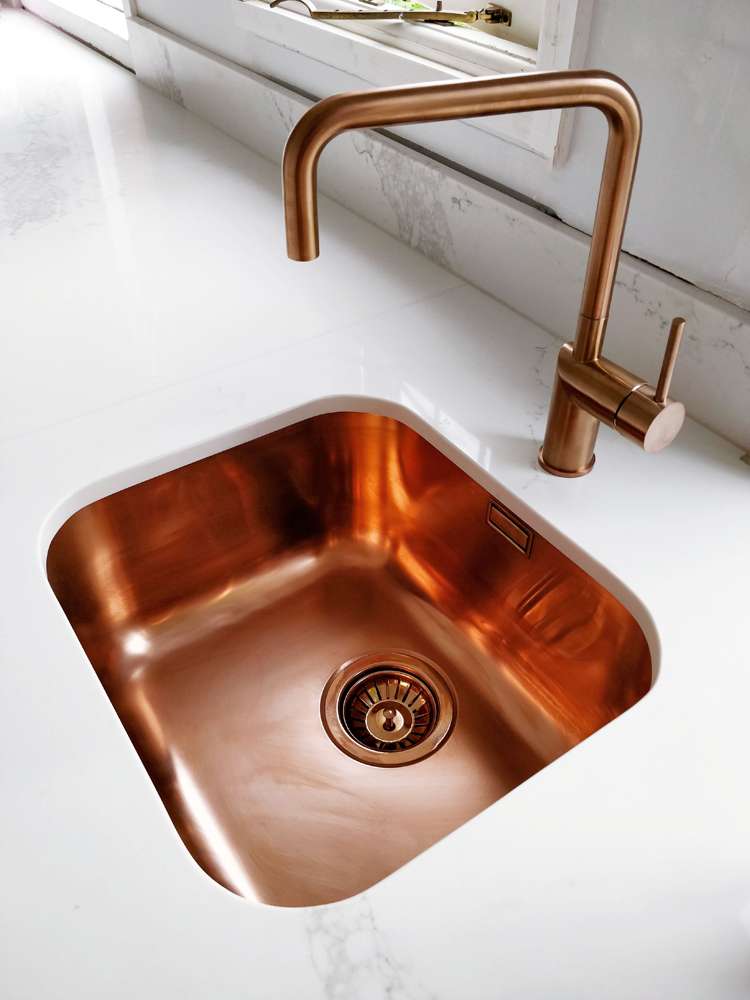 As you can see, we've gone for a bit of copper with a dash of pink theme. As the space is so small (5 x 2 metres) we knew we needed to everything we could to make it feel as big as possible. That meant lots of white, clear surfaces and a cohesive theme. I've actually never had the opportunity to decorate and style an entire room at once before (I've always just picked things up here and there when I found them). It was really good to actually sit down and plan what we wanted the room to look like, and shockingly, taking this approach means everything works really, really well together rather than looking like a jumbled mess.
So I know what you're going to ask next – if we could go back in time, would we still do it? Er, ABSOLUTELY YES! It was the biggest renovation project we've attempted so far and we were stressed beyond belief almost the entire time (no actual tears or massive arguments though – go us!) but I am so bloody proud of what we've achieved. Well mostly I'm proud of Gareth, but also a little bit me. I did all the painting and liaised with the sponsors to make sure everything we needed arrived at the right time. Most importantly though I provided endless moral support (and beers and snacks!) and did way too many trips to a certain Swedish home store.
It's not perfect and there a still a few little jobs to do. We still need to decide if we want to replace the floor (we planned to lay lino down but the supplier we bought it from let us down and it wasn't delivered on time), a few more electrical sockets need to be added and don't tell anyone but our beautiful lights actually aren't working yet – we still need to wire them in (haha!)… but I think you'll agree that the difference is STAGGERING. The room looks double the size!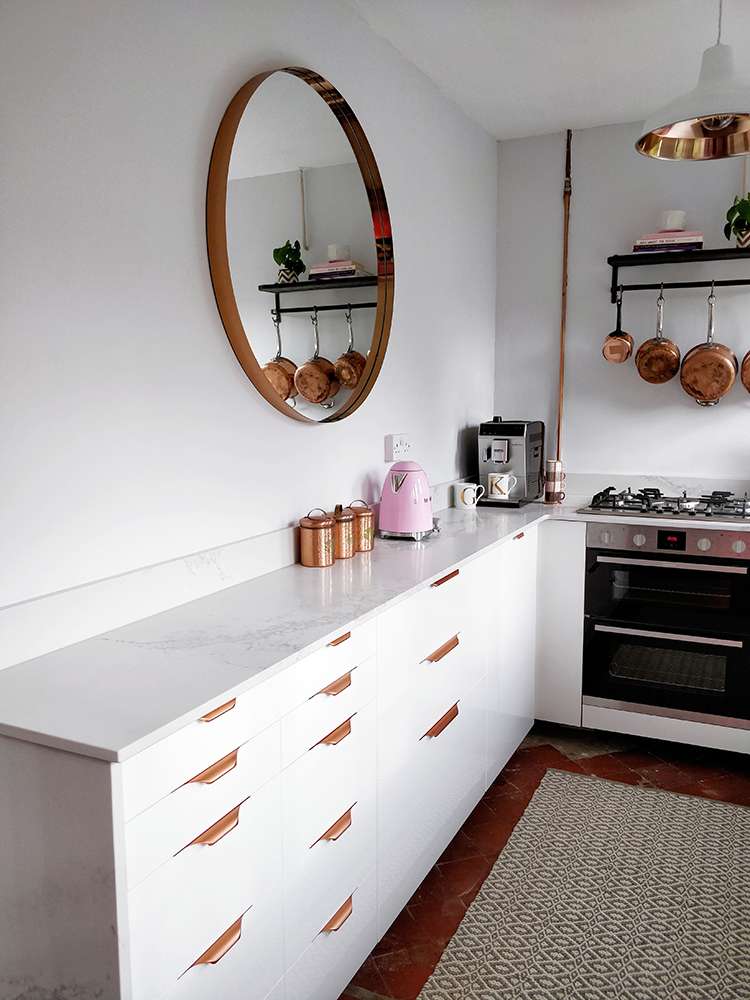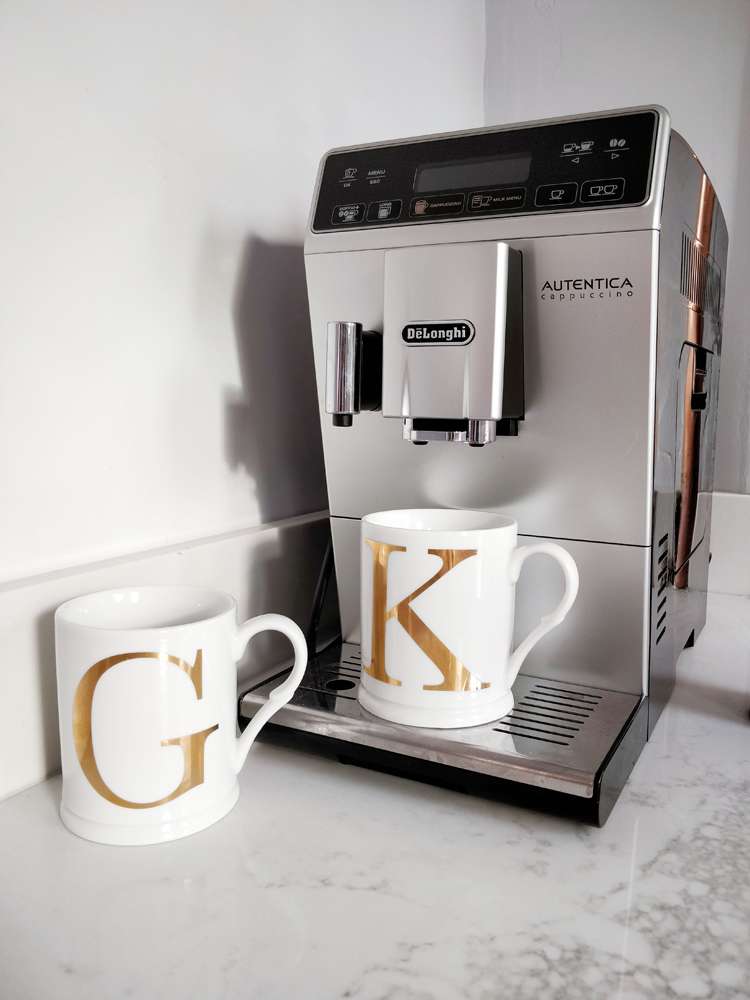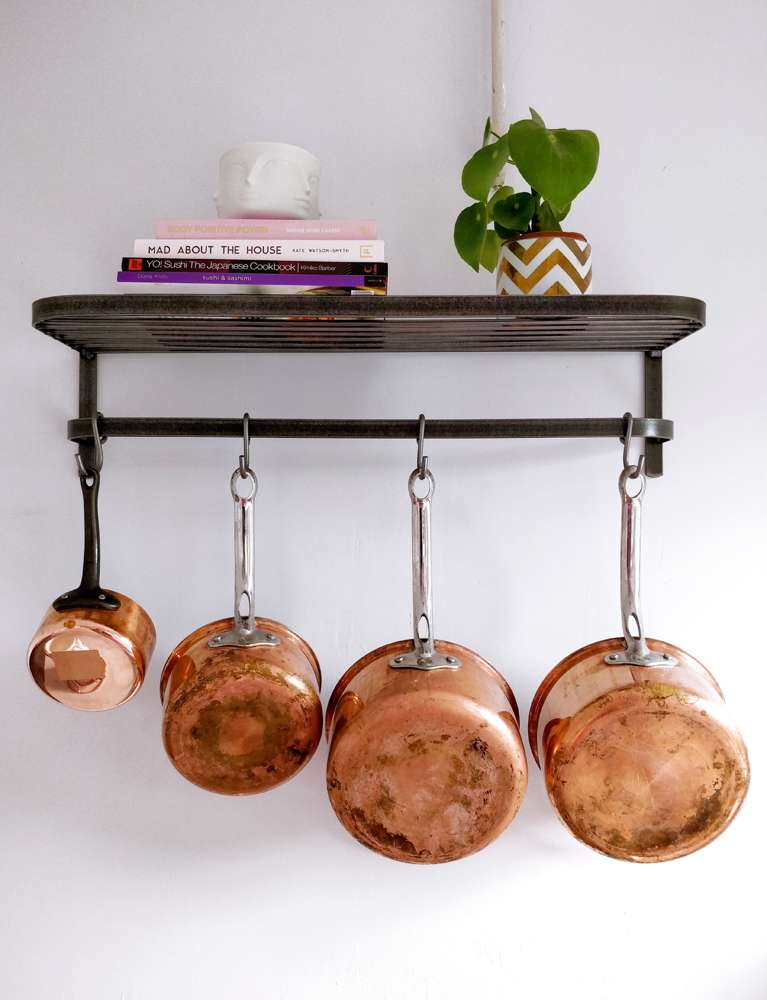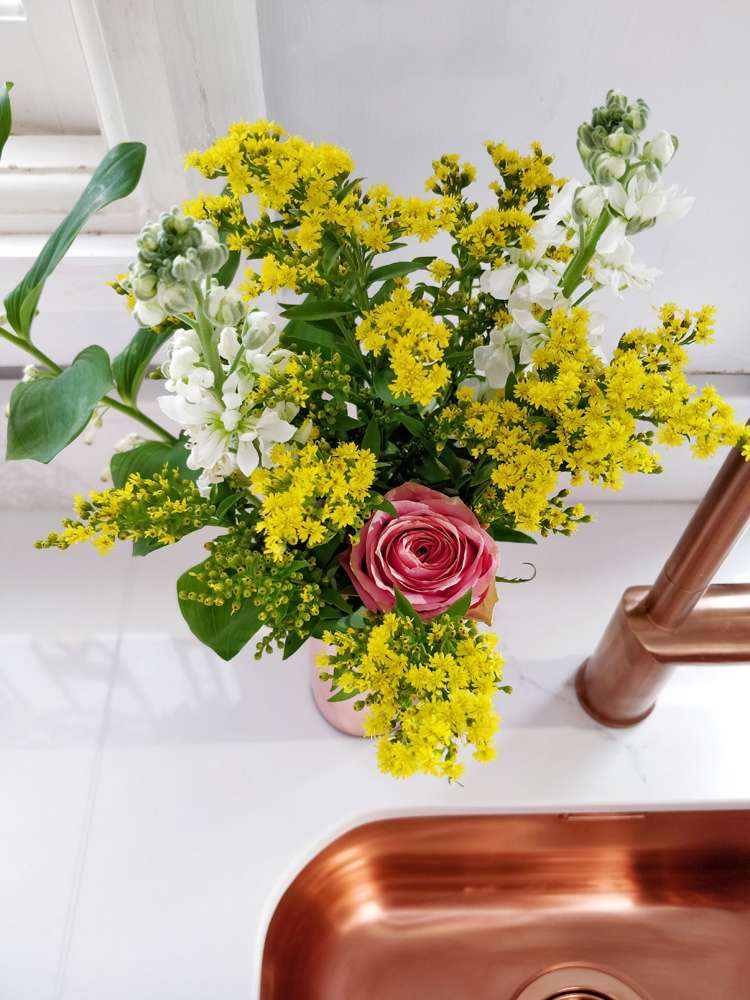 One of our tricks was to have half depth units on the left hand side to widen the middle and it's made SUCH a difference. We also currently have no wall-mounted cupboards which helps make the room feel bigger, but we will need to add some at some point as right now there's only one cupboard with actual food in it (LOL). Again, it was another thing we just ran out of time to get done before the deadline but we'll forgive ourselves because GOODNESS did we get a lot done in 30 days. Also, reminder that issue 20 came out at the beginning of May which meant we also had to pack and ship over 1500 magazine orders! Seriously, sleep was a rare treat in the Williams house this month!
Nine other amazing bloggers took part in this challenge and we are doing this reveal 'blog hop' style. After reading this post you should hop over to Melanie Lissack Interiors' blog to check out her living room – it's totally beaut! She'll then link to the next blogger and so on and so forth. Or, if you're too impatient for all that you can see the entire list below.
We had a group chat going throughout the four weeks and I honestly don't think I would have got through this without their moral and emotional support. I'm yet to meet any of these babes IRL but I know it's only a matter of time and that when we do we'll be friends for life.
♥ Lisa's Dawson's master bedroom suite
♥ Bianca Hall's TV room
♥ Melanie Lissack's living room
♥ Kerry Lockwood's son's bedroom 
♥ Emma Jane Palin's bedroom
♥ Katty Patterson's living room
♥ Malcom Begg's guest bedroom
♥ Oliva Silk's living room
♥ Jade Wilce's living room
OK now I'm going to sleep for about a week (and Gareth is off to shave… thank goodness!)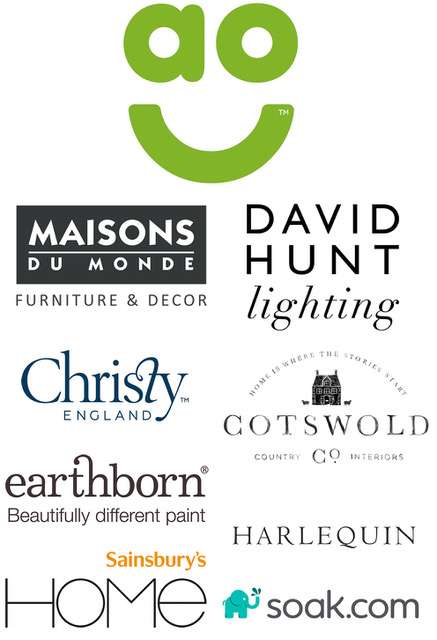 If you're looking for anything for your own love-nest soon, I'd highly recommend that you check out the amazing Revamp, Restyle, Reveal sponsors. We feel so incredibly blessed to have been gifted so many wonderful items, and I wholeheartedly recommend all the products we've been lucky enough to experience from them.
♥ AO ♥ Maisons du Monde ♥ David Hunt Lighting ♥ The Cotswold Company ♥ Soak.com ♥ Christy's ♥ Earthborn Paints ♥ Harlequin ♥ Sainsbury's Home ♥