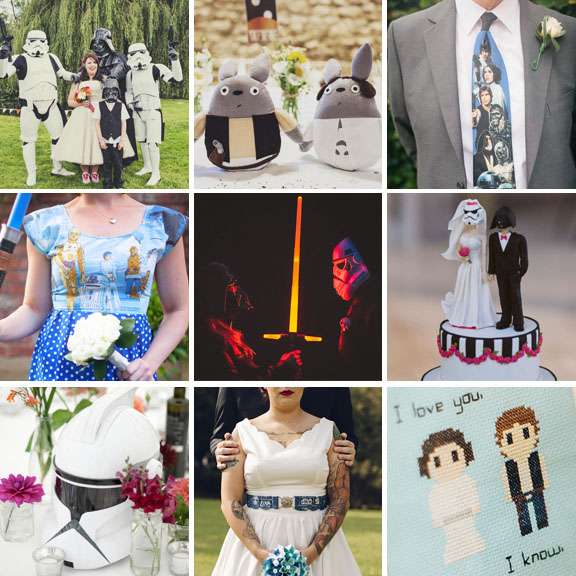 May the Forth be with you, aka happy Star Wars day everybody! Of course I couldn't let this momentums occasion go by without paying homage to some of the best Star Wars themed weddings we've ever featured. If you're planning your own Star Wars wedding, here are some ideas you're definitely going to want to steal.
A Darth Vader cake topper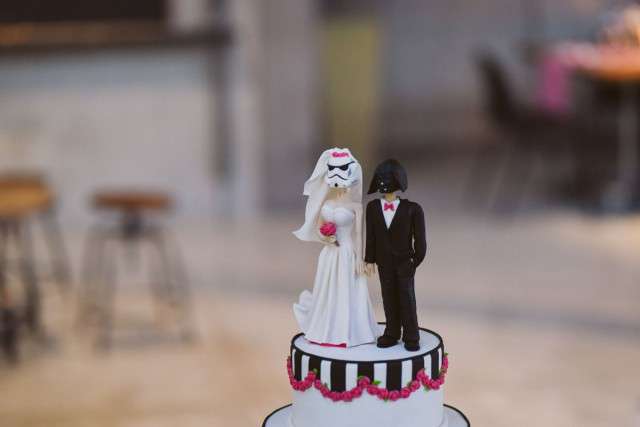 My Neighbour Totoro meets Star Wars centrepieces
You could invite some Stormtroppers along as special guests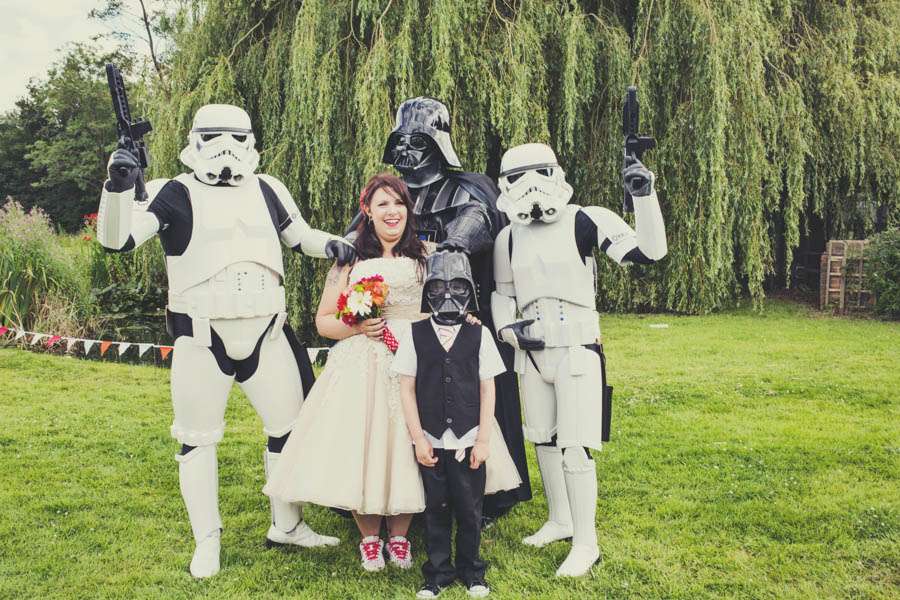 And rock the hell out of a themed belt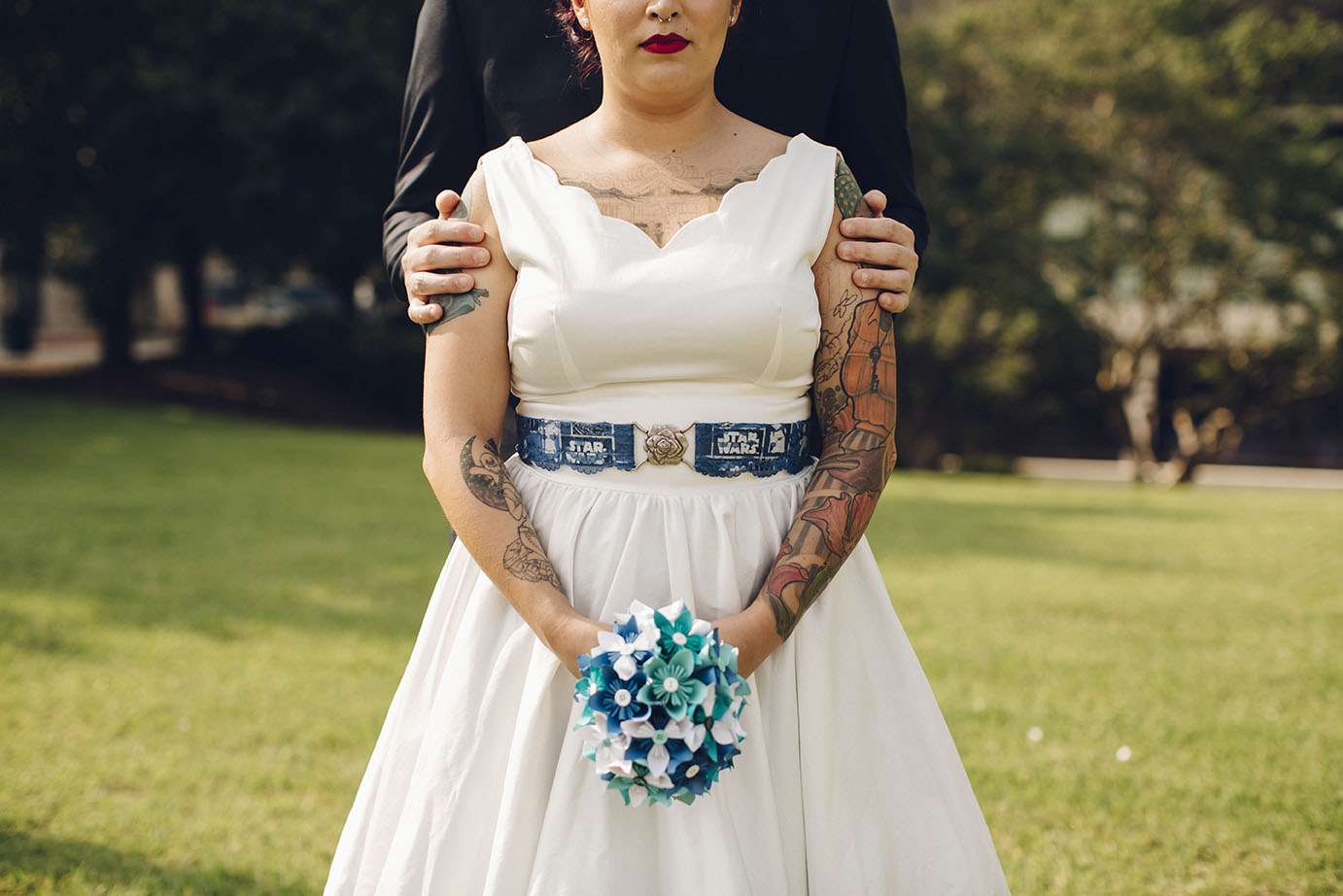 These cross stitch table markers are utterly adorable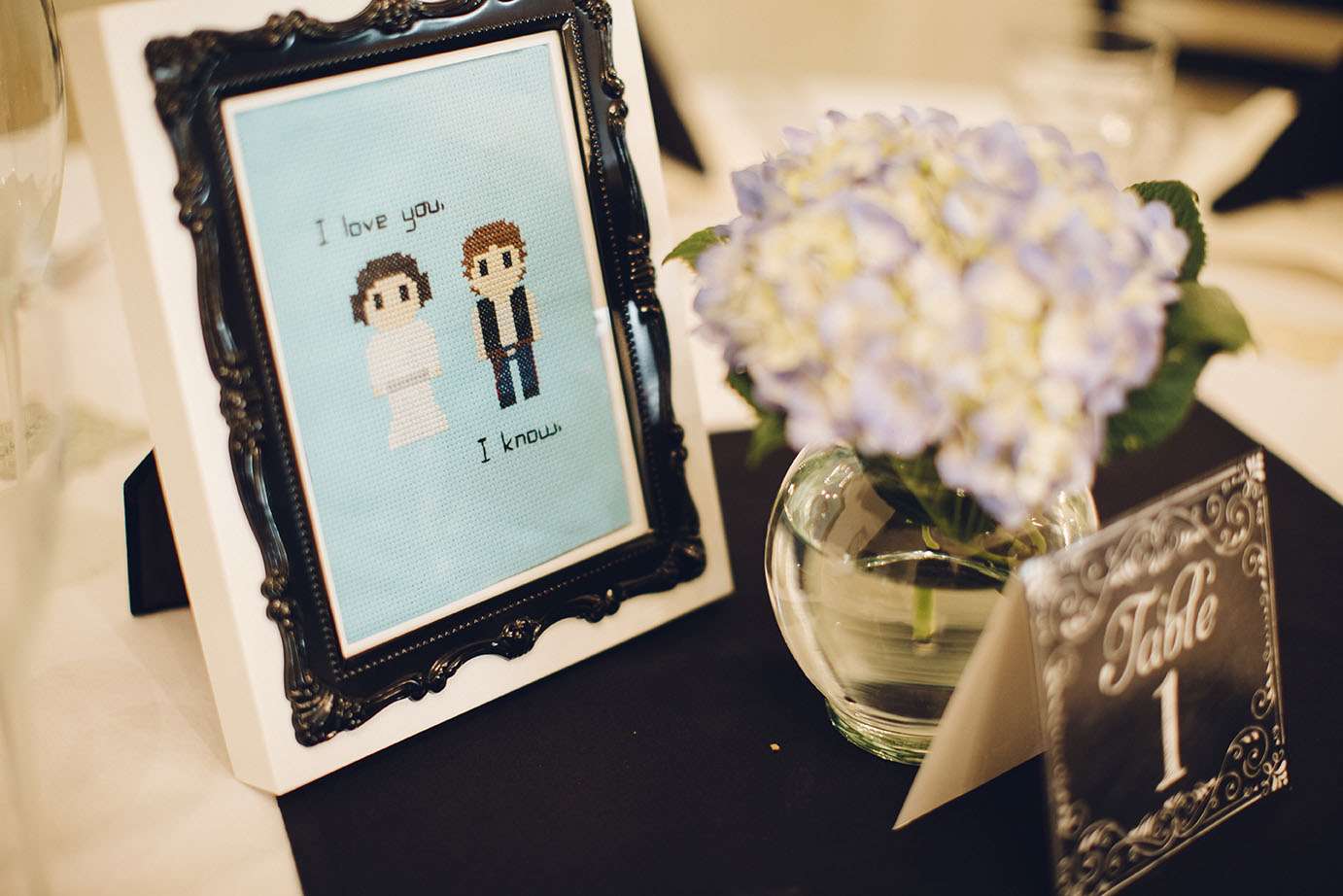 And any groom that rocks a Darth Vader pin is going to feel awesome all day long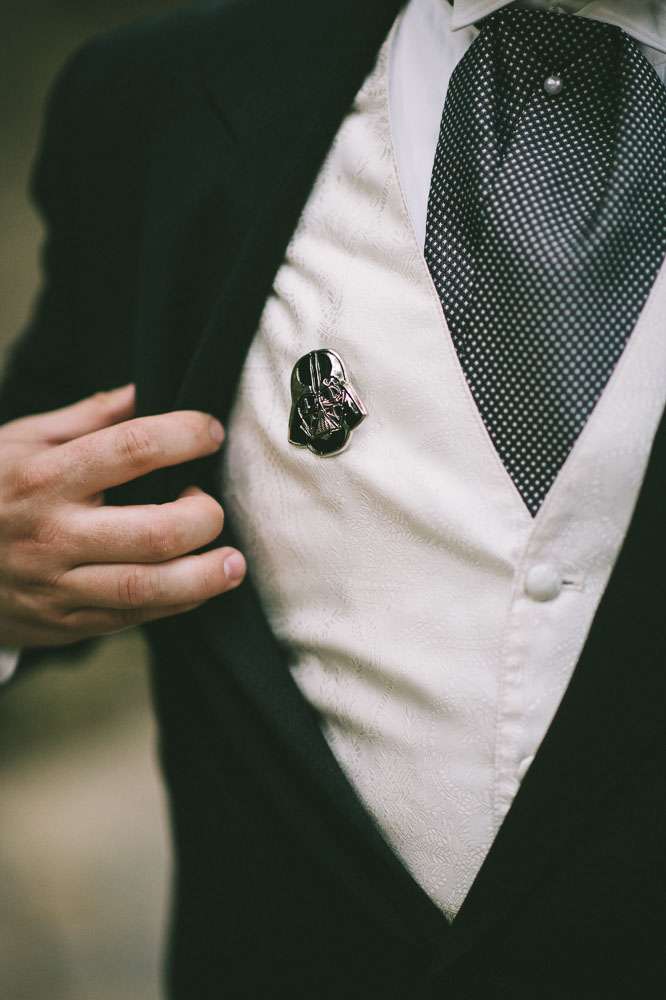 Why not pair it with a Star Wars tie?!
Or make your bridesmaids the happiest geeks ever?
The Death Star will keep your rings safe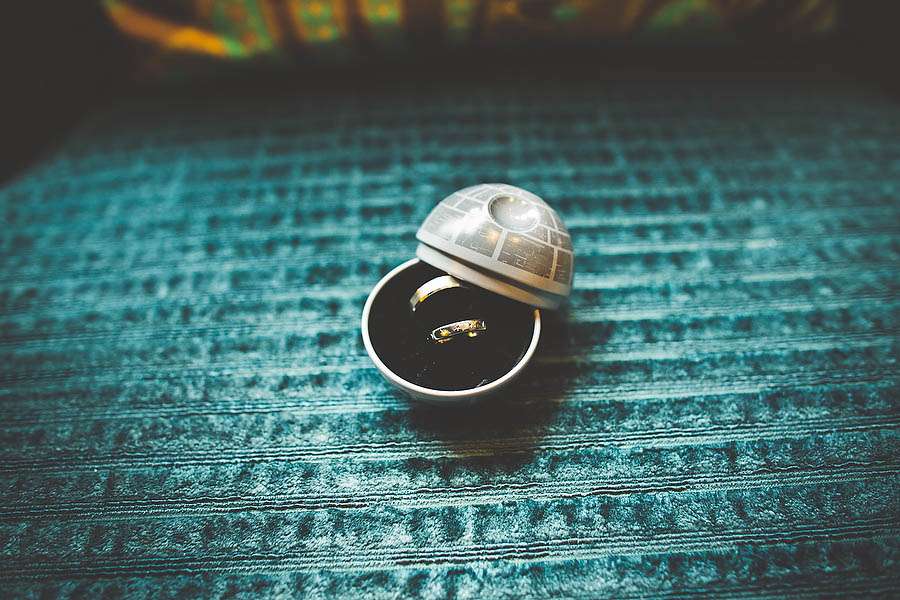 Its official: These are coolest centrepieces in the universe
Just remember to finish the night off with a wedding photograph you'll want to hang on your wall forever!