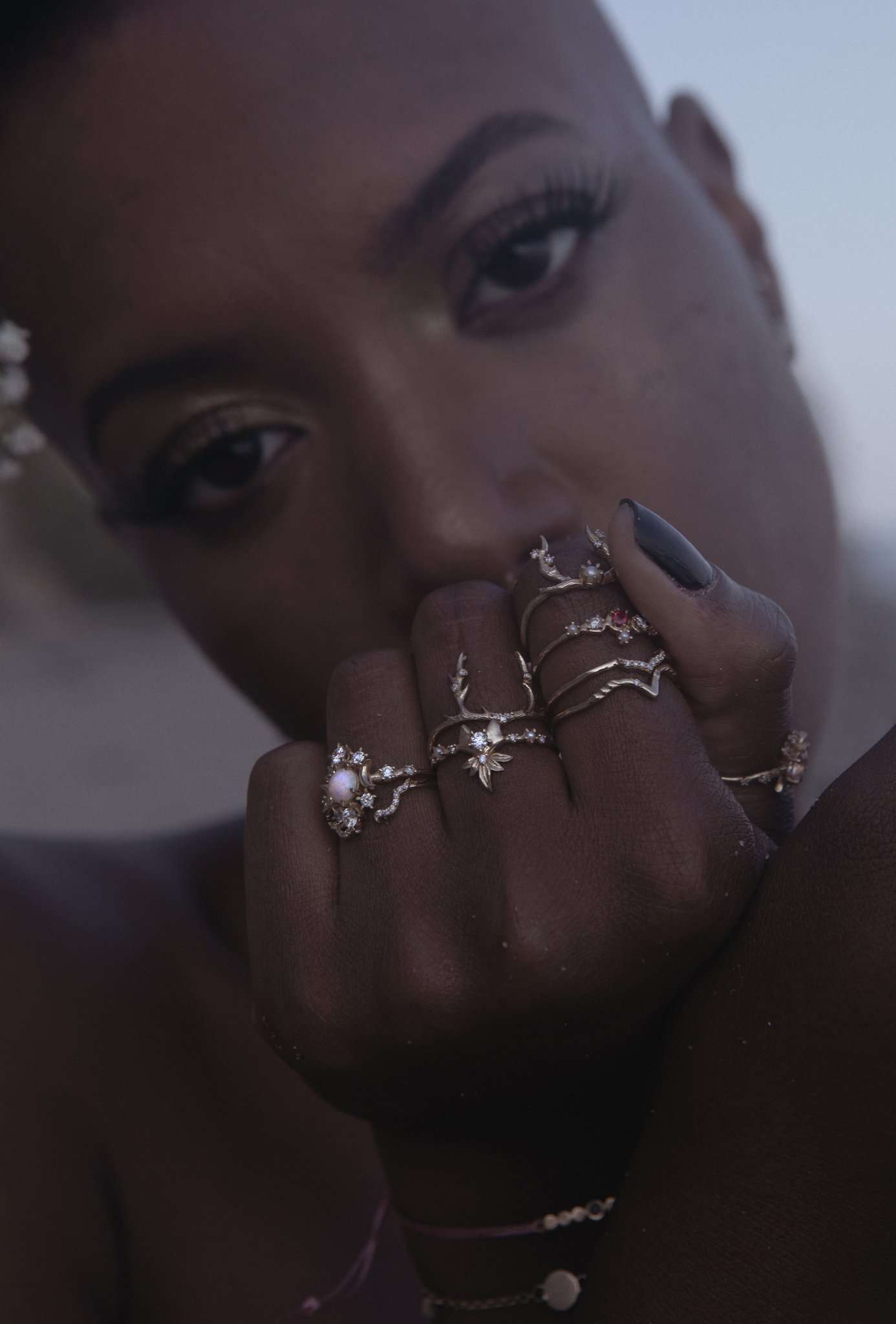 If you're reading this, the likelihood is that you don't want your wedding to be super traditional. Maybe you're wearing a coloured gown, sashaying down the aisle to your favourite metal song or putting skulls on the tables instead of flowers. All of these things, and many more, are really fun ways to showcase your individuality. However after the wedding itself is over, none of these things – however creative and fun – will exist in your everyday life.
You're putting all this effort into crafting a one-of-a-kind, unique to you day, so why would you then have the ring you'll be wearing for the rest of your life as anything other than just as unique as you are?
If you're on the look out for a designer who can bring your unique engagement ring or wedding band vision vision to life then look no further…
Vinny & Charles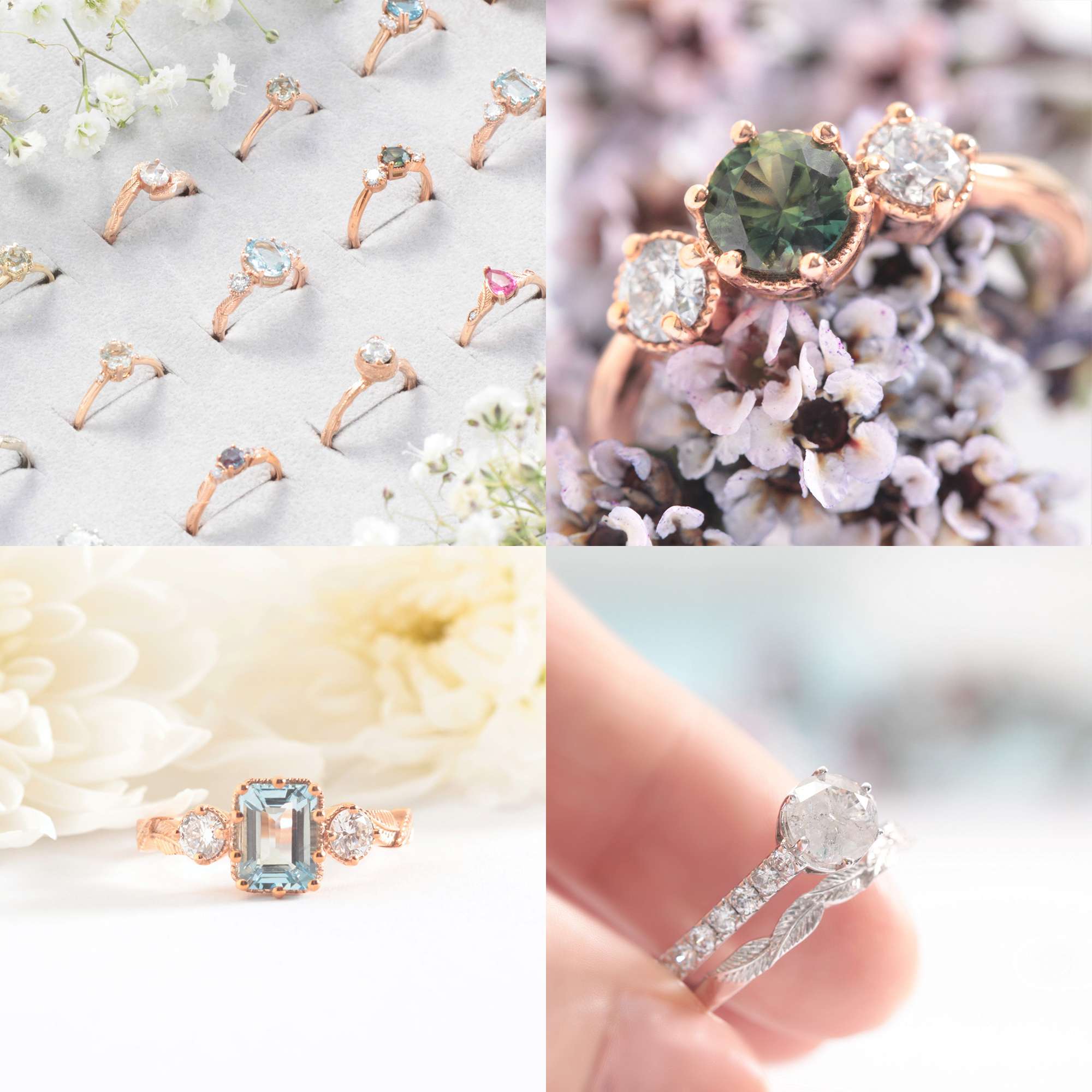 Vinny & Charles is a family run jewellery business, designing and manufacturing nature-inspired, gemstone and alternative jewellery in their studio, located in sunny Perth, Western Australia.
All of their designs are made to order in the Vinny & Charles workshop, but they cater to customers all over the world. They craft all of their pieces from start to finish, using recycled metals, ethically sourced stones and quality craftsmanship.
We love them because their pieces are awesomely unique. Individual details like hand engraved leaves and hand picked gemstones means that their pieces are one of a kind, and perfectly reflects the unique spirit the person who wears it.
KIPKALINKA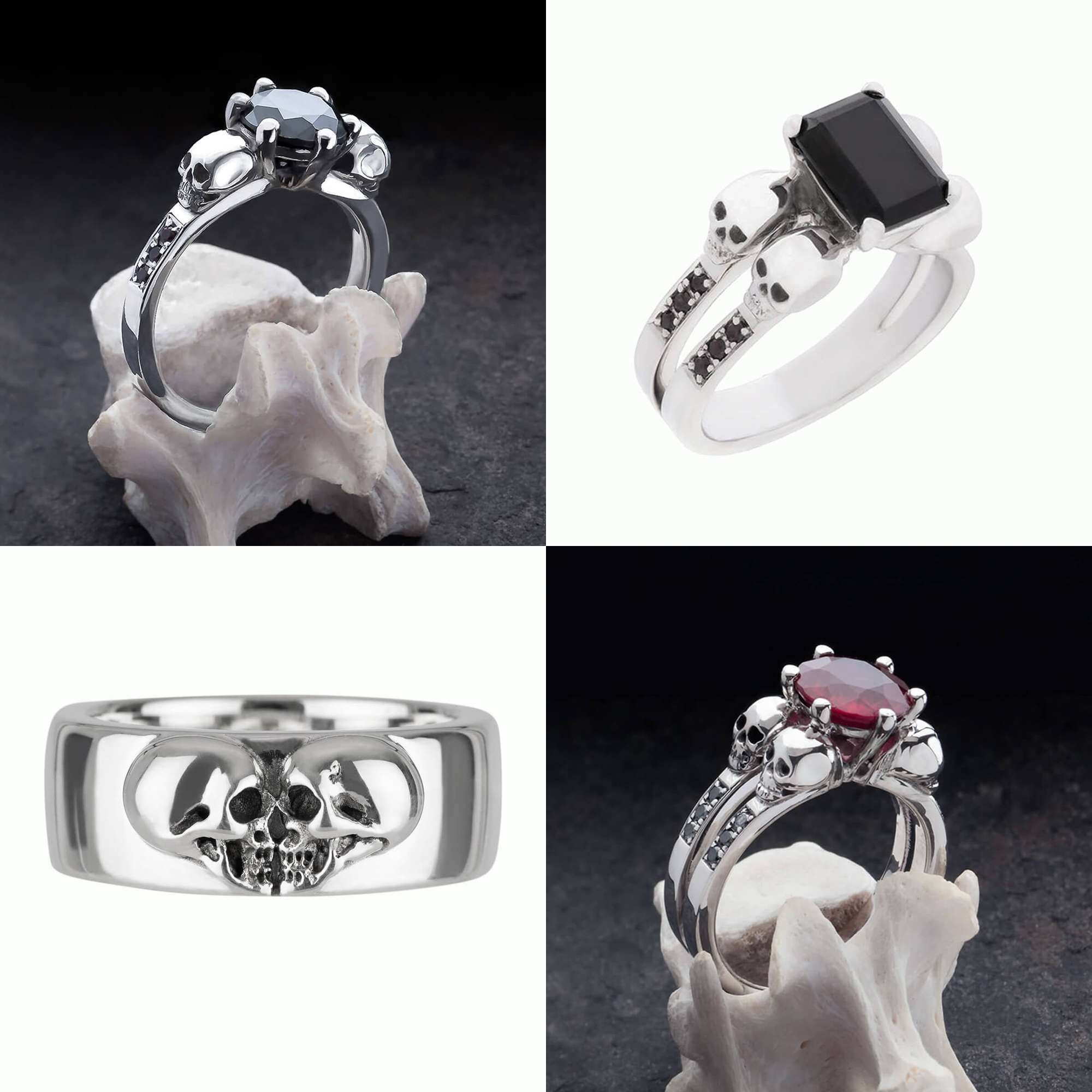 Although Kipkalinka jewellery is subtle and looks like classic jewellery from afar, it is so much more than that. The small business is run by Christine, a professional goldsmith with 15 years of experience. She makes her elegant and dainty skull jewellery all by hand for beautifully strange and unusual individuals like you – humans who seek to express their inner truth in a subtle but unmistakable way – those who find pride in feeling different from the crowd and own their uniqueness.
Christine's work is known for incomparable detail and quality. She is an expert in combining precious metal alloys and unique gemstones in a meaningful, individual way. All designs can be made in sterling silver, all gold alloys of 14K and 18K as well as in platinum. She will go the extra mile to find exactly the stones that speaks to YOU. Think black diamonds, salt and pepper diamonds, rubies and tourmalines, oh my!
M. Kobernik Designs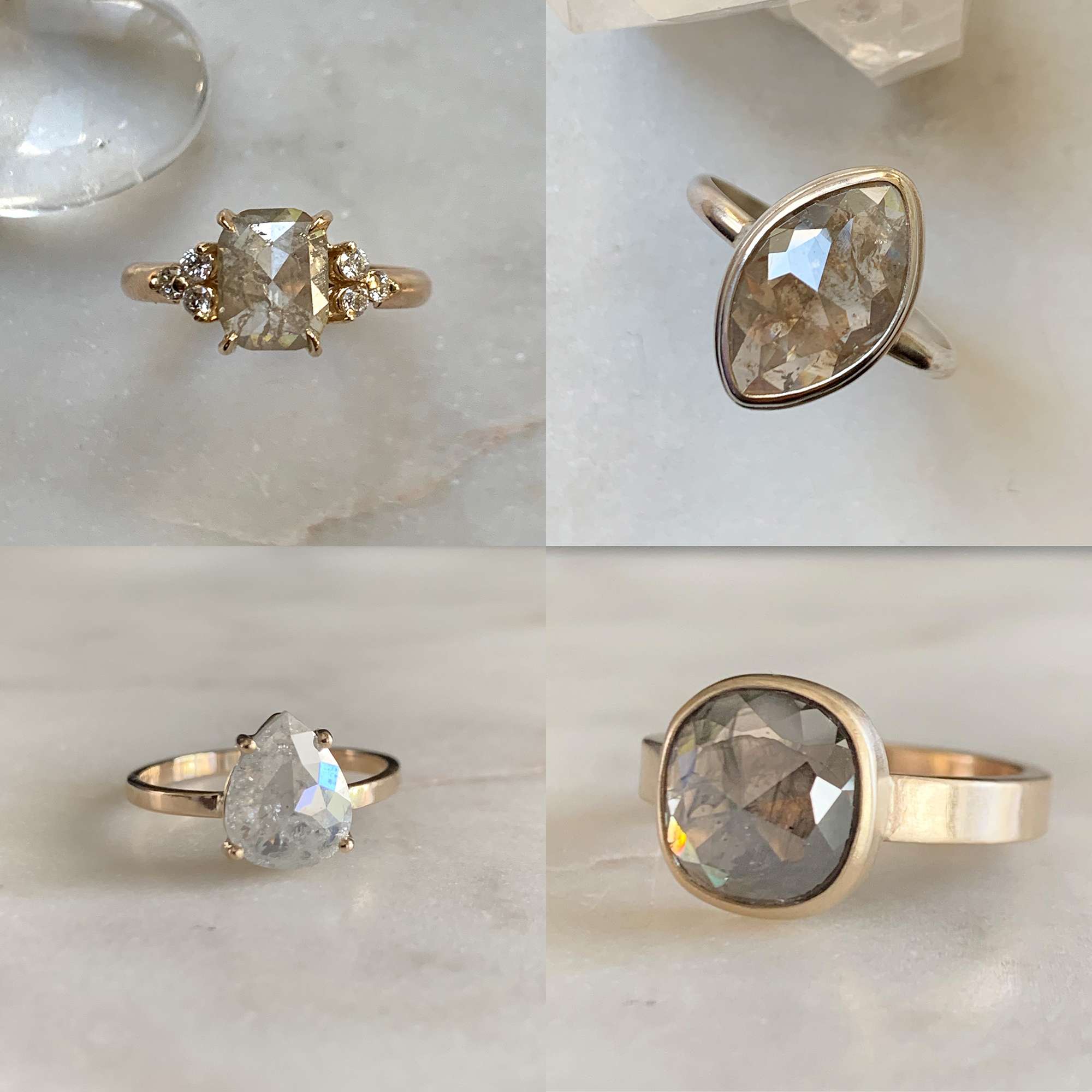 M.Kobernik Designs make stunning, sustainable custom jewellery. Their handcrafted exquisite engagement rings are made from moulded recycled gold and beautiful, brilliant conflict-free diamonds.
They are always up for making any ring you could possibly dream up, something as unique and one of a kind as you and your love. Every ring we make is custom and made from scratch and one of a kind so they're perfect for people who are looking for an alternative style.
SLAB Jewellery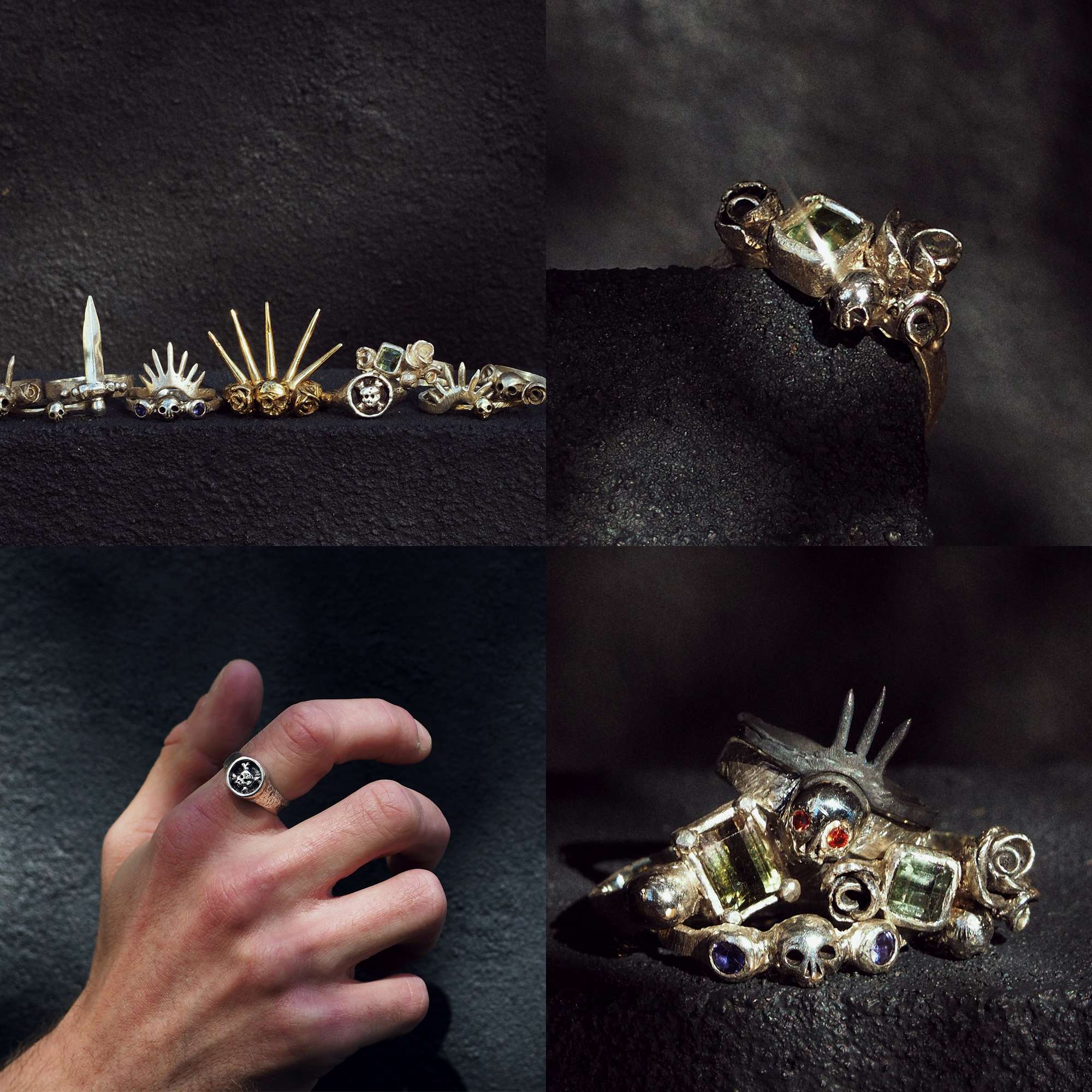 Handmade gothic jewellery with attitude. SLAB Jewellery combines skulls, roses and sharp halo spikes, inspired by 16th-century Memento Mori jewellery and influenced by sub-cultures and reliquaries. From chunky signet skull rings and dagger charm earrings to spiked necklaces and rose crown stacking rings, each piece is one-of-a-kind and finished by hand in Bristol, using low-impact recycled silver and gold. SLAB Jewellery creates perfect gifts and arresting adornments are designed for individuals who aren't afraid to express their individuality.,
SLAB Jewellery was founded on an ethos of original design, traditional craftsmanship and eco-friendly production. Each piece is handcrafted in recycled gold or silver, using antique tools and the traditional lost-wax casting technique. Intricate models are hand-carved in wax, resulting in a unique character and a beautifully textured finish. Carving in wax enables unique shapes and textures to be carved into the jewellery. The character in the skulls that are carved by hand for example, or the subtle differences in each hand made petal in the roses. Each design can be crafted in solid sterling silver, which can be plated with a thick, five-micron layer of rich 18kt gold, or cast in solid yellow, rose or white gold.
Ken & Dana Design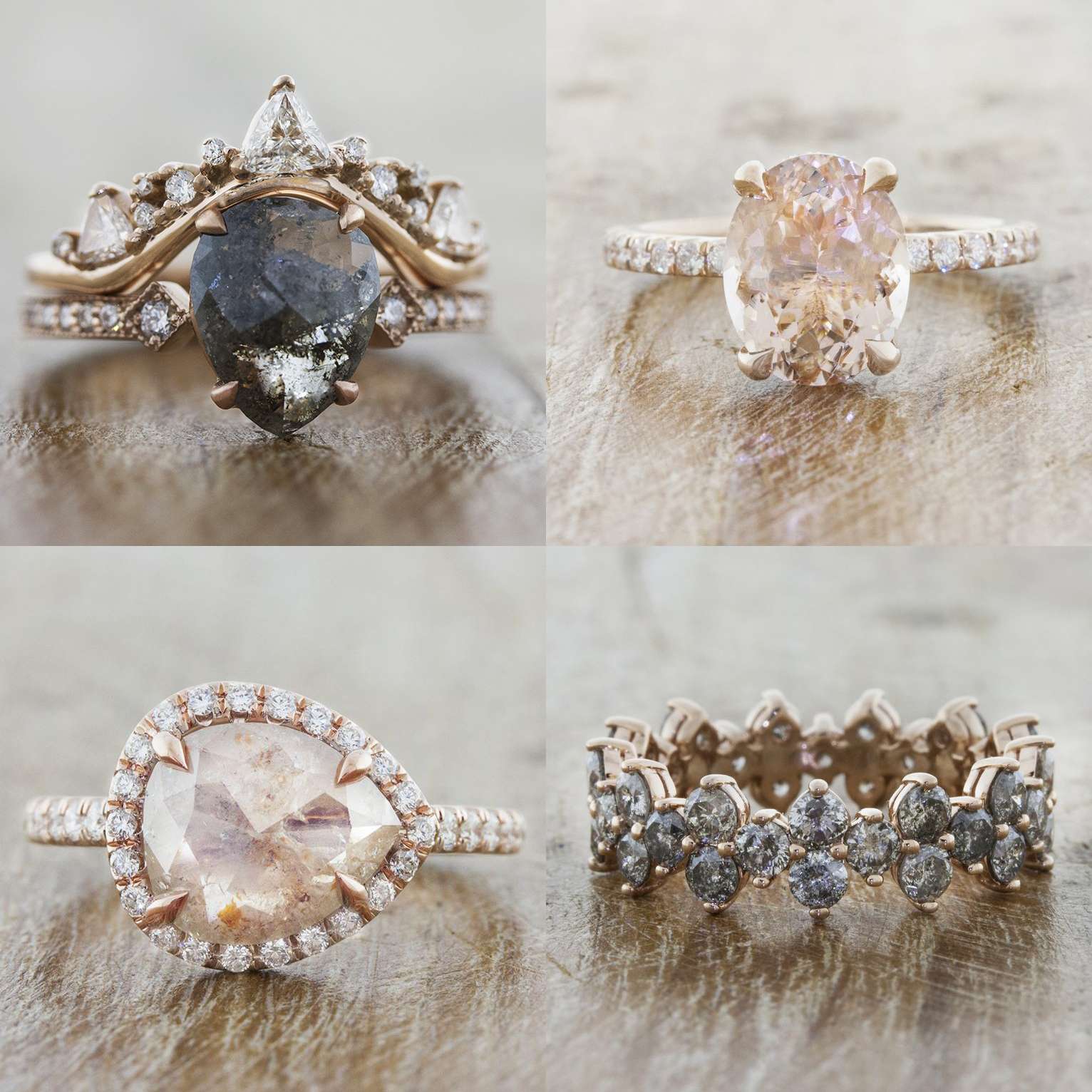 Ken & Dana Design, a family-owned and operated wedding jeweller (based in NYC but working with couples all over the world) have a HUGE selection of some of the most unique, alternative and beautiful engagement rings we've ever seen. We love their range of nude, soft pinks and grey stoned rings, and a raw or rustic diamond gives a very different, much more subtle, overall look than a cut stone would. They're often a much more affordable option too.
Sofia Zakia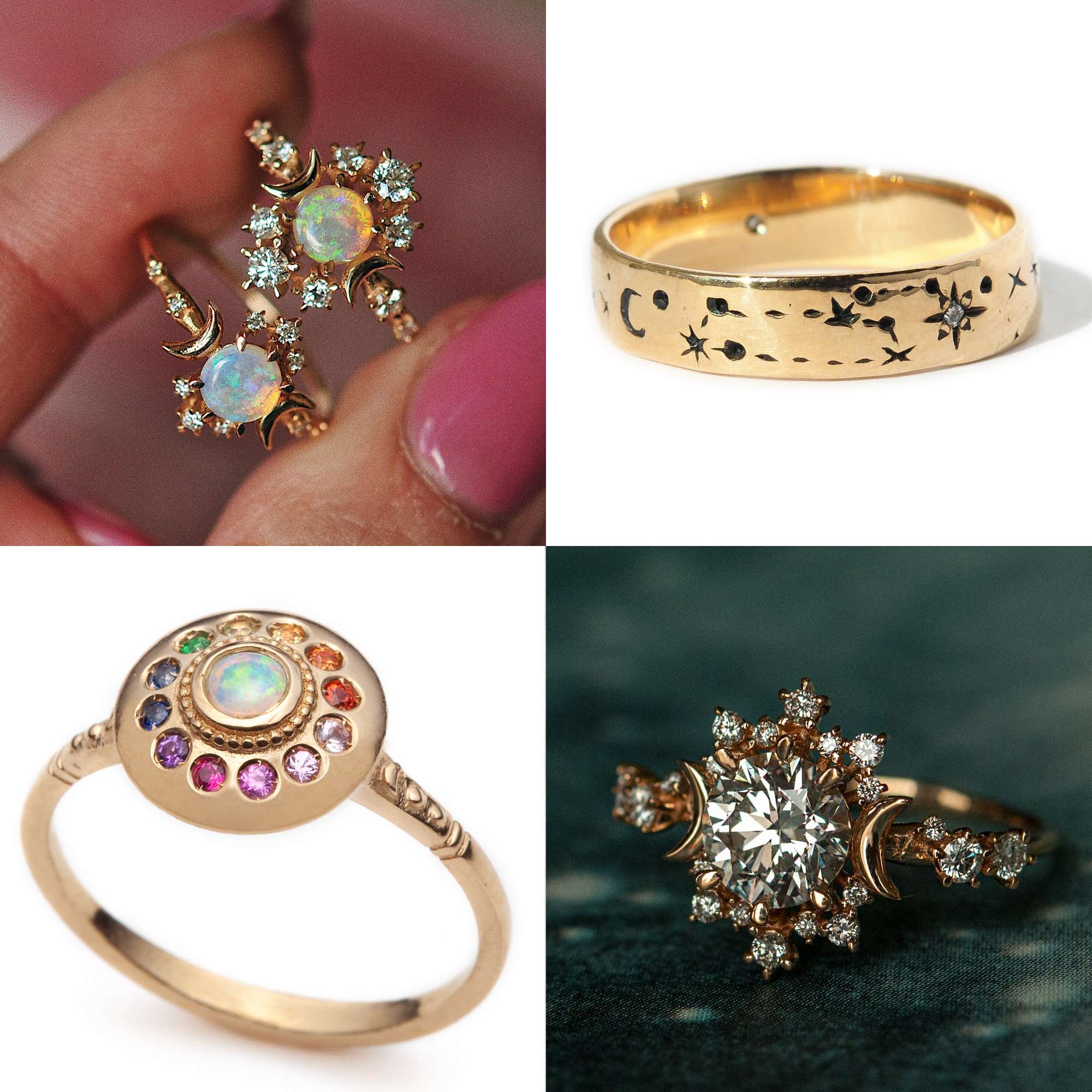 One way of making sure your wedding bands are unique to you is to get them engraved. Sofia Zakia has a range of out-of-this-world wedding rings, including these utterly beautiful constellation bands which you can have etched with the constellation of your other half's zodiac sign – I can't think of a better way to match without really matching.
If the zodiac's not your thing, there's also a huge range of gorgeous rings made with different stones and diamonds, inspired by everything from goddesses to the cosmos. A ring inspired by a Greek goddess is definitely something we're on board with.