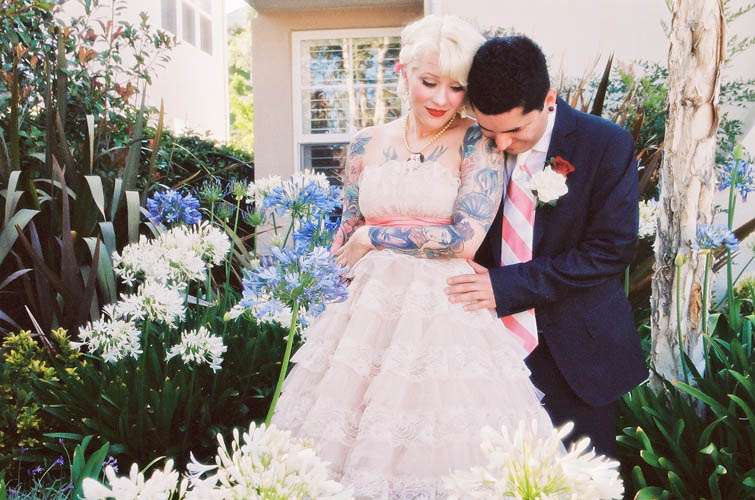 I've got another couple that you might recognise adoring these pages this afternoon. Do you remember this incredibly gorgeous vintage, floral and tattooed bridal shoot? Well the wedding to go along with the stunning shoot is just as visually gorgeous.
Charly & Kelly has a beautiful back garden wedding in June at the bride's parent's home. The couple were married at 7pm by Lisa Torti, a mutual friend who had introduced them. They filled the garden with twinkly lights, giant pink bows and candles. The bride started collecting candy, cupcake and valentine themed items early on in the planning to use as decorations. The awesome spider candle holders used as centrepieces were purchased during Halloween, to which she added pink and red bows. The invitations were made by the groom's aunt and included a vintage valentine that was used as the reply card.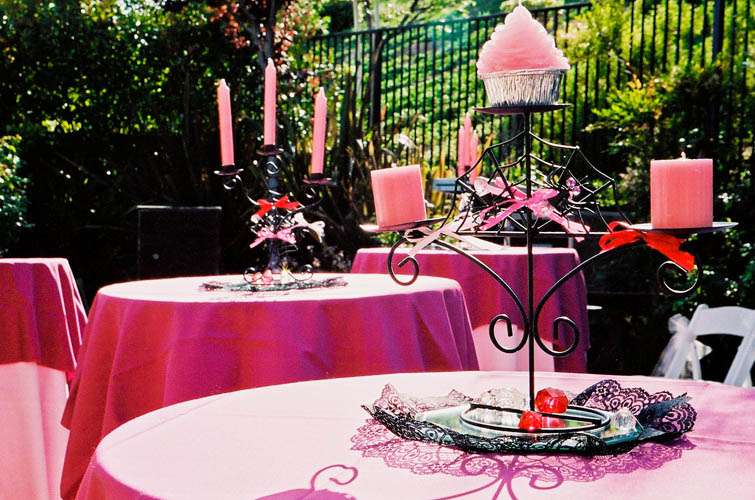 Guests were encouraged to dress or accessorize in red or pink to complement the wedding colours – the over all impact was a visually stunning one! As favours the guests were given sugar skulls wrapped in clear bags, and tied with a candy necklace. The skulls were hand-delivered from Mexico by the groom's cousin.
Kelly wore the same Betsey Johnson dress and shoes that she looked so beautiful in on her bridal shoot with Tarina Tarantino jewellery. She carried a vintage handkerchief from Pasadena flea market.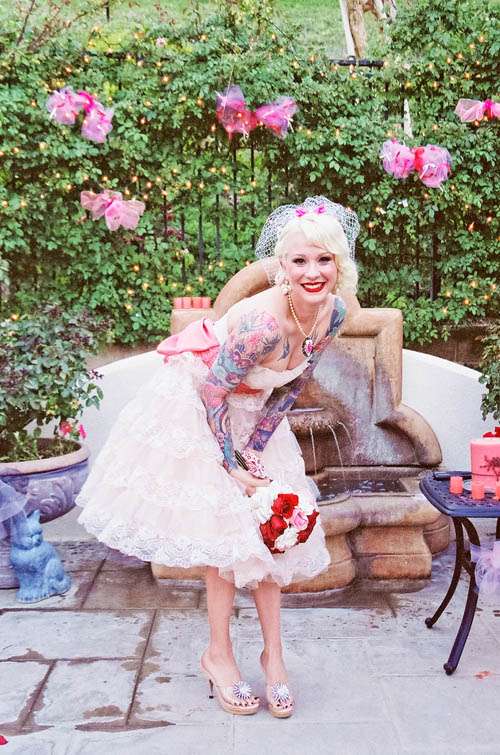 "We both love music and know how important it is to set the mood of the wedding, so we selected our music carefully", Kelly explained. "We made several wedding mixes that played during different phases. As guests entered, swing and big band tunes played, mixed with a little Dusty Springfield and Burt Bacharach."
"I walked down the isle to an acoustic version of "Wonder wall," by Ryan Adams and the couple exited to "God Only Knows," and "Wouldn't it be Nice." by the Beach Boys. Just after the ceremony and into the dinner hour, the mixed featured love songs from the likes of Psychedelic Furs, Beatles, and Smashing Pumpkins. As the guests hit the dance floor, out DJ took over, and played tunes from Michael Jackson and Prince."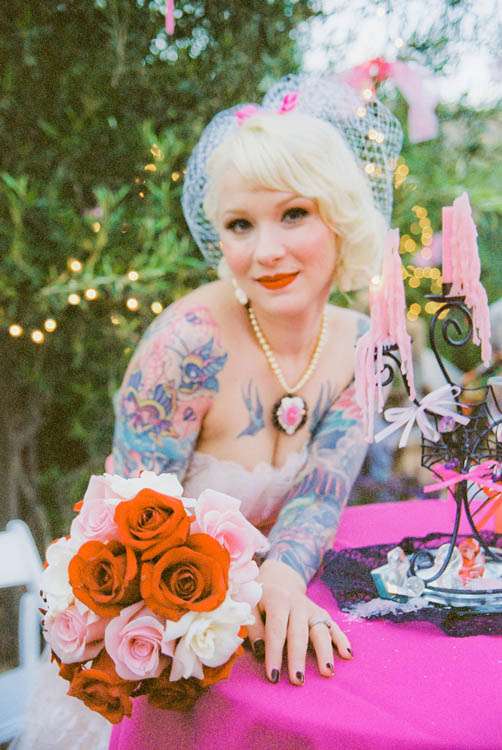 Continue reading