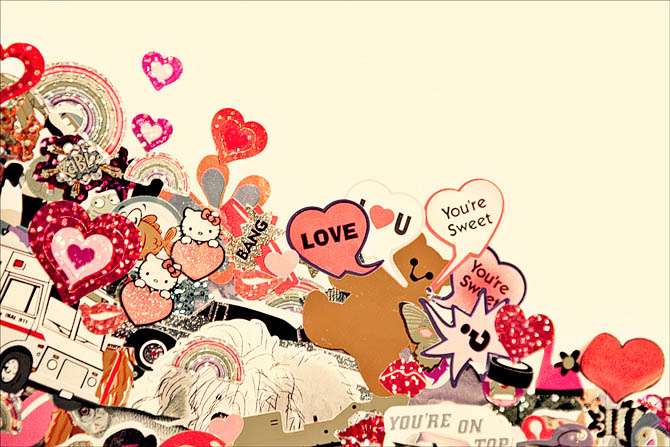 Credit: Credit: Matt Miller for Our Labor of Love
Oooh what a set of tasty treats I have for you this week. As ever, I have been blown away with the joy that blog land and the internet has spread this week. First off an extra special mention to Naz of Oliver Rue who sent me a little delight in the post in the form of some 'rockstar' magnets and the most adorable handmade card which is now adoring my fridge. I can not express how happy this package made me. I was having a really stressful day and getting home to a parcel wrapped in leopard print really made my week!
So what else has made me smile this week…?
♥ Check out this inspiring and quirky DIY beach wedding. Loving all the details!
♥ Wanna go to an indie wedding show in Chicago? Edyta Szyszlo is giving away 5 free tickets.
♥ Blog links – links mean love!
♥ Windows to make you go 'wow'
♥ These stairs make me really really happy
♥ 80's style roller disco wedding!
♥ Gorgeous interiors, divine inspiration and Polaroid goodness
♥ Pink perfection
♥ Supermodels in vintage
♥ A Victorian inspired shoot to make you swoon
♥ An old fashioned gal
♥ Erin & Chuck ever after
♥ This pink vintage style shoot = love!
♥ I have certainly been guilty of stress over the last few weeks…but this really helped me put it all into perspective
♥ Reconstruction. Revamp your wardrobe and take pretty pictures (one included here was a must!)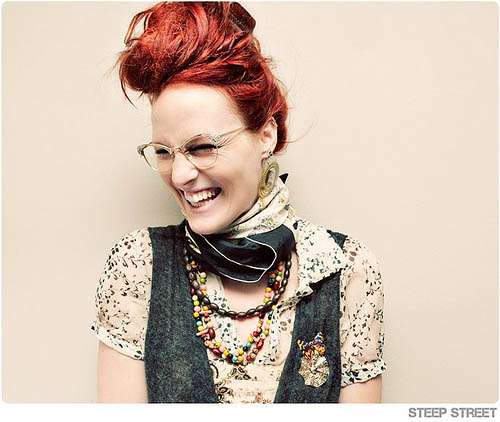 ♥ N.E.E.T magazine is an awesome and too kool for skool online mag. Think The Face vs Etsy vs the Urban Outfitters catalogue and you're half way there. I love! via Stephanie Williams
♥ Fabulous fall frocks – including black wedding dresses and unconventional bridesmaid dress choices
♥ Superstar cake ideas
♥ Talking of cakes….cake proposal!
♥ The fake photo frame thing has been done – how about a fake Polaroid!?
♥ Ban Do do it again – their new 'Heart' line is total rockstar…and all under $50! If anyone wants to buy me a Christmas present then I ain't saying no!
♥ Holga!
♥ Exciting news at Rock n Roll towers, Julia Boggio has asked me to model for her and her Vintage Boudoir series. I will be doing the shoot in January and can't wait to play dress up! Check out her blog for some of her past shoots and the video as a teaser as to what I'll be getting up to. Wooo so exciting!
♥ You are into the last few days to get your entries in for the Erica Berger trash the dress photo shoot contest. The finalists will be announced on Monday!
♥ The videos have been pouring in this week…so much so that limiting the post to just one would be criminal. Enjoy! 
The Big Day www.TheBrokeAssBride.com from Digital Princess Productions on Vimeo.
Sweet memories of Rye from cine8 on Vimeo.
Tom and Bethany's Wedding Summary from alan silva on Vimeo.
Plus – my friend La Carmina went on NBC to promote her new book, Cute Yummy Time  – Wooooooooooooo! She is the actual cutest. This book (and her other new one – Wacky Theme Restaurants – multi tasking or what?!) are certainly on my Christmas list.
♥ Aaaand finally a bit of mutual link loveage…
Hot Pink Brides
Omnibride
Kat Braman Photography
Tino & Pip
One Wed
Segerius Bruce
(Check out this Prague photo shoot!)
By the way, if you do link to me on your blog then be sure to drop me an email and let me know so I can share the love and link right back!