I know I say this a lot but eeek I am so excited to share Vince & Amanda's wedding. I have been lusting over it ever since Lisa of Ophelia Photography showed me a sneaky peak and the full wedding certainly lives up to my hype!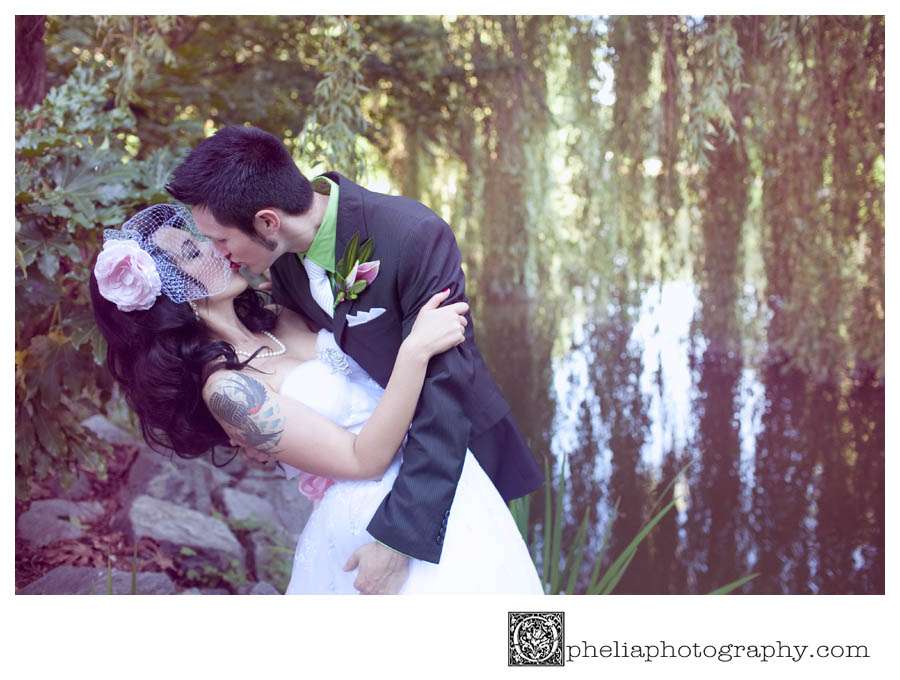 The candy coloured wedding took place at Minoru Chapel and UBC Boathouse in Vancouver and Amanda's dress was handmade by her Mother – how rad is that!?
Lisa you rock my flipping world girl. Thanks so much for sharing these with Rock n Roll Bride. I heart you!
Credit: Ophelia Photography