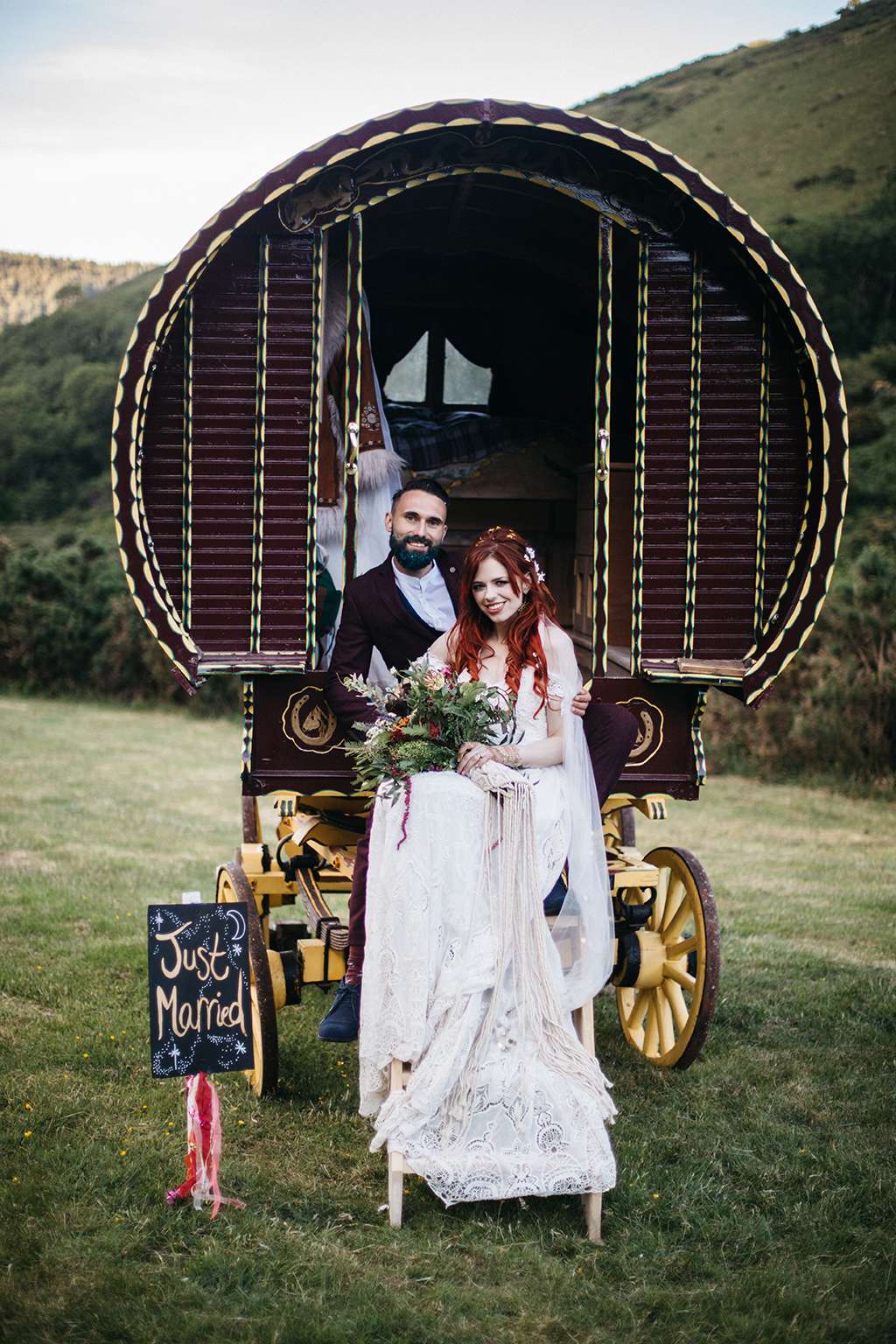 Fern and Adam were childhood sweethearts, meeting in sixth form and getting together while both at their second year of university. Fast forward eleven years later, and adventures like living and working in Australia together, completing the Rickshaw run in India and many a Glastonbury festival and you've got yourself a modern romance!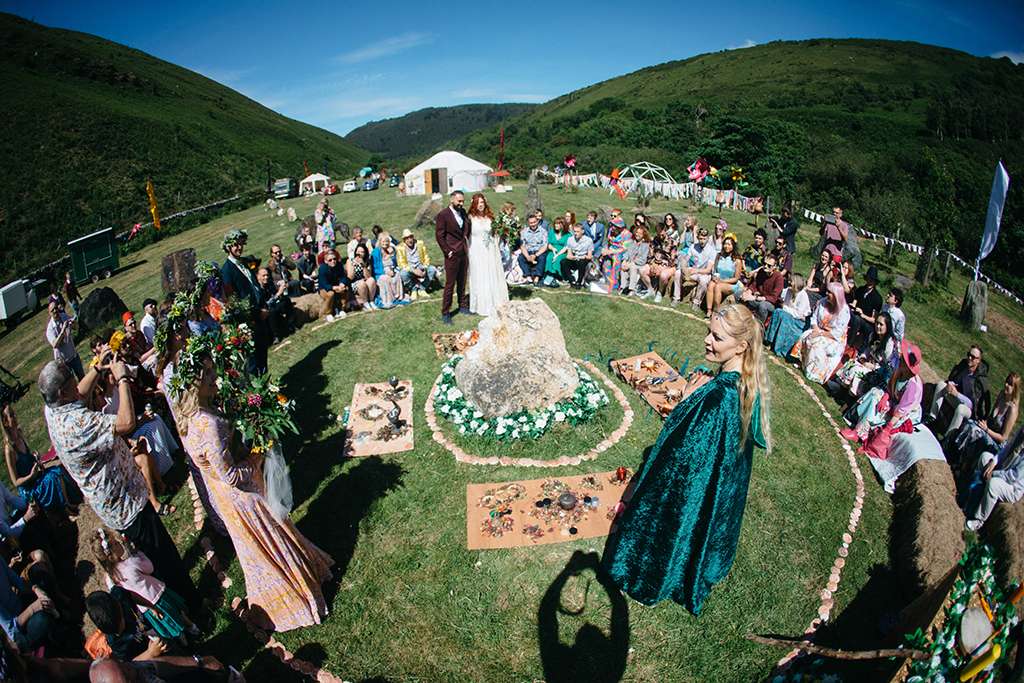 It was their experiences at Glastonbury that gave them a ton of inspiration for their wedding festival – even choosing the dates they got married around it, as it fell on Glasto's 'fallow year', and summer solstice. They had their handfasting ceremony, performed by a Celtic Priestess, on the Friday; it was held inside a stone circle in Tholt-y-Will Valley on the Isle of Man, which runs along powerful ley lines similar to that near Glastonbury.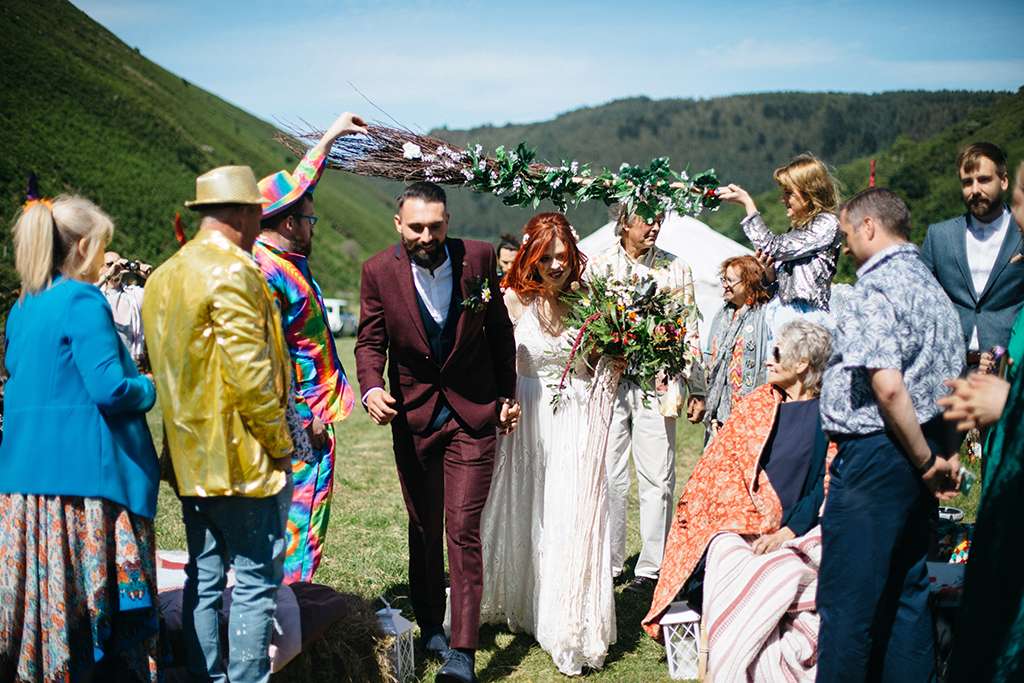 Their ceremony incorporated visiting the elements of air, fire, water and earth, where various rituals were performed including smudging using incense, and lighting three candles to symbolise Fern's family, Adam's family, and their unison together as a new family. Tradition was kept by exchanging rings and saying vows to one other before the handfasting with hoop, wand and ribbon and jumping the broom.