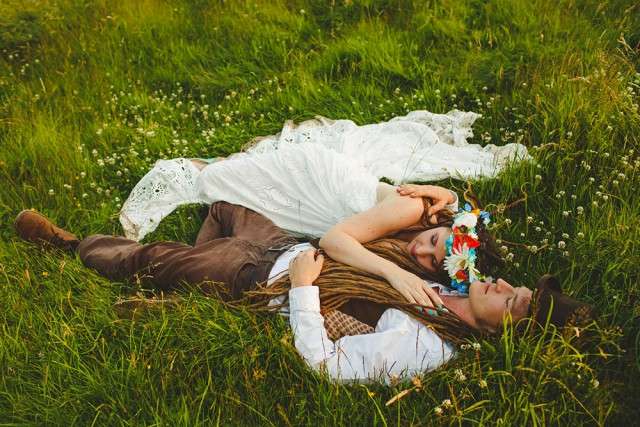 When my sister Rachel and her now husband Jamie booked Camera Hannah to shoot their wedding on July 2nd, they knew they also wanted her to make them a video. Its rare to find a wedding photographer that offers both, so they really lucked out! Wedding photos are so special, but there's just something extra super duper amazing about being able to watch some of those wedding moments back.
Hannah sent over the finished film this morning and I just could not wait to share it with you – so I'm doing so right away! Now I might be biased, but this might just be the most beautiful wedding video I've ever seen!
Yes that is me crying in the ceremony! I'm not normally a crier, but I just couldn't stop myself, that's my baby sister up there, awww.
Their full wedding story will be in the next issue of Rock n Roll Bride magazine (issue 10, Sept/Oct). You can get just a snippet of all the incredible details and DIY projects that they made for the wedding from this video, but it's such a small sneak peek. Just you WAIT until you see everything! I'm dyinggg to see the photos now, aren't you?
The song is I Got Me a Woman by Ben Caplan, which was their first dance (used with permission).